Could anything be more fun than hosting a birthday brunch? With these brithday brunch ideas, you'll find the perfect recipes to make. Does your loved one have a sweet tooth? Or do you want to impress them with something elegant and elevated? Is this brunch for your little one? Either way, we've got you covered!
Each and every one of these recipes is simple, fun, and sure to wow. Whether the birthday boy or girl is turning 5 or 95, they'll get a kick out of these tasty birthday brunch ideas.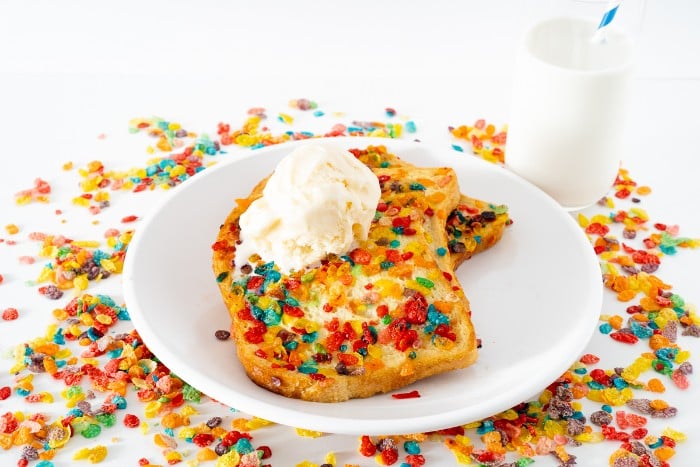 If the Fruity Pebbles didn't give it away, this is the perfect french toast recipe to make for your little one, or your big one that just loves the more colorful things in life. After all, growing a year older shouldn't mean we really have to grow up, right?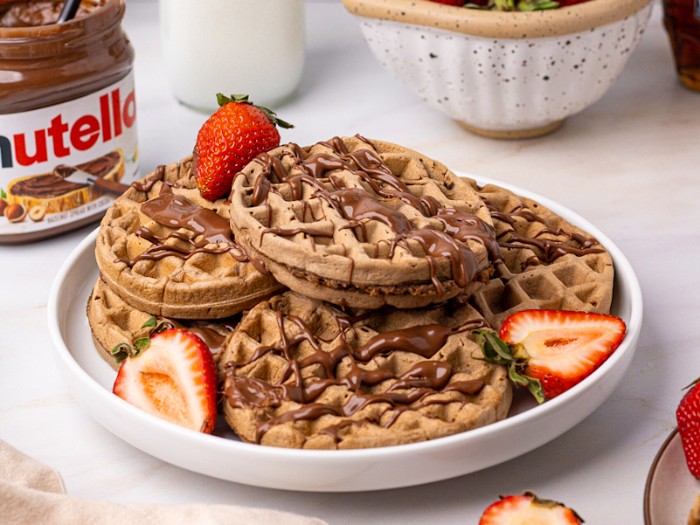 Everyone loves Nutella. This chocolatey, hazelnut treat is exactly what you need to make sure your birthday brunch starts off on the right foot. I love serving these waffles with fresh strawberries and a dollop of whip cream.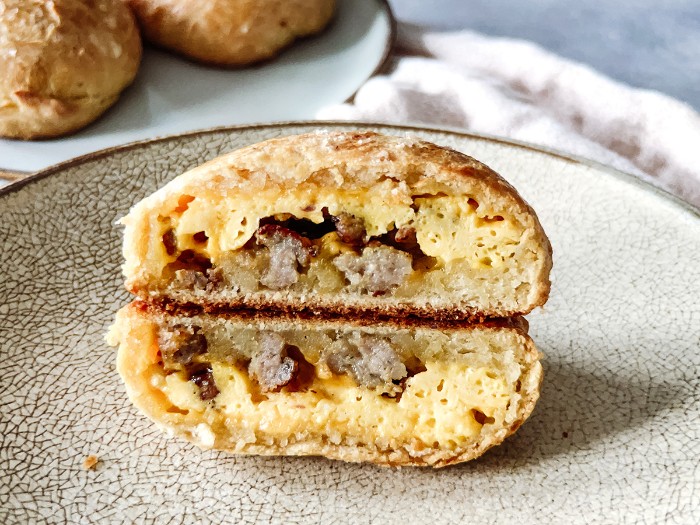 This is for the birthday guy that prefers a more savory breakfast. The sausage, egg, and cheese filling is wrapped in a buttery biscuit dough and baked to golden brown perfection. These biscuits are perfect for when you need to power through brunch and move onto the next birthday activity.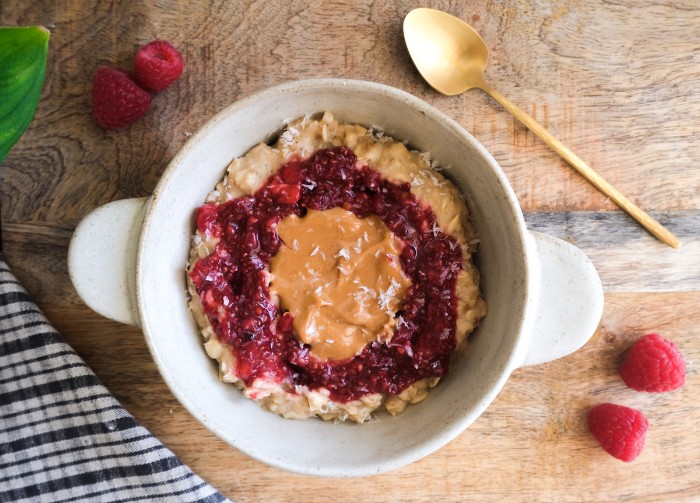 Who doesn't love something as nostalgic as a PB&J? This peanut butter and jelly oatmeal is perfect for birthday gals young and old, and makes for a great accompaniment to any brunch feast.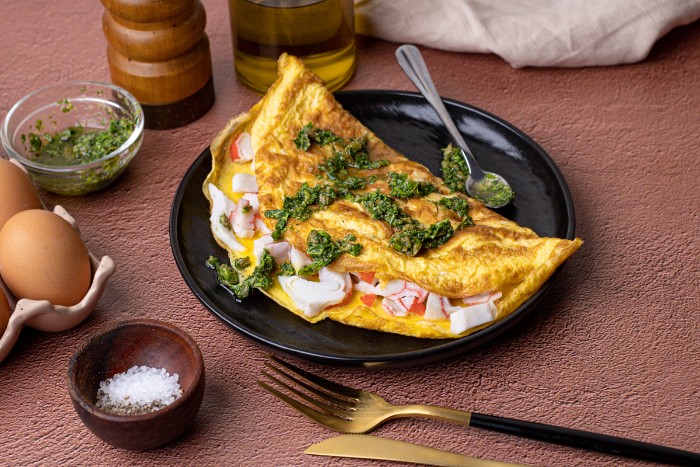 Nothing is more decadent than an omelette with crab! It's one of the best birthday brunch ideas if you want to elevate the occasion. Paired with savory capers, fresh parsley, and parmesan cheese, the only thing missing in this brunch are the mimosas. Speaking of which, did someone say mimosa bar?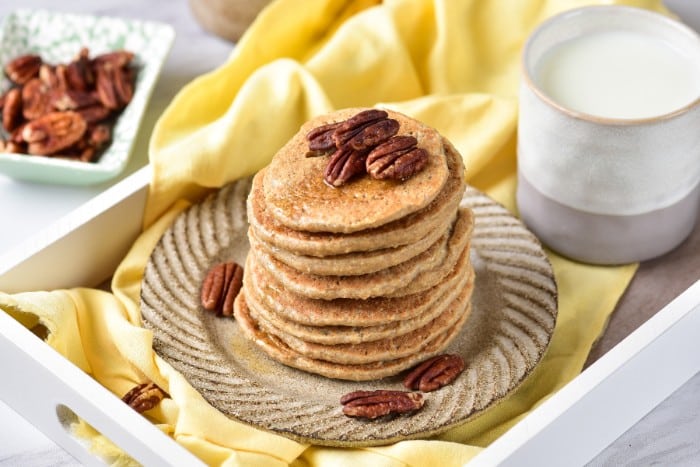 Put on the Jack Johnson and settle in for a rainy day birthday brunch. These banana oatmeal pancakes are the perfect comforting, sweet treat that is sure to make the birthday queen feel extra special.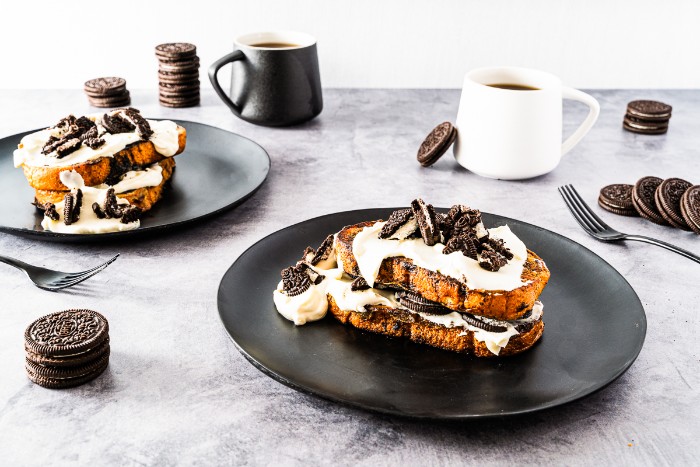 Whether you're turning 10 or 100, everyone needs to try this Oreo french toast. Buttery brioche bread is layered with crushed Oreos and mascarpone cheese to make the most decadent, satisfying french toast you may ever have!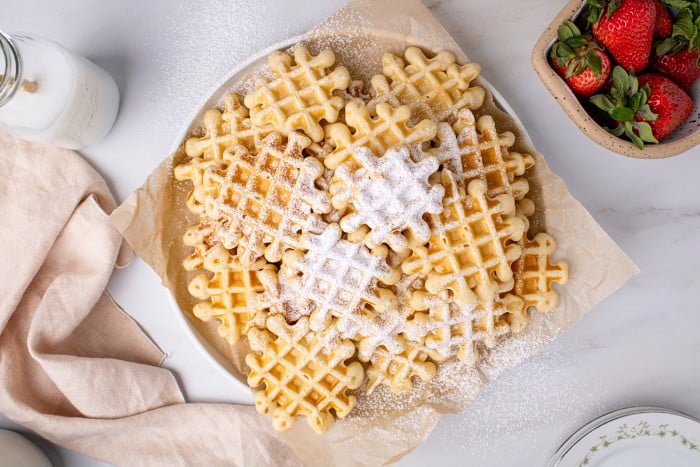 Does your birthday guy love mochi? If so, you should try these mochi waffles. Made with sweet rice flour, these mochi waffles are a mildly sweet and buttery treat that will complement your brunch feast without overpowering it.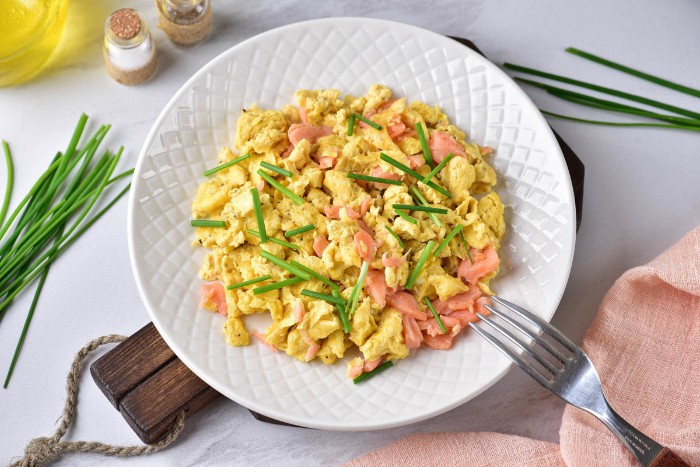 Smoked salmon was made for brunch, and this egg scramble is the perfect dish to serve someone with a little more elevated palette. The best part about serving scrambled eggs for brunch is that it's easy to customize, and after all, who doesn't love scrambled eggs?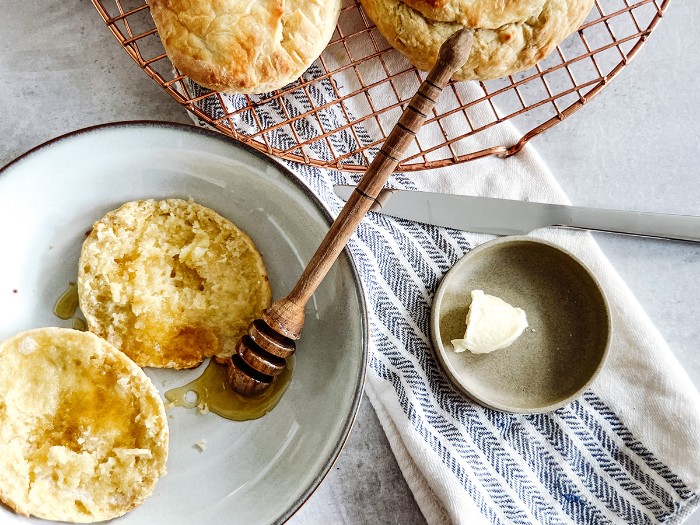 Okay, let's say the birthday girl isn't a huge fan of sweets for brunch. I may not agree with that sentiment, but I get it. That's why these honey biscuits are the perfect mildly sweet treat that will go perfectly alongside an omelette and a couple slices of bacon.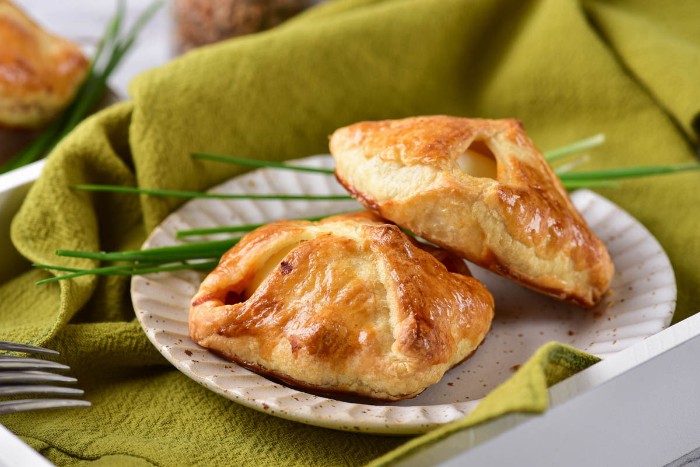 These Indian spiced egg puffs are going to be the hit at your birthday brunch! Hard boiled eggs are baked with savory Indian spices and wrapped in a flaky pastry dough, then baked to golden brown perfection. This recipe is great when you want something out of the ordinary, and they're sure to be a crowd favorite.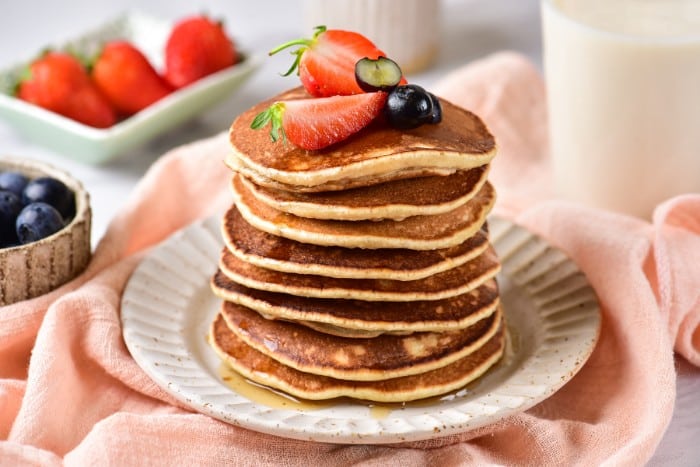 Kids have the most fun eating brunch when they get to get their hands a little dirty. This recipe is easy and is sure to be tons of fun helping little ones make their own pancakes.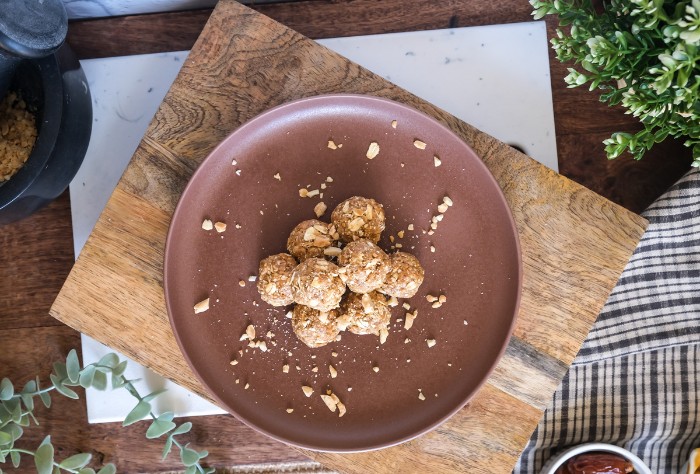 These peanut butter oatmeal balls are to die for! They're exactly what the doctor ordered, packed with peanut buttery goodness. These would make the perfect addition to a birthday brunch for a little one, or for a full-on birthday brunch feast with tons of guests.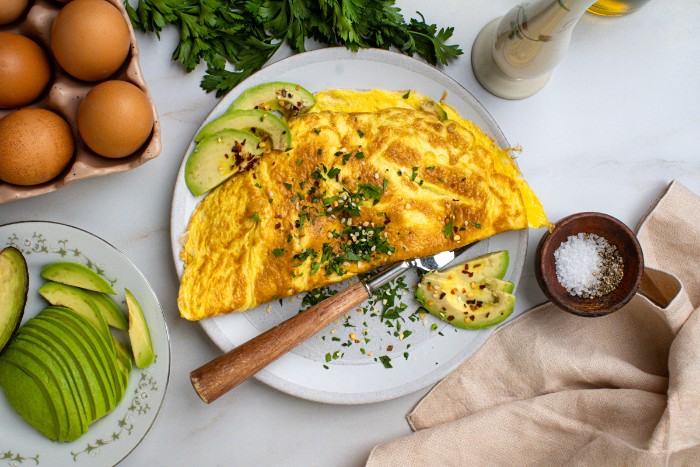 Avocado isn't extra when it's for your birthday! I love this omelette because it's crazy simple and yet super elevated. Packed with savory bacon, tomato and cheddar cheese, this makes for the perfect birthday brunch omelette.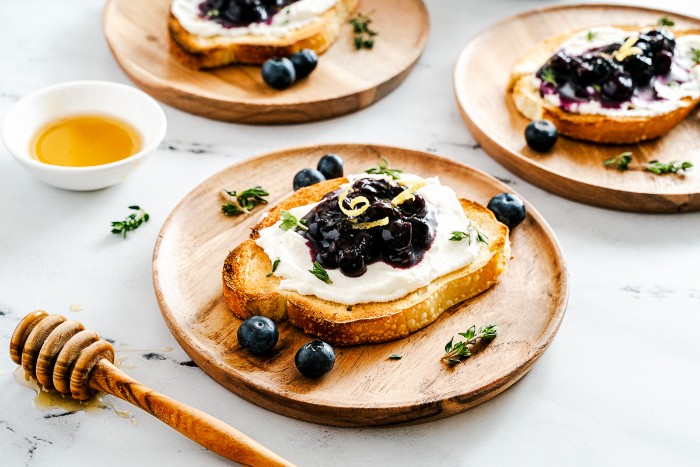 Adults and kids alike will love this blueberry toast recipe. A thick, sweet blueberry compote is mixed with tangy goat cheese and creamy ricotta, then served atop crusty bread. A dash of thyme, lemon and honey goes on top and before you know it, you're in a brunch coma. It's a unique birthday brunch idea that will make your special person go "ooooh!".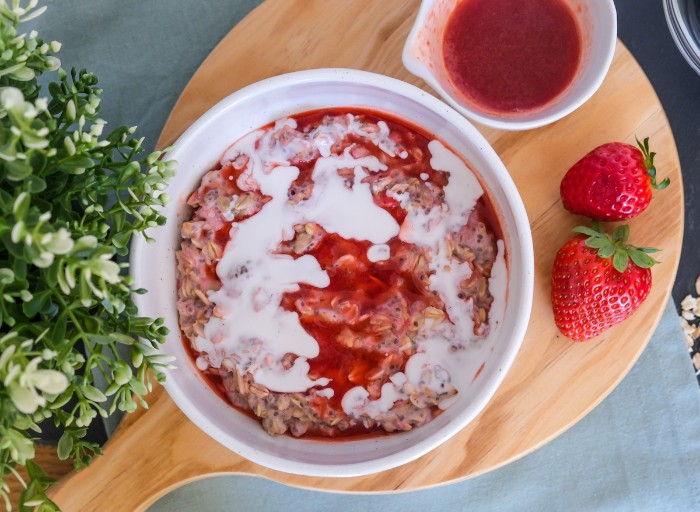 This delicate combination is the perfect surprise for a little girl or boy's birthday brunch celebration. You can serve this strawberries and cream oatmeal with simple scrambled eggs and salty bacon.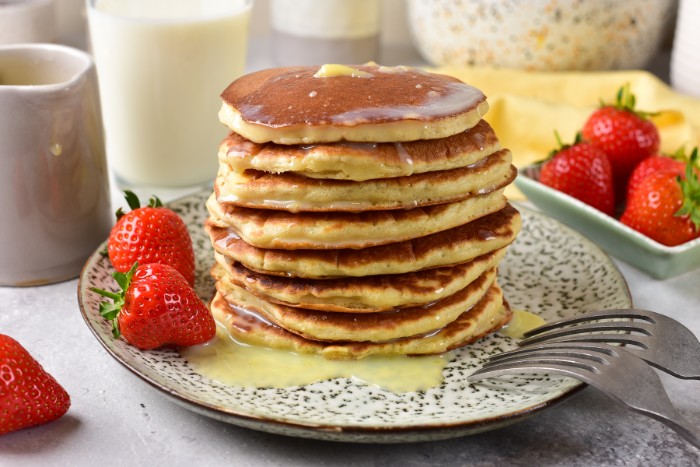 These buttery, creamy, sweet and fluffy pancakes are best served every day of the week, but this is especially true when there's a birthday in the house. Just a few easy-to-grab ingredients and you can have the perfect cake-like birthday brunch idea.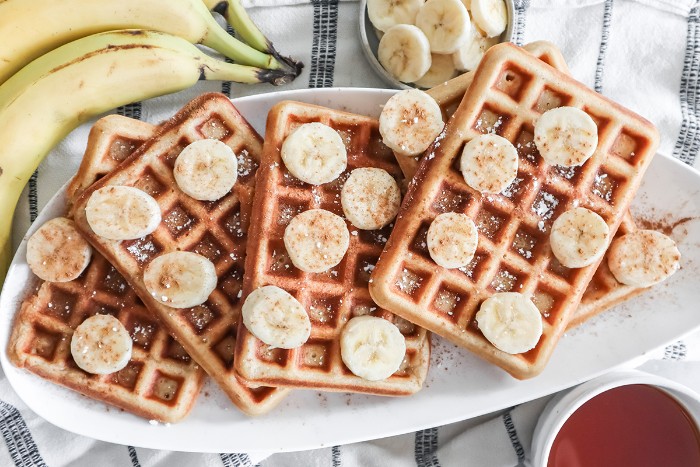 Everyone loves waffles, that's a fact. Another fact is that this recipe for banana waffles is sure to be the hit of your next birthday brunch feast. Keep it simple and serve these waffles with a couple pats of butter and maple syrup, or get fancy and add some candied walnuts—it's a birthday brunch after all!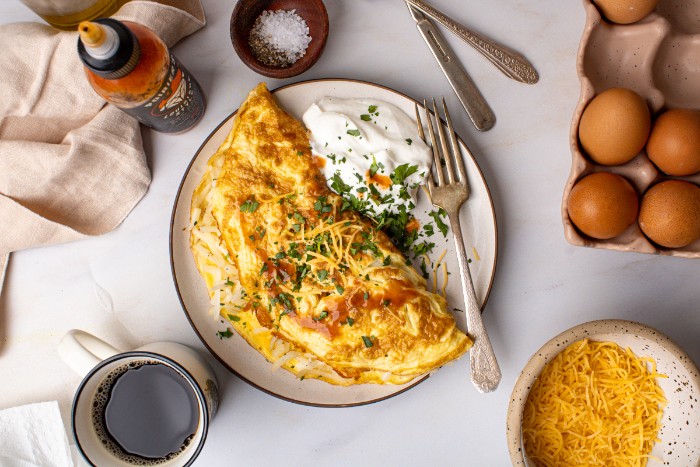 It's the best of all worlds with this fiesta-themed hash brown omelette! This recipe contains everything you need for the perfect brunch omelette, right down to the hot sauce. There's something in it for everyone with this recipe, and the birthday gal is sure to love it.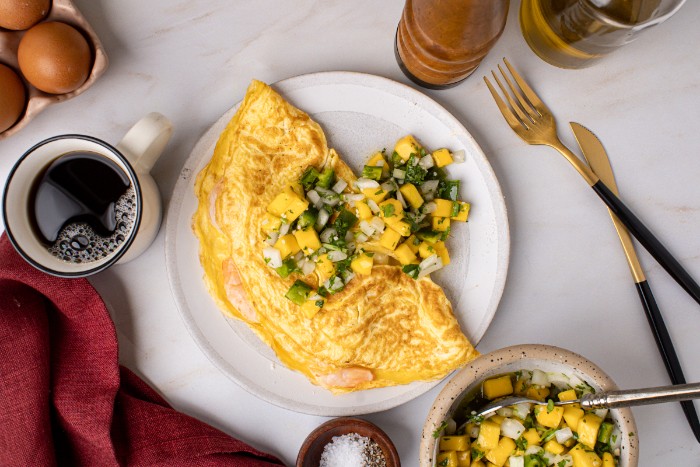 Is the birthday boy a seafood lover? Start the morning with this perfectly balanced omelette, chock full of nutrition without being too heavy. I love pairing this omelette with sliced avocado, and maybe some buttered toast. It's quick and easy to make, perfect for getting the day started.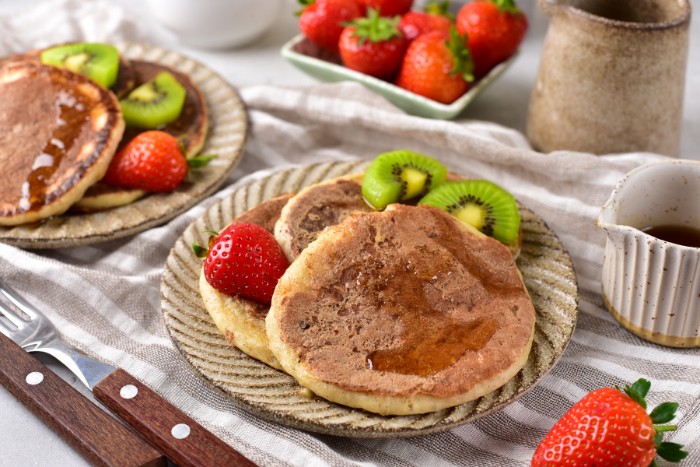 The best of both worlds! It's literally the perfect pancake, fried to a french toast golden perfection. I love setting up a pancake bar when I have a brunch party, and this is always on the menu.
This is the perfect set-it-and-forget-it brunch dish to serve to the easygoing birthday girl. You just mix all the ingredients together and pop it in the oven. The result is a hearty oatmeal packed with cinnamon and delicate peach flavor, not to mention it's loaded with fiber and nutrients.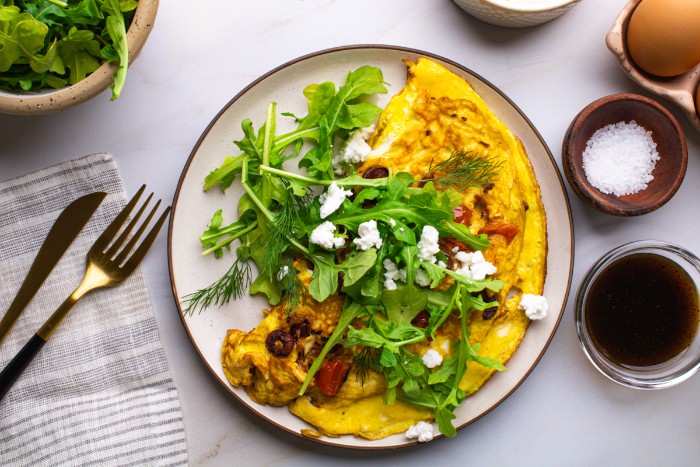 I highly recommend you make this omelette! At the very least you should make it for your next birthday brunch bash. From the tangy goat cheese to the savory veggies, this omelette checks all the boxes for the perfect savory brunch.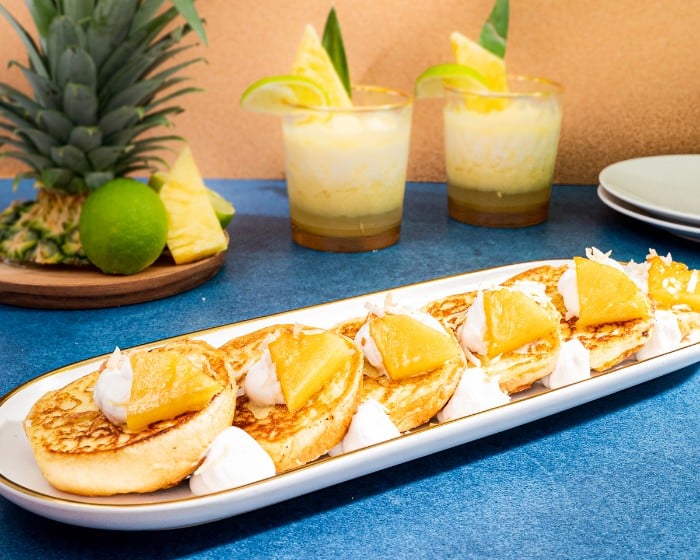 Did someone say boozy brunch? Best leave this recipe for the birthday crew that's old enough to enjoy alcohol. This Hawaiian roll french toast is a fun birthday brunch idea that combines rum, pineapple and coconut to make the perfect tropical brunch. All that's missing is your pina colada!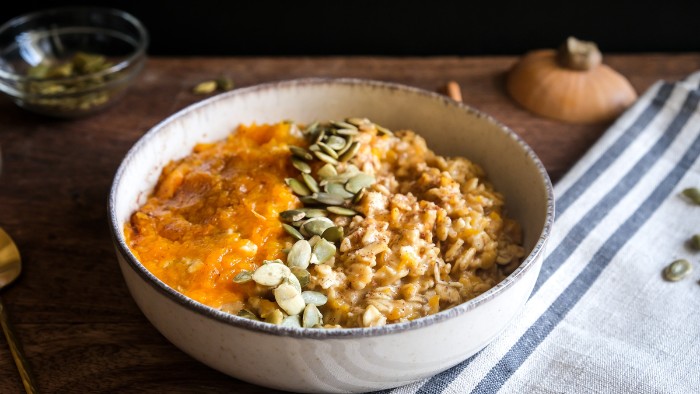 Does the birthday girl love PSL season? Then this oatmeal recipe is perfect for her birthday brunch! It's fall in a bowl – hearty oats topped with pumpkin, fall spices, and a touch of brown sugar. Pair this oatmeal with some hot chocolate and pop on the Netflix – that's my kind of birthday!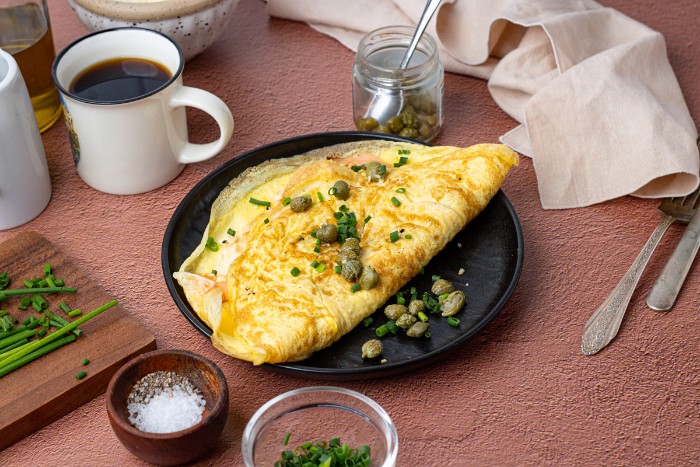 I've said it once and I'll say it again: smoked salmon was made for brunch. This omelette has smoked salmon, capers, cream cheese and chives. It's the perfect omelette for the more mature birthday guy that's sure to make all their birthday wishes come true.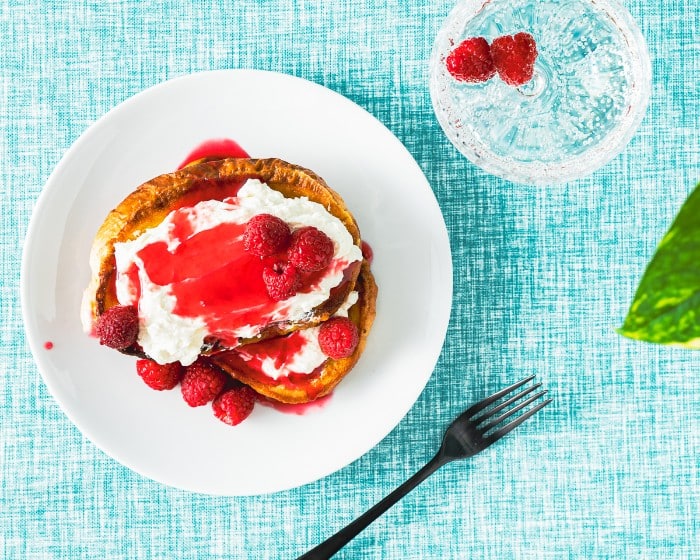 I love mascarpone cheese. It's light, smooth, creamy, and tastes like heaven nestled in between golden brown slices of french toast. Pair this mascarpone french toast with fresh raspberries and a drizzle of maple syrup. Adults and kids alike will love this creamy, tart and sweet french toast.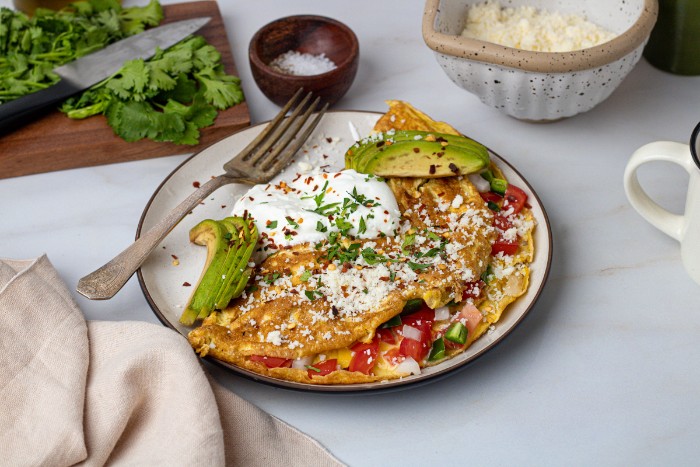 This is the perfect brunch omelette to get the birthday party started! It's packed with flavor from the fresh veggies and zesty cheese. Pair this with some savory home fries and an extra-large mimosa and your birthday party is sure to be a hit.
Who doesn't want a healthy serving of oatmeal that's loaded with chocolate, peanut butter, and banana? This is probably my favorite oatmeal recipe of all time, and it's sure to be a hit at the next birthday brunch oatmeal bar.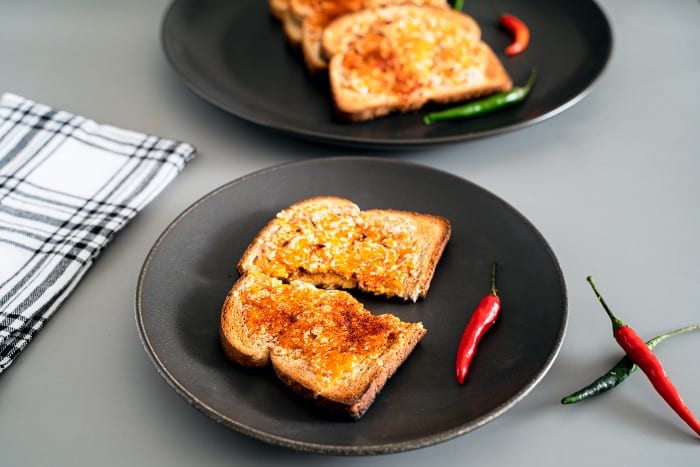 Do I need to say more? I mean, it's chilis and cheese atop crusty toast! This is the perfect birthday brunch snack that'll bring the heat for your spicy-food-loving birthday guy. All that's missing is a few Air Fryer Soft Boiled Eggs and it's the perfect birthday brunch!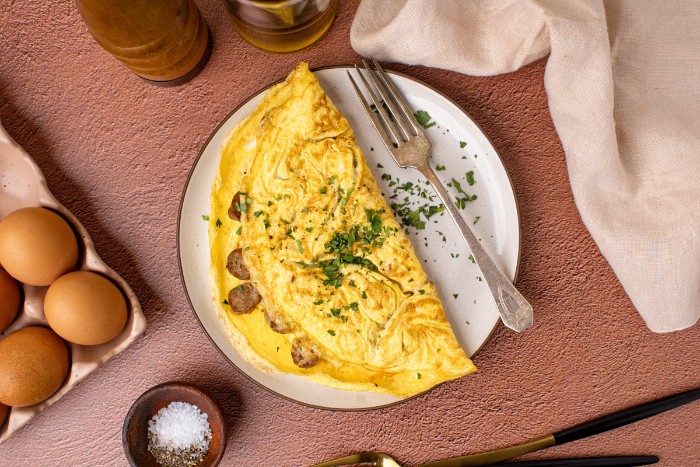 Savory sausage mixed with sharp cheddar cheese and eggs make this the perfect brunch omelette. Adults and kids alike will get a kick out of this savory and satisfying omelette. Pair it with a lightly dressed green salad and you'll have a great birthday brunch in no time!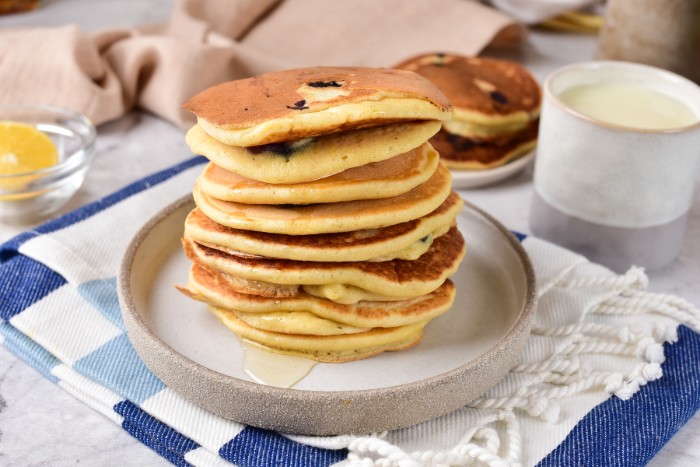 This combination never gets old. Fresh blueberries blend with lemon zest into these buttery and fluffy pancakes. Kids will love these pancakes as much as adults, especially when you add thinly sliced bananas and drizzle on some maple syrup. This birthday brunch idea is a real crowd pleaser.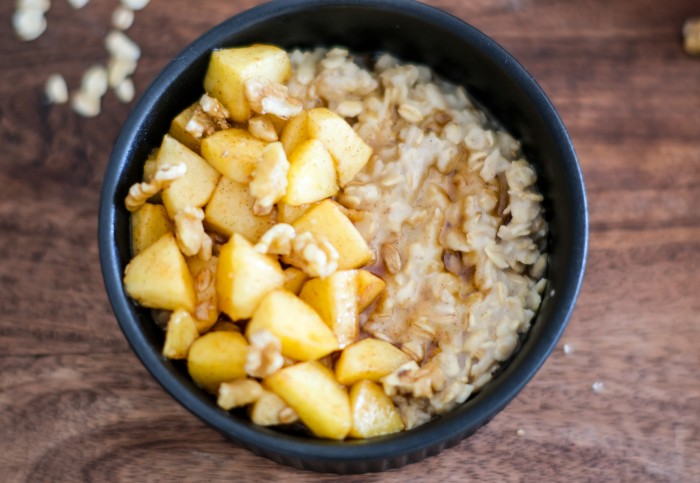 It's the best of all worlds: brown sugar, warm cinnamon and melted butter. All this combines to make a kid-friendly, hearty oatmeal. Serve this at your birthday oatmeal bar alongside fresh berries and it's sure to be a fan favorite.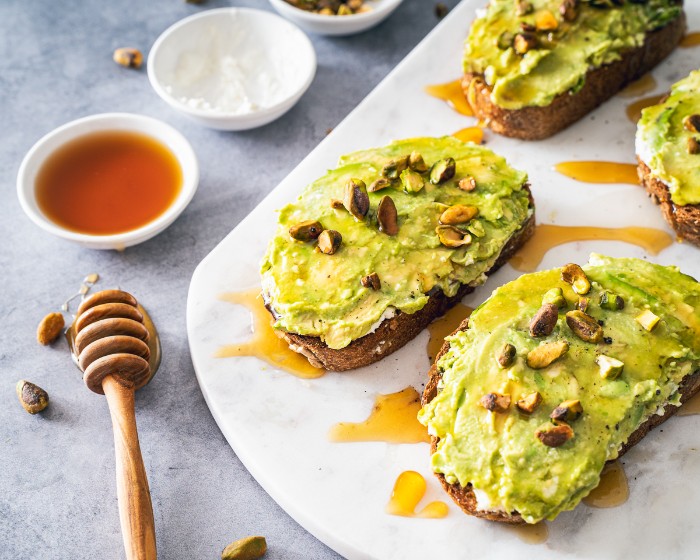 Is there anything in this world that's better than avocado toast? This seedy toast is topped with a tangy goat cheese and greek yogurt spread, then topped with sliced avocado and a drizzle of honey. Consider topping this toast recipe with oversoft eggs or crispy bacon.
If the birthday girl loves banana cream pie, get them ready for this perfect brunch oatmeal. Bananas blend with sweetened condensed milk and wafer cookies for the perfect indulgent brunch oatmeal that is still packed with tons of fiber and nutrients.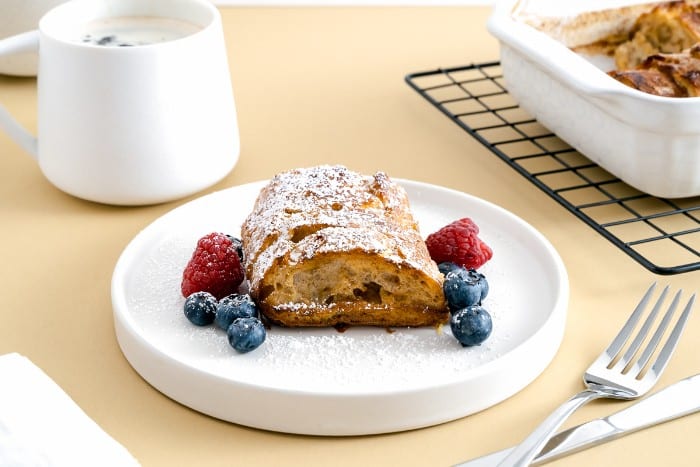 This classic french toast recipe will put your favorite brunch joint to shame. Fluffy, crusty baguettes are coated in cinnamon and nutmeg and then cooked to golden brown goodness. Serve it up with fresh berries and maple syrup, maybe a side of savory bacon – because why not? It's your birthday after all!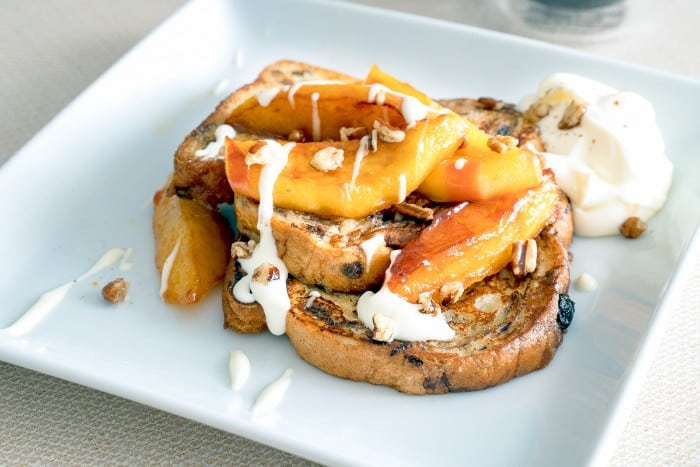 This may best be left to the adult brunch crew, as just a dash of apple brandy is required to make this perfect french toast recipe. That being said, the brandy can easily be omitted and this will still be a delicious and perfect choice for your next birthday brunch.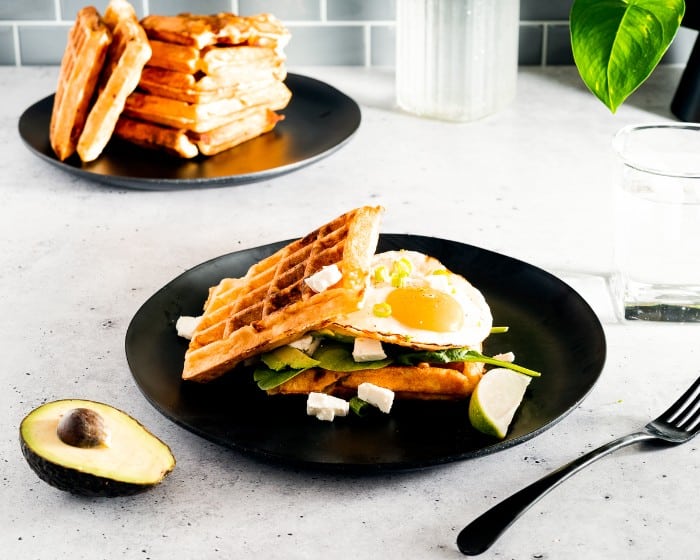 Waffle sandwich with a twist of avocado toast? Yes, please! This savory dish makes a sophisticated birthday brunch idea, best paired with a refreshing glass of lemonade or hibiscus tea. The feta cheese adds a burst of flavor to the fluffy interiors, complementing the slightly toasted waffles really well.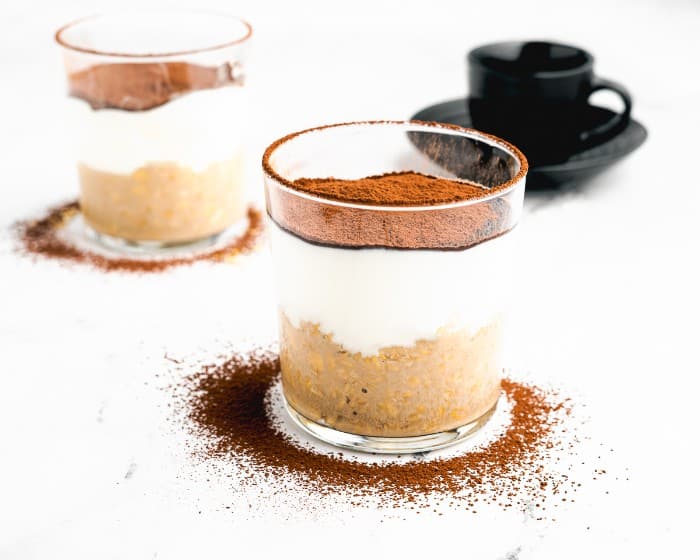 For a decadent brunch dessert idea that includes a caffeine kick, this tiramisu overnight oats is the one. It tastes as fancy as it looks, which will surely wow the birthday gal. This one goes well with a side of fresh fruits like bananas, strawberries, and more creamy coffee!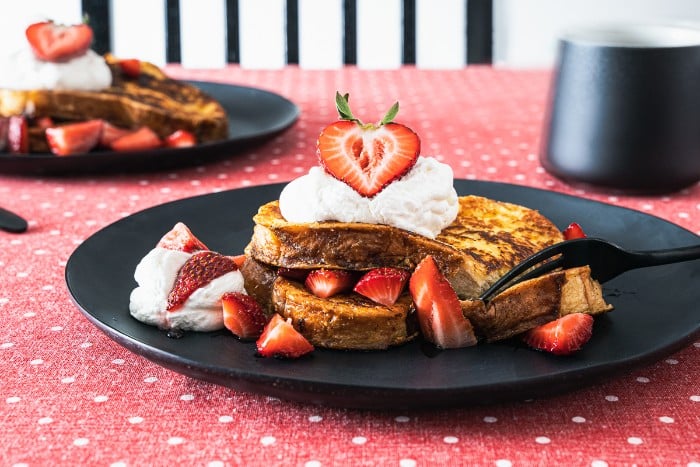 This strawberry French toast makes an elegant birthday brunch—even more when it's served with light fruity drinks or a frothy espresso drink. It has everything you love about a classic French toast, but this one is lighter and silkier, with the strawberries complementing the sweetness.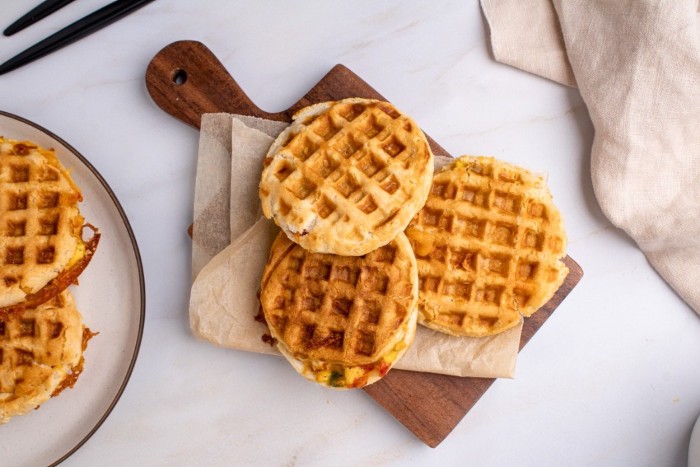 These stuffed waffles have everything you love about breakfast, but it has a surprise twist: it's made with biscuits! Serve with sour cream or yogurt on the side, and a glass of fresh orange juice for a filling birthday brunch.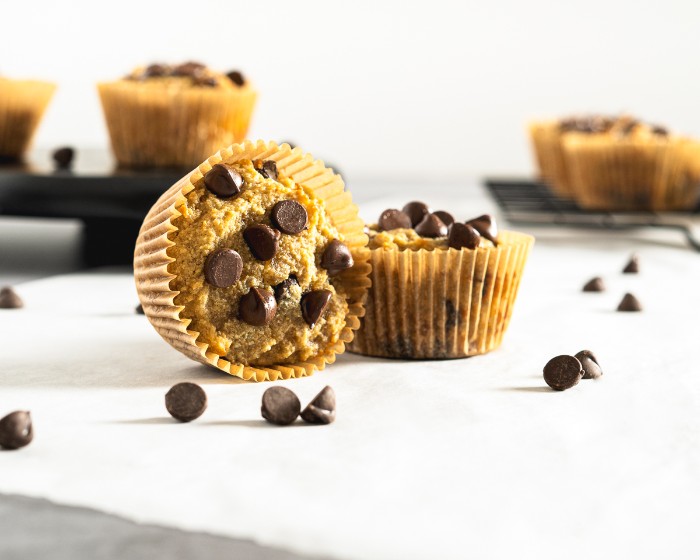 Birthday or not, this recipe is always a treat for all the chocolate lovers out there. These gluten-free banana muffins are packed with gooey chocolate chips and crunchy nutty flavors that both kids and adults just can't get enough of. Best served with milk or coffee!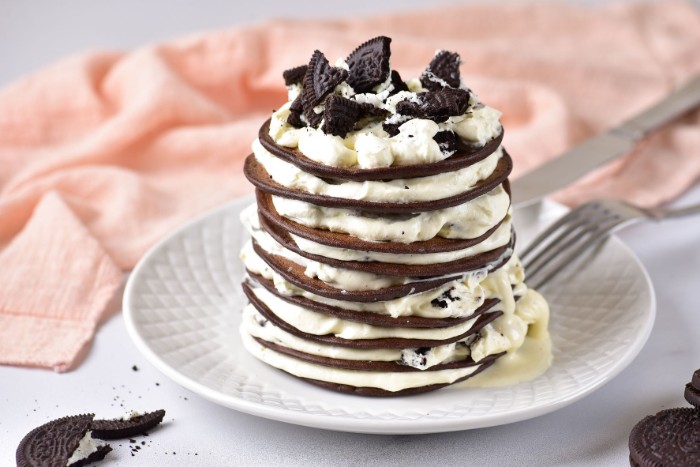 You can never go wrong with these sweet oreo pancakes for your birthday brunch. You'd probably want to skip the birthday cake once you see these gorgeous pancake stacks! Top with more whipped cream and oreo, or you can also add blueberries or strawberries to balance the chocolatey goodness.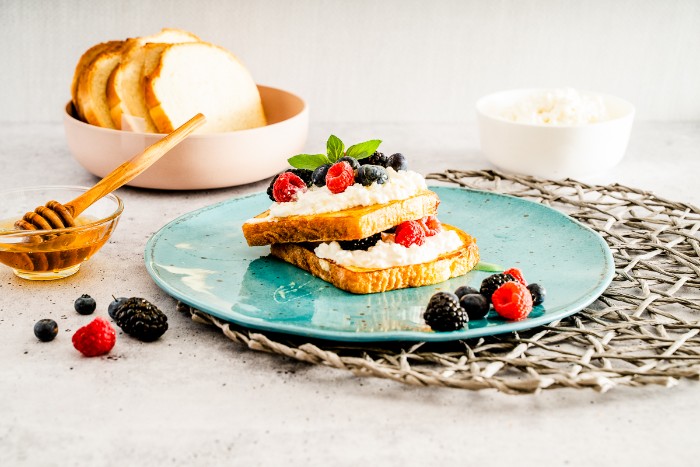 This cottage cheese toast is ideal for a light and hearty birthday brunch that looks just as pretty. You're free to top it with your favorite berries and drizzle with honey. It's full of flavors and texture, and it's protein-packed too!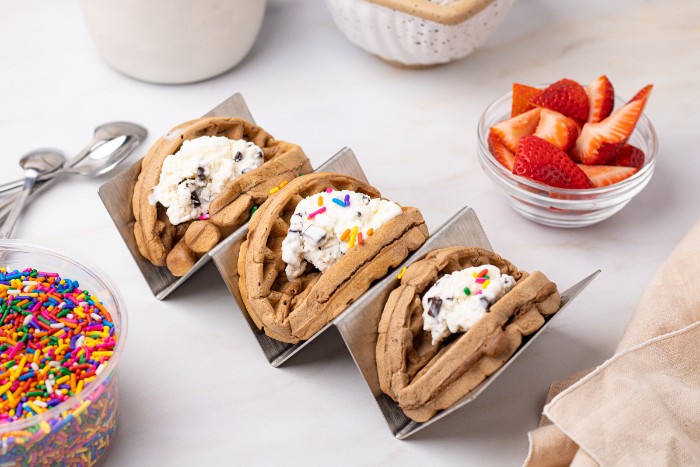 It doesn't get any more festive than these colorful waffle tacos. Each taco is filled with ice cream, and the birthday boy or girl can choose any flavor they'd like! Get creative and top with sprinkles, chocolate syrup, or any of your favorite toppings.
Whether easygoing and relaxed, or elevated and complex, these birthday brunch ideas will make your loved ones feel extra special. For more awesome tips, sign up for the free brunch hosting guide and learn how to artfully craft the perfect brunch feast.
Olivia has been in love with all things food and libations for nearly a decade. When she's not cooking up new recipes, she enjoys bikepacking, wine tasting, crocheting, and traveling in her camper van up and down the Pacific Northwest.