Hungry for a quick and easy breakfast? These 3-ingredient banana oatmeal pancakes are just what you need!
They're simple to make, and they're a great way to use up any leftover bananas you might have. Plus, they're loaded with fiber and protein, so they'll keep you feeling satisfied all morning long. Give them a try—you won't be disappointed!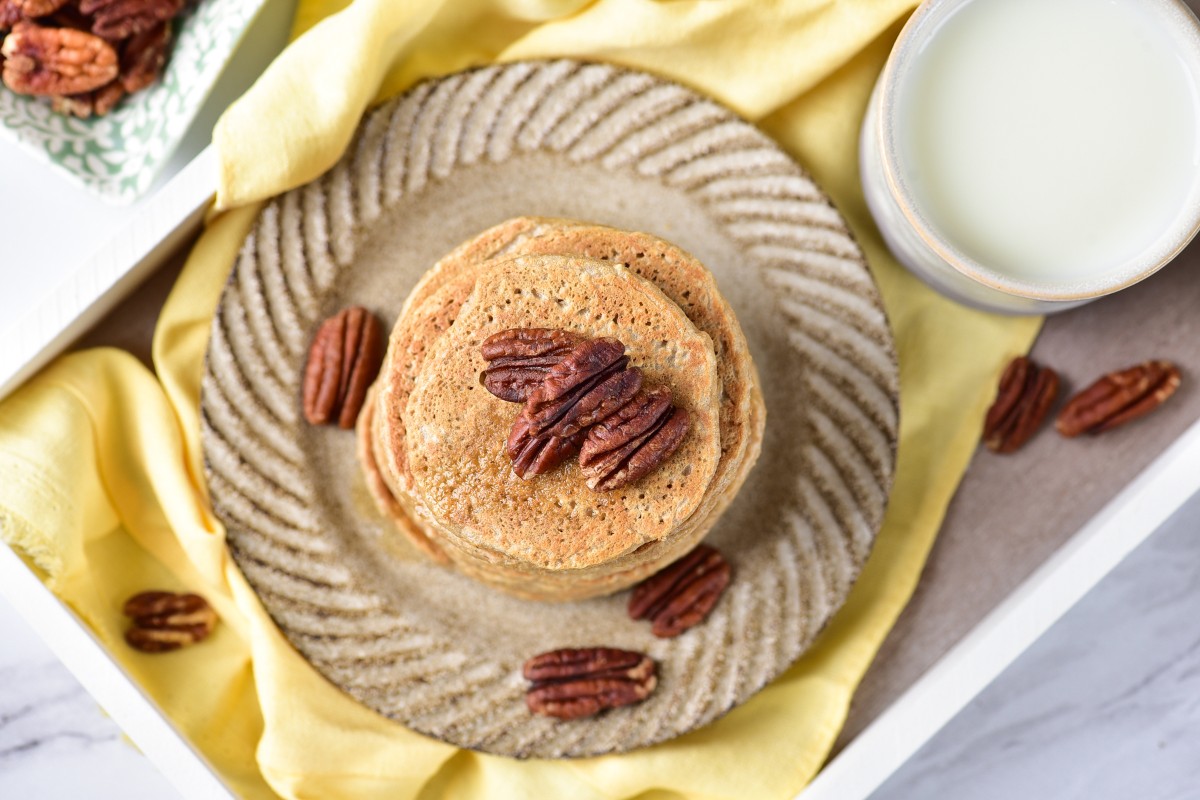 This recipe is made even healthier with the use of oat flour—made by blending rolled oats—which is better for you than wheat flour. Be sure to use a ripe, soft banana, so the pancakes will have a soft and tender texture.
Feel free to add extra ingredients to switch it up, like vanilla extract, chocolate, cinnamon, raisins, or other dried fruits.
What You Need to Make 3-Ingredient Banana Oatmeal Pancakes
For pancakes, you can use almost any oats—not too large and not too hard. To turn them into flour, you will need a blender with a bowl. The finer the flour, the softer the pancakes will be.
Note: These 3-ingredient banana oatmeal pancakes won't be fluffy, as there is no baking powder in the batter. Also, do not make the dough too thick—if the pancakes are too thick, they may not bake from the inside, and the outside will already be very fried.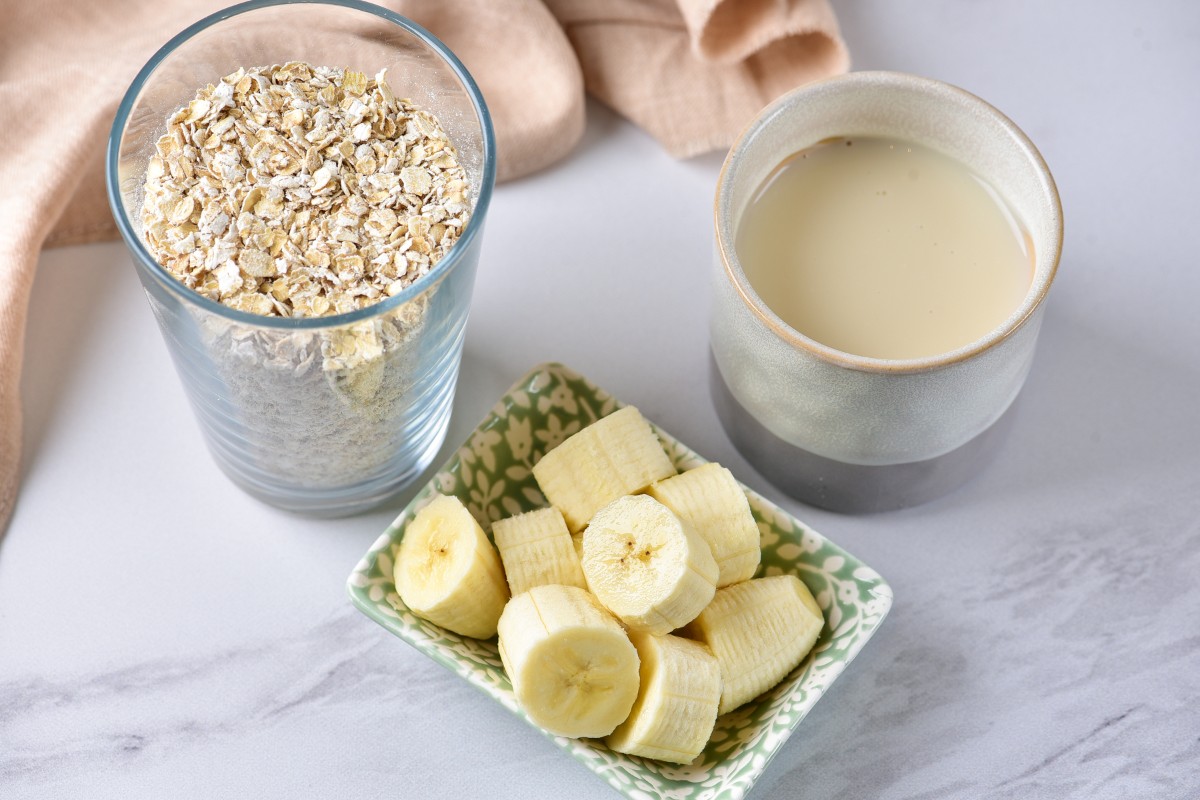 Ingredients:
How To Make Banana & Oat Pancakes
Add oats to a blender. Close the lid and grind on high speed for 1-2 minutes. You should end up with a fine flour without large pieces.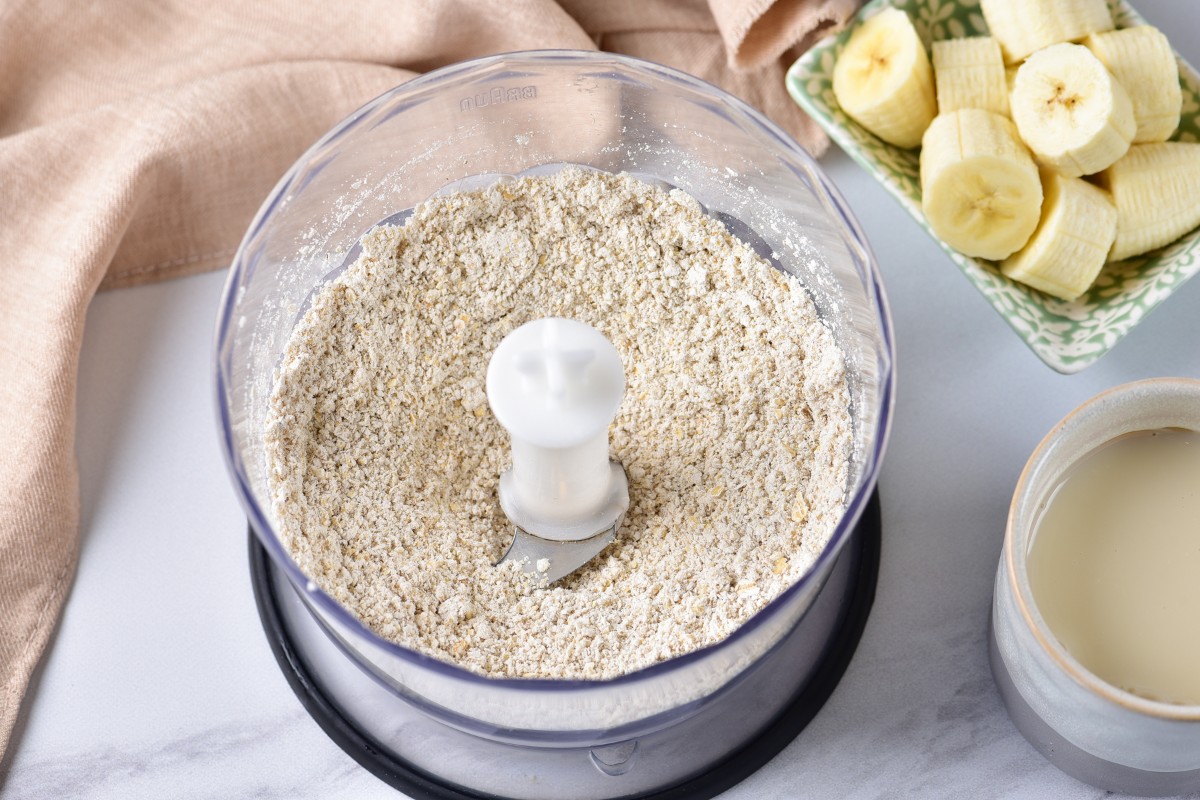 Pour 2/3 of the almond milk into the blender bowl and add the sliced banana. Close the bowl with a lid and grind everything together for another minute.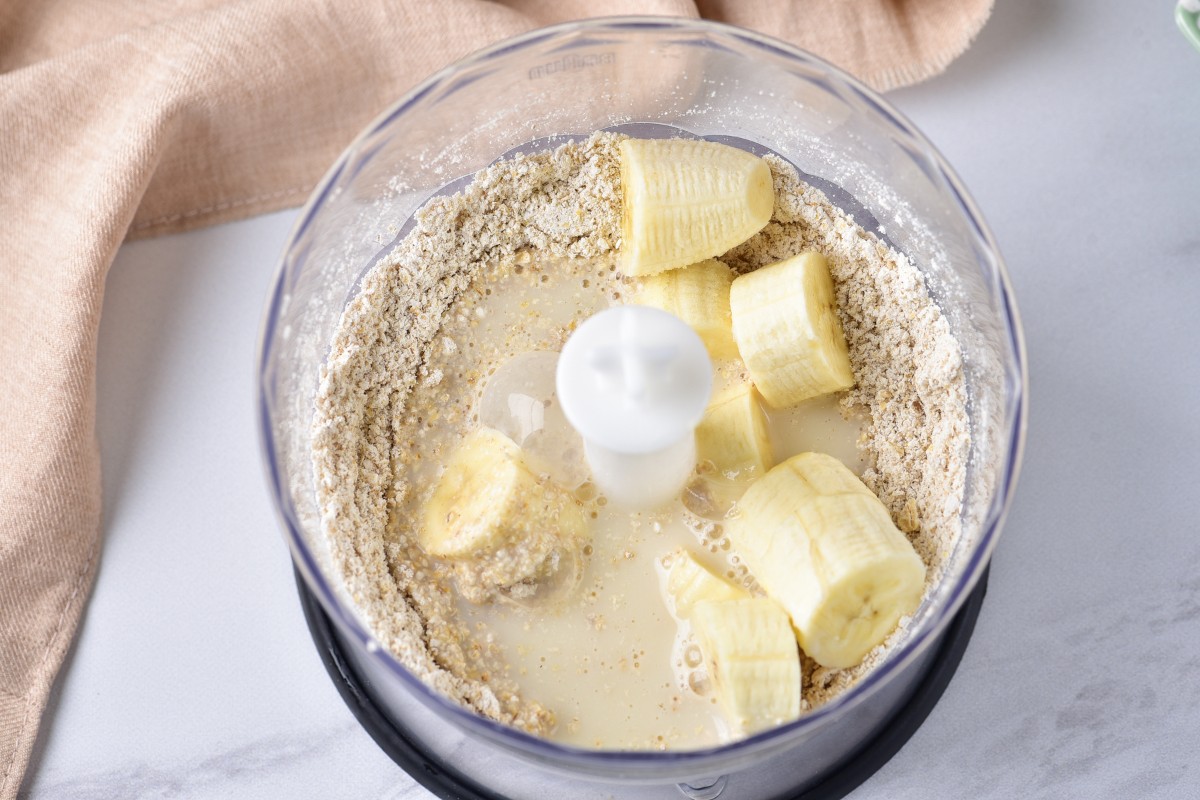 If the pancake dough is too thick, add the rest of the milk and stir. The dough should be thick enough to drip off a spoon slowly.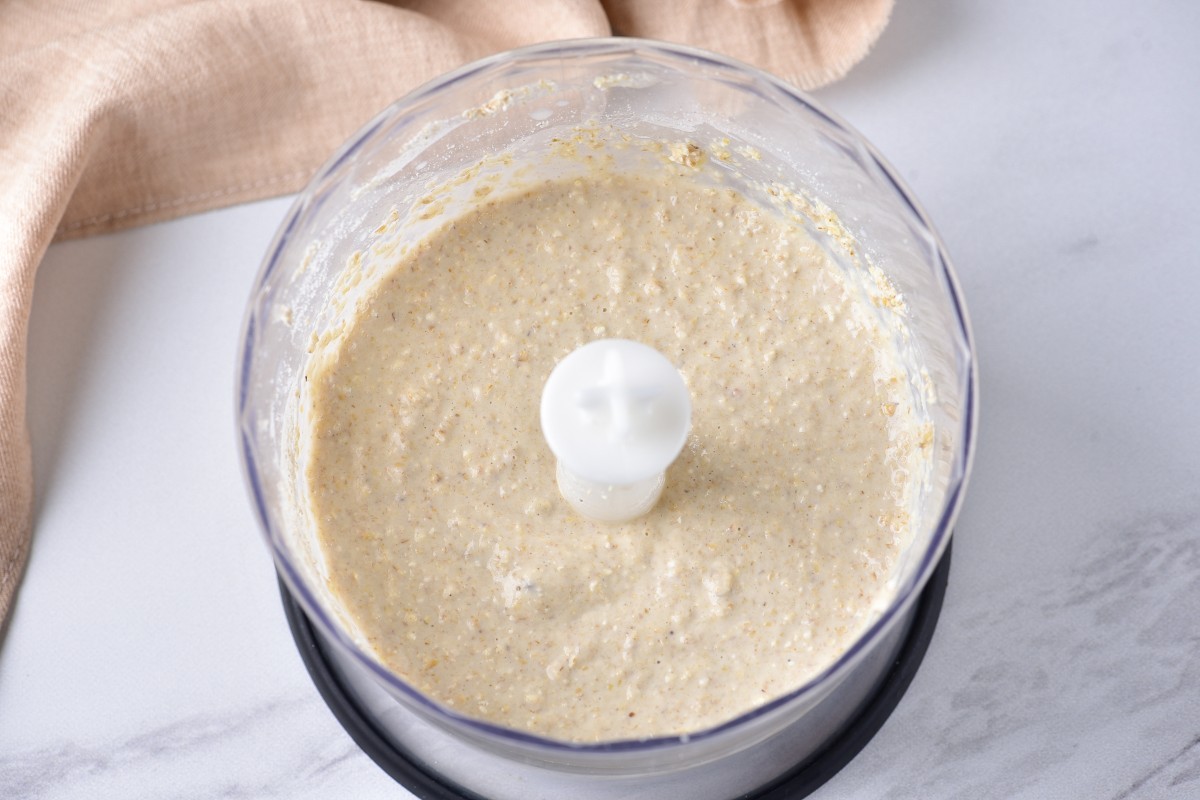 Heat up a non-stick frying pan. Spoon a small amount of dough and fry on medium heat for 3 minutes on one side, then flip and cook for 2 minutes on the other side.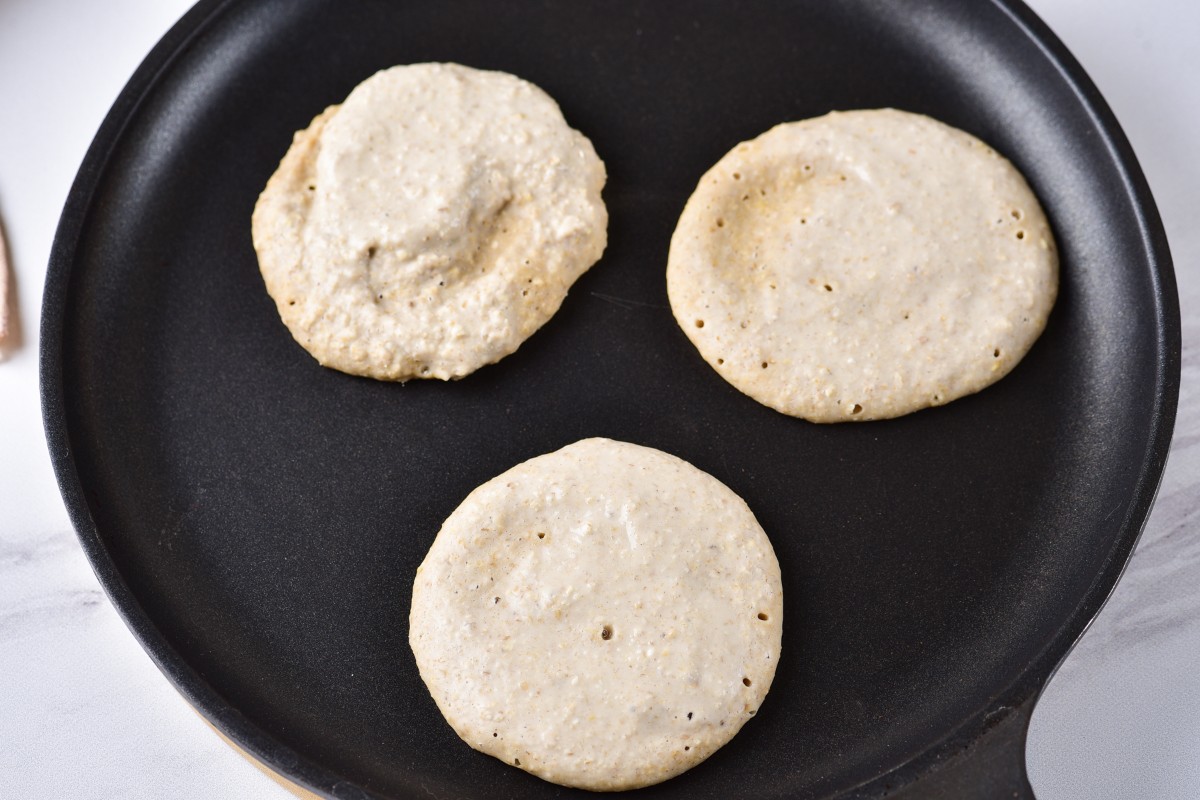 Stack the finished pancakes on a plate. They are best served warm.
To make it even tastier, you can add banana slices, nuts, and pour over maple syrup or other syrup of your choice.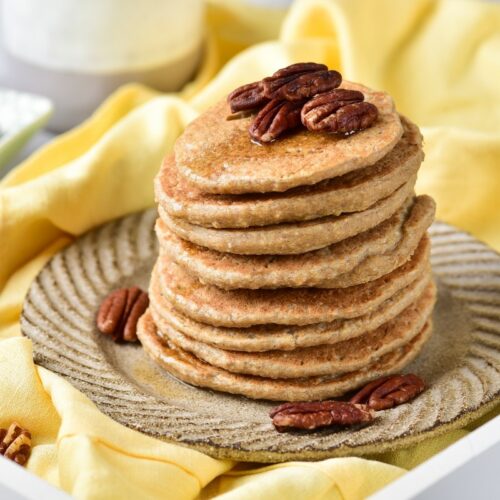 Banana Oatmeal Pancakes (3 Ingredients)
With just three ingredients required, these banana oatmeal pancakes are an incredibly easy way to get breakfast served in the morning. Not only are they healthy, but you can make them with ingredients you already have in the house.
Ingredients
1

banana

⅔

cup

almond milk

1

cup

oatmeal
Instructions
Pour the oatmeal into the bowl of a blender and grind until you get a fine oatmeal flour.

Add the banana pieces and almost all of the almond milk to the blender, and stir everything together for another minute.

Pour in the remaining milk if the dough is too thick and stir.

Spoon the dough into the hot skillet and fry for 2-3 minutes on each side.

Serve ready-made pancakes hot or warm, with syrup, nuts, bananas, or berries.
Nutrition
Calories:
307
kcal
Carbohydrates:
46.9
g
Protein:
8.6
g
Fat:
10.8
g
Here are a few other recipes you might enjoy!
Yuliia is a food photographer and chef based in the UK. She likes to cook interesting dishes and take great pictures.