Mochi pancakes are perfect for breakfast or a snack. You will be surprised not only by how easy they are to prepare, but also by their appearance.
Mochi pancakes' standout ingredient is glutinous rice flour, which makes them a little moist and viscous inside—this is their distinguishing feature.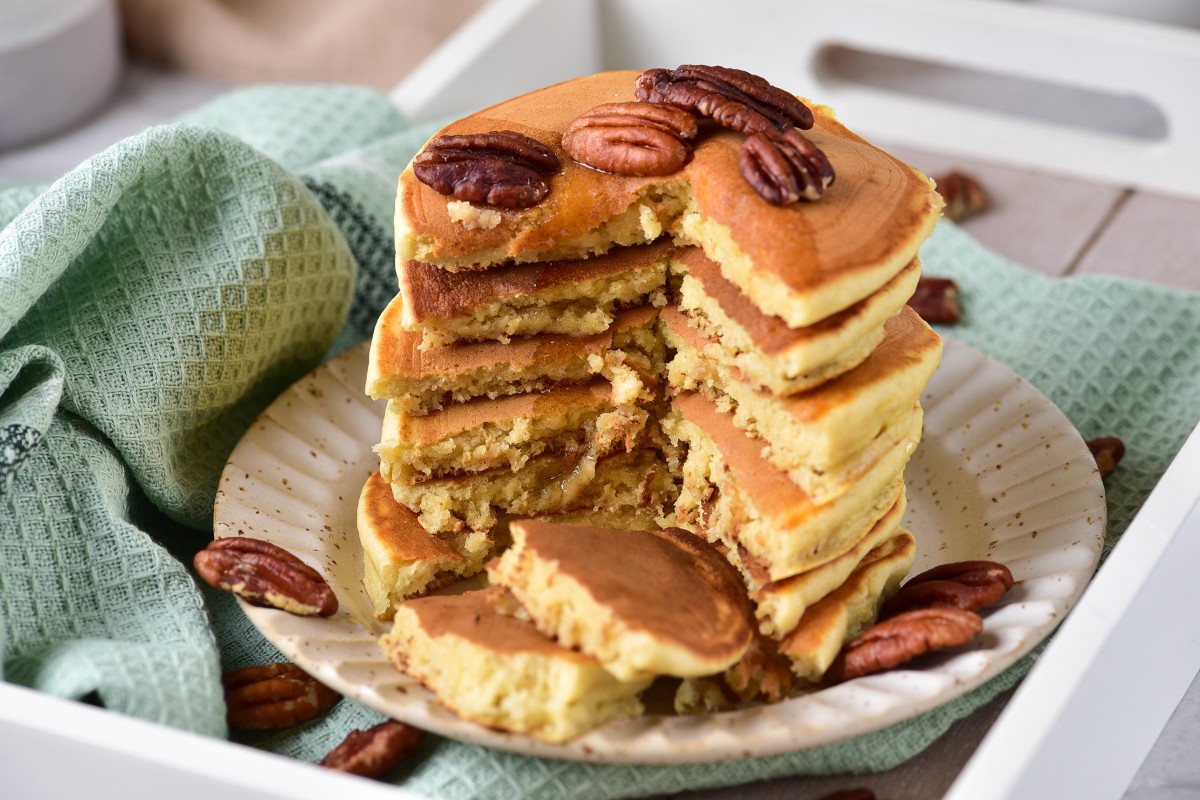 One of the best things about this type of pancake is that they're easy to make perfectly round thanks to the thick dough. You'll love watching the pancake double or triple in size after you turn it over.
You can serve mochi pancakes with any syrup, as well as with berries, nuts, chocolate and fruits. Pancakes are great at absorbing syrup or honey, so there's no point in making them too sweet—when they're soaked in something sweet, they taste even better.
What You Need to Make Mochi Pancakes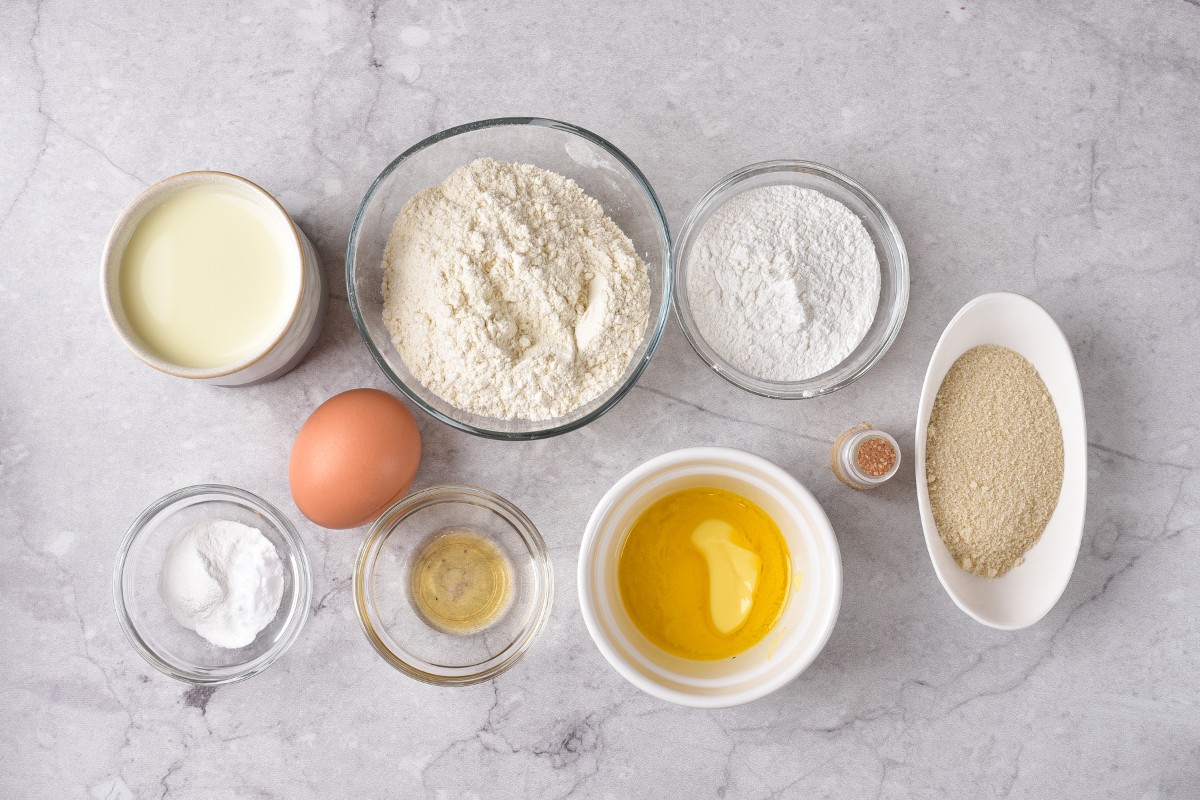 Ingredients:
Wheat flour
Glutinous rice flour
Baking powder
Baking soda
Sugar – any sugar will do, however, if you use brown sugar, it will have a caramel flavor.
Salt
Egg – can be large or medium
Soy milk – can be replaced with another lactose-free product or regular milk.
Unsalted butter (melted)
Vanilla extract
How To Make Mochi Pancakes
In a deep bowl, sifted wheat and rice flour, then add sugar, salt, baking powder, and baking soda. Mix thoroughly with a whisk until all ingredients are completely combined.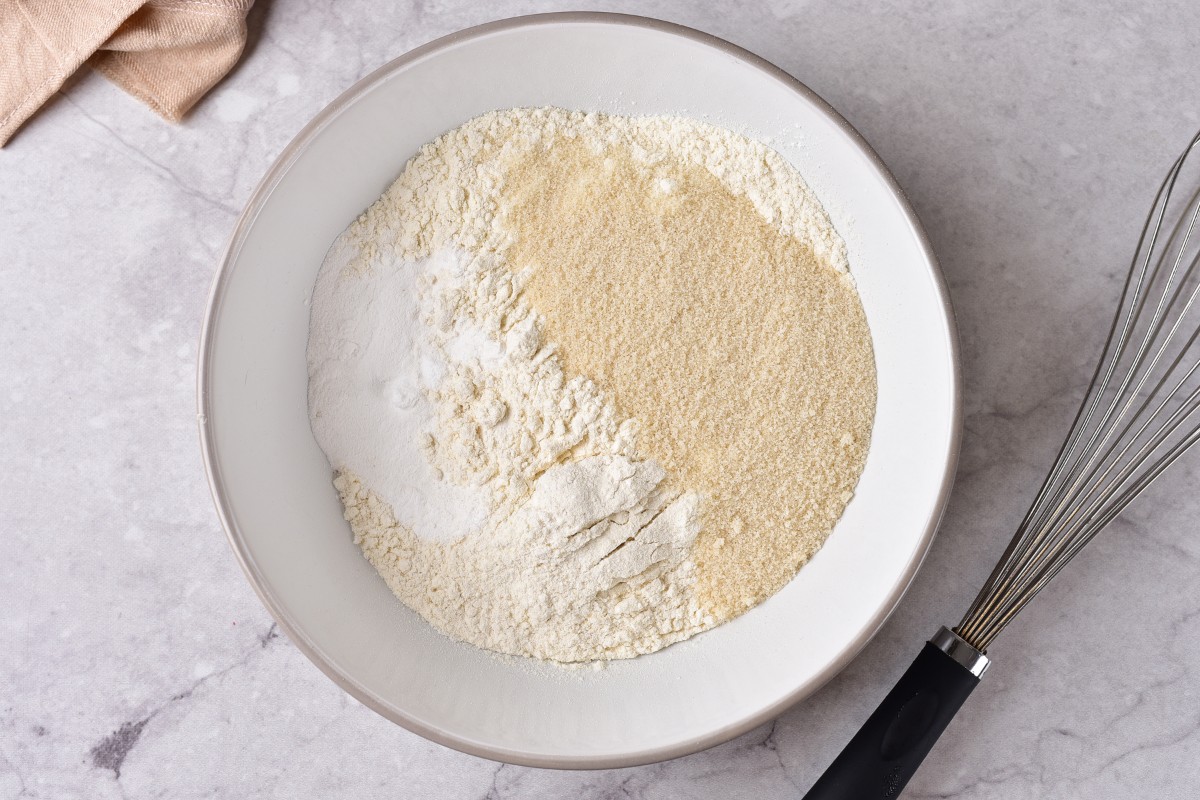 In another bowl, mix egg and melted butter first, then add soy milk and vanilla extract. Mix thoroughly with a whisk.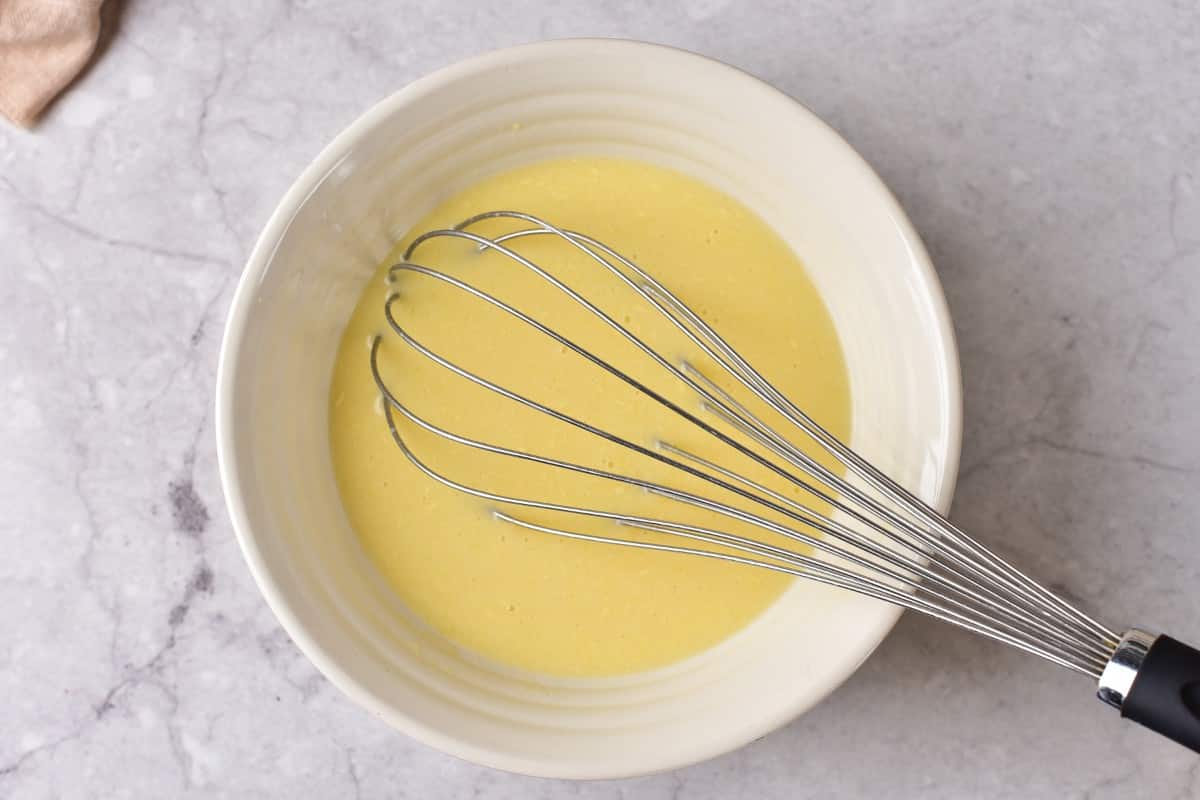 Combine dry and wet ingredients in one bowl, and stir until all lumps are gone. Let the dough stand for 10 minutes, after which you can start frying the pancakes.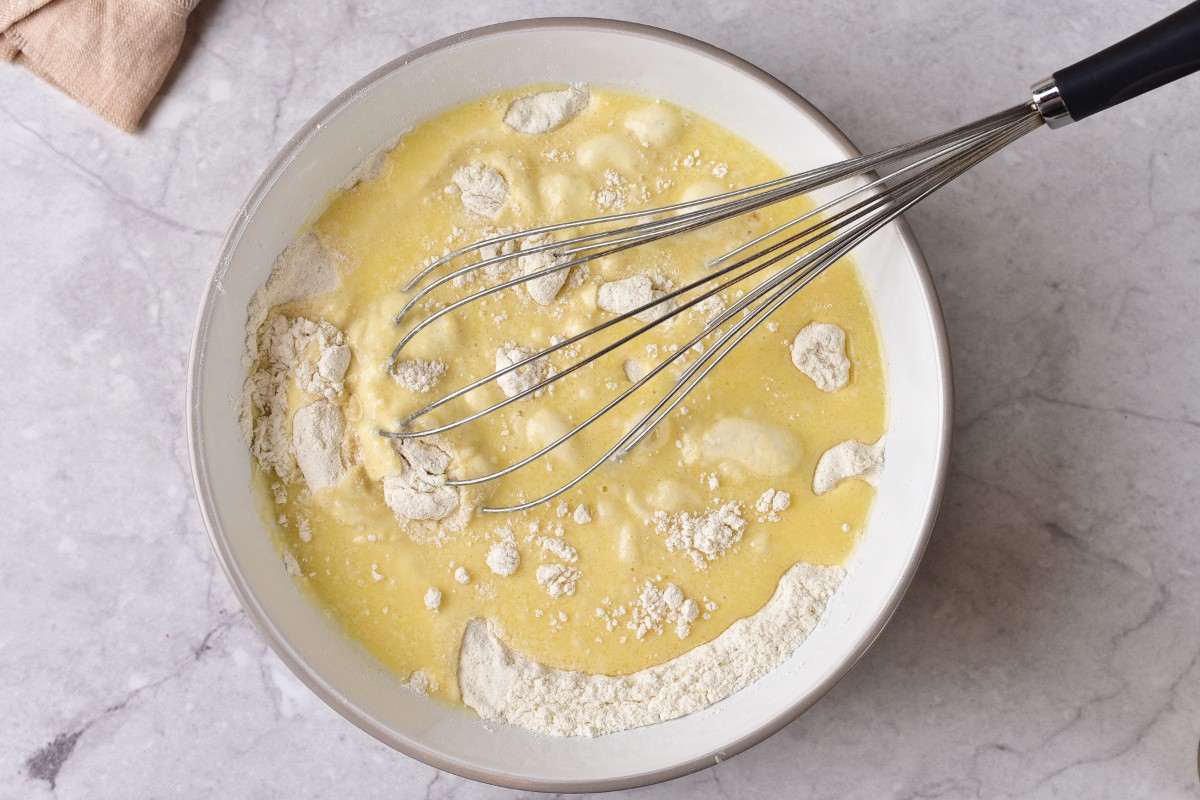 Heat up a non-stick pan on low heat. Don't grease the pan. Spoon some of the dough into the pamn to form a small, round pancake. Fry on low heat for 2-3 minutes.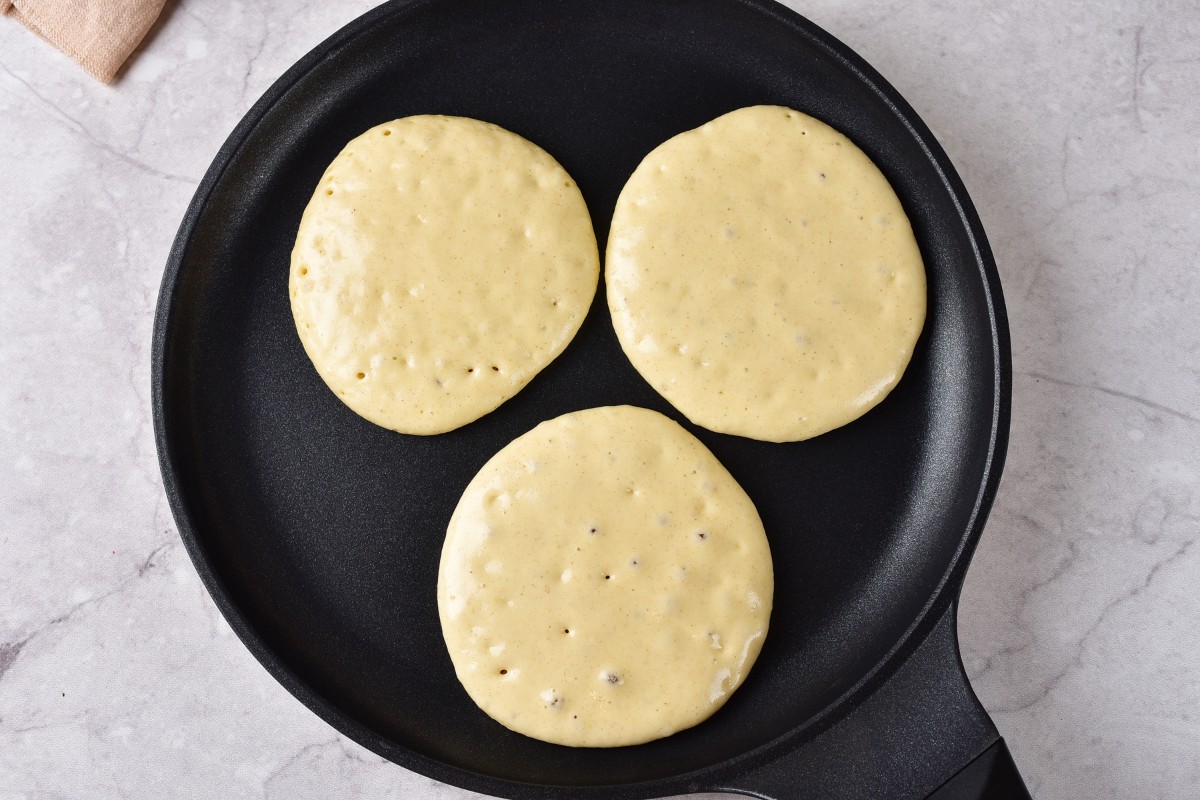 Flip the pancakes over with a spatula and cover the pan with a lid. After two minutes, transfer the pancakes to a plate and fry the next pancake until the dough is gone.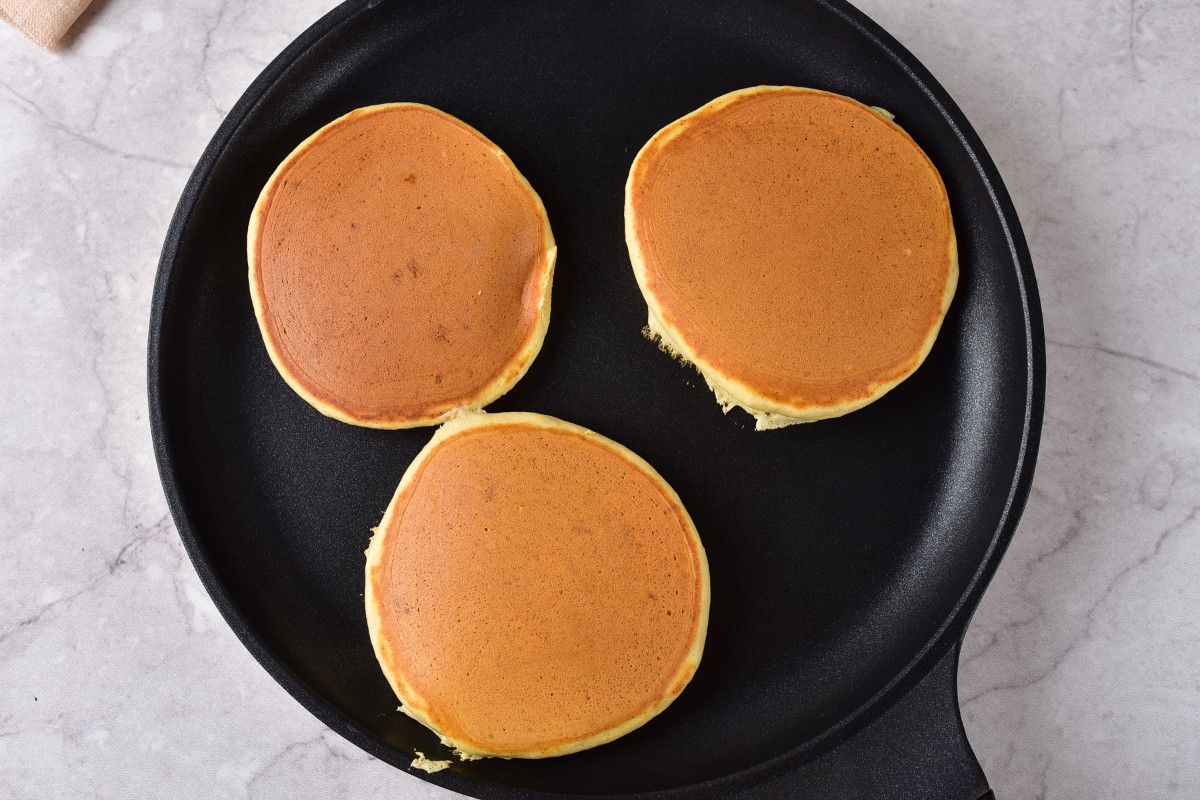 Serve pancakes hot or warm with your favorite toppings.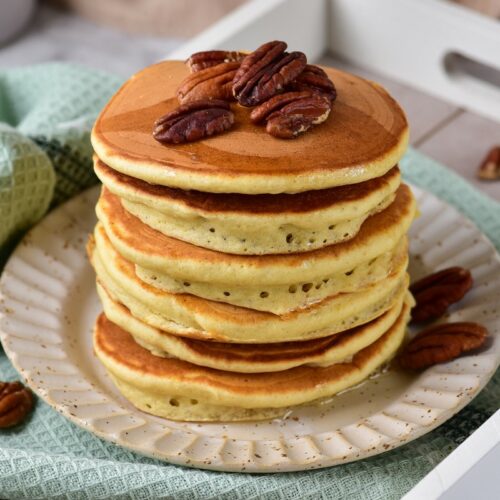 Mochi Pancakes
Do you love pancakes, but wish they were a little more interesting? If so, you'll love this mochi pancakes recipe. These pancakes are made with glutinous rice flour, which gives them an interesting texture that's really delicious. Give this recipe a try today!
Ingredients
1

cup

wheat flour

1

cup

rice glutinous flour

2

tsp

baking powder

½

tsp

baking soda

¼

cup

sugar

1

pinch

salt

1

pc

egg

1 ½

cups

soy milk

2

tbsp

butter

(melted)

1

tsp

vanilla extract
Instructions
Mix the dry ingredients in a bowl.

In another bowl, mix eggs, melted butter, vanilla extract and soy milk.

Combine dry and liquid ingredients in a bowl, and mix until smooth. Let the dough rest for 5-10 minutes.

Pour small portions of dough into a hot, non-stick pan. Fry on low heat for 2-3 minutes.

Flip the pancakes to the other side and cover, frying for another two minutes.

Serve the mochi pancakes hot or warm, with whatever toppings you desire.
Nutrition
Calories:
384.9
kcal
Carbohydrates:
64.5
g
Protein:
8.77
g
Fat:
9.4
g
Here are a few other recipes you might enjoy!
Yuliia is a food photographer and chef based in the UK. She likes to cook interesting dishes and take great pictures.