If there's one food combo that never gets old, it's pancakes and syrup. But why not switch things up a bit? These lemon and blueberry pancakes are light, fluffy, and full of delicious flavor.
Lemons and blueberries are a truly underrated food pairing. If you've never tried it before, this pancake recipe is the perfect opportunity to experience this duo for yourself.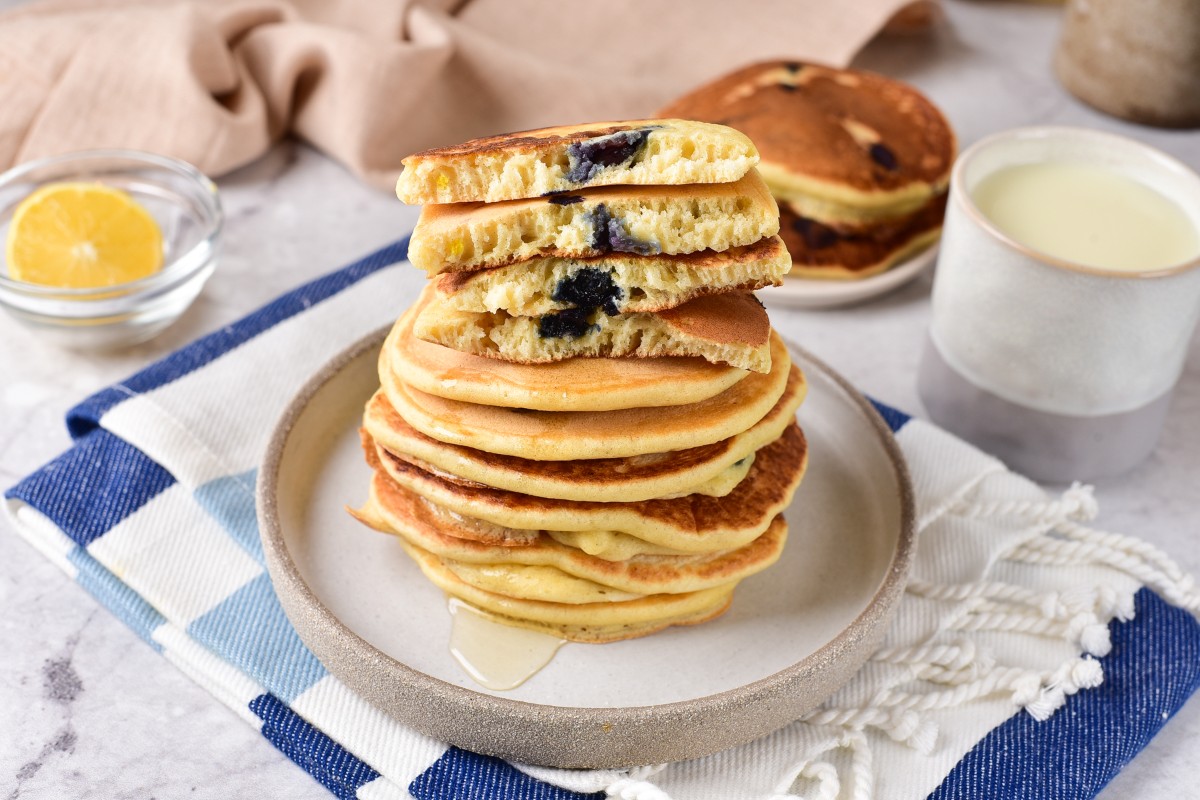 The lemon zest and lemon juice in this recipe do a great job of brightening up the flavor, along with interacting with the baking powder to make the pancakes even fluffier and softer.
What You Need to Make Lemon Blueberry Pancakes
If you can, use small, fresh blueberries for these pancakes. If they're not in season, then frozen ones will do. However, frozen blueberries contain more water and they're more likely to burst during frying, so the pancakes will turn out delicious, but not as visually appealing.
You can make variations of these pancakes by replacing part of the flour with oat flour or whole grain flour. You can also try replacing the soy milk with almond, coconut, or regular milk.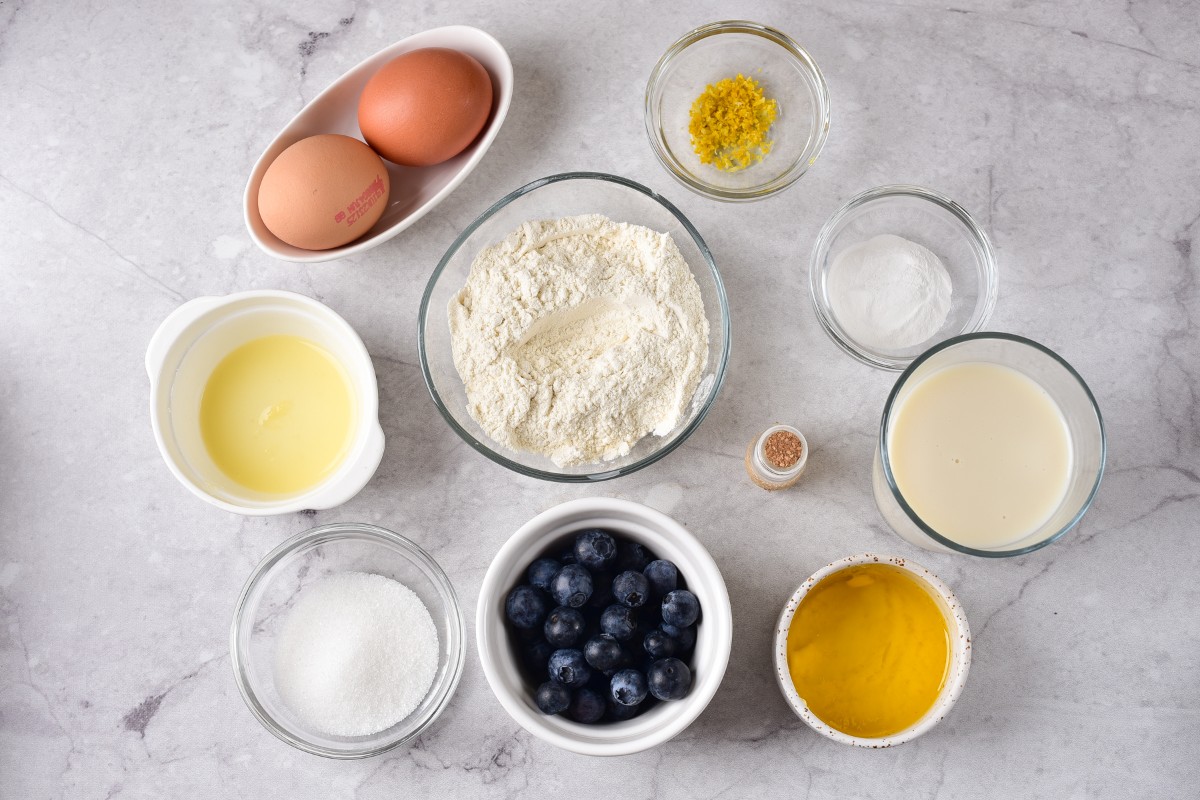 Ingredients:
Wheat flour
Sugar – white or brown. The type of sugar will affect both the color of the dough and the flavor of the pancakes.
Baking powder
Salt
Lemon zest
Soy milk – Or other milk of your choice
Eggs – small or medium size
Unsalted butter (melted)
Lemon juice
Blueberries
How To Make Lemon Blueberry Pancakes
Sift wheat flour into a deep bowl. Add baking powder, sugar, salt and lemon zest. Mix thoroughly with a whisk or spoon.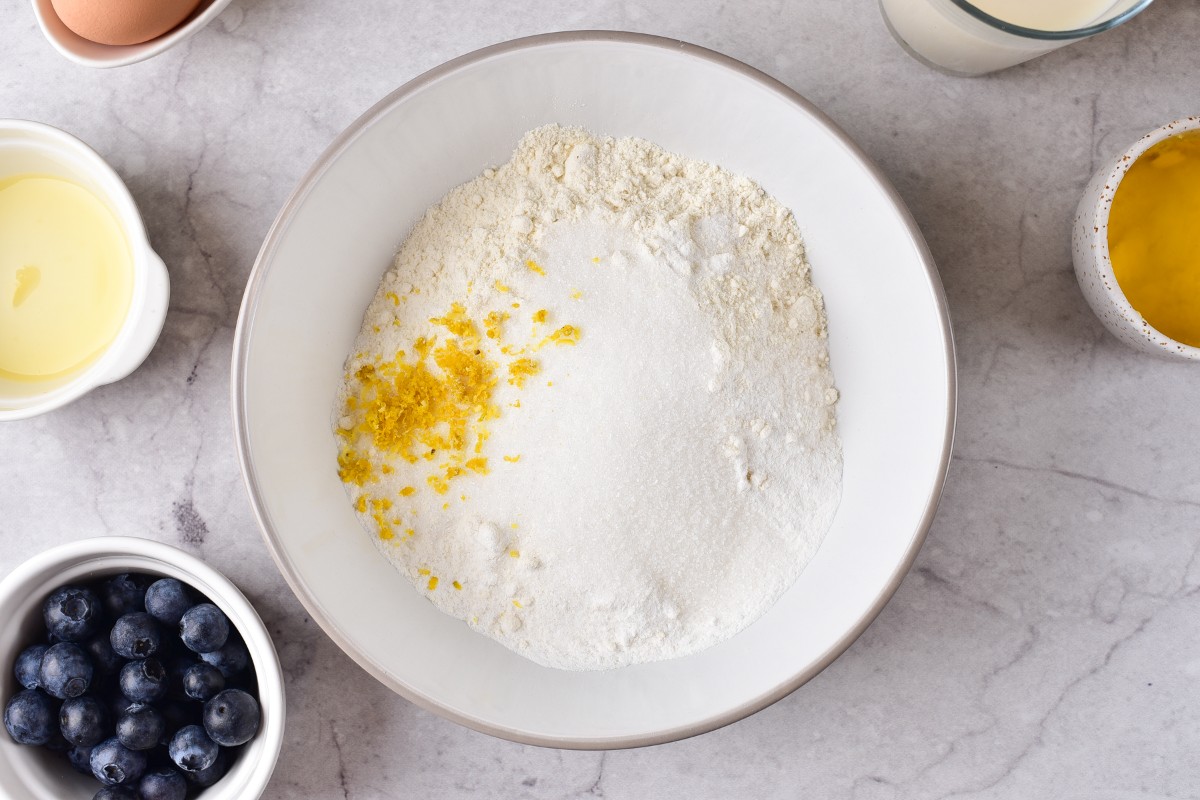 Mix eggs and melted butter, then add milk and lemon juice.
Combine dry and wet ingredients in a bowl and mix until you get a homogeneous, thick dough. If the dough seems runny to you, add a little more flour.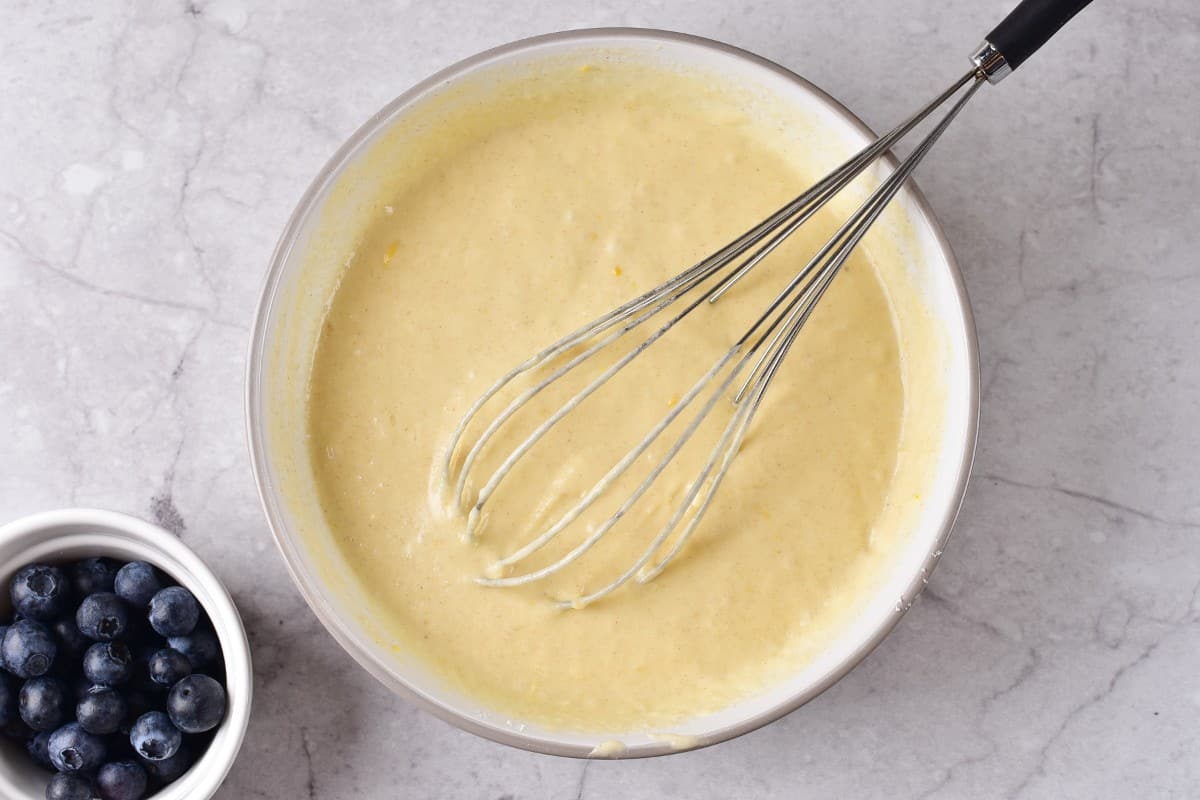 Add blueberries. Stir gently with a spoon so that the berries remain whole.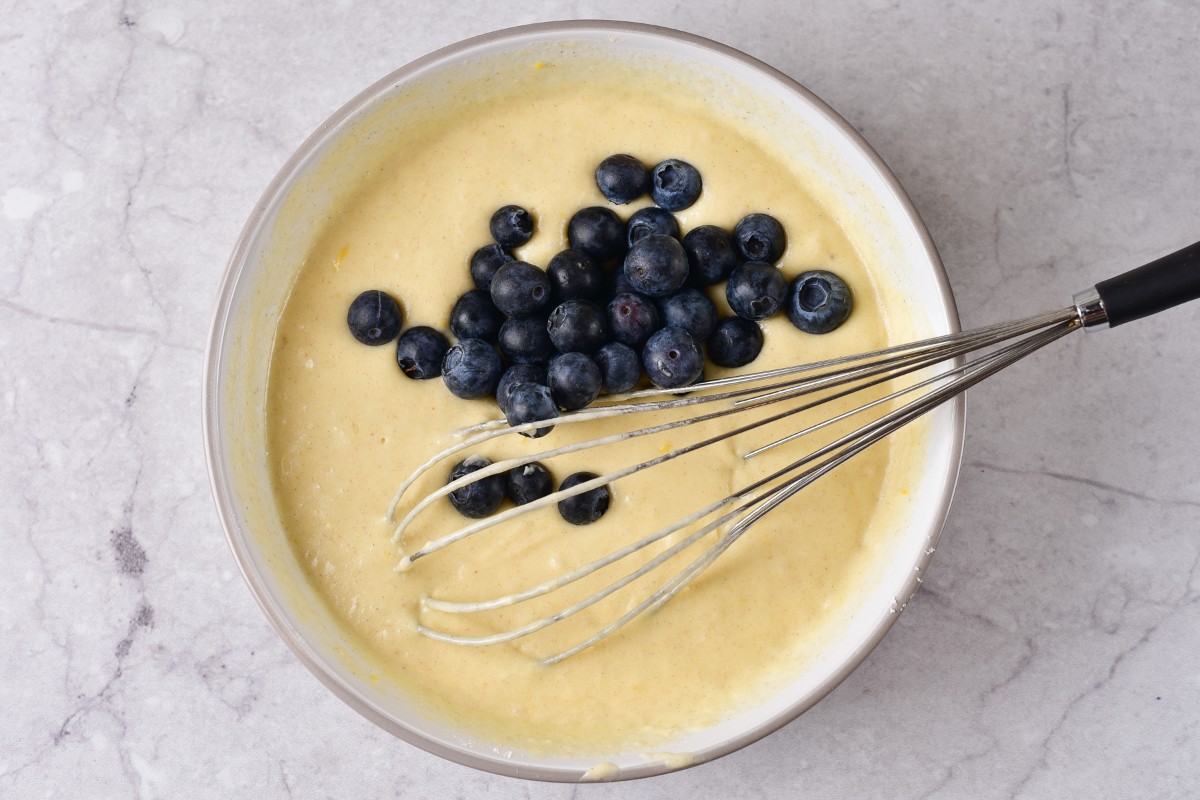 Heat a dry, non-stick frying pan. Spoon out small portions of the dough and fry over low heat for 2-3 minutes on each side.
As soon as bursting bubbles appear on the surface of the pancake, it's time to turn it over.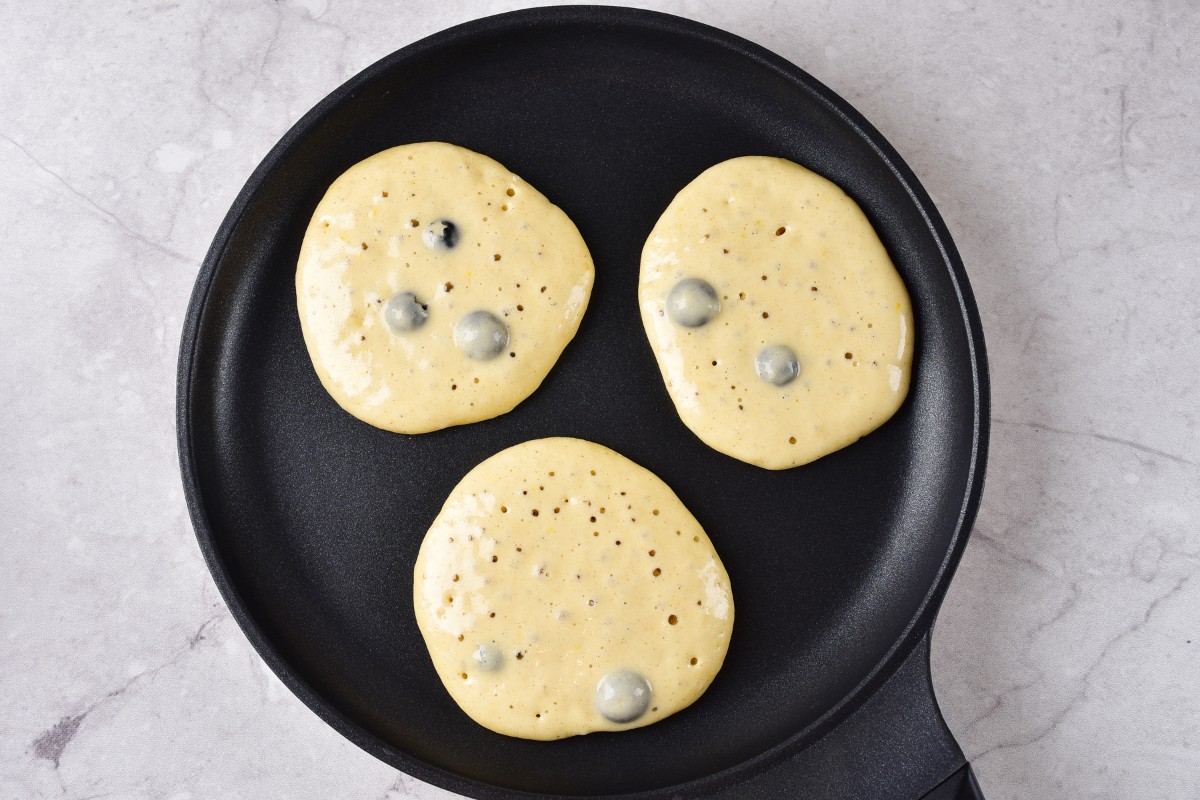 Serve with your favorite toppings.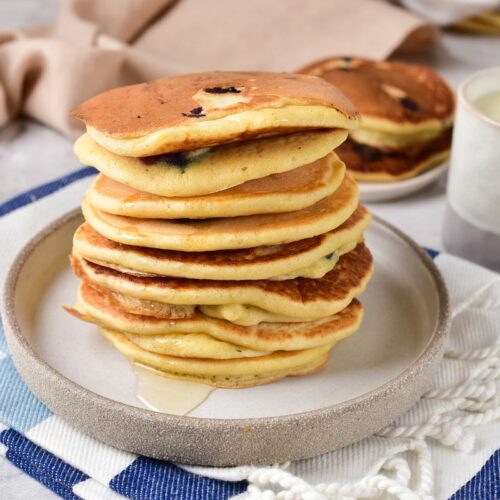 Lemon Blueberry Pancakes
Looking for a delicious pancake recipe that will impress your friends and family? Look no further than this lemon blueberry pancake recipe. These pancakes are light and fluffy, with a tantalizing hint of lemon and juicy blueberries in every bite.
Ingredients
1

cup

wheat flour

2

tbsp

sugar

2

tsp

baking powder

1

pinch of salt

2

tsp

lemon zest

1

cup

soy milk

2

pcs

eggs

4

tbsp

butter

melted

2

tsp

lemon juice

½

cup

blueberries
Instructions
Mix the sifted wheat flour, lemon zest, sugar, salt and baking powder in a deep bowl. Stir with a spoon or whisk.

Whisk eggs with milk, melted butter and lemon juice. You should get a homogeneous liquid.

Gently pour the liquid into the dry ingredients and continue to stir until you get a smooth, thick dough. If you see that the dough is not thick enough, add another spoonful of flour.

Wash and dry blueberries. Add berries to the dough and mix gently.

Pour small portions of dough into a hot pan and fry for 2-3 minutes on each side. Serve pancakes warm with syrup, toppings and any other toppings.
Nutrition
Calories:
395
kcal
Carbohydrates:
43.4
g
Protein:
8.6
g
Fat:
20.8
g
Here are a few other recipes you might enjoy!
Yuliia is a food photographer and chef based in the UK. She likes to cook interesting dishes and take great pictures.