If you're ever in the mood for a delicious and unique breakfast, you should definitely try these tres leches pancakes. This recipe is pretty simple to follow, and the end result is mouthwatering.
The pancakes are soft, fluffy, and soaked in a sweet milk mixture made with cream, evaporated milk and sweetened condensed milk.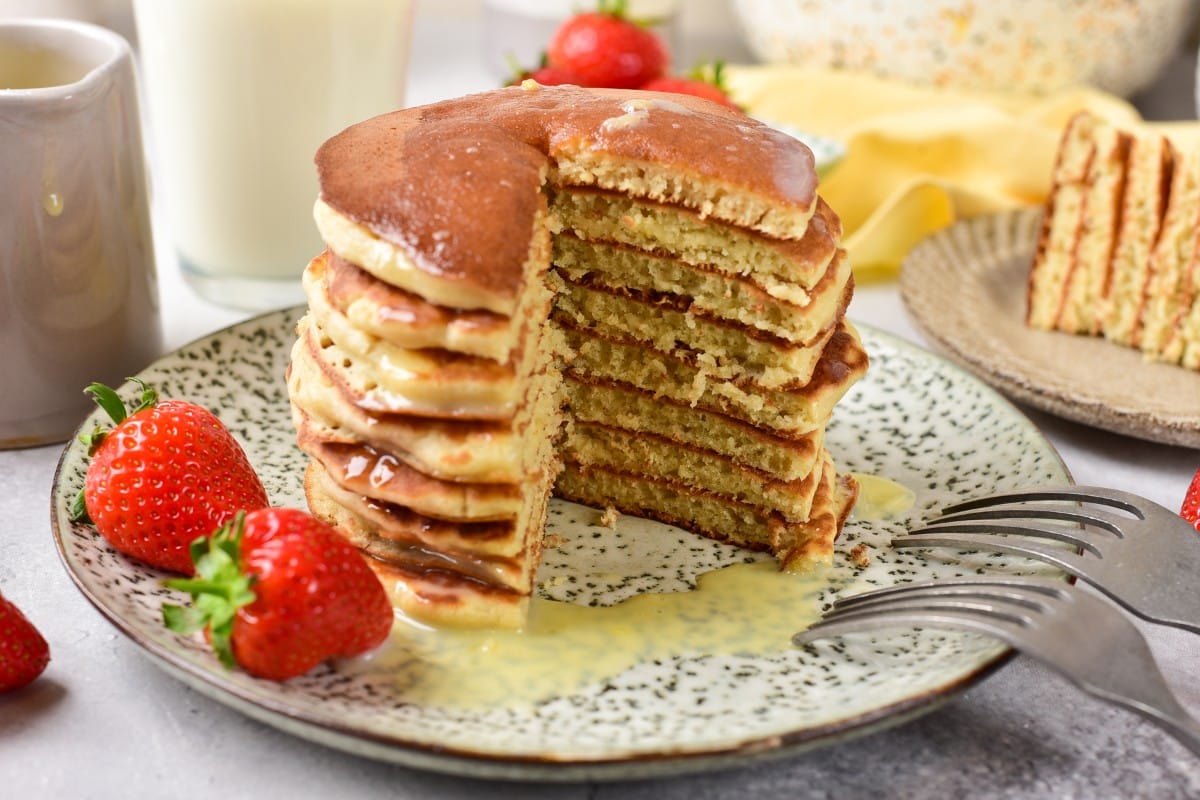 Looking for more pancake recipes? Here are other recipes you might enjoy: Lemon Blueberry Pancakes, Fruity Pebbles Pancakes, Sweet Cream Pancakes, Mochi Pancakes, and French Toast Pancakes.
Why You'll Love This Recipe
A twist on traditional recipes: This delicious pancake recipe gives a creative spin to the tres leches cake, which is popular in Central and South America. The result is a sweet and filling breakfast that stands out from the usual pancake mix options.
Perfect for special occasions: These tres leches pancakes make an excellent choice for a special brunch or celebratory breakfast. They're a unique and indulgent dish that everyone will remember.
Flexible with toppings: While less sweet berries are recommended, this recipe allows for flexibility with your favorite toppings. It's a delicious base that you can customize to your taste.
Recipe Ingredients
You'll need the following ingredients to make this delicious pancake recipe: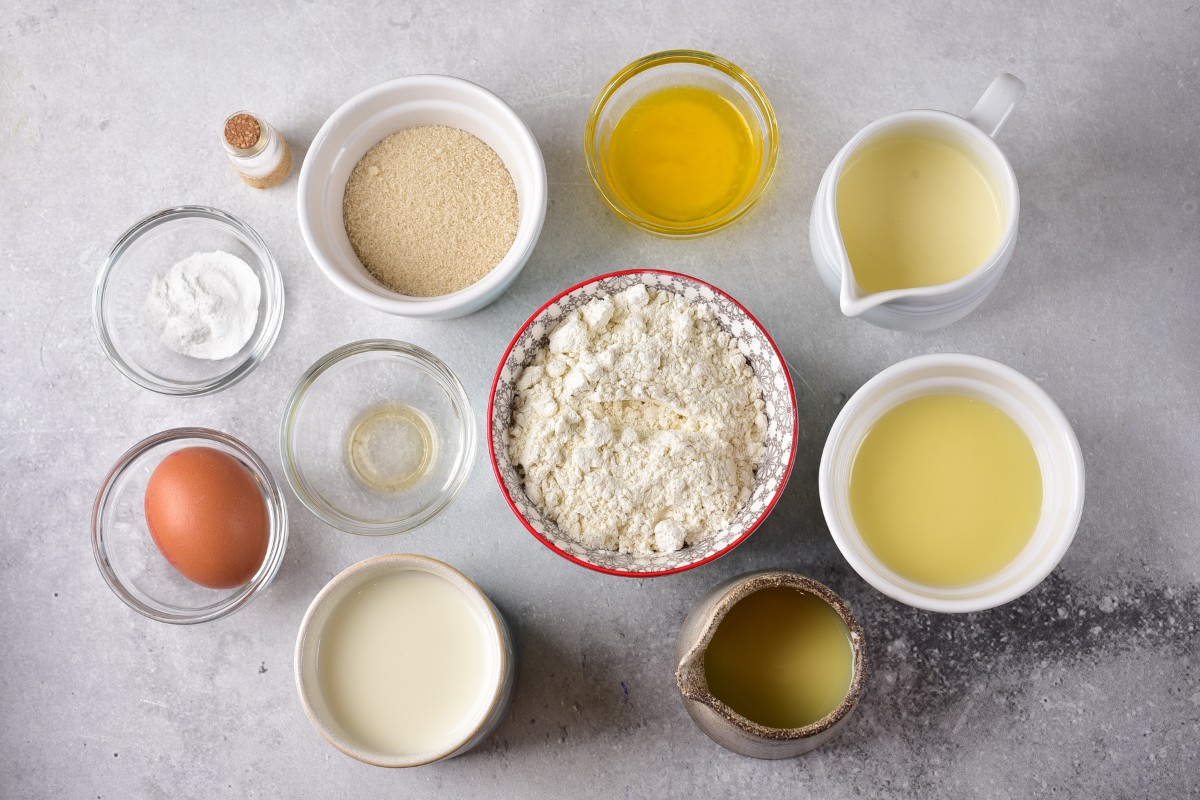 Ingredient Notes
Flour: Regular all-purpose flour is what you need for this recipe. For a healthier twist, you could use whole wheat flour, but bear in mind that it may give your pancakes a denser texture.
Milk: Full fat milk or whole milk is ideal for this recipe as it lends a creamy richness to the pancakes. However, you can also use different kinds of milk like almond, coconut, or oat milk for vegan Mexican pancakes.
Sugar: The recipe suggests either white or brown sugar. While white sugar will give you traditional, fluffy pancakes, brown sugar can add a deeper, caramel-like sweetness.
How To Make Tres Leches Pancakes
In a bowl, pour the sifted wheat flour, as well as salt, baking powder and sugar. Stir with a whisk until smooth.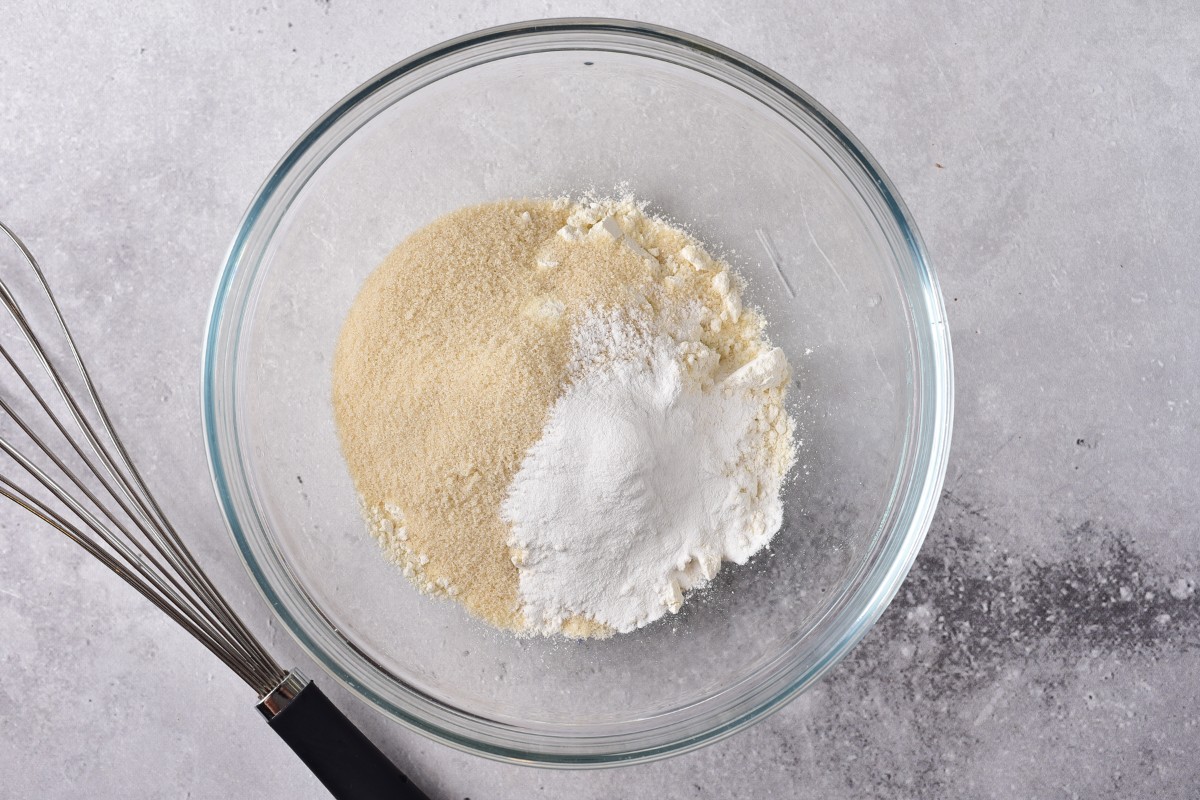 Now for the liquid ingredients—mix eggs, milk, melted butter and vanilla extract in a bowl. Whisk until smooth.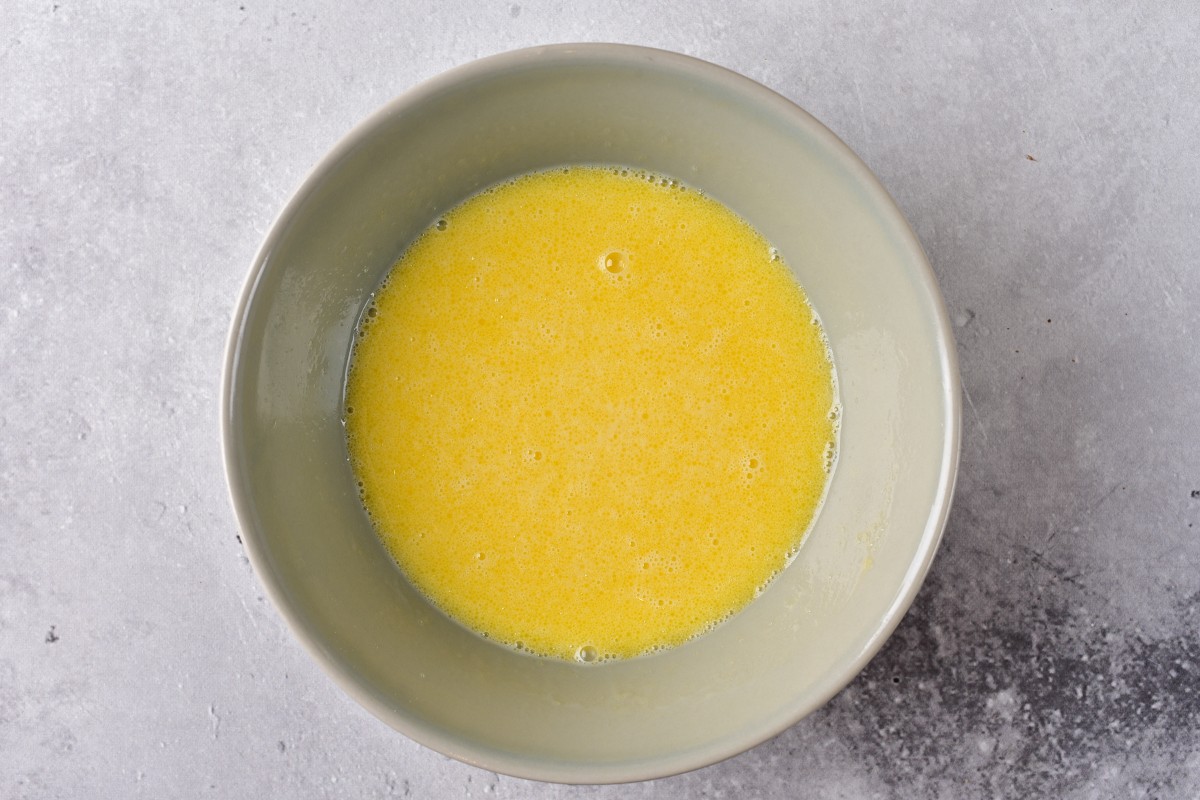 Carefully pour the liquid ingredients into the dry ingredients and stir with a whisk. As a result, you should get a thick smooth dough without lumps.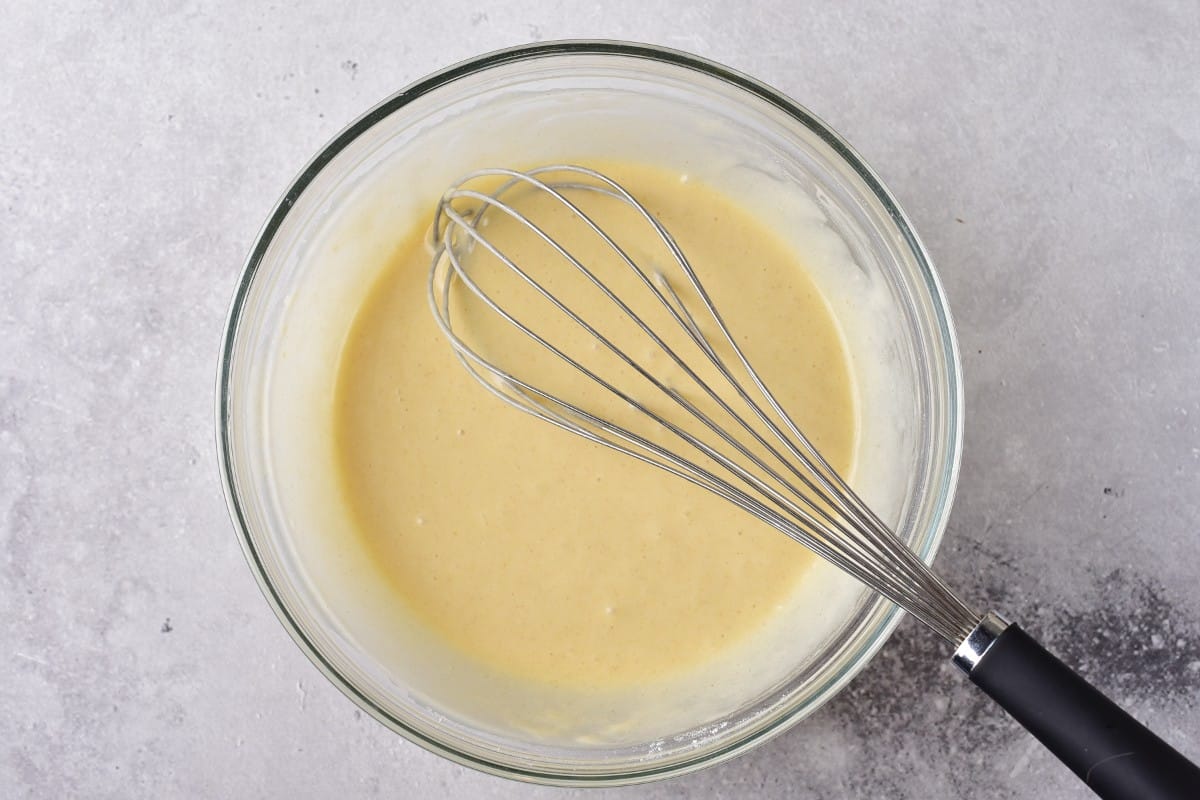 Preheat the pan and pour a little dough on a hot, dry surface. Flip the pancake as soon as bubbles appear on its surface. On the other side, fry for another two minutes.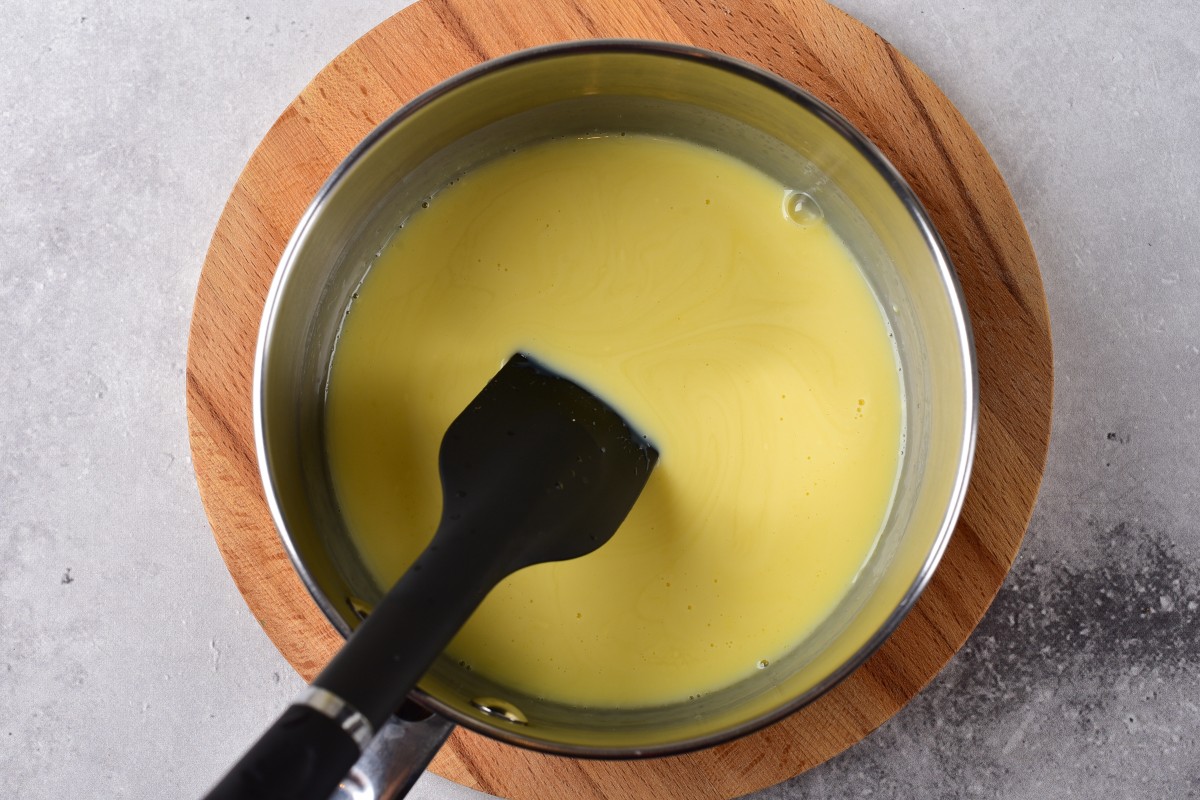 Pour all three types of milk into a saucepan. Bring to a boil, stirring. Remove the saucepan from heat. Stack your pancakes, pour the sauce on top, and serve with berries.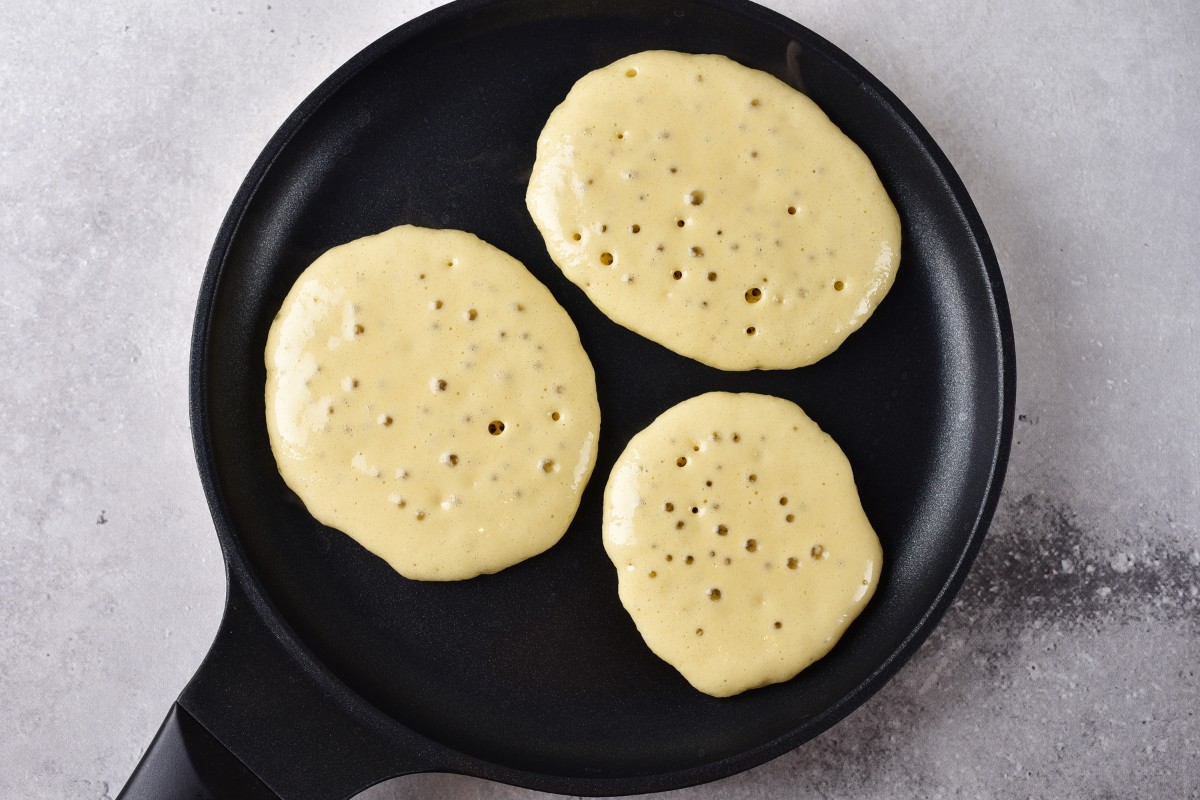 Recipe Tips
Your pancake batter should be thick but pourable. If it's too thick, your pancakes might not cook through properly. If it's too thin, you'll end up with thinner pancakes than desired.
Cooking the pancakes over medium heat is important. Too high heat will result in pancakes that are golden brown on the outside but still raw in the middle.
Wait until bubbles appear on the surface of your pancake before flipping. This is a good indication that the pancake is ready to be turned over.
Storage & Reheating
Leftover tres leches pancakes can be stored in an airtight container in the refrigerator for up to 3 days. To reheat, warm them on medium-low heat in a pan, or for a minute in the microwave.
Additions & Substitutions
You could also use different types of milk like coconut milk or cream for an extra rich flavor. For extra crunch, consider topping your pancakes with chopped nuts. They also pair wonderfully with a dollop of whipped cream, a dusting of cinnamon sugar, dulce de leche sauce, or a generous pour of maple syrup.
Recipe FAQs
What should I serve with this sweet pancake recipe?
Serve these delicious pancakes with fresh berries for a refreshing tang to counter the sweet tres leches sauce. You can also pair these pancakes with a side of bacon or sausage for a savory contrast. A cup of hot coffee or a tall glass of cold milk would complement this breakfast beautifully.
---
Here are some other pancake recipes you might enjoy!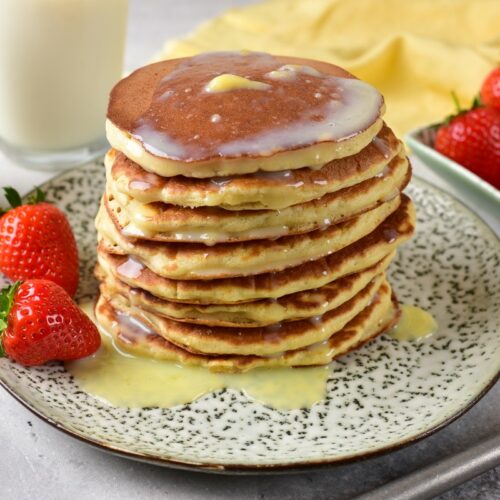 Tres Leches Pancakes
Tres leches pancakes are a delicious twist on a classic dessert. The sauce is sweet and so easy to make. These are perfect for those dessert-for-breakfast kind of days. Serve topped with berries and enjoy!
Ingredients
1 ½

cup

wheat flour

2

tbsp

sugar

2

pinches

salt

2

tsp

baking powder

1

pc

egg

1

cup

milk

2

tbsp

butter

melted

1

tsp

vanilla extract
Tres leches cream
⅓

cup

evaporated milk

⅓

cup

sweetened condensed milk

¼

cup

cream
Instructions
First, measure the right amount of flour and other dry ingredients, pour into a bowl and mix with a whisk.

Then beat the egg in another bowl, add milk, melted butter and vanilla extract, mix.

Combine wet and dry ingredients, stir with a whisk or spoon until you get a smooth dough that is not too runny.

Pour a little dough onto the hot surface of the pan and fry the pancakes for two minutes on each side.

Mix three types of milk in a saucepan, bring to a boil and turn off the heat. Drizzle sauce over three milk pancakes before serving. Additionally, serve a sweet tasty sauce in a small bowl (saucer).
Nutrition
Calories:
455
kcal
Carbohydrates:
69
g
Fat:
14.65
g
Monounsaturated Fat:
11.3
g
Yuliia is a food photographer and chef based in the UK. She likes to cook interesting dishes and take great pictures.