If there's one breakfast food that always seems to win hearts, it has to be French toast. But what if you could take that same deliciousness and create a pancake out of it?
That's right—French toast pancakes are a real thing, and they're every bit as amazing as they sound. This recipe is perfect for a weekend morning when you have time to relax and enjoy a nice breakfast together with your loved ones.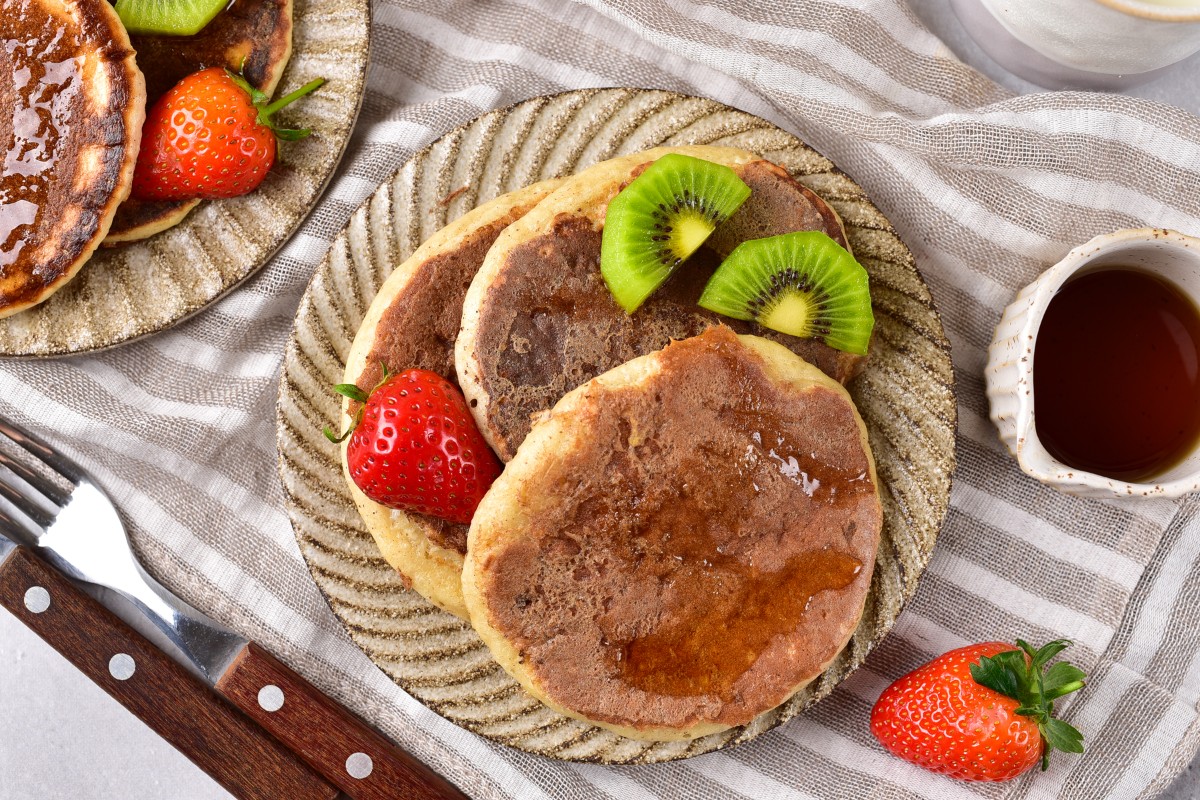 Serve French toast pancakes with a drizzle of maple syrup and your favorite berries. For a savory twist, serve them with bacon or sausage. If you're looking for something a little lighter, top with a dollop of yogurt or some slices of fresh fruit.
What You Need to Make French Toast Pancakes
One of the best things about this recipe is that you likely already have the ingredients in your pantry and fridge, with the exception of buttermilk.
If you want to make the pancakes healthier, you can replace part of the flour with oatmeal or whole grain flour.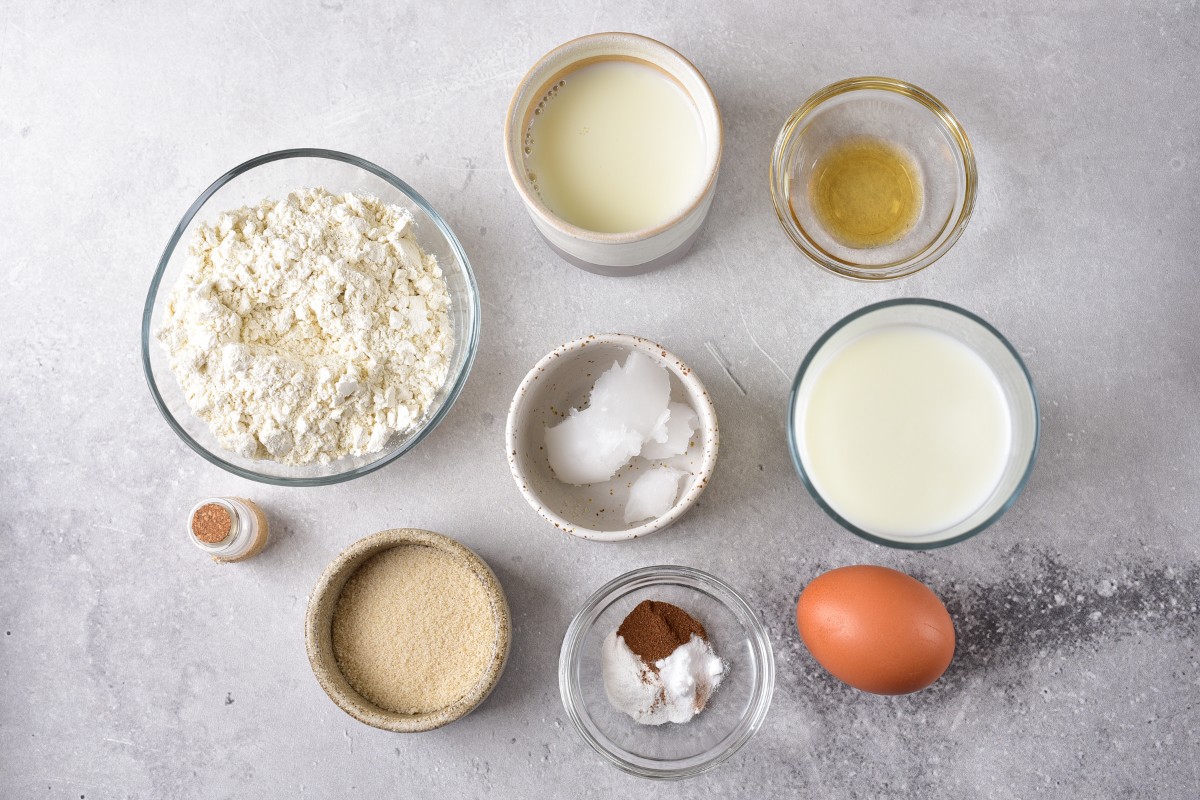 Ingredients:
Wheat flour
Sugar
Ground cinnamon
Baking powder
Baking soda
Salt
Buttermilk
Egg
Coconut oil
Vanilla extract
Milk
How To Make French Toast Pancakes
In a bowl, first whisk the egg, and then add buttermilk, melted coconut oil, and vanilla extract. Stir with a whisk.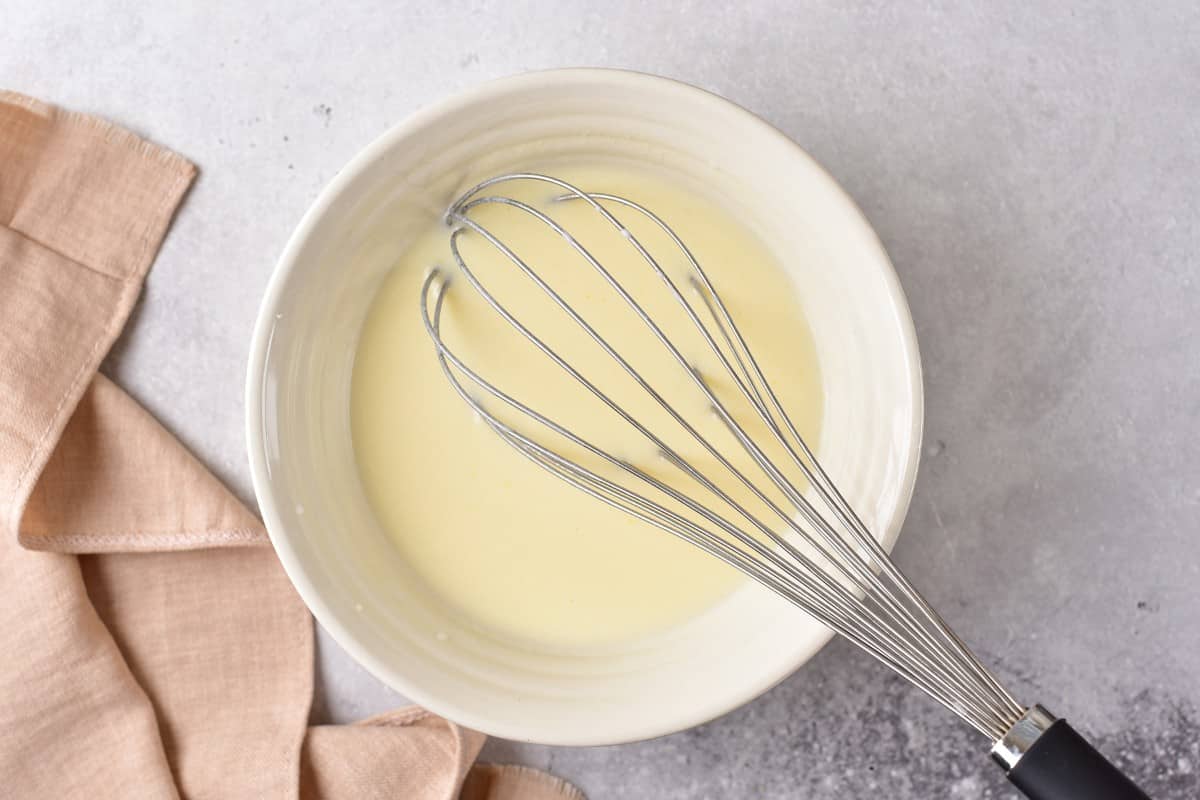 In another bowl, mix all the dry ingredients: sifted flour, baking powder, salt and baking soda, as well as half of the sugar. If desired, you can add some ground cinnamon.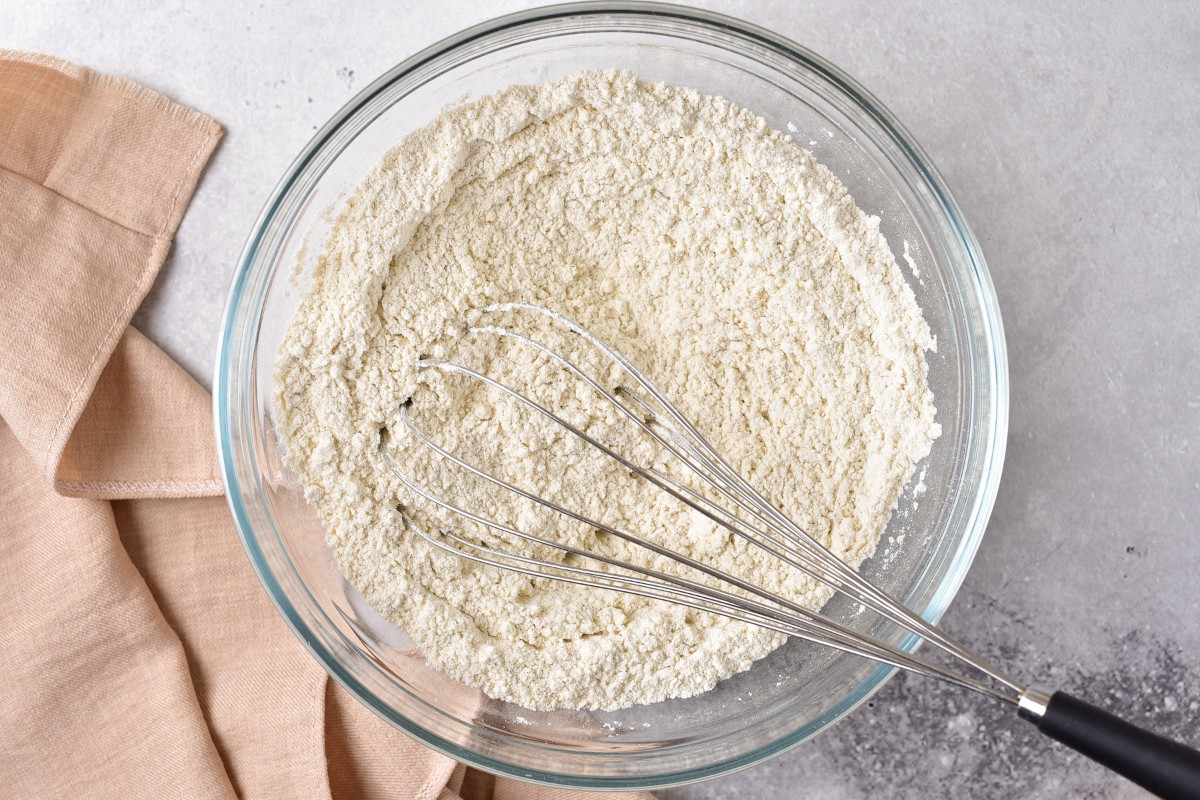 Combine dry and wet ingredients, mixing thoroughly with a whisk until you get a homogeneous dough without lumps.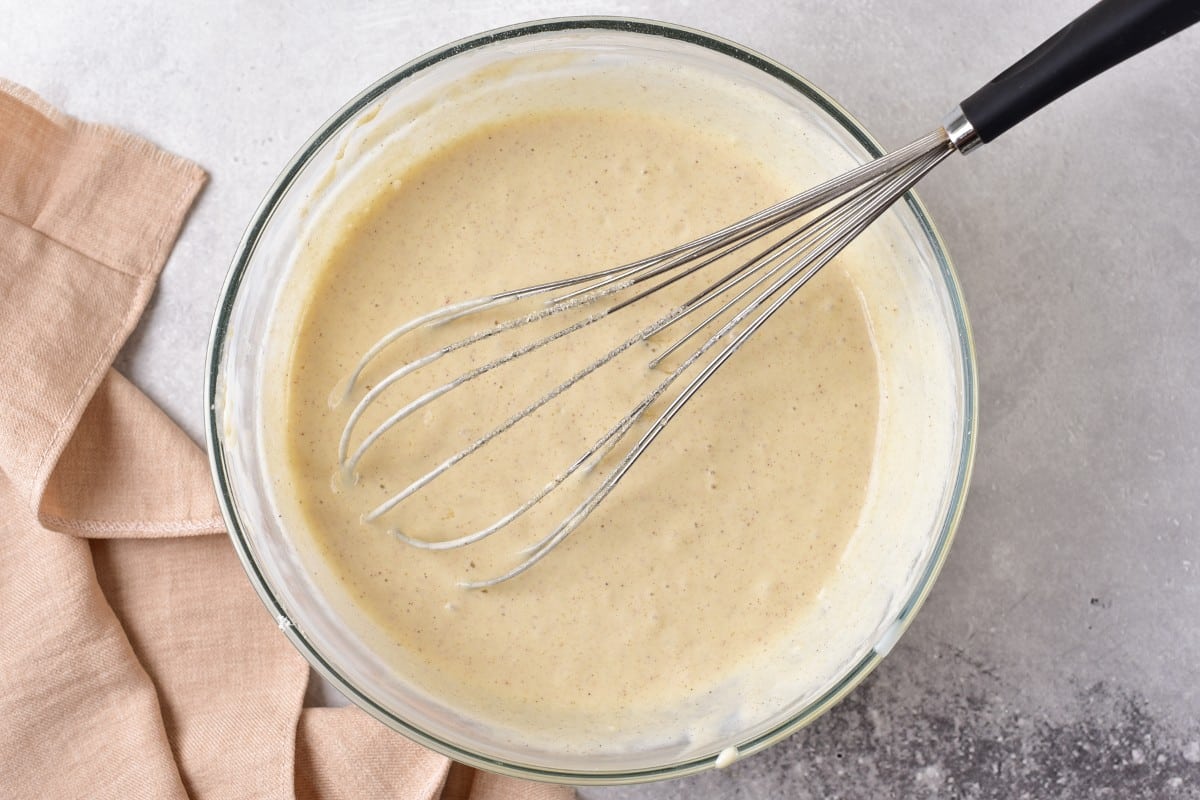 Warm up the frying pan and pour out small portions of dough. If necessary, you can grease the pan with oil to fry the first pancakes. Cook for about 2 minutes on each side.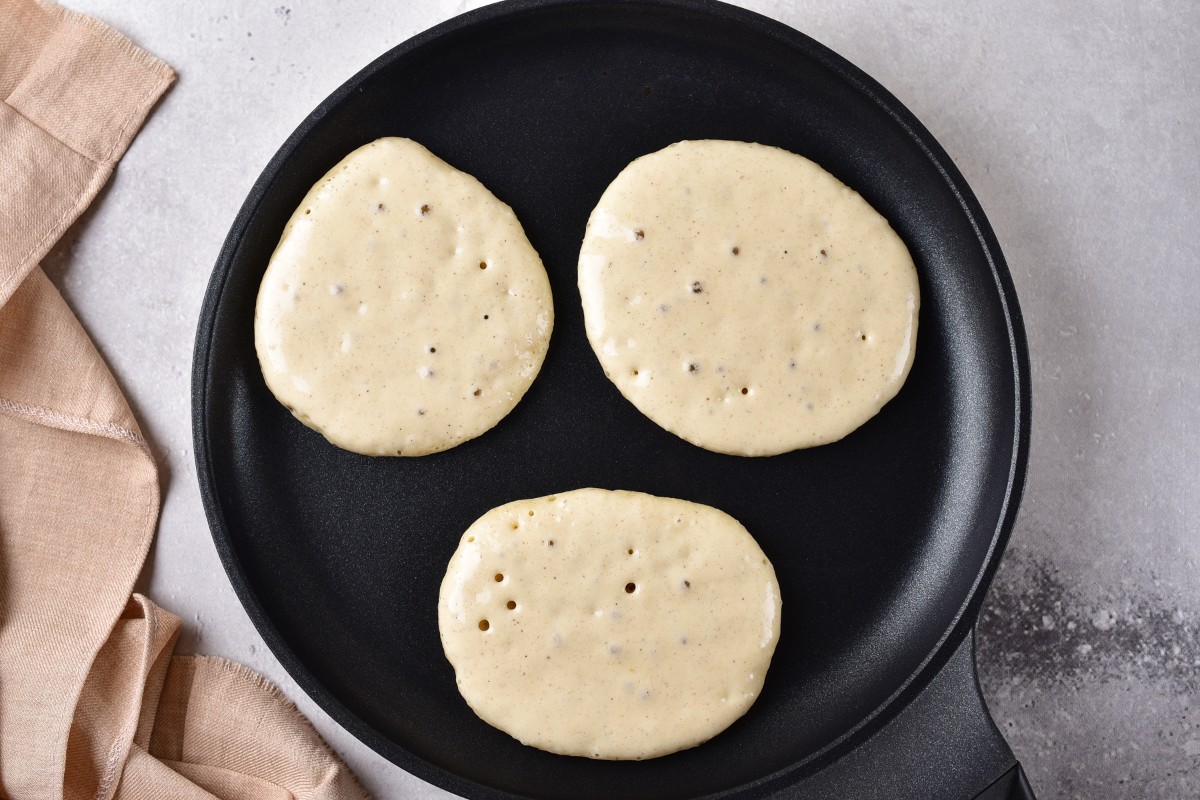 In second bowl or dish large enough to dip the pancakes, add milk, remaining sugar and cinnamon. Stir well.
Dip each pancake in the mixture for a few seconds. The pancake should be soaked in liquid, but not saturated.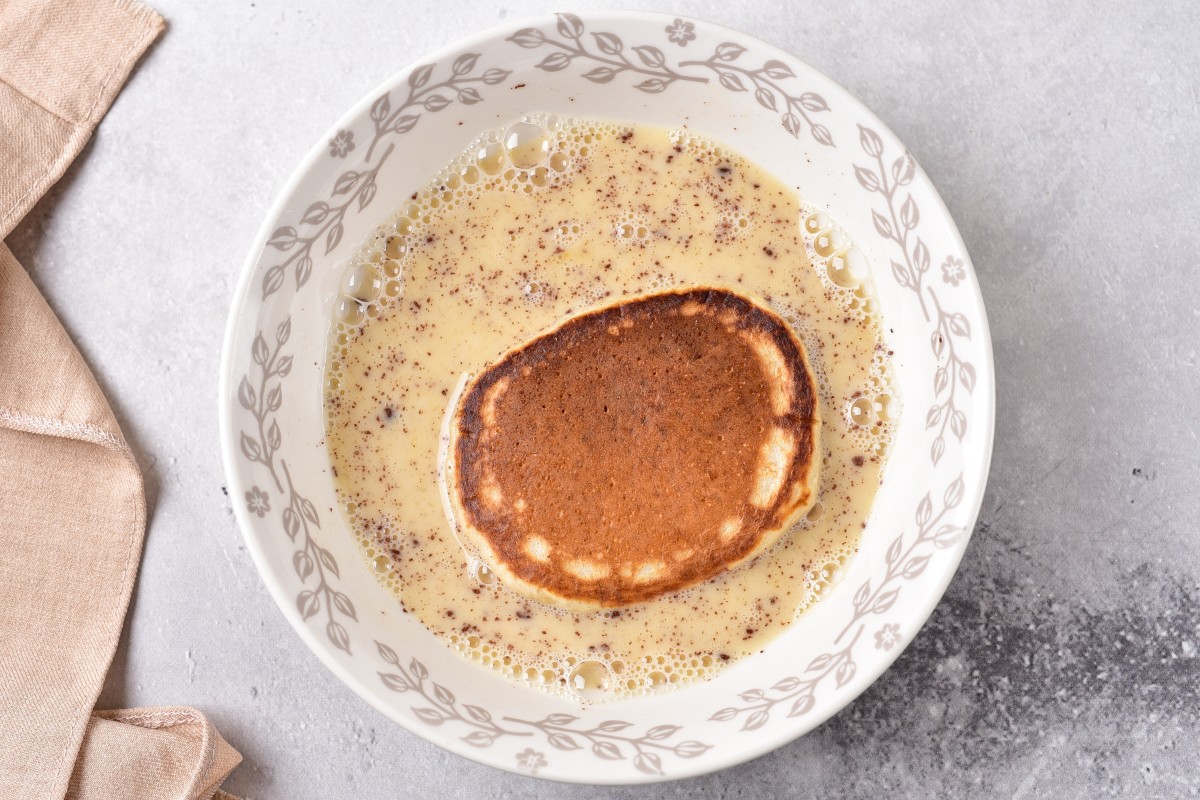 Fry the pancakes for another minute on each side on low heat. Once they're cooked, add your favorite toppings and serve.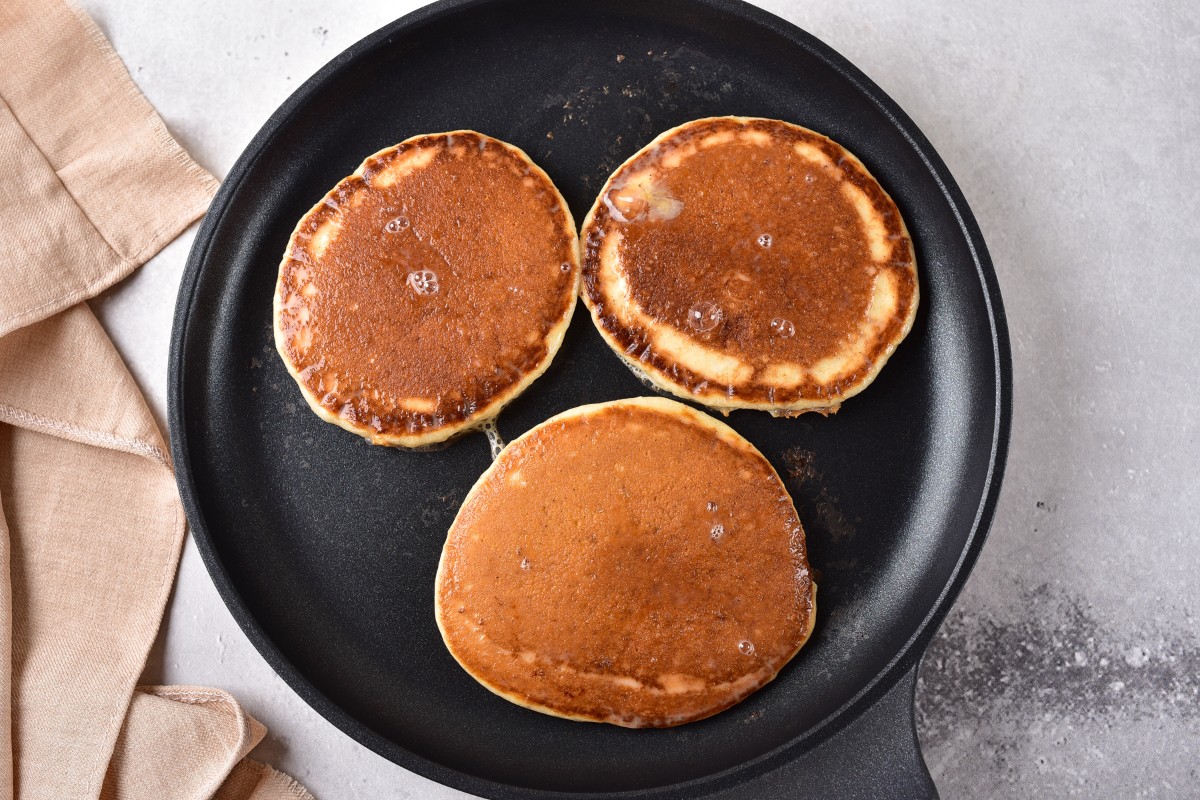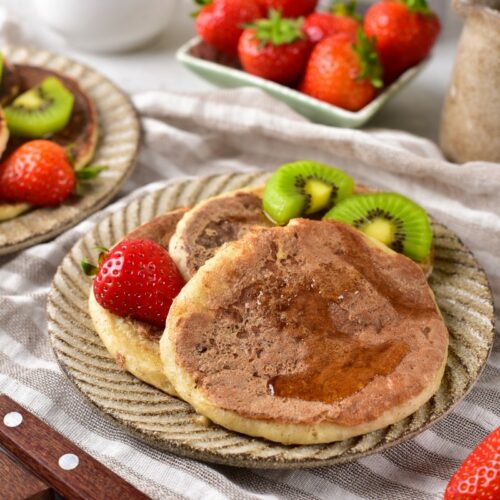 French Toast Pancakes
French toast pancakes are the perfect blend of two breakfast classics. They have the fluffy texture of pancakes with the rich flavor of French toast. The best part is that they're so easy to make! Serve with your favorite toppings, and enjoy!
Ingredients
1 ½

cup

wheat flour

3

tbsp

sugar

1

tsp

ground cinnamon

1

tsp

baking powder

½

tsp

baking soda

2

pinches

salt

1

cup

buttermilk

½

cup

milk

1

pc

egg

2

tbsp

coconut oil

1

tsp

vanilla extract
Instructions
Mix egg, buttermilk, vanilla extract and melted coconut oil in a bowl.

In another bowl, pour sifted flour, soda, baking powder, salt and half of the sugar. Stir with a whisk.

Combine dry and wet ingredients, stir with a whisk.

Fry pancakes by pouring a small amount of dough into the frying pan. Two minutes on each side is enough.

Make dipping sauce - mix milk, half sugar and cinnamon in a bowl. Pour the pancakes and put them on a hot frying pan.

Fry a minute on each side and put the pancakes on a plate. Serve with sweet sauce, berries and fruits.
Nutrition
Calories:
303
kcal
Carbohydrates:
48.8
g
Protein:
7.2
g
Fat:
8.8
g
Here are a few other recipes you might enjoy!
Yuliia is a food photographer and chef based in the UK. She likes to cook interesting dishes and take great pictures.