When you combine brunch and dessert, you never have to compromise. It's the best of both worlds! That's why you're going to love this list of brunch dessert ideas.
Each and every one of these ideas include a recipe that is sure to blow your mind. Regardless if you're brunching to celebrate a special occasion, or brunch is a lifestyle to you, all of these recipes are worth checking out.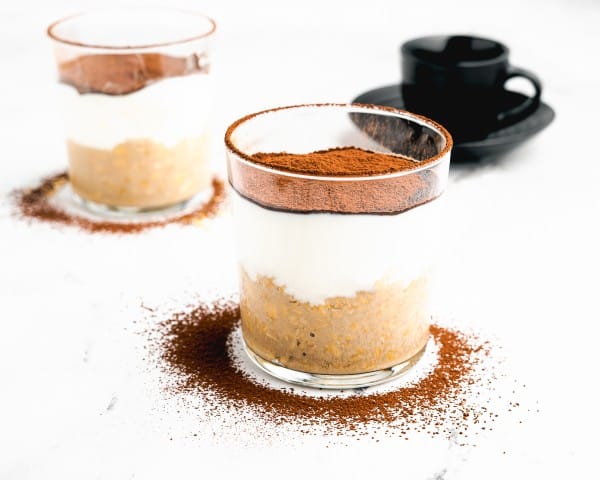 We're starting off strong with this tiramisu overnight oats recipe. If you've never had tiramisu before, it's basically the best dessert in the world. It's loaded with subtle sweet cream, espresso, and cacao. When you make this overnight oats recipe, you're going to forget your eating brunch and think you're in Italy!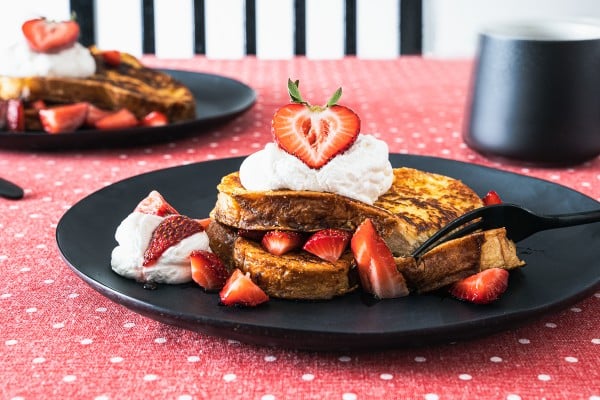 An already perfect childhood classic, made even better with homemade whip cream and delicately macerated strawberries. It's the brunch version of the classic strawberries and cream dessert that just screams summer! Make this french toast recipe once and your friends will request it time and time again.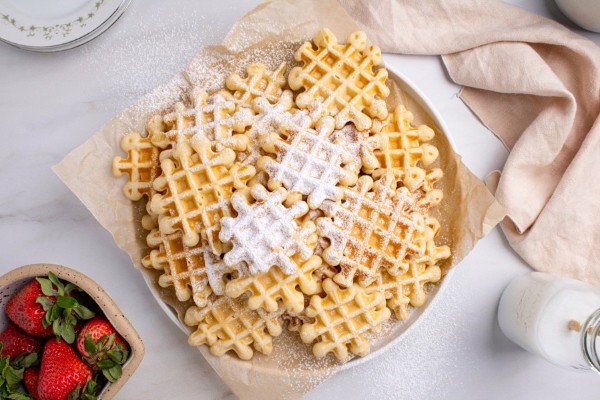 The addition of sweet rice flour in these mochi waffles makes for the perfect sweet, light and fluffy brunch treat that everyone at the table is sure to love! There's nothing challenging about this recipe, it's very simple. With the little twist of adding in the sweet rice flour, you can totally change up the game.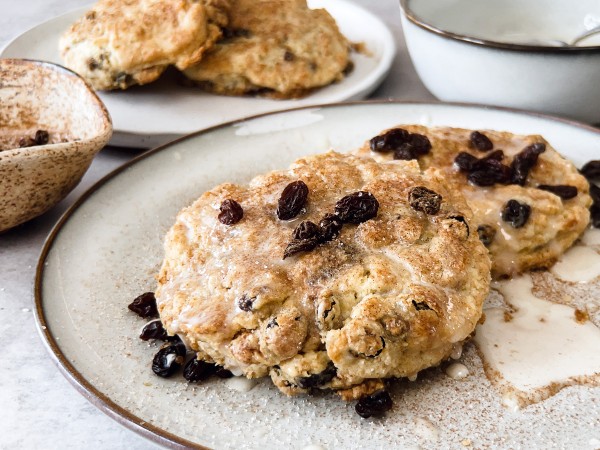 A perfect choice for your next brunch date. This recipe for cinnamon raisin biscuits combines buttery, crumbly biscuits with sweet raisins and a delicate sugar glaze. You're going to love pairing these biscuits with a warm cup of coffee in the morning – and you'll probably catch someone sneaking them out of the fridge in the evening!
This recipe is not only incredibly simple and quick to make, but you can enjoy these 3-ingredient peanut butter oatmeal balls all day long! They're the perfect brunch snack, with just enough sweetness from the dates to give you that little pick-me-up in the morning.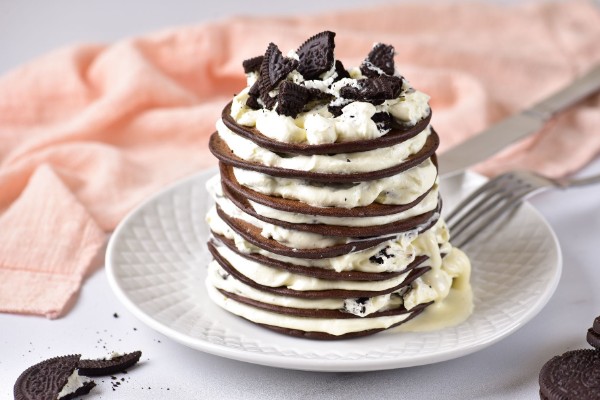 Fluffy, buttery pancakes loaded with chocolate and sweet cream oreo filling – now that's the best of both worlds! The best part about this oreo pancake recipe is how impressive you're going to look flipping these decadent pancakes at your next brunch shindig.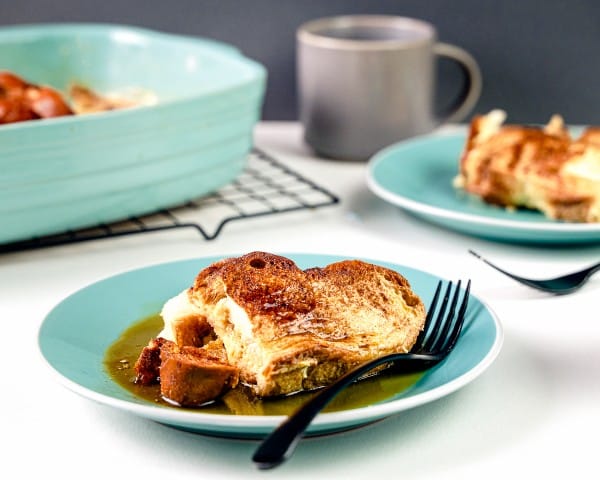 Do you love sweet cream soaked in bread and topped with maple syrup? Custard french toast is essentially the brunch version of bread pudding, making it the perfect choice when you can't decide between serving brunch or skipping ahead and having dessert.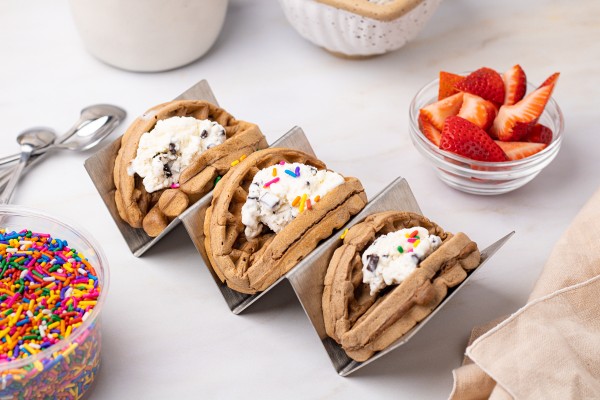 Now this might just be the best example of brunch and dessert rolled into one. These thick, fluffy chocolate waffles are loaded with ice cream, berries, and sprinkles. Kids will absolutely love making their own waffle tacos – and adults will too! This fun recipe is really quite easy, you just make the waffles, fold 'em up, and add toppings to your heart's content.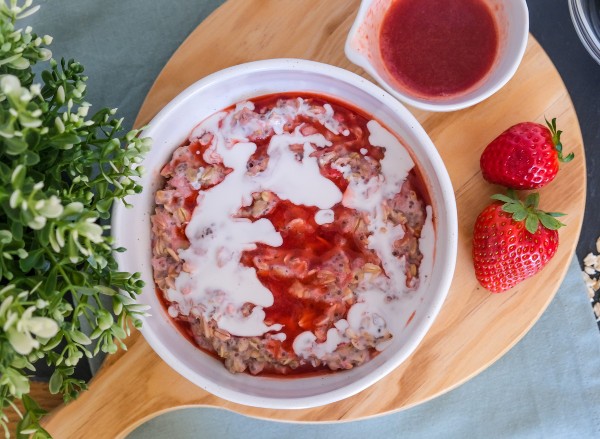 There's something so wholesome about strawberries and cream. It's the kind of dessert you serve on a hot summer morning or when you're curled up on the couch watching a movie. It's light, sweet and refreshing. This recipe for strawberries and cream oatmeal is all that, with hearty oats designed to keep you full and energized all day long.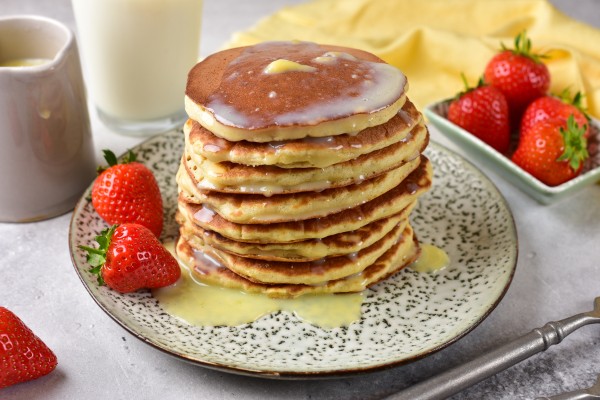 This perfect dessert can easily – almost too easily – be turned into the most unique pancake recipe you'll ever find. Tres leches refers to a light sponge cake made with three types of milk: condensed milk, evaporated milk, and heavy cream. This recipe combines perfectly fluffy pancakes with this dessert cream sauce soaked right in!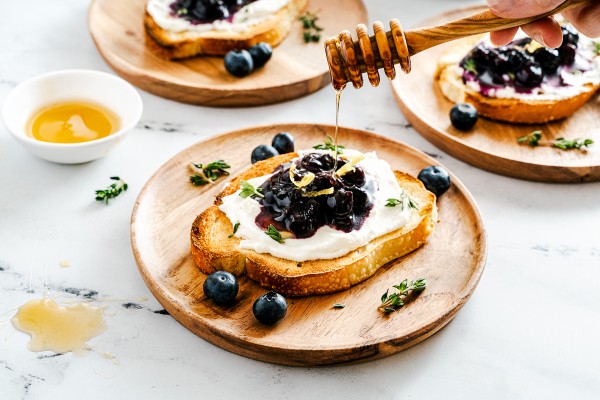 Now, if you're the kind of guy or gal that prefers cheese instead of sweets for dessert, then this is the brunch recipe for you. This recipe features a tangy, creamy, decadent blend of ricotta and goat cheese, finished off with lemon zest and paired with blueberry compote and a drizzle of honey.
This perfect pairing goes on top of crusty toast and is sure to be the most elevated brunch dessert idea on your next brunch menu!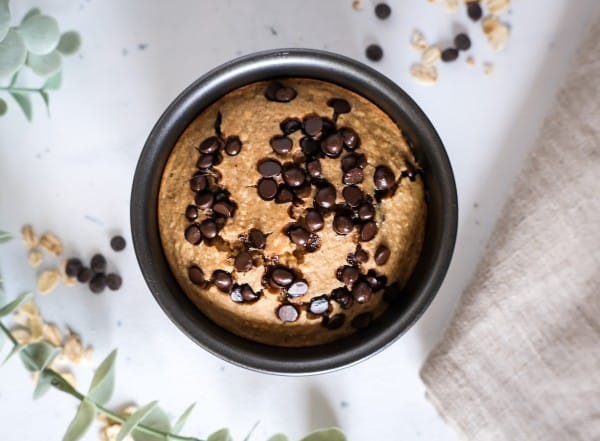 Chocolate chips are perhaps the most versatile ingredient for both brunch and dessert. This recipe provides the same comfort of a soft chocolate chip cookie with the hearty satisfaction of a warm bowl of oatmeal. No need to compromise here—you can have them both!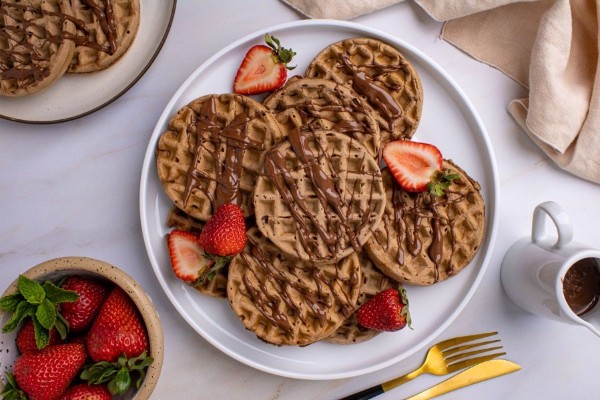 A malted milkshake is a nostalgic treat, and the caramelly sweet and nutty flavor can now be baked right into your favorite brunch sweet—waffles! Once you make these malted waffles, you may never want to make normal waffles again.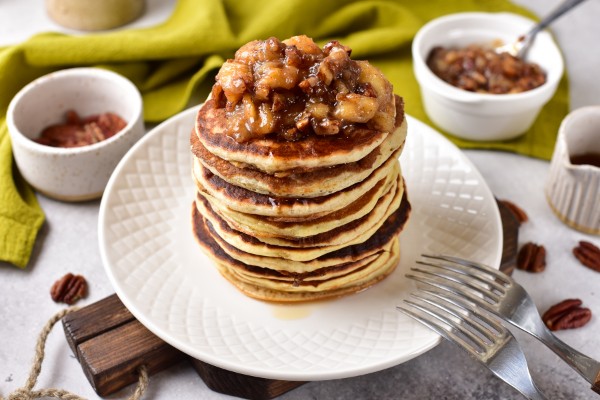 What a great example of yet another perfect dessert that can be transformed into brunch! This recipe for banana foster pancakes explains how to create the perfect sweet and nutty caramel to pour overtop fresh, buttery pancakes. Heck, you can even make extra caramel and pour it over your ice cream tonight!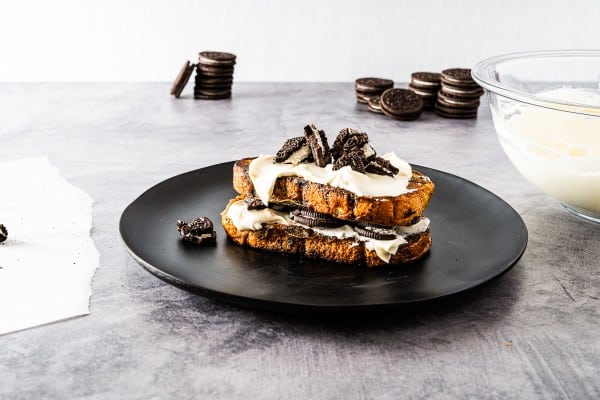 I know we've already given you the oreo example, but hear us out… Not everyone likes pancakes. You may not agree with that, but it's true. That's why you need to try this recipe for oreo french toast. It's thick-cut slices of bread coated in an oreo batter and cooked to golden brown perfection, and yet another example of the best of all worlds!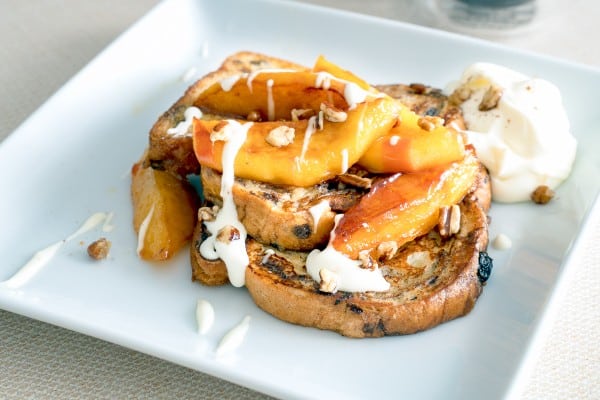 This is an elevated take on a kid's classic french toast. This recipe for perfectly spiced cinnamon raisin french toast is made even better with the addition of lightly stewed apples. What's a more brunch combination than cinnamon, raisin, and sweet apples? Don't forget the fresh whipped cream cheese!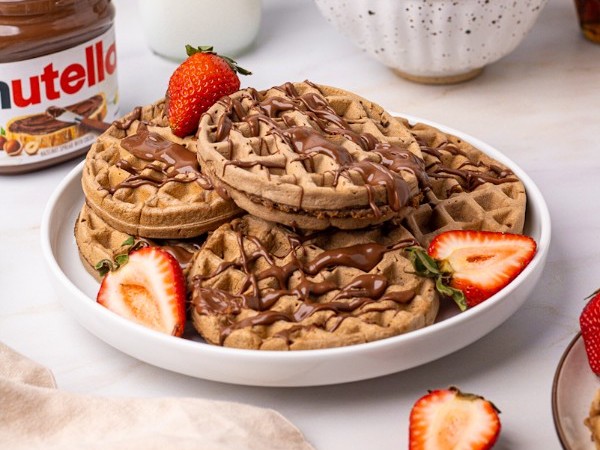 Nutella, the every-time-of-day-treat that works wonderfully well with brunch and dessert. This recipe for Nutella waffles features fluffy chocolate waffles with plenty of the good stuff drizzled on top, along with fresh sliced strawberries. A giant stack of these at your next brunch shindig is exactly what the doctor ordered!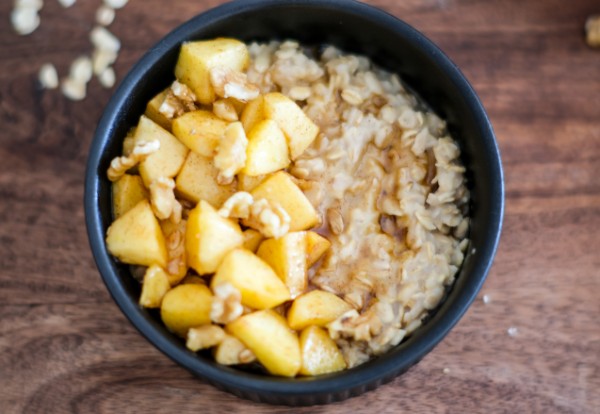 This recipe is perfect if you like a brunch dessert that's not overly sweet. This recipe for brown sugar cinnamon oatmeal is great because you can control how much brown sugar you put in the dish. It's easy to make a big helping of this dish for brunch and let guests stir in their own brown sugar if they want.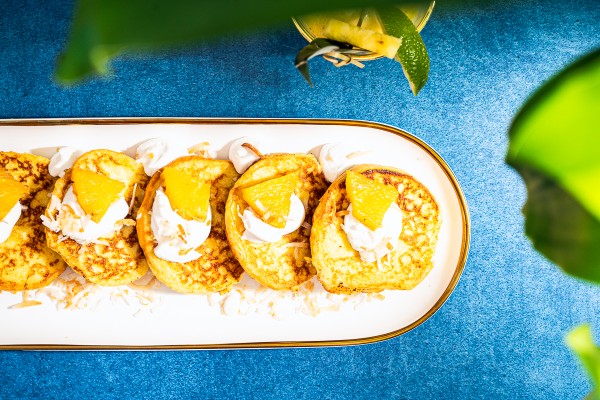 A great choice for those adult brunch parties where mimosas are flowing and alcohol-infused treats are on the menu! This french toast recipe features rum and brown sugar-soaked french toast topped with glazed pineapples.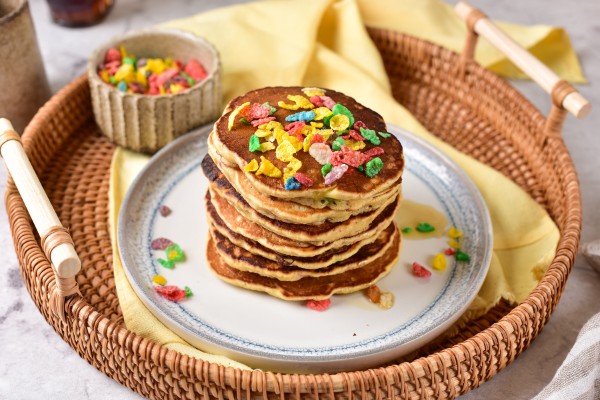 What an obvious choice for your next brunch! Colorful and nostalgic Fruity Pebbles cereal is baked right into the batter of these light and buttery pancakes. Whether you're hosting a brunch party for kids or you just want to feel young again, these pancakes are sure to put a smile on everyone's face!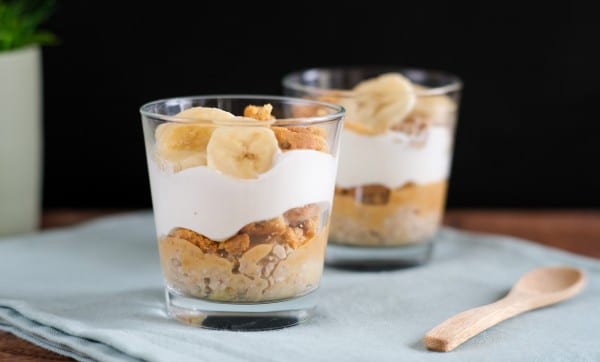 A perfect brunch version of a light and sweet dessert, bananas and cream make the perfect combination in this oatmeal recipe. Fresh bananas are cooked right in with the oats, along with condensed milk (or vegan milk), making for a creamy and flavorful oatmeal.
This is all topped off with digestive cookies and sliced bananas for the perfect lightly sweet treat that works wonderfully for brunch.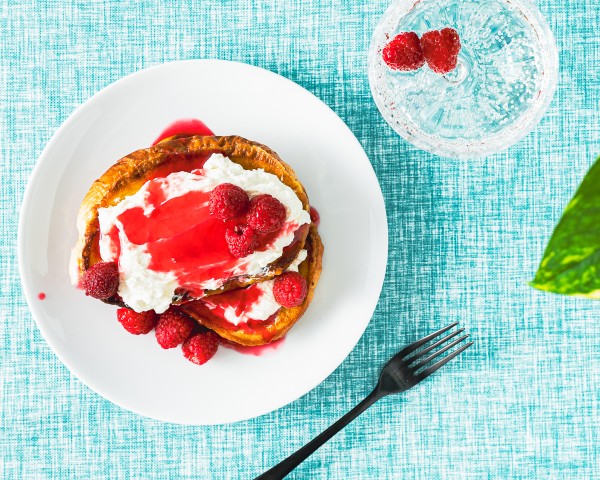 This recipe is perfect for your next elevated brunch party. Mascarpone, a fluffy Italian cream cheese, is whipped together with heavy cream for a luxurious and creamy spread. This goes on perfectly toasted brioche and is topped with a bright and tart raspberry syrup.
If you make this recipe, do yourself a favor and make extra mascarpone whip. Just try not to grab a spoonful every time you pass the fridge!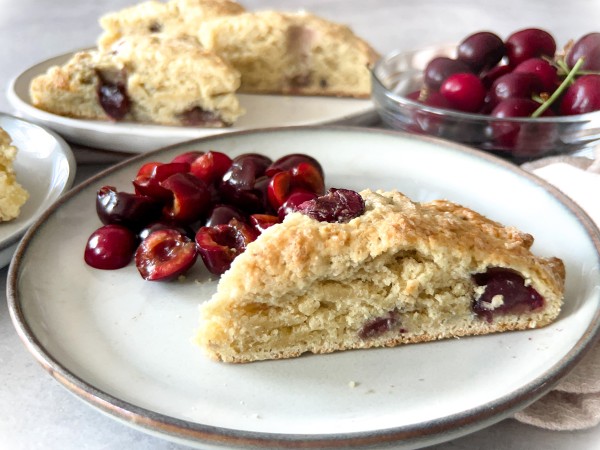 Cherry scones just scream summertime. They're the perfect pastry to pair with a warm cup of coffee, or perhaps a tea party. This recipe makes scones easy, and its subtle sweetness makes it the perfect brunch dessert for those of you who prefer your sweets on the lighter side. Add a drizzle of honey or maple syrup to make it a little sweeter, if you prefer.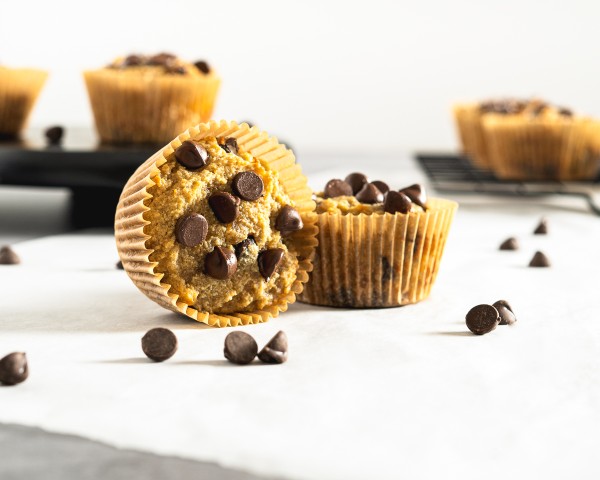 These almond flour banana muffins are perfect for your next gluten free brunch date. Just walk in with a tray of these and people will eat them up so quickly, they won't even know they're gluten free.
These muffins are light and fluffy, with sweet bananas and chocolate chips that make them the perfect sweet brunch treat.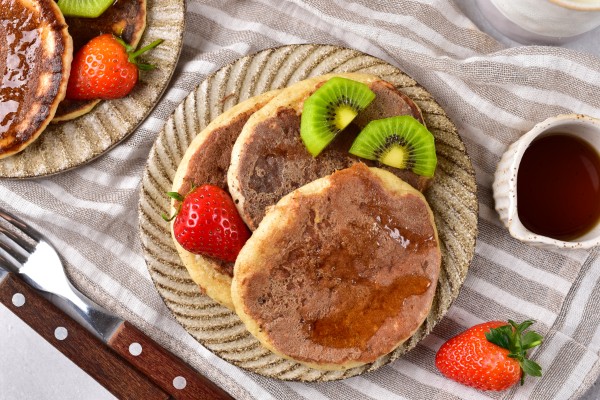 Now, talk about the best of both worlds. You don't have to settle for french toast or pancakes—you can enjoy both at once. This double-cook method creates a nice golden brown crust on the outside, with a soft and fluffy inside.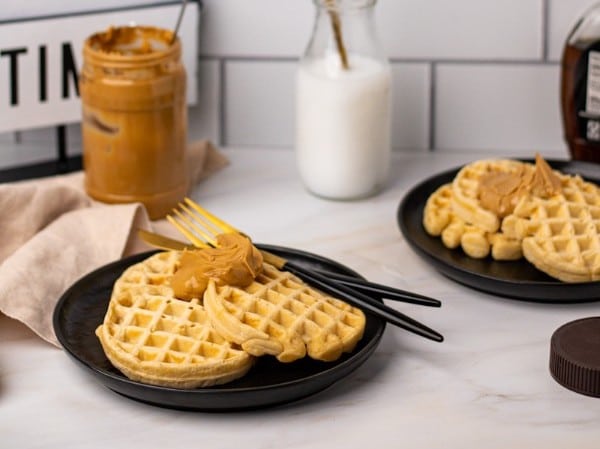 Peanut butter is seriously one of the best food staples. It's loaded with nutty flavor, it's filling, and it's loaded with protein. It's no wonder that peanut butter just happens to work really well in this waffle recipe.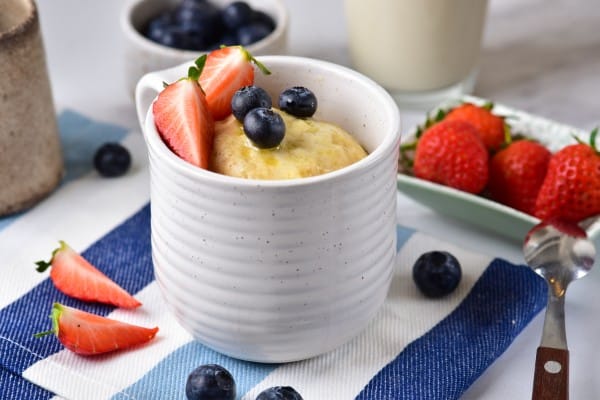 This is the perfect treat for your brunch-on-the-go days. Just make the batter in your favorite coffee cup and heat it in the microwave. Add your favorite toppings and be on with your day!
Kids and adults will love making these mug pancakes. They're easy and quick, and don't require a ton of equipment. They are the perfect solution to a no-mess, no-fuss brunch, with a sweet twist!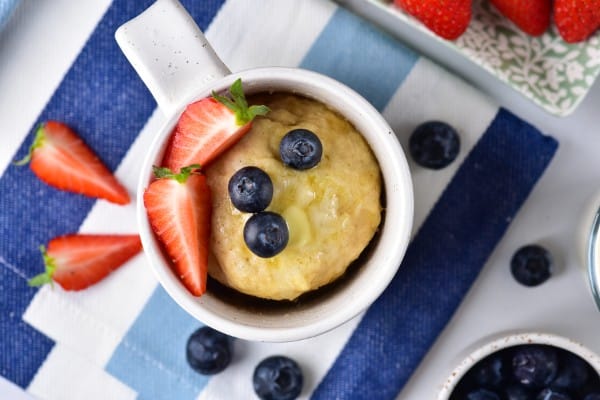 When you're hosting your next brunch party, don't skimp on the sweet stuff. Serving up dessert for brunch is the best of both worlds!
All of these recipes are perfect sweet treats that are sure to get your morning started off right. For more easy recipes, check out our constantly growing list. Each one is simple, creative, and will make you look like a brunch professional!
Olivia has been in love with all things food and libations for nearly a decade. When she's not cooking up new recipes, she enjoys bikepacking, wine tasting, crocheting, and traveling in her camper van up and down the Pacific Northwest.