This waffle sandwich blends avocado toast with savory waffles for a delicious meal you'll want to make over and over again. Ripe avocado, salty feta, spinach, and a fried egg are sandwiched between two feta cheese waffles.
With every bite, the waffles' crispy crunchy exteriors give way to fluffy interiors. Soft and running fillings from the avocado and egg, bright flavors from the lime… it is a sophisticated dish that you'll be surprised you made in your home.
The big surprise with this dish is the feta inside of the waffles. Where the cheese contacts the griddle, it creates a crispy, salty and unexpected burst of flavor.
There are a lot of flavors and textures in this savory dish, so keep things sweet and bright with your drinks. Lemonade or a mint or hibiscus tea would be nice complementary flavors.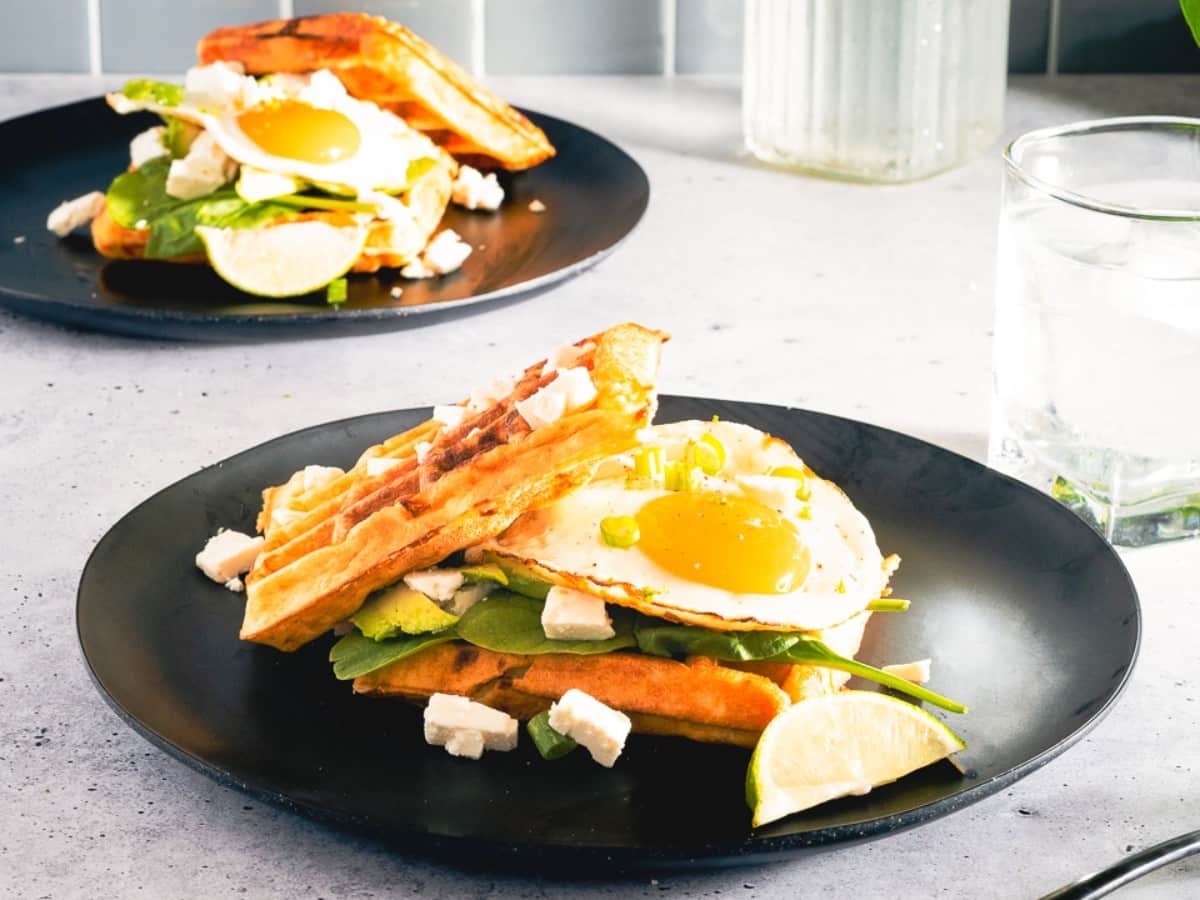 What You Need to Make a Waffle Sandwich
This dish has a fairly long ingredient list, but you probably already have many of them, like eggs, flour, yogurt, butter, salt, and pepper.
You'll want to make sure you also have ripe avocados, spinach, scallions, feta, and lime. If your avocados are still firm when you buy them, put them in a paper bag with a banana or apple for a few days to help speed along the ripening process. Underripe avocados are hard and flavorless, so I don't recommend using them!
Also, when choosing a feta cheese, the key ingredient in this dish, choose a feta that you enjoy eating. I recommend a cow's milk feta because the flavor is often milder but still tangy.
Do not use crumbled cheese—use feta in brine. Feta crumbles are coated with anticoagulants to keep the crumbles from clumping but change the flavor and texture of the cheese, which is something we do not want here.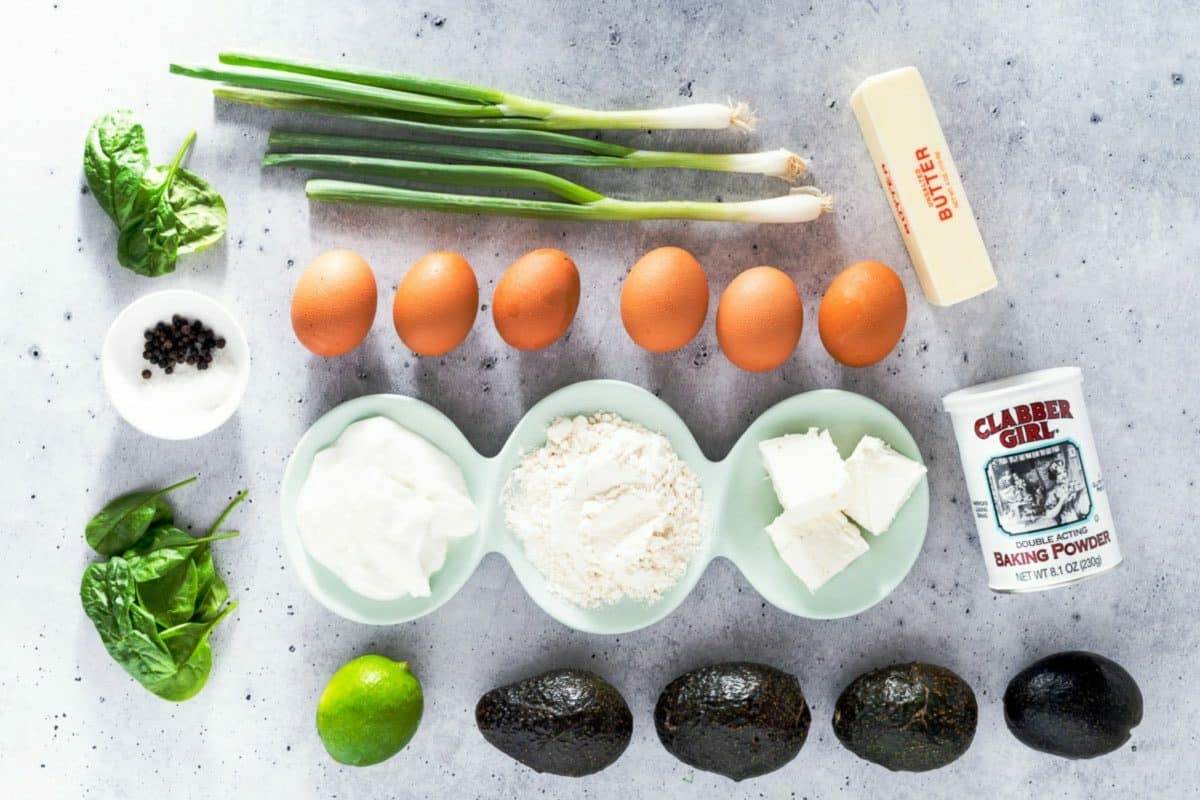 Ingredients:
Large eggs, separated
All-purpose flour
Butter, unsalted, melted
Feta cheese
Low fat or whole milk Greek yogurt
Baking soda
Table salt
Cracked pepper
Ripe avocados
Scallions
Spinach
Lime
Tools:
To make this dish, you need a waffle iron, a frying pan, an electric mixer or stand mixer, a whisk, a spatula, a grater or micro-planer, and a few bowls.
Don't worry too much about the shape of your waffle iron. Waffles that are squares or circles will both be delicious! You'll also need a chef's knife, cutting board, and grater or micro-planer to create your toppings.
How To Make a Waffle Sandwich
There is only one tricky step in this recipe that absolutely cannot be skipped. You must, must whip your egg whites separately. This is what gives your waffles a lovely crisp exterior and soft interior.
It's easiest to separate cold eggs, so do this right after you take the eggs out of the fridge. Whipping egg whites to soft peaks is easier when they are at room temperature, so allow the whites to warm as you prepare your other ingredients.
Directions:
Separate your eggs: In two bowls, separate the egg whites and egg yolks. Set aside the egg whites to warm up to room temperature.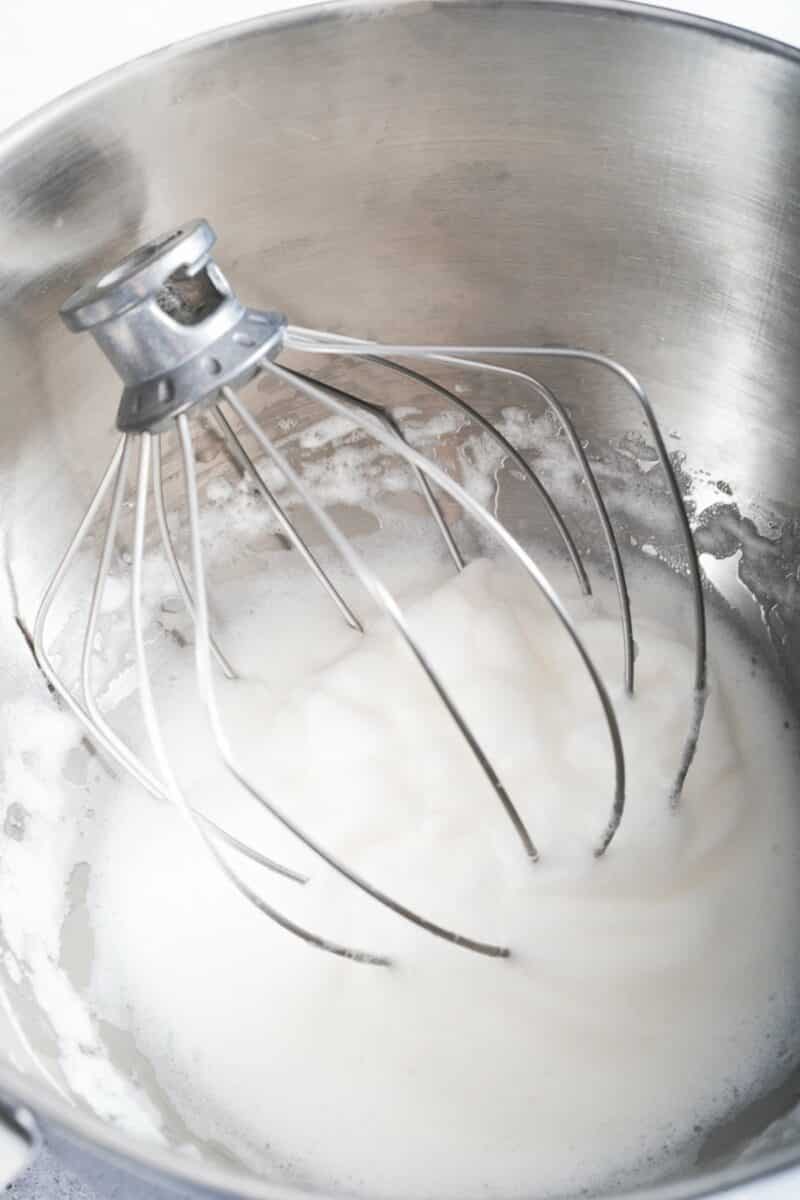 Make the waffle batter: In a bowl, mash together the feta cheese and yogurt until mostly smooth. Whisk in the egg yolks until combined. Set aside.
In a separate bowl, whisk together flour, baking soda, salt, and pepper. Set aside.
Place your egg whites in the bowl of a stand mixer or in a stainless steel bowl with an electric mixer and beat until soft peaks form, 4-5 minutes.
Add the dry ingredients to the egg yolk mixture and stir to combine, but don't over-mix. Then, in several additions, fold in the whipped egg whites. Be gentle as you fold them. You don't want to deflate the egg whites.
I recommend using three additions. The first egg white addition will lighten your batter, making it easier to incorporate the second and third round of egg whites without everything deflating. This batter will be thick.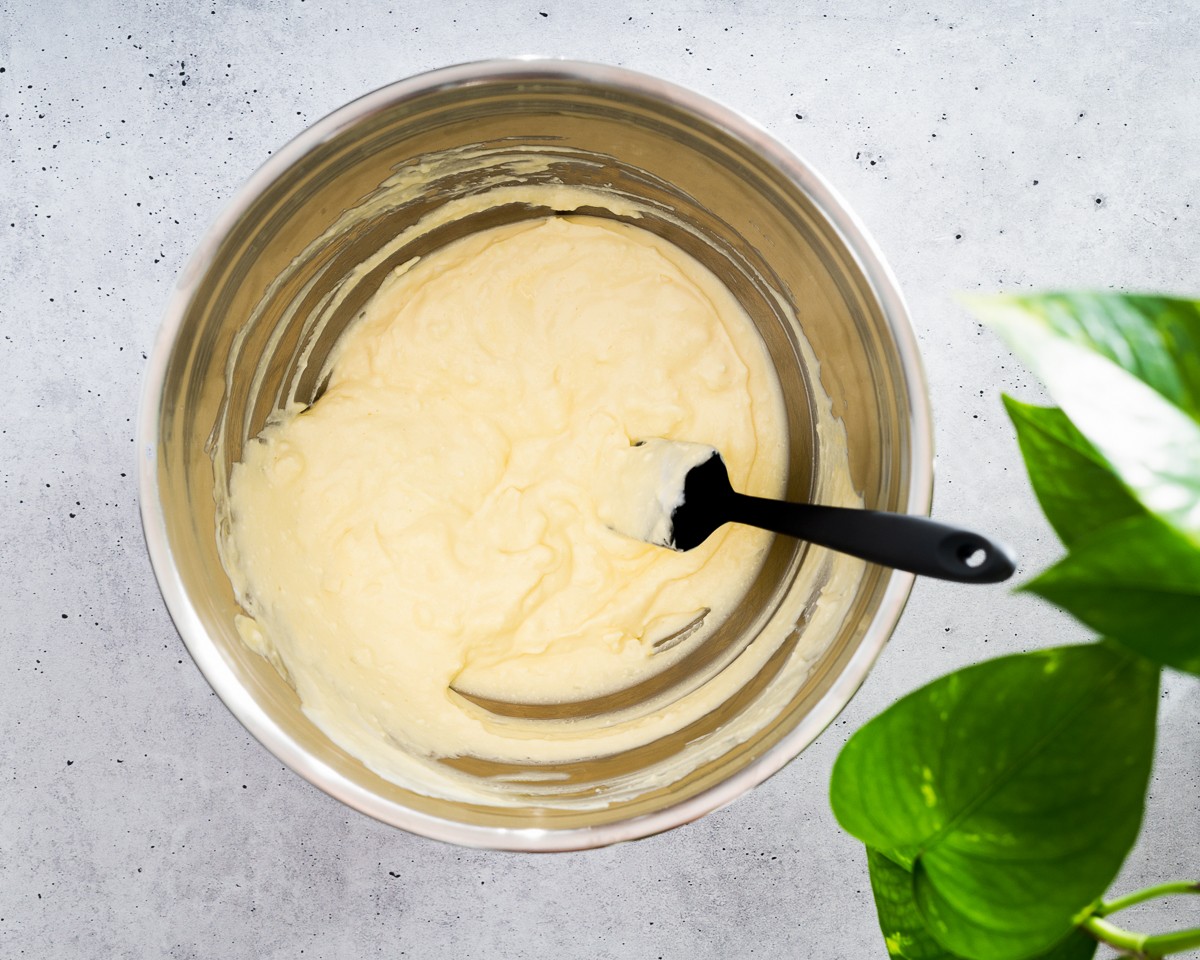 Make the waffles: Heat your waffle iron. Make sure the iron is hot and greased by spraying with cooking spray or by brushing with melted butter. I find cooking spray is easier because it evenly coats all the nooks and crannies in your waffle iron.
Wait for the iron to get very hot and then scoop heaps of batter onto the iron and close the lid. Wait until your waffle iron signals that the waffles are done before opening (usually there is a light indicator), but this should take a few minutes.
Repeat with the rest of the batter. You can put the waffles on a lined baking sheet in an oven heated to 200ºF if you want to keep the waffles warm while you make the other batches.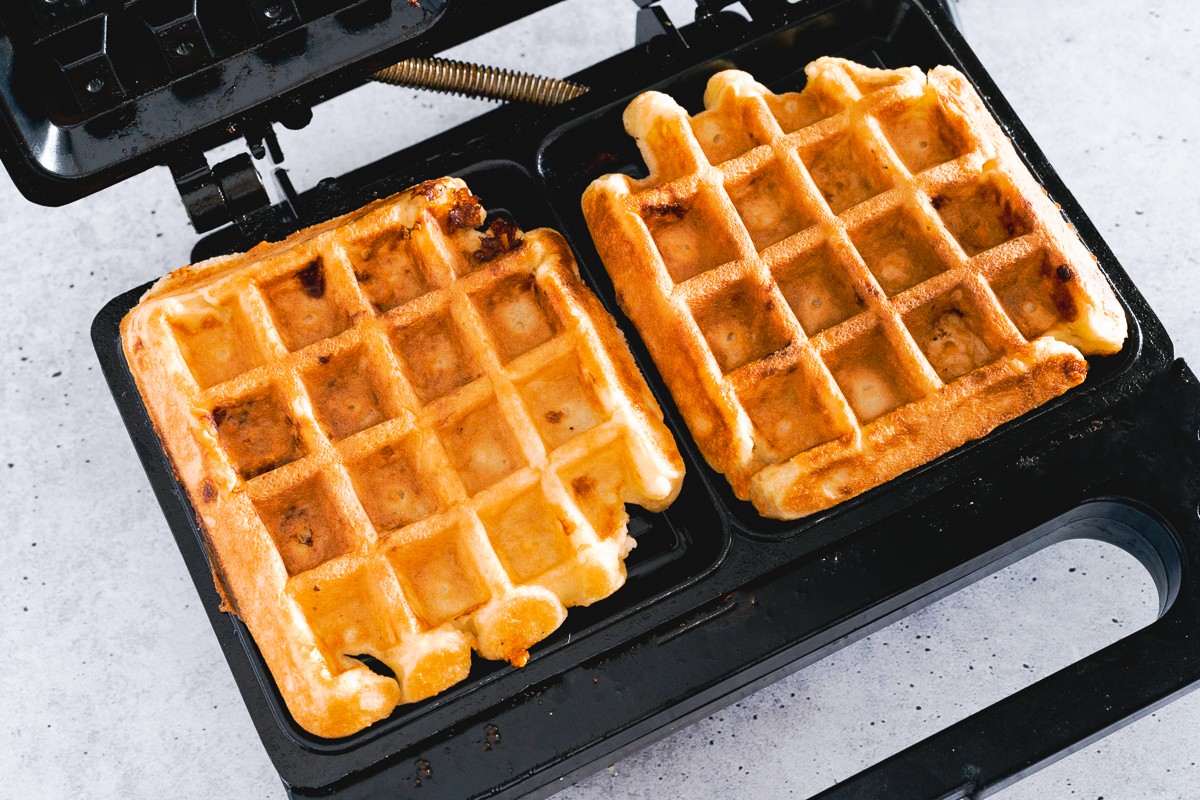 Make the fried eggs: Heat 1 tablespoon of butter in a skillet. Once the butter has melted, crack an egg in the pan, being careful not to crack the yolk. Season with cracked pepper and salt.
Cook on medium heat for 3-4 minutes until the whites have set but the yolk is still runny. Depending on the size of your pan, you should be able to do a few eggs at a time.
Repeat until all of your eggs are cooked. You can do this while your waffles are cooking.
Make your toppings: Wash and dry 1 cup of spinach. Thinly slice the green stalks of two scallions. Open and slice two avocados, scooping out the flesh and spritzing them with lime juice.
Using a fine grater or micro-planer, zest one lime. Cut up the remaining feta into small cubes and set them aside. Set all of these toppings out together on your table to make it easier to assemble the sandwich.
Assemble the waffle sandwich: Plate one waffle. Add several leaves of spinach, then a layer of feta cheese, and slices from half an avocado. Season avocado with salt and pepper.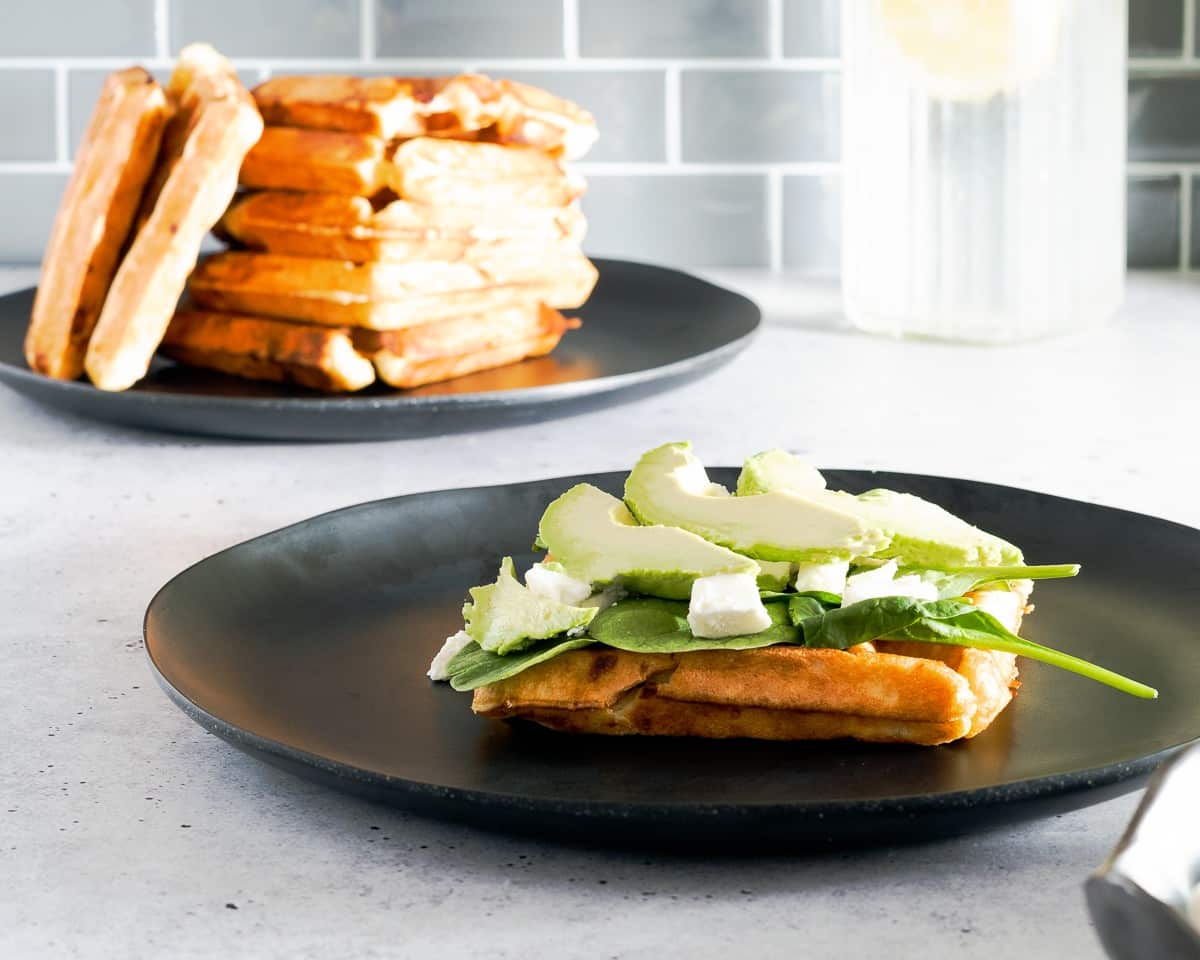 Add your fried egg on top of the avocado. Sprinkle with a few scallions, feta, and lime zest.
Add another waffle on top. Top with more scallions, feta, and lime zest. Finish with another spritz of lime juice on top and serve immediately.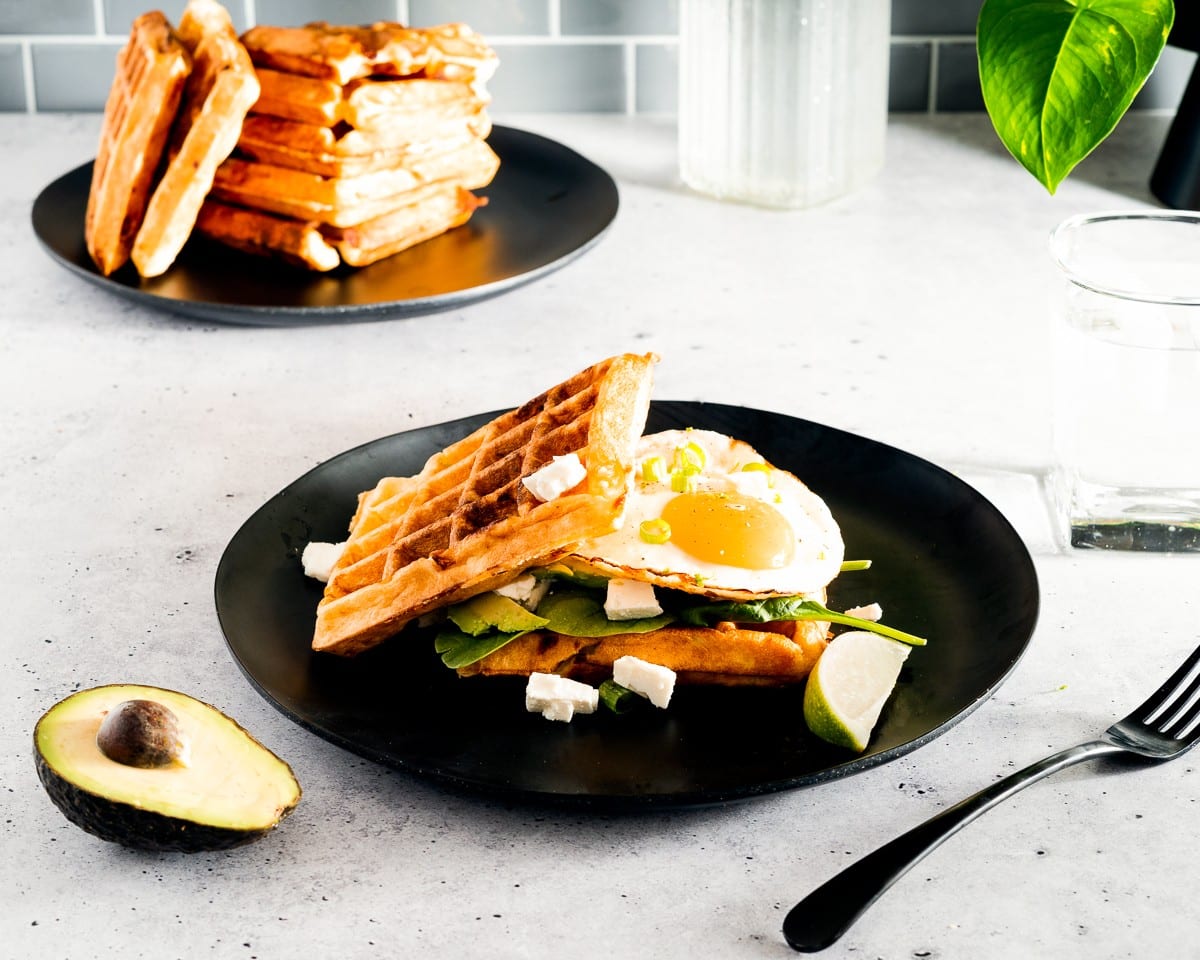 What other toppings can I use?
This is already a very rich dish, which is why I only use a spritz of lime on top. But if you want more of a creamy sauce, make a whipped feta cheese sauce using lime, yogurt, and feta and pour this on top. You can also make this dish spicier with hot sauce, red hot chili flakes, or anything you typically like to add to your eggs or your avocado toast.
Can I use frozen spinach?
I do not recommend using frozen spinach in this dish. Fresh spinach adds a nice crisp texture. Frozen, even after being thawed and cooked, is often too wet to be used here. If you don't have spinach, you can use another hearty green or omit it.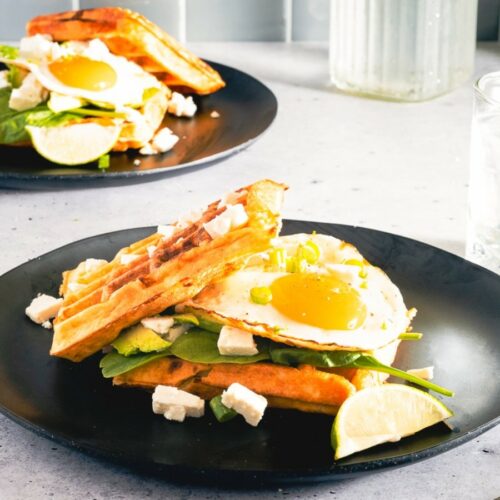 Waffle Sandwich
This waffle sandwich with feta, eggs, and avocado is a restaurant-quality dish you can easily make at home. Waffles are topped with spinach, feta cheese, a fried egg, and ripe avocado, and garnished with lime, scallions, and more feta, for a salty, tangy treat for your family and friends. Make this dish the next time you want a savory brunch that hits everyone's breakfast favorites—eggs, avocadoes, and waffles!
Ingredients
6

large eggs

1 ½

cups

all-purpose flour

6

tbsp

unsalted butter

8

oz

feta cheese

1 ¾

cups

low fat or whole milk plain Greek yogurt

1 ½

tsp

baking soda

½

tsp

table salt

plus more to taste

½

tsp

cracked pepper

plus more to taste

2

ripe avocados

2

scallions

1

lime

1

cup

spinach
Instructions
Separate the whites and yolks of 2 large eggs. Set the whites aside.

In a large bowl, mash together 4 oz of feta cheese, and 1¾ cup of Greek yogurt until smooth.

Whisk in 2 egg yolks and 5 tablespoons of melted butter until smooth in the feta-yogurt mixture. Set aside.

Whisk together 1 ½ cups of all-purpose flour, ½ teaspoon of table salt, 1½ teaspoons of baking soda, and ½ teaspoon of cracked pepper. Set aside.

Place the egg whites you set aside in the bottom of a stainless steel bowl. Using your stand mixer or hand mixer, whip egg whites until soft peaks form and hold their form, 4-5 minutes.

Fold the flour mixture into the egg yolk mixture being careful not to over-mix.

Gently fold the egg whites into the rest of the mixture in three additions, being careful not to deflate the mixture. The final mixture will be thick.

Heat and grease your waffle iron. When hot, add scoops of waffle batter to your waffle iron and cook until the waffle iron signals they are done, 4-5 minutes. Repeat with the rest of the batter.

Heat a skillet with 1 tablespoon of butter. Once hot, carefully crack eggs into skillet.

Season eggs with salt and pepper.

Fry eggs until whites have set but yolks remain runny, 4 minutes.

Chop green stalks of two scallions. Set aside.

Zest 1 lime and cut into wedges. Set aside.

Half and slice 2 avocados and spritz with lime juice for flavor and to prevent browning. Set aside.

Cube 4 oz of remaining feta. Set aside.

Wash and dry 1 cup of spinach.

Put one waffle on a plate. Add several spinach leaves, a few feta cubes, and slices from ½ an avocado.

Add a fried egg, and top with lime zest, a few scallions, and a few feta cubes.

Add another waffle, and top with a few more feta cubes, scallions, lime zest, and a spritz of lime juice.
Nutrition
Calories:
768
kcal
Carbohydrates:
53.68
g
Protein:
29.82
g
Fat:
49.11
g
Saturated Fat:
24.35
g
Fiber:
6.3
g
Sugar:
11.24
g
Here are a few other recipes you might enjoy!
Arielle is a food and drink photographer based in Washington, D.C. She was previously a social science researcher before she fell in love with photography.