Shake up your brunch routine with this simple yet super flavorful turkey avocado sandwich on whole grain bread. It's flavored with fresh thyme, smoky gouda, and a drizzle of honey.
This sandwich is simple to make, versatile, and comes together in minutes. It's perfect for a relaxing brunch picnic at a park.
This cold sandwich is so good you will keep coming back for seconds. It is perfect for hot summer days when you don't feel like turning on the oven. The fresh flavor of thyme mixed in with the honey and turkey match perfectly with the creamy texture of the avocado.
The recipe is simple and straightforward and does not need any special equipment. The secret to the simplicity of this sandwich is the dijon mustard spread and the smoky gouda cheese. They elevate the sandwich and give it extra flavor.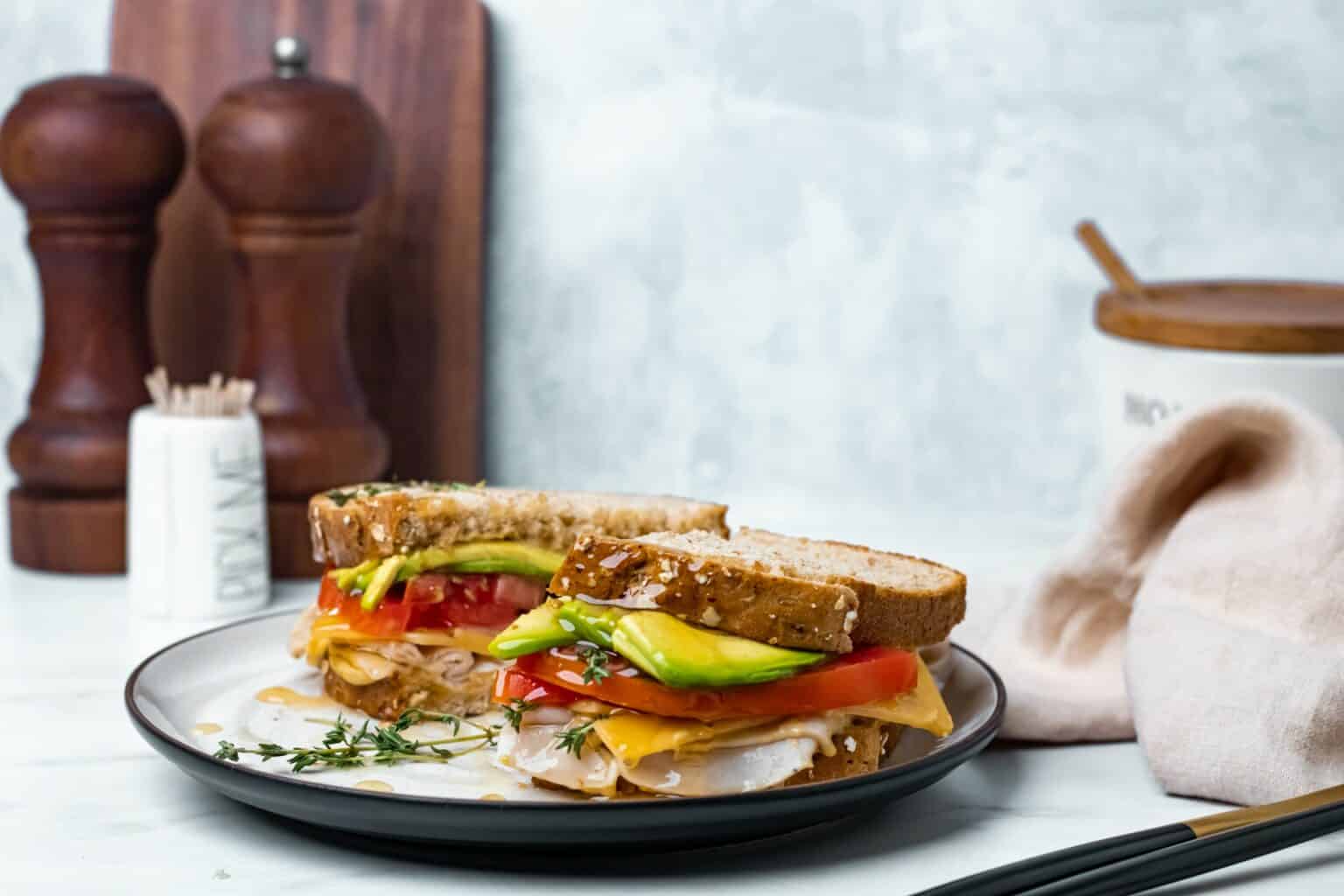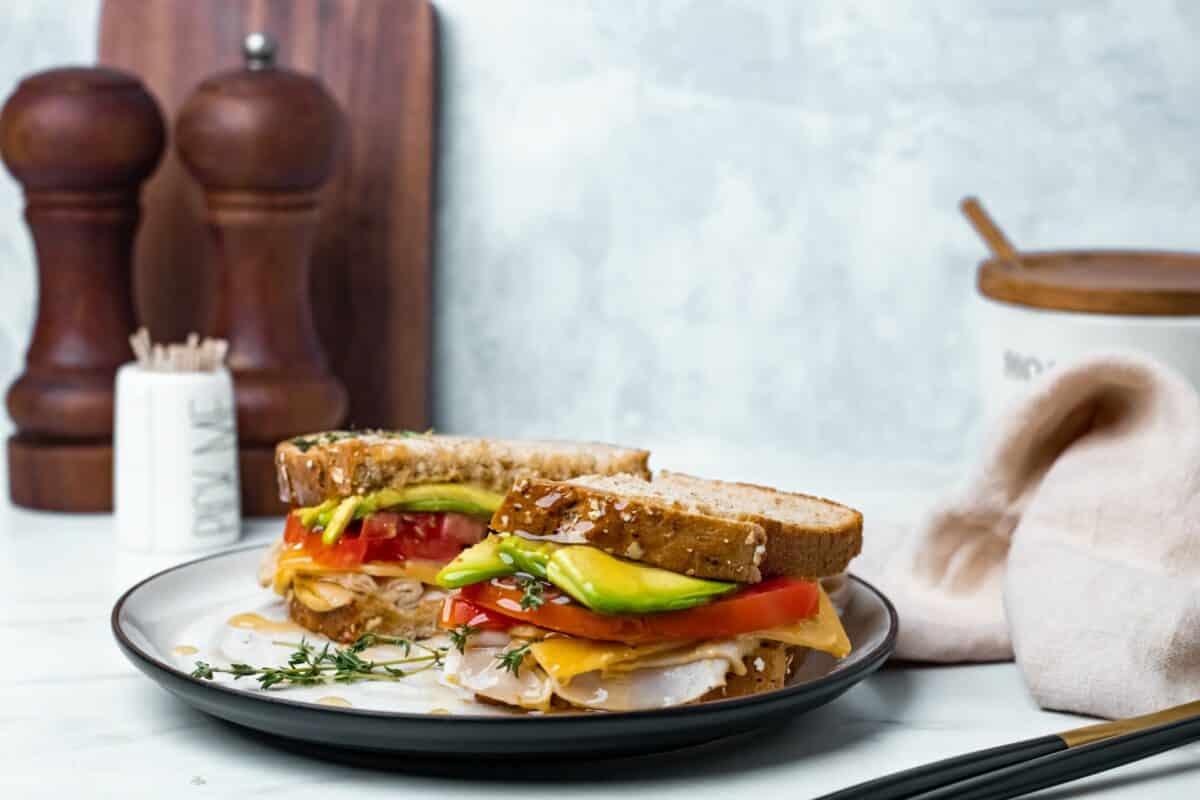 What You Need to Make This Turkey & Avocado Sandwich
There are not many ingredients needed for this sandwich. You probably have most of the ingredients already in your kitchen. Get creative and have fun with this sandwich—feel free to add your favorite toppings.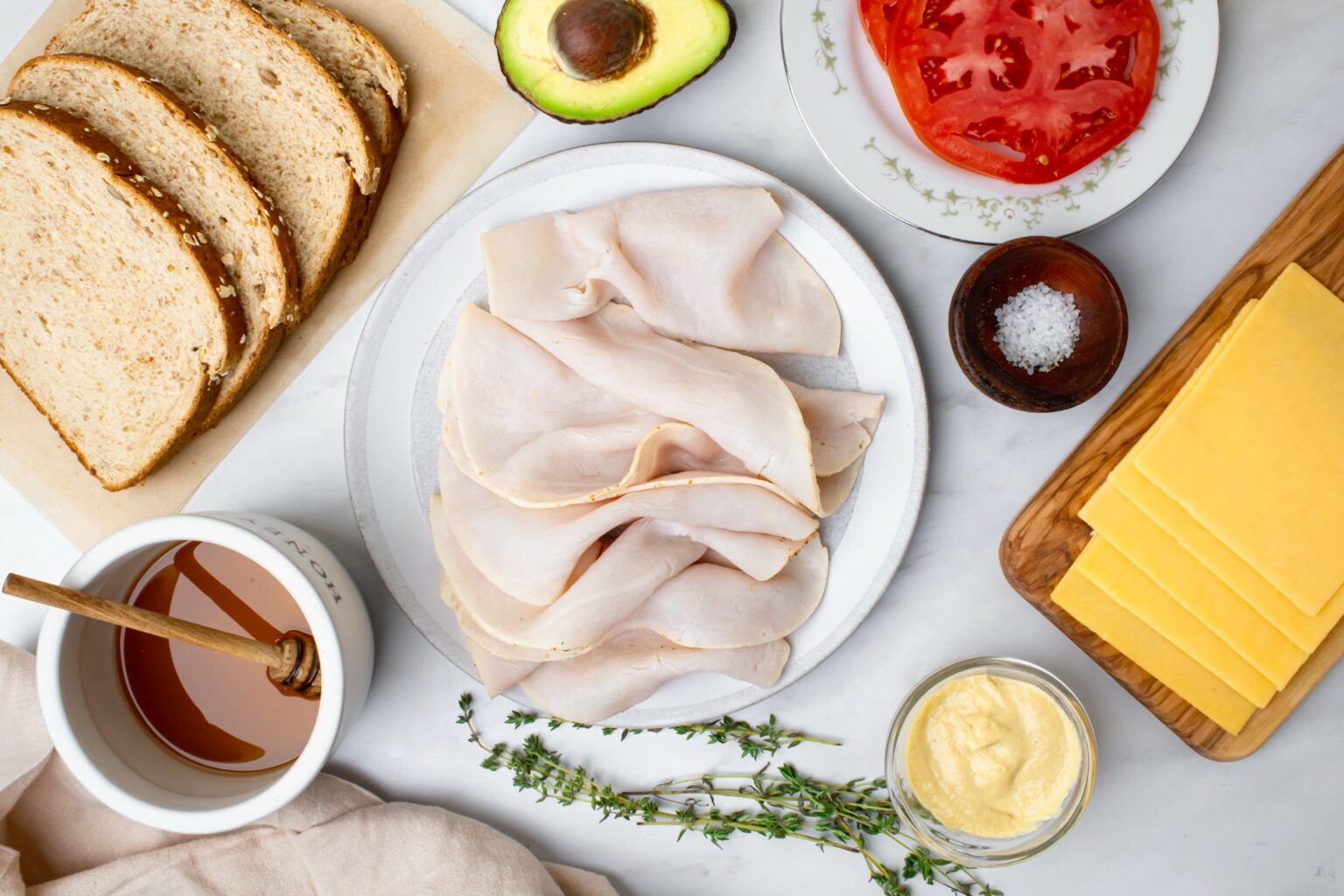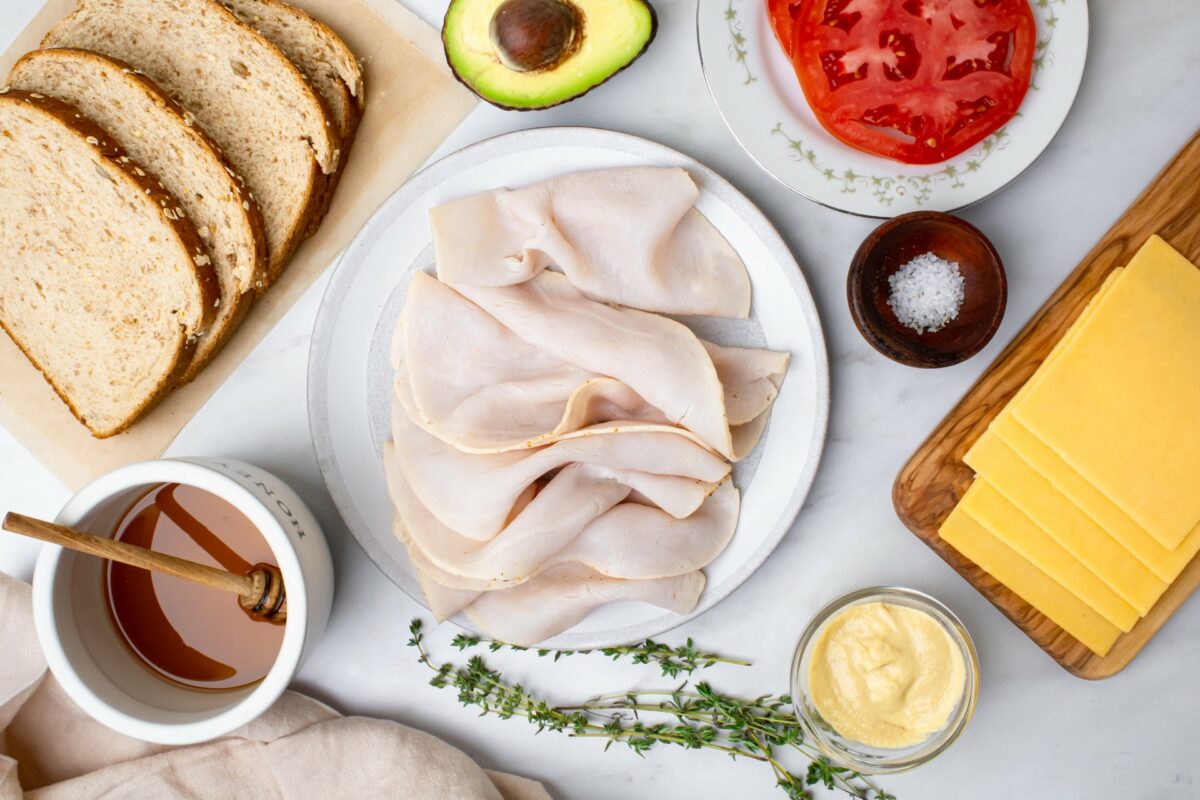 Ingredients:
Turkey Slices
Avocado
Gouda Cheese Slices
Heirloom Tomato Slices
Fresh Thyme
Honey
Dijon Mustard
Multigrain bread
If you are not a fan of dijon mustard, feel free to substitute it for your favorite sandwich spread. Regular mustard or whole grain will go great as well.
The gouda cheese can be substituted for cheddar or provolone slices.
How To Make a Turkey & Avocado Sandwich
Because there is no cooking involved, I suggest using the freshest and highest quality ingredients you can find. This way, even though it is a cold sandwich, the flavors will still be strong and mix well together.
Start by spreading the dijon mustard on two pieces of bread.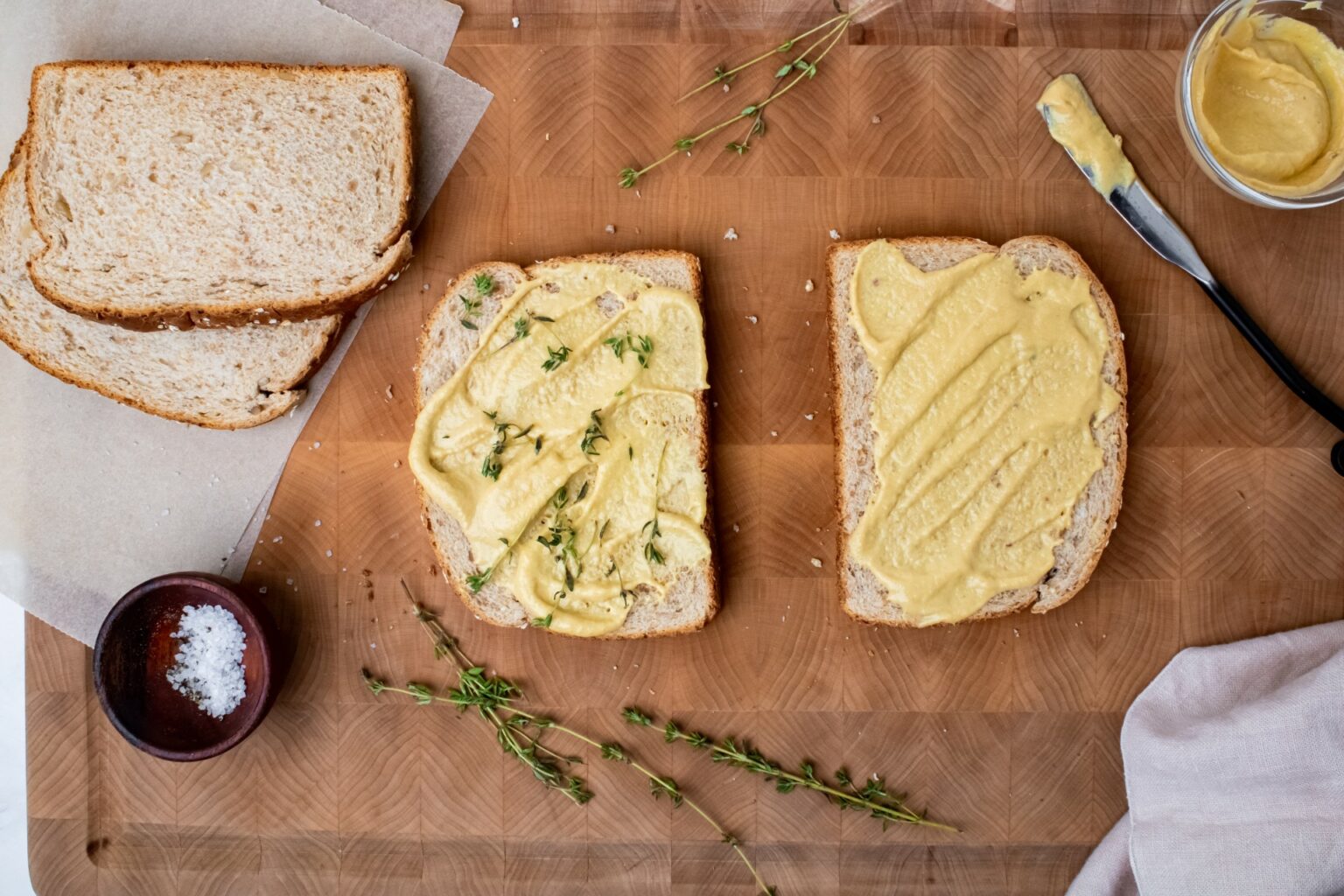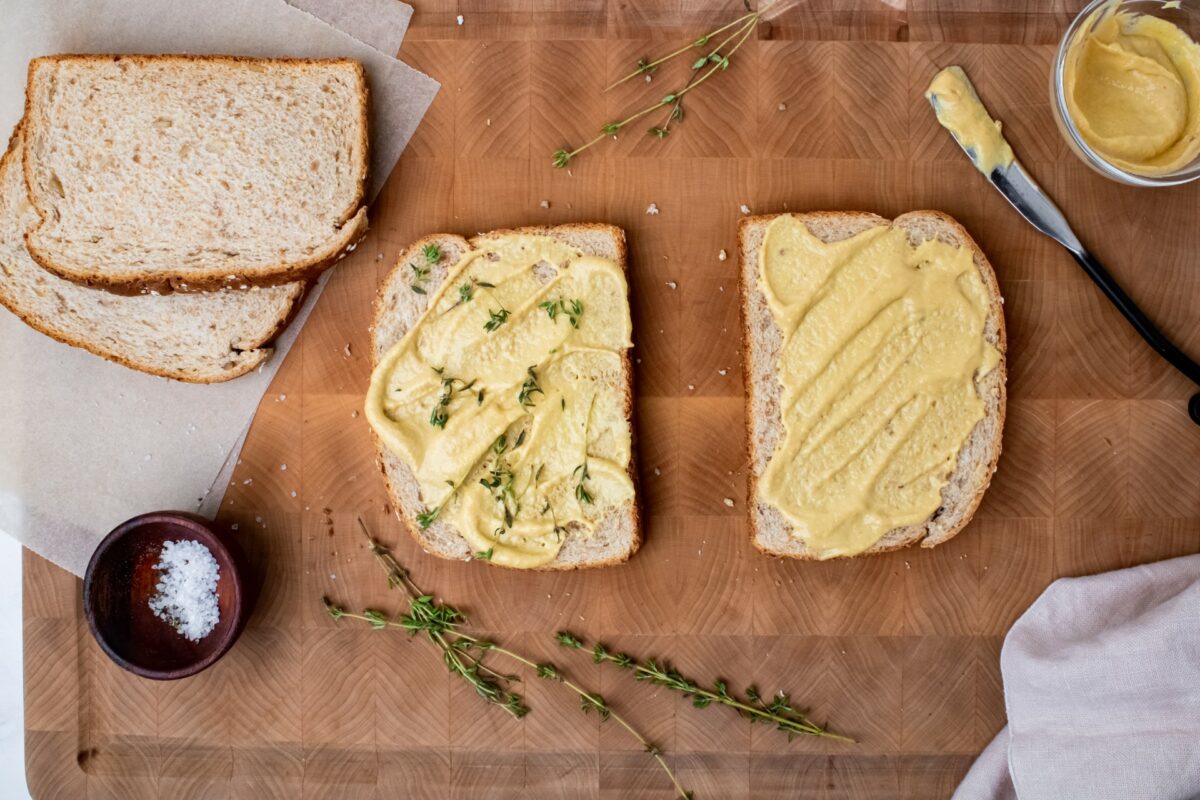 Line the top of the mustard with the turkey slices, gouda cheese, tomato, and thinly sliced avocado.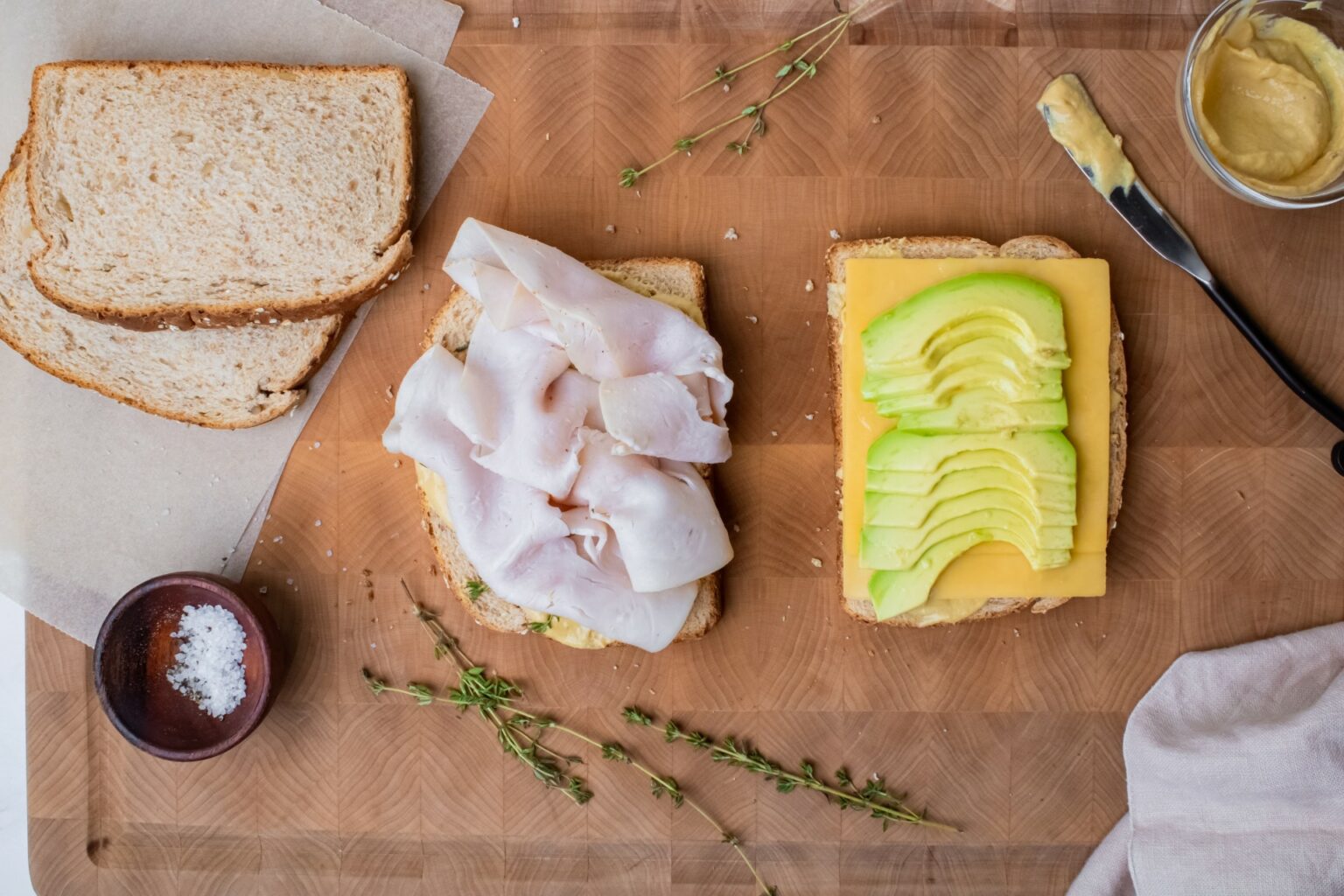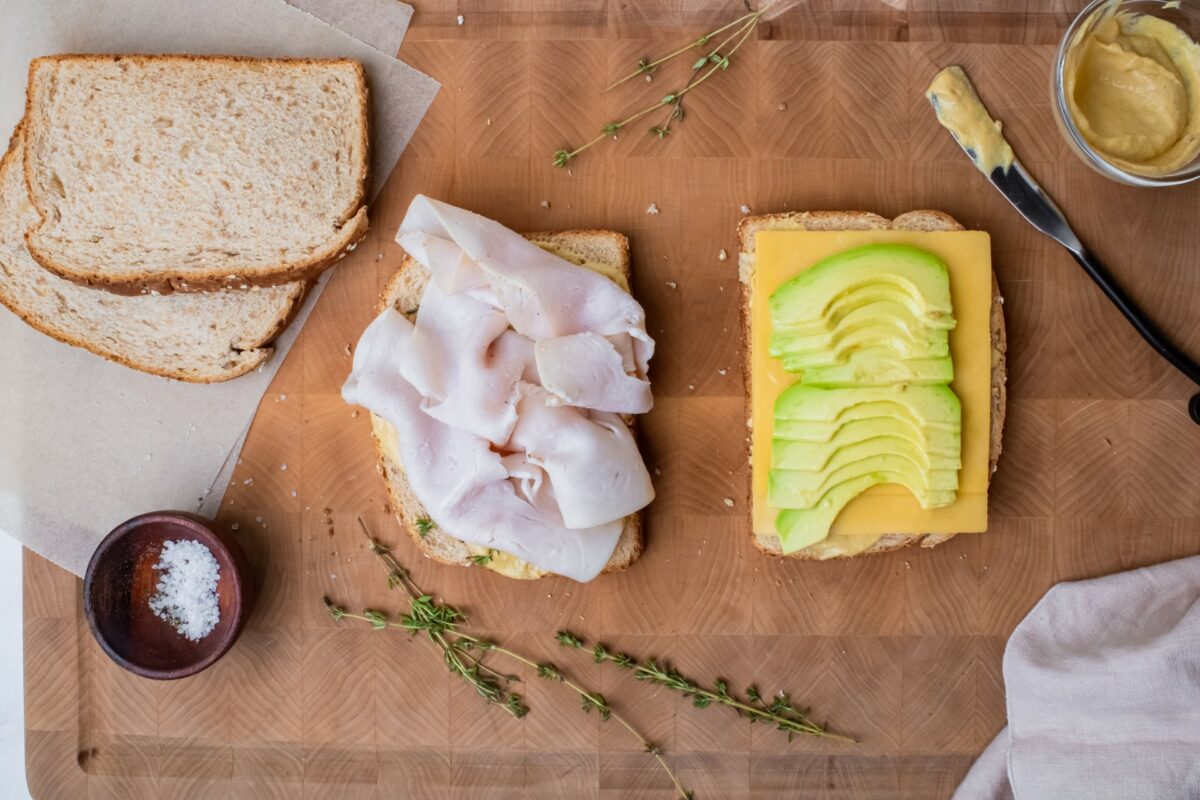 Top that with fresh thyme leaves and drizzle honey on top.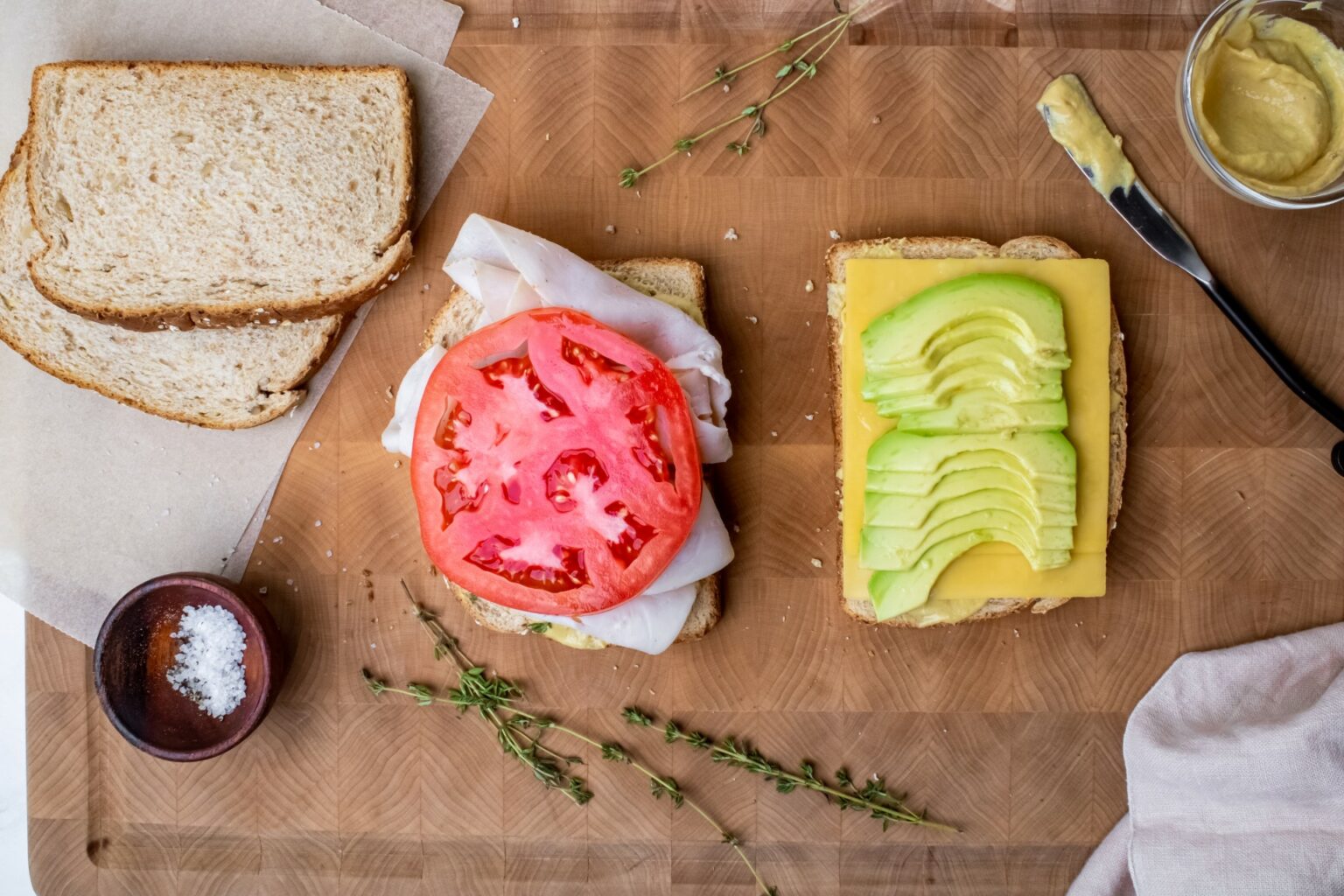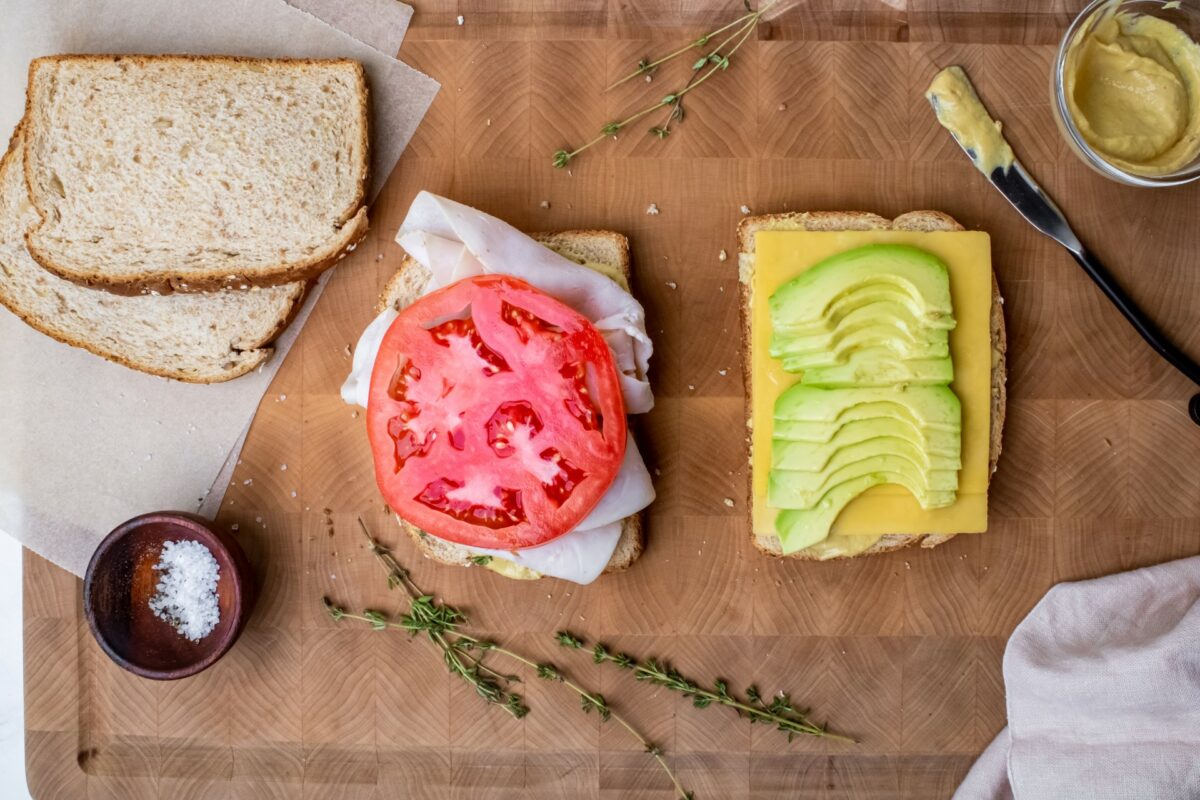 Put the remaining slice of bread on top of the sandwich and cut it down the middle or diagonally. Press the sandwich with the palm of your hand so it flattens out a little and stays in place.
The secret to a well-packed sandwich that fits perfectly in your mouth is the amount of ingredients on it. I would recommend focusing on the turkey slices and keeping the rest of the ingredients to a single thin layer.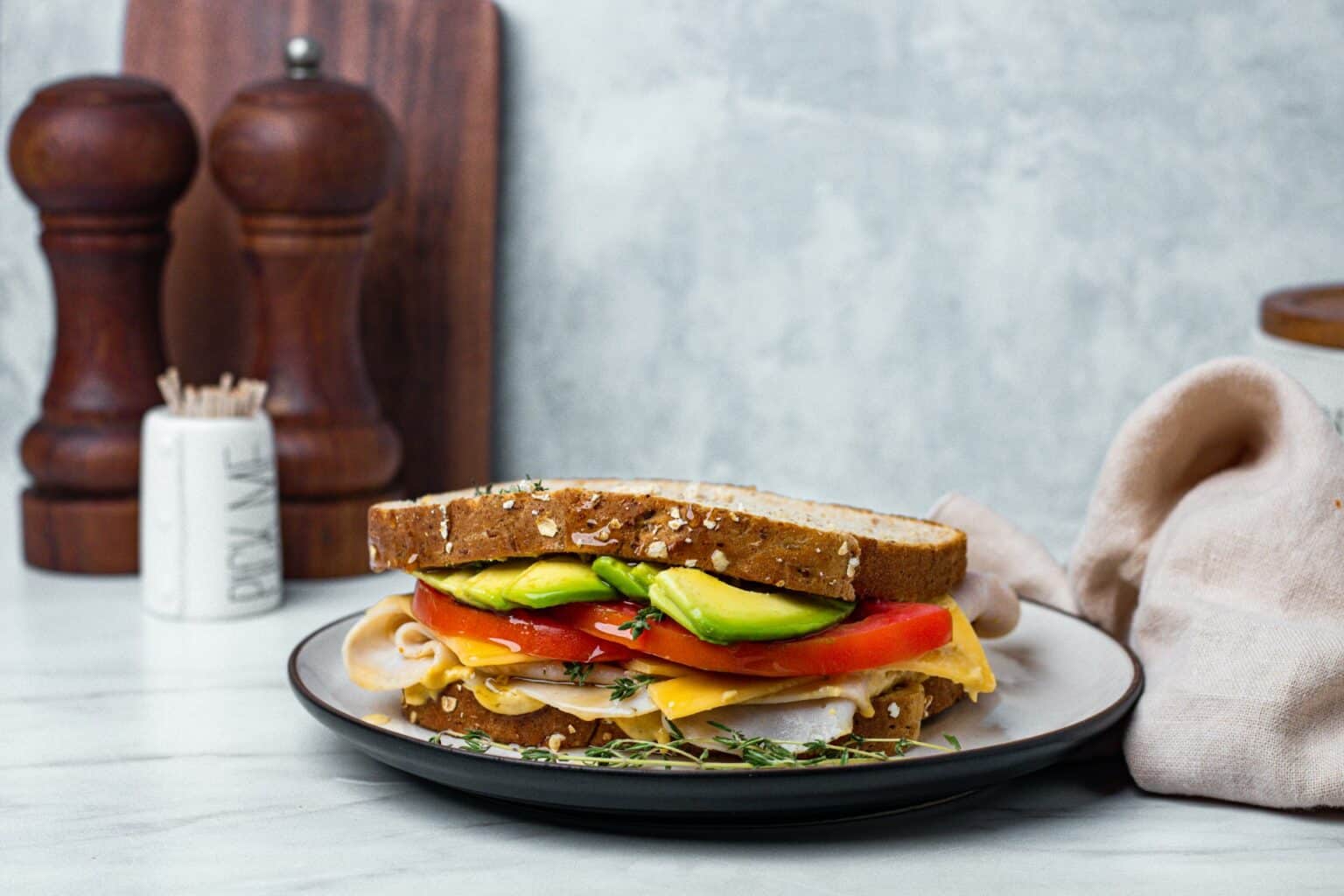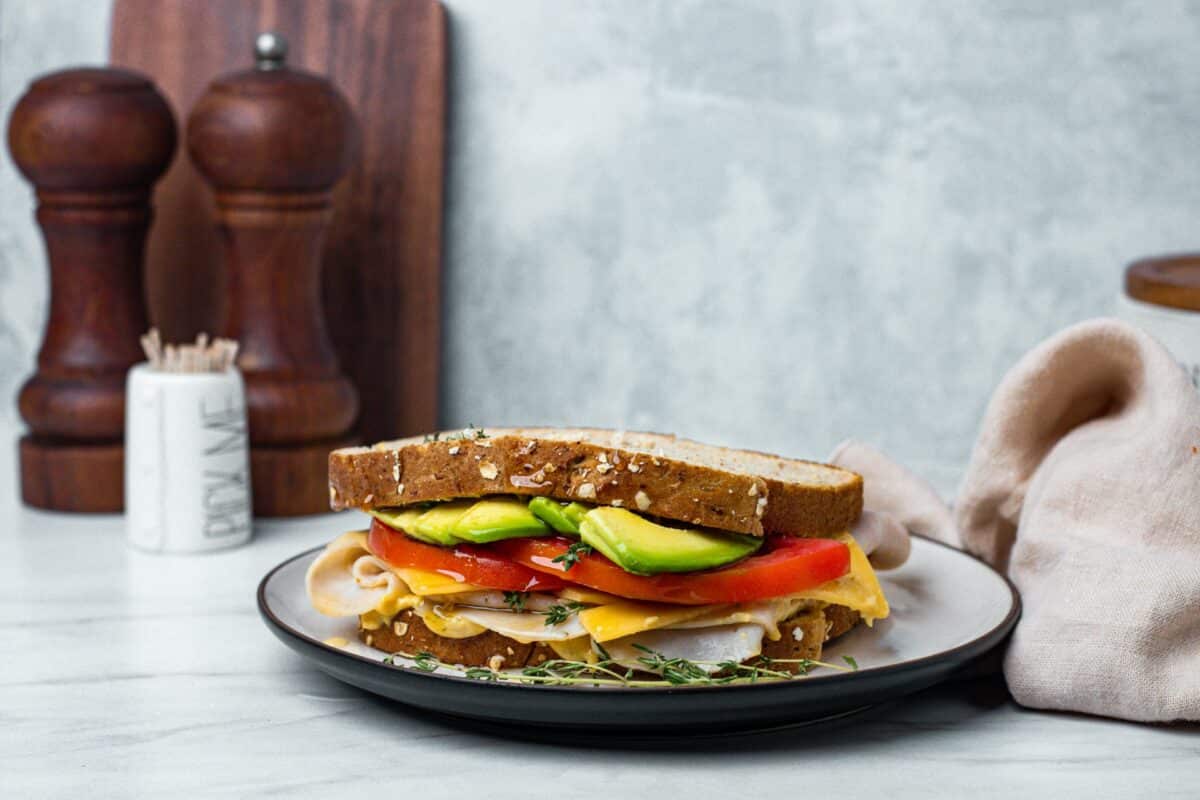 What are the best condiments for a turkey & avocado sandwich?
The flavors in this sandwich are very versatile, so mixing it with new things will only make it better. This sandwich is drizzled with honey and dijon mustard already, but feel free to add ketchup or hot sauce to switch it up a bit.
What goes good with this sandwich?
This sandwich is bold and can be enjoyed fully on its own, but if you want some extra food or even more flavor, pair it with a soup bowl, fruit cup, or a side of grilled vegetables.
How do I prevent the sandwich from getting soggy?
To avoid getting a soggy sandwich, I recommend putting lettuce between the sandwich and the bread. This way no juices or sauces mingle with the bread, which protects it from getting soggy. If you are making the sandwich ahead of time, make sure to spread the dijon mustard just before serving or on the lettuce leaves. This will prevent the bread from getting soggy.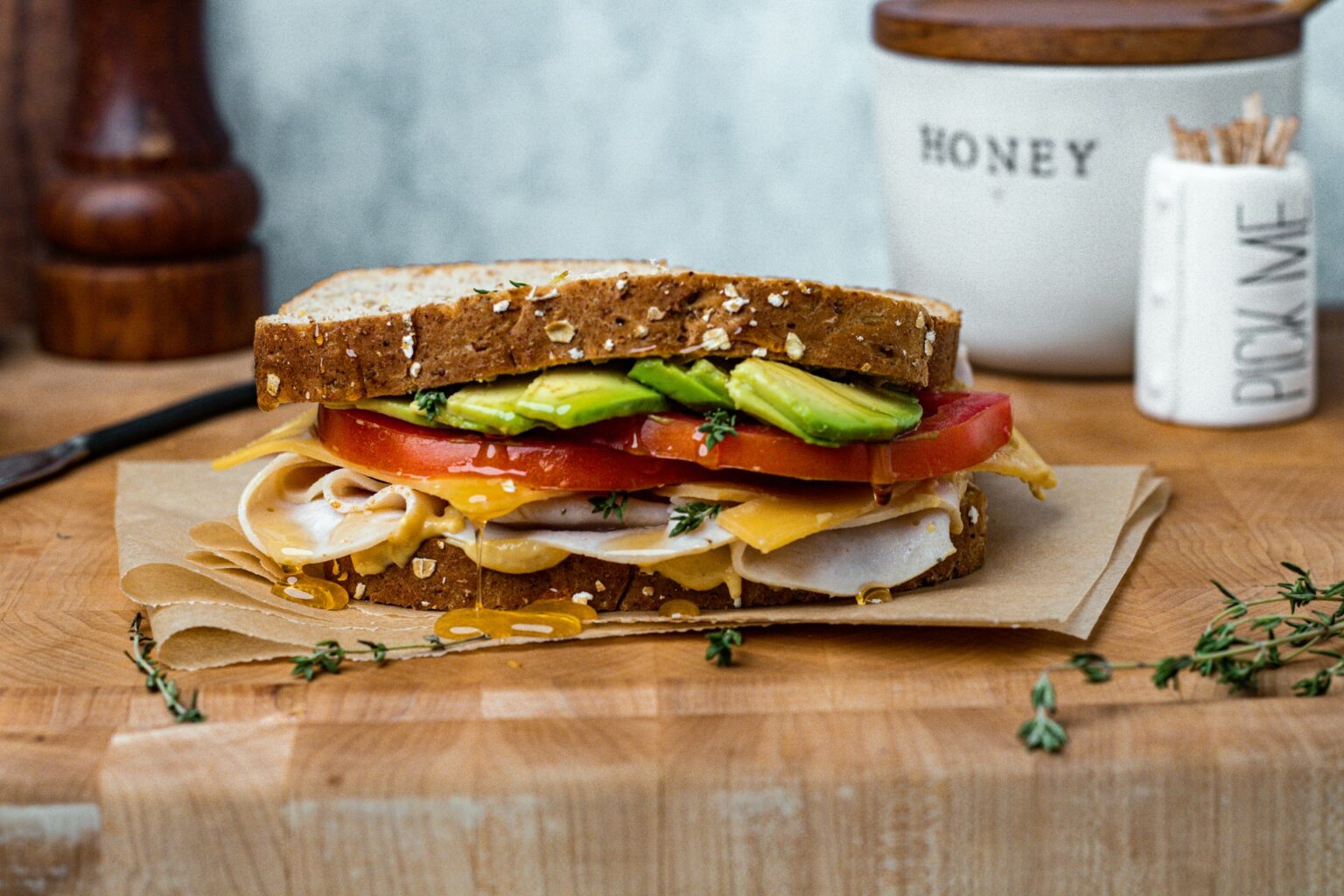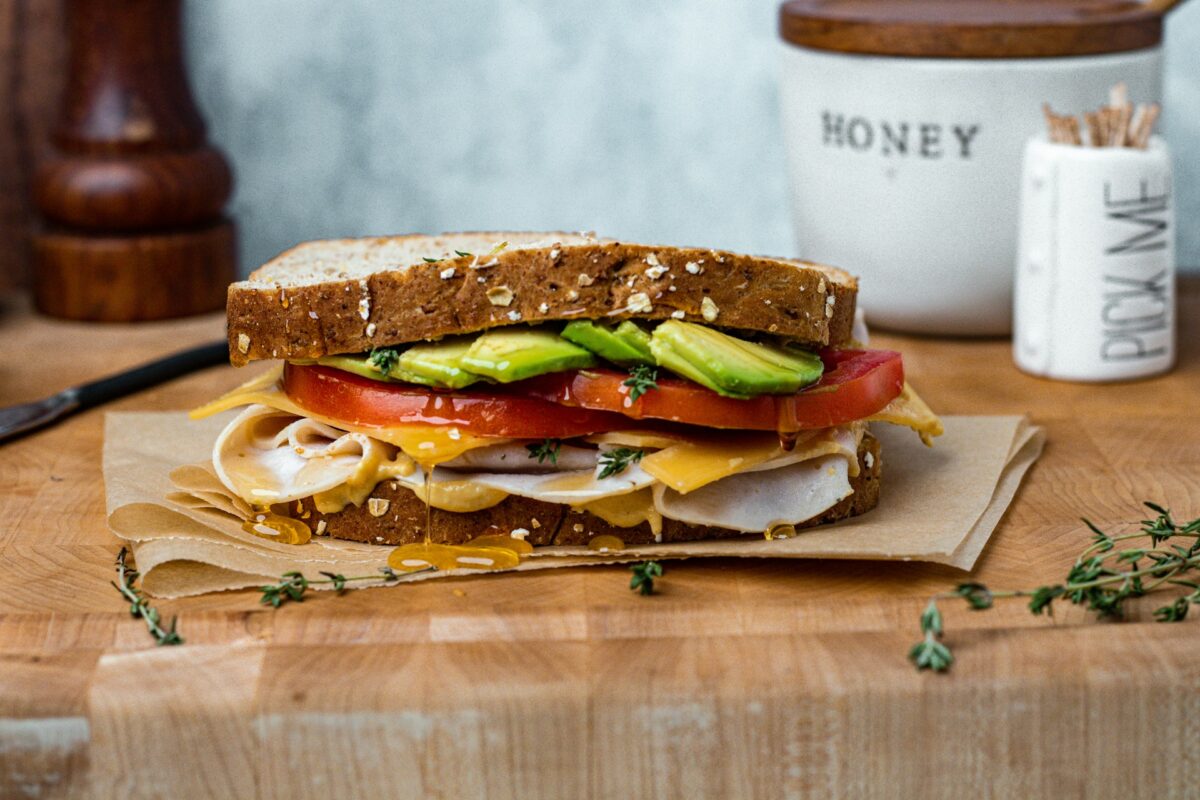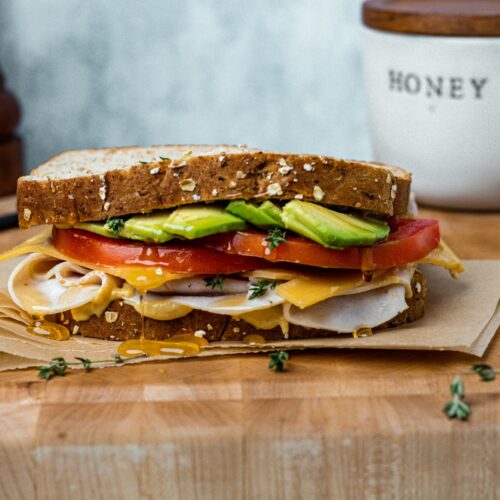 Turkey & Avocado Sandwich
A turkey and avocado sandwich is the perfect brunch meal. The rich, creamy avocado pairs perfectly with the lean, juicy turkey, and the combination of flavors will leave you feeling satisfied for hours.
Ingredients
3

turkey slices

½

avocado

thinly sliced

1

slice

gouda cheese

2

tbsp

dijon mustard

1

slice

large tomato

2

slices

multi-grain bread

toasted, if preferred
Instructions
Spread the dijon mustard all over one side of the bread slices. Sprinkle pieces of thyme on top and arrange the turkey slices over that.

Layer on sliced tomatoes and avocado.

Drizzle honey on top of the ingredients and place a slice of bread on top.

Cut it in the middle or diagonally and serve.
Nutrition
Here are a few other recipes you might enjoy!
Hristina Polk focuses on Mediterranean fusion meals inspired by her Eastern European culture and the places she has traveled.