This recipe makes the most savory, cheesy, hearty ham and egg sandwich you've ever had. After you've made this sandwich, you'll never want another cold, boring ham sandwich again. This recipe is simple and the results are mouthwatering good!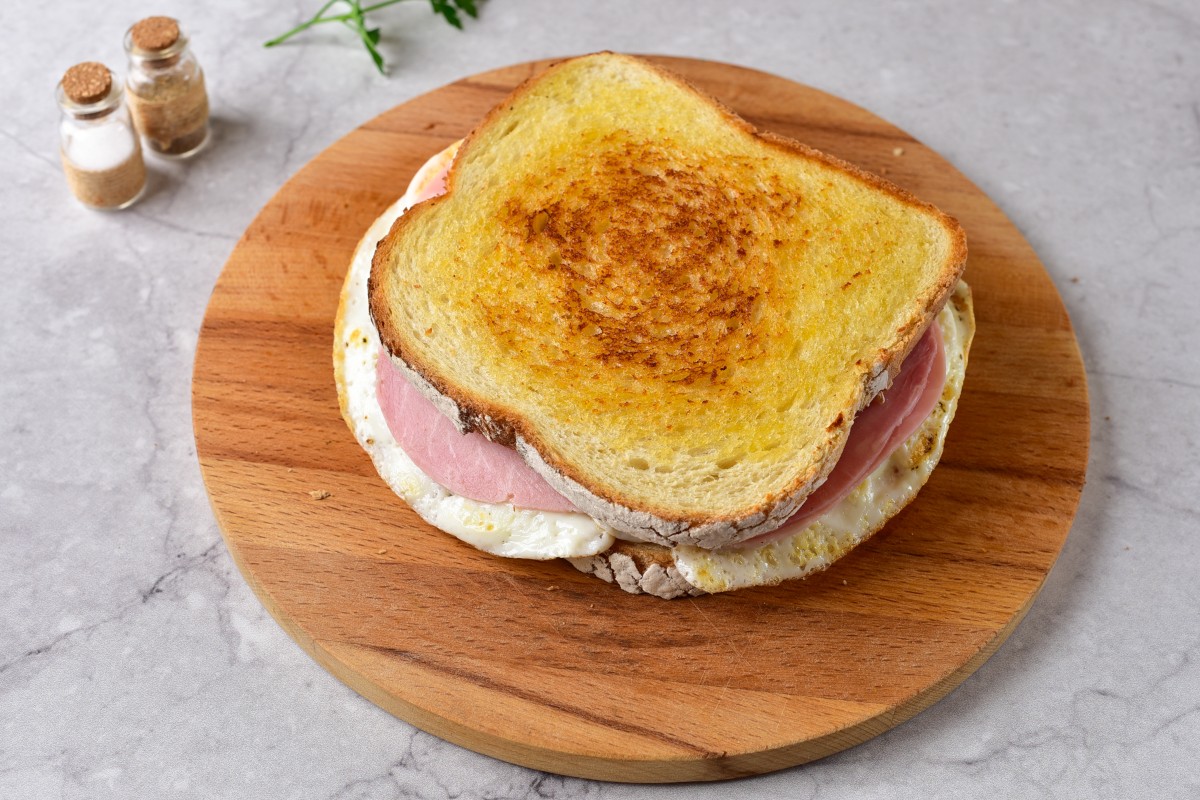 The best part about this sandwich is that it's very easy to customize. For my ham and egg sandwich, I'm using sourdough with swiss cheese, black forest ham, and over medium eggs.
What You Need to Make a Ham & Egg Sandwich
This recipe can easily be adjusted to suit your preferences. Feel free to swap the bread or the cheese for any type that you like. Here are a couple of my favorite cheese and bread combinations that you can add ham to:
Swiss and rye
White cheddar and sourdough
American cheese and white bread
Provolone and a pub roll
Extra sharp cheddar on whole wheat
For the eggs, over hard eggs are the least messy option, but if you don't mind a little gooey yolk, then over easy is the way to go!
My only word of advice is something I learned a long time ago in my expert sandwich-making career—keep it simple! Don't overdo it with too many toppings or sauces. Let the main ingredients shine.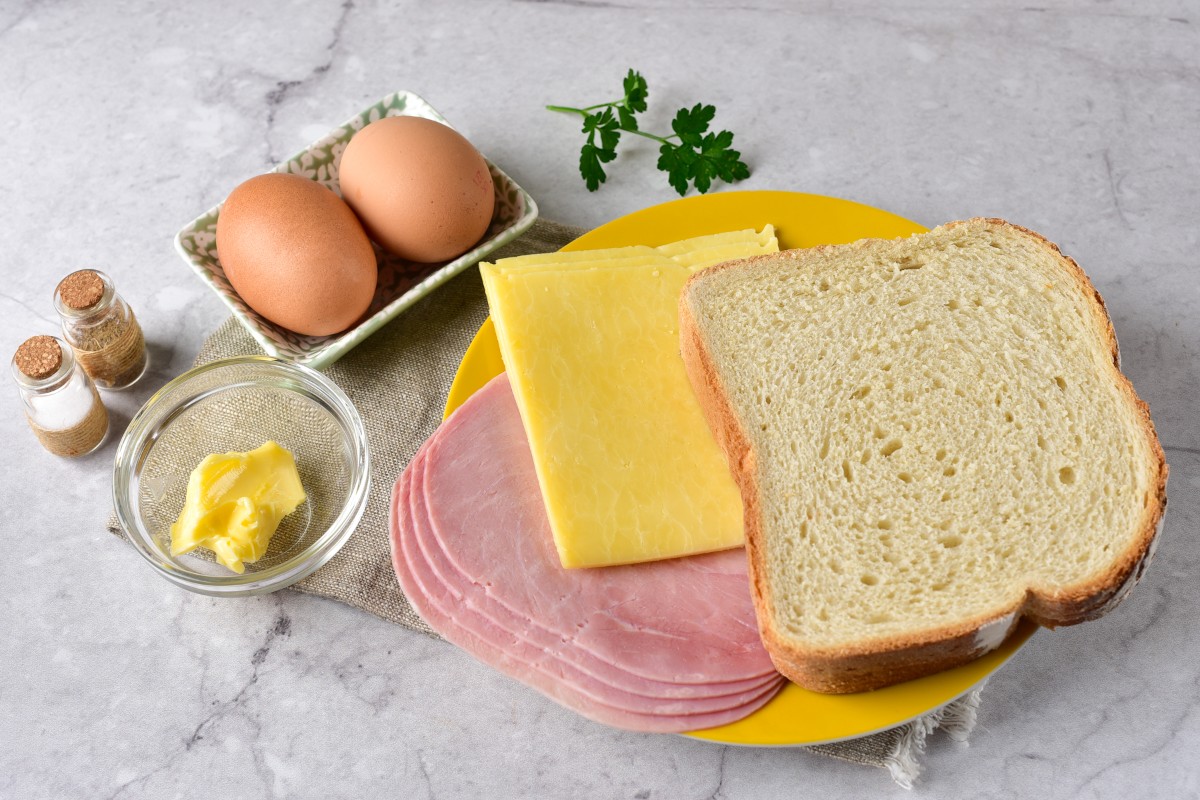 Ingredients:
Bread
Ham
Medium eggs
Cheese
Butter
How To Make this Ham and Egg Sandwich
When preparing your sandwich, I recommend you toast the bread, but you can enjoy this sandwich cold if you prefer.
First, set a nonstick pan or cast-iron skillet to medium-low heat and cook your egg. Sprinkle the egg with salt and pepper and set aside.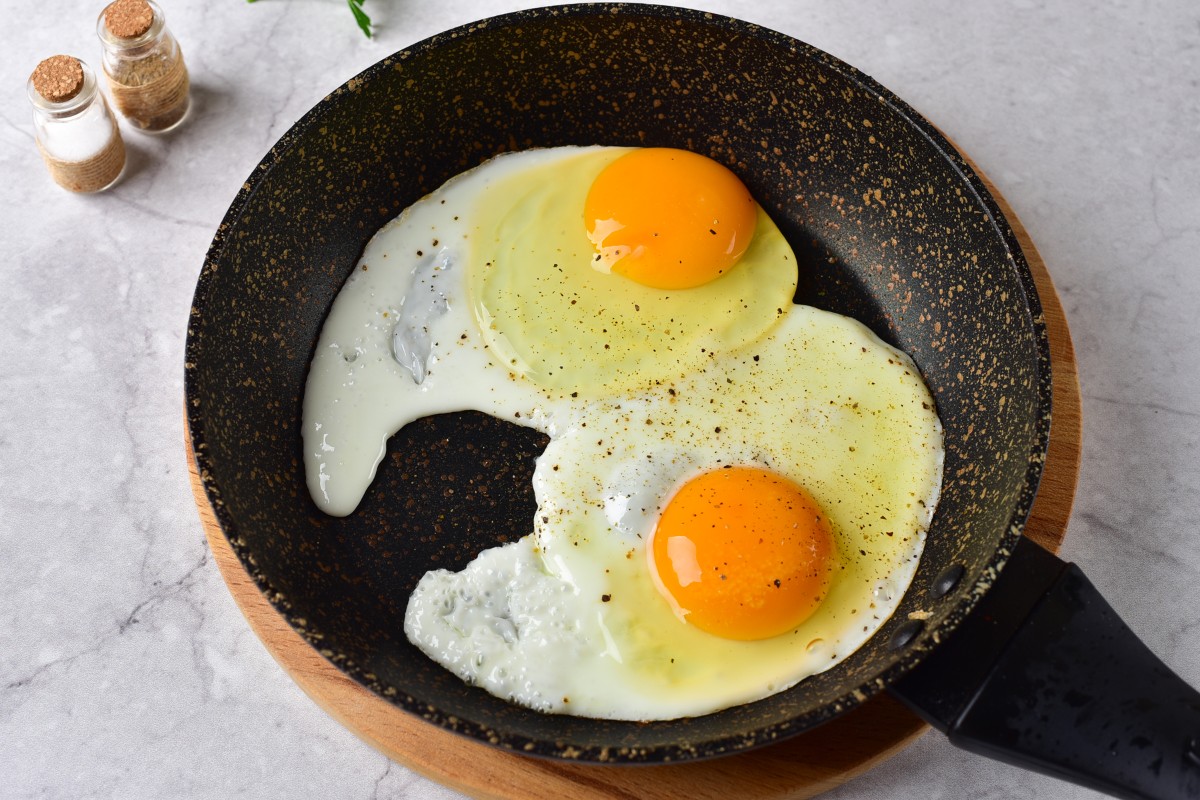 Butter both sides of your bread and put them in the same pan you cooked the eggs in.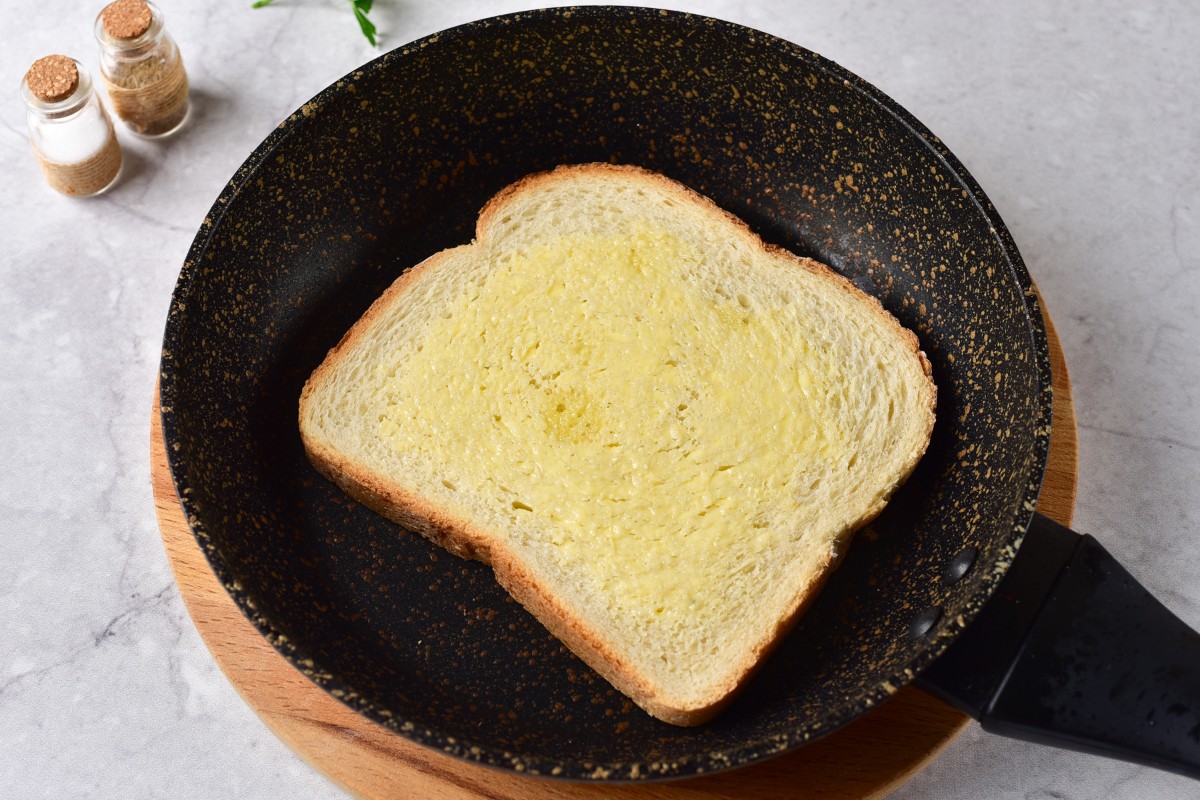 Let toast for 2-3 minutes, then flip and place sliced cheese on top of each slice of bread.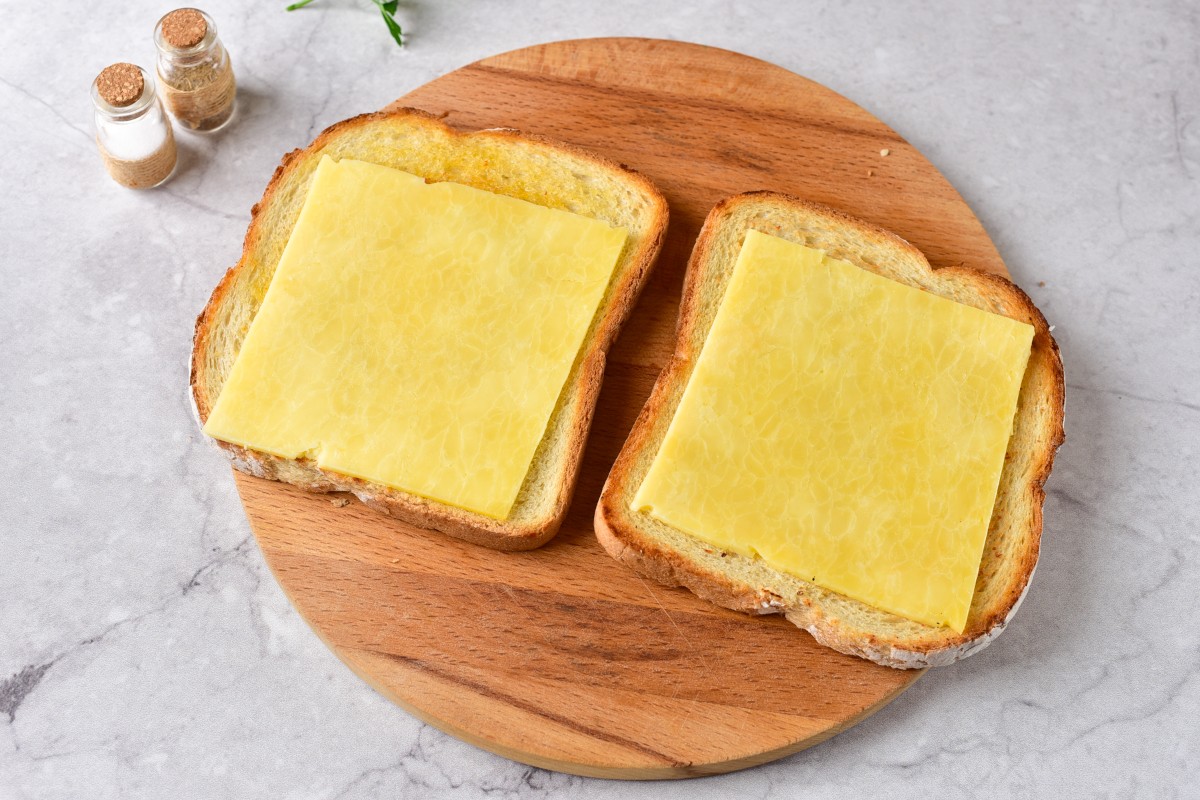 Top one slice of bread with your egg and the other with ham. Close the sandwich and press gently with a spatula.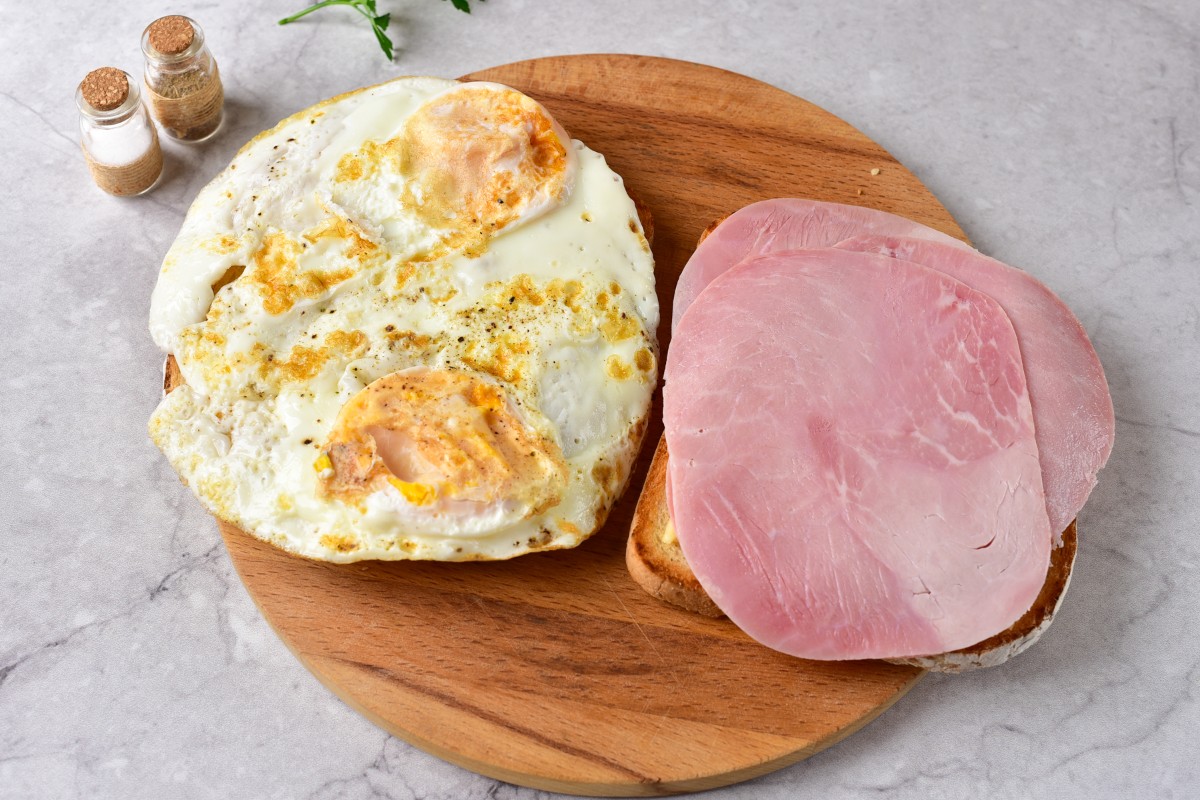 Let the sandwich toast for 2 minutes, then flip and let toast for another 2 minutes until the cheese is slightly melted.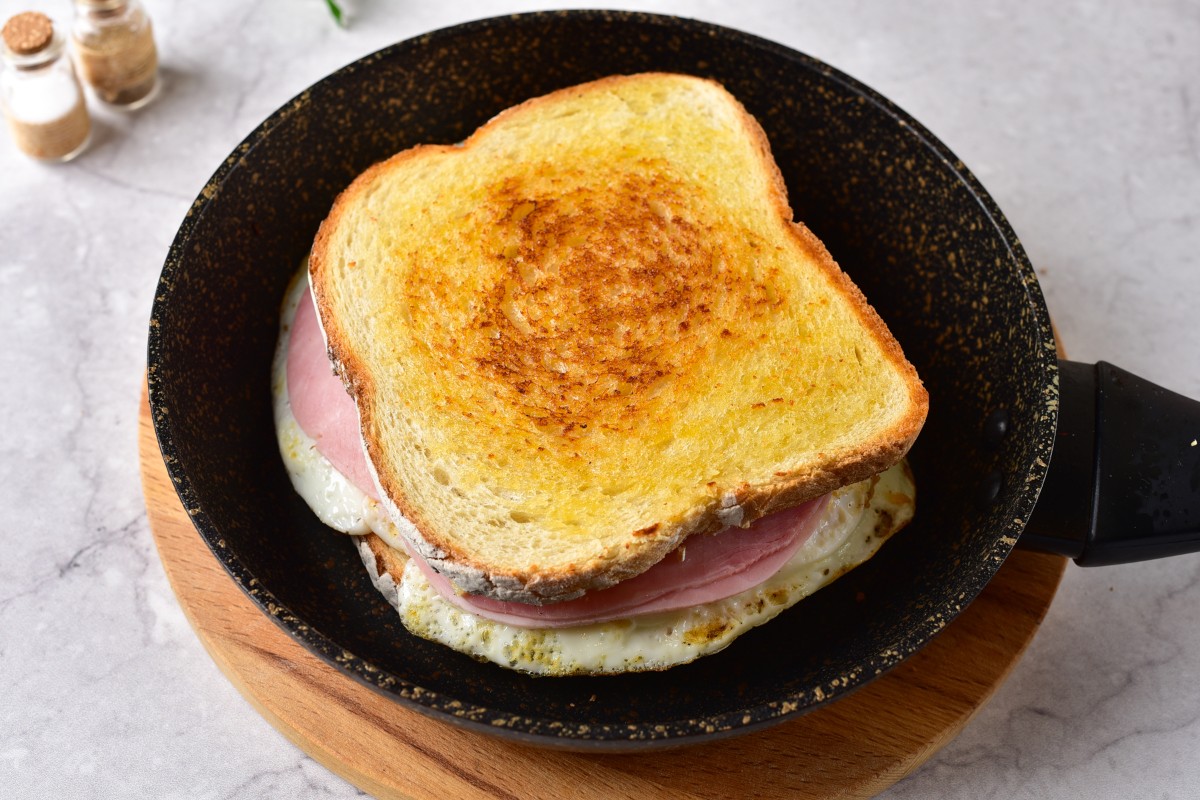 Remove the sandwich from the pan, slice in half (if desired), and serve.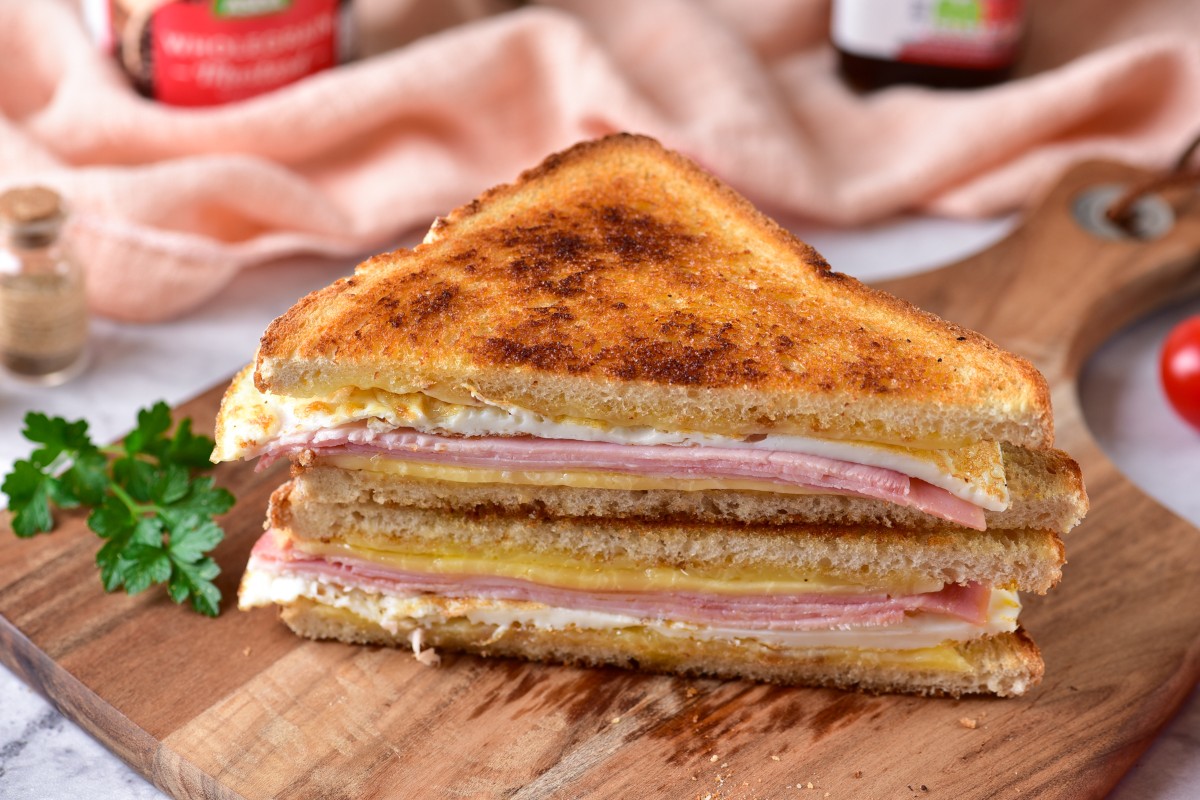 What goes on an egg and ham sandwich?
I prefer my egg and ham sandwich with cheese and occasionally mustard or mayonnaise. If I'm not heating my sandwich, I like to add avocado, spring greens, or microgreens.
Can you eat ham and eggs together?
You sure can! I love ham and eggs for breakfast, and putting them between two buttery slices of toasted bread makes it the perfect lunch choice, too. Ham and eggs make for a savory, protein-rich meal that is sure to give you energy to power through your day.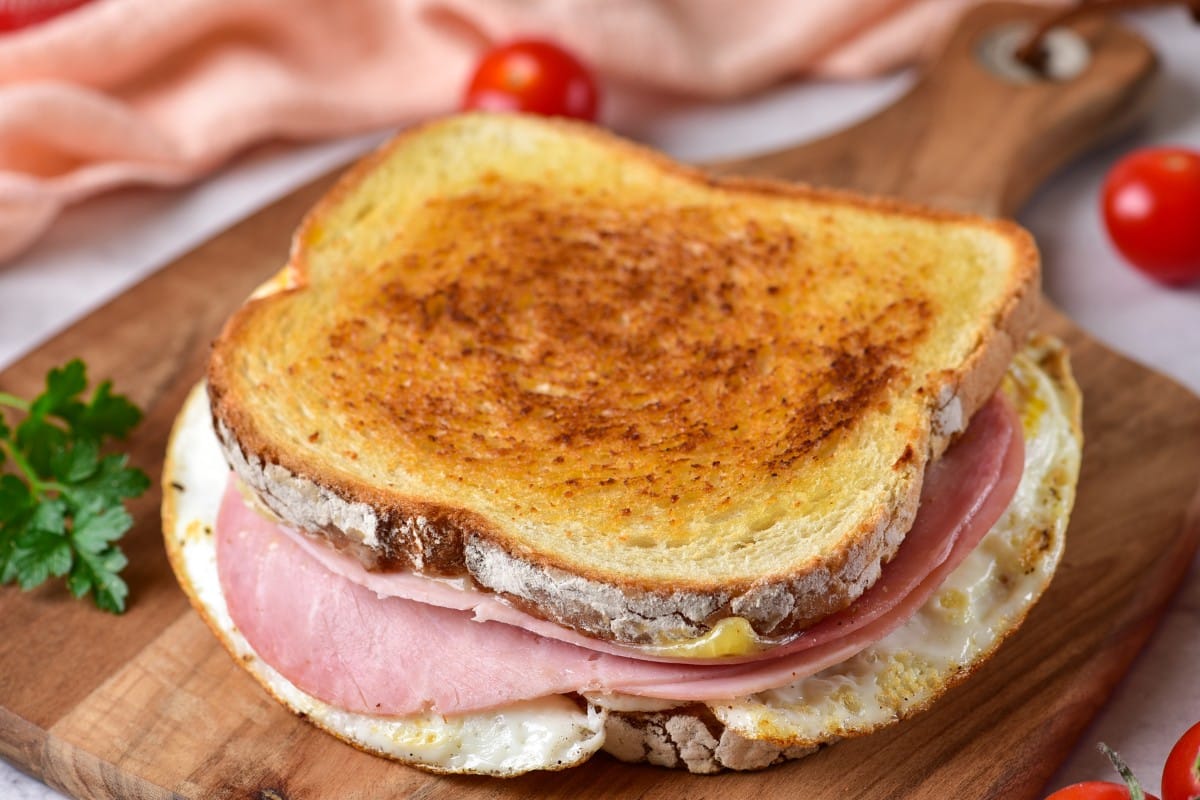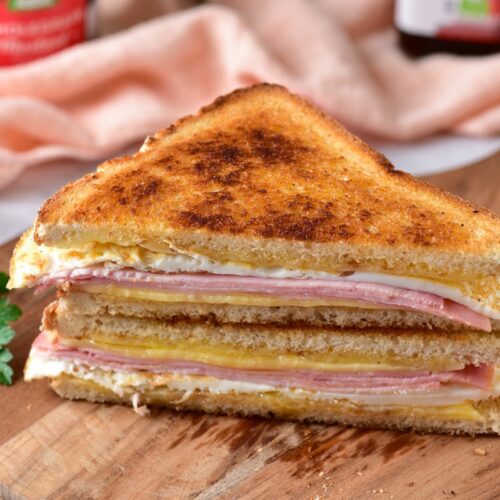 Ham and Egg Sandwich
This ham and egg sandwich recipe is easy to follow, and the results speak for themselves. Who doesn't love buttery toasted bread with layers of cheese, egg and savory ham? Never bother making a boring sandwich again—this recipe is just as easy and will leave you feeling full and satisfied all day long.
Ingredients
2

slices

bread

2

eggs

4

ounces

sliced ham

2 to 3

slices

cheese

1

tbsp

butter

½

tsp

salt

½

tsp

pepper
Instructions
Set your pan to medium-low heat.

Cook your eggs and set aside.

Butter bread on both sides and place on the pan you cooked the eggs in.

Let bread toast for 2-3 minutes, then flip and place your slices of cheese on each slice of bread.

Place the eggs on one slice of bread and ham on the other slice.

Close your sandwich, press gently with the spatula and let cook for 2 minutes.

Flip again and let toast for another 2 minutes, your sandwich is done when both sides of bread are golden brown and the cheese is melted.

Remove the sandwich from the pan and serve.
Nutrition
Calories:
675
kcal
Carbohydrates:
42
g
Protein:
43
g
Fat:
30
g
Cholesterol:
450
mg
Sodium:
900
mg
Fiber:
4
g
Here are a few other recipes you might enjoy!
Olivia has been in love with all things food and libations for nearly a decade. When she's not cooking up new recipes, she enjoys bikepacking, wine tasting, crocheting, and traveling in her camper van up and down the Pacific Northwest.