Whether it's the main course to your breakfast or just a supporting role, smoothies work well with all sorts of side dishes. However, trying to decide what to eat with smoothies after you've just spent your creative energy making the perfect smoothie can be challenging.
Keep reading to get every perfect pairing you could possibly think of, plus simple and tasty recipes to give you inspiration for your next brunch.
Waffles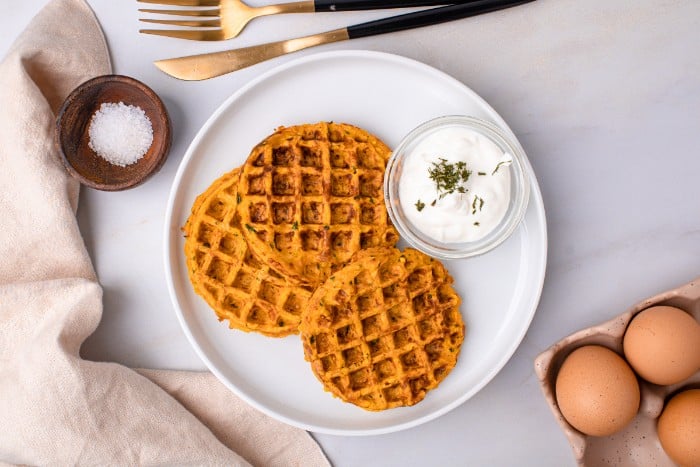 It's not every day that you whip out the waffle iron, so when you do, your family knows it's a big deal. Waffles are fun, easy-to-make, kid-friendly brunch treats that are perfectly balanced with a healthy smoothie. After all, it can be hard to convince kids to eat their fruits and veggies, so serving a big stack of waffles with their smoothie can be a great motivator.
Maybe you're making strawberry waffles, or you're going the sweet-and-savory route with a couple of waffle sandwiches. Either way, a tall glass of a vitamin-rich smoothie is just what the doctor ordered. 
Fresh Fruit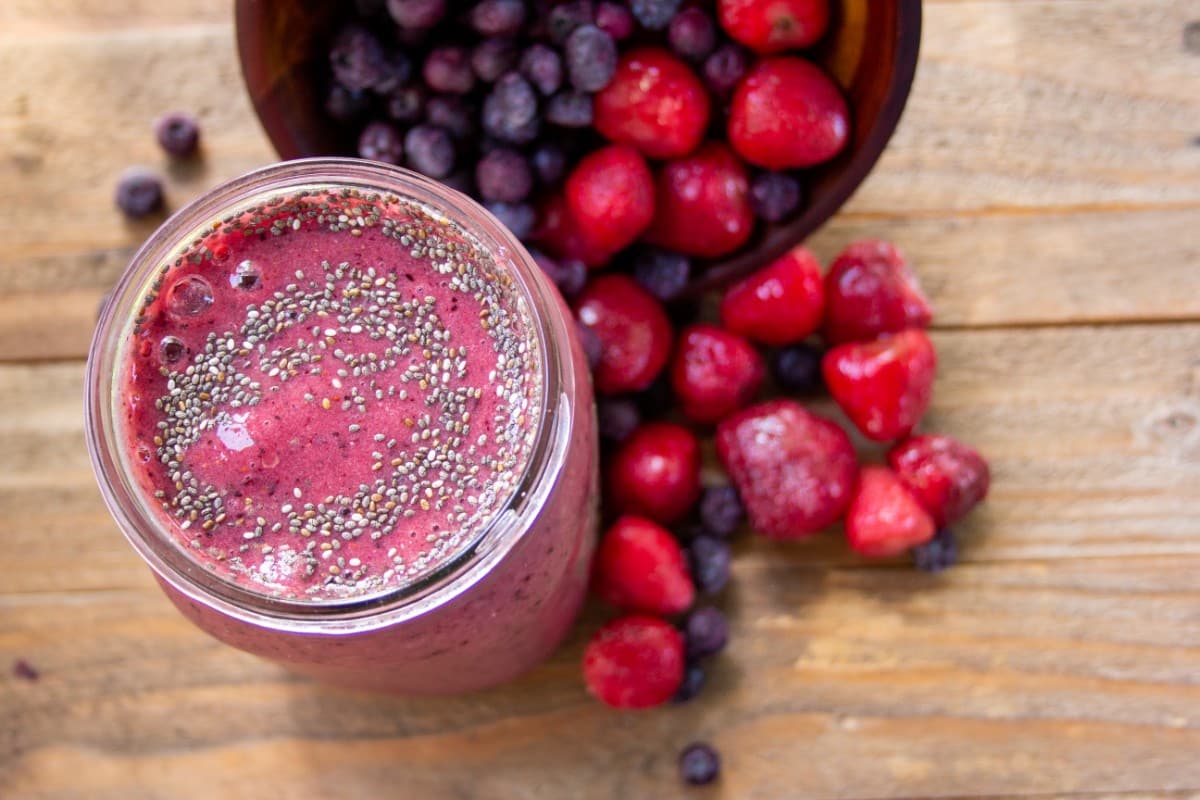 While this may seem counterintuitive, rest assured serving fresh fruit alongside your smoothies is a great idea. The difference in texture and variety you get from presenting a well-thought-out fruit tray makes for the perfect pairing alongside a bright and flavorful smoothie.
This is a great pairing, especially if your smoothie is richer, such as a protein smoothie. Smoothies can be deceptively filling, so an assortment of fresh fruit is always a good idea.
Oatmeal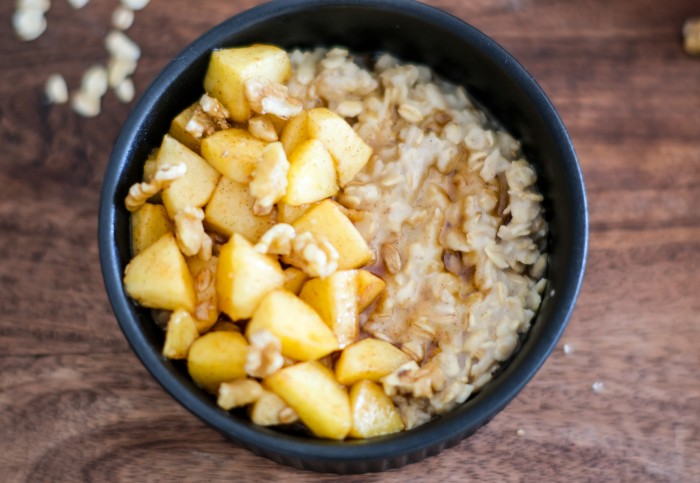 Oatmeal is the perfect side dish for a smoothie. It's healthy, uncomplicated, filling, and everyone finds a way to love it. Whether you want to go all out with tiramisu oatmeal or keep it simple with fresh strawberries and cream oatmeal, this is a great well-rounded combination that will fuel you through your day instead of leaving you lethargic and stuffed. 
The best part is that you can make overnight oats, then break them out in the morning with your smoothies in just minutes. This means more time to relax and enjoy your day.
Burr​​itos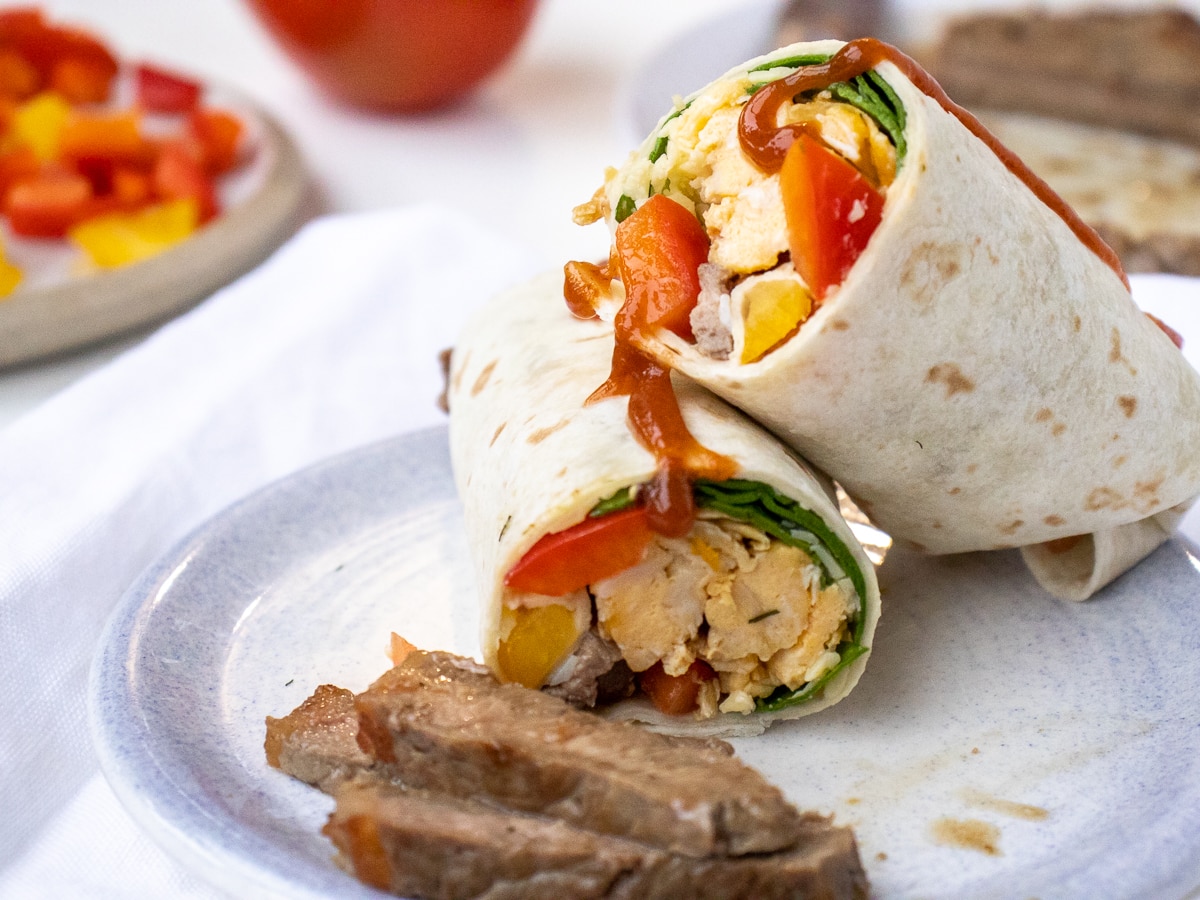 Burritos, similar to smoothies, make for a great grab-and-go brunch option. When served together, you can pretty much guarantee you're getting all the energy you need to have a productive day.
What's better than that, breakfast burritos are also super quick to make and easily customizable to satisfy everyone. Whether you feel like making this steak burrito or you want to go rogue and whip together something wholly unique, serving a protein-packed burrito with a light and flavorful smoothie is the perfect combination. 
Toast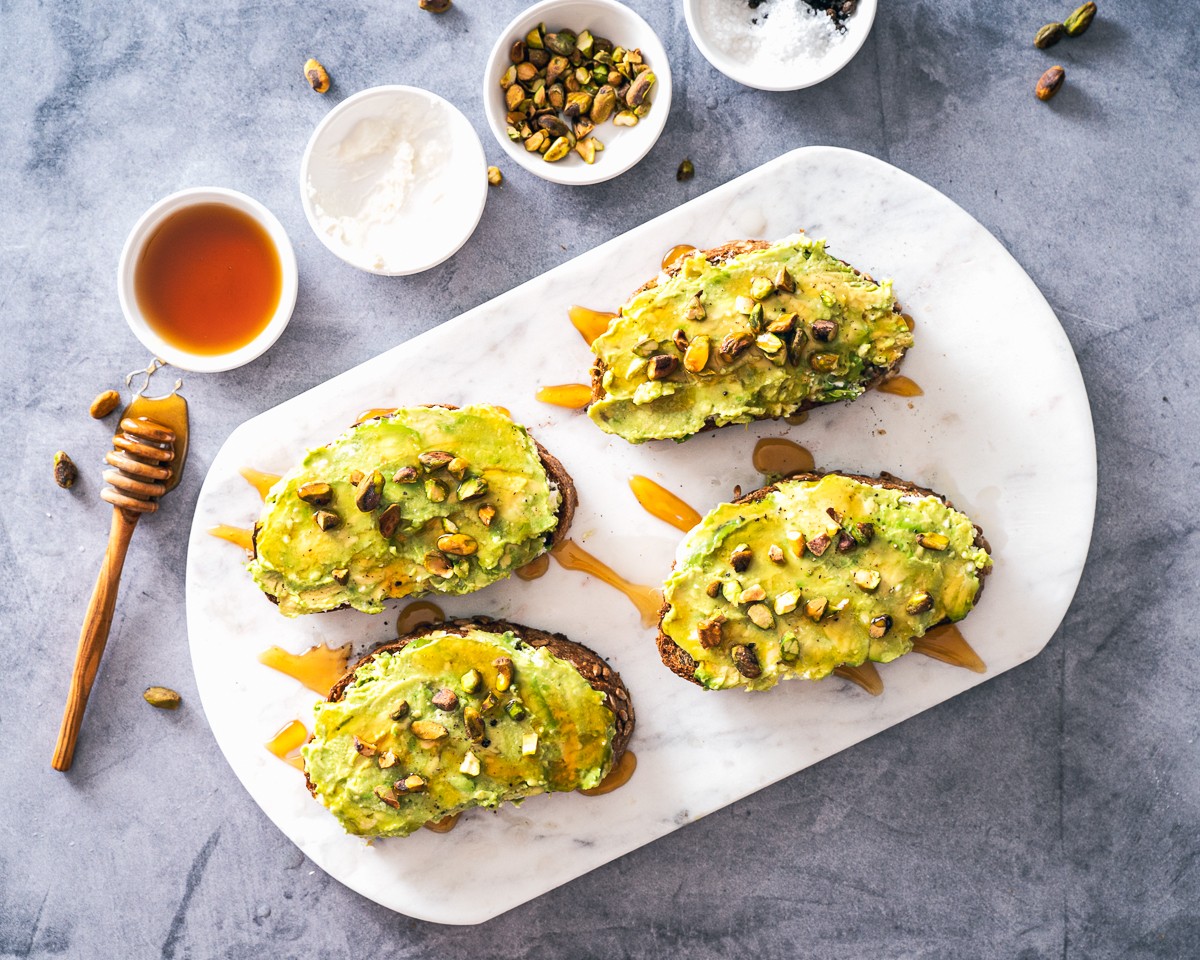 Even if you're enjoying a thickened smoothie bowl that's loaded with protein, it can still feel like something is lacking if you're used to having a more hearty breakfast. Now, maybe you aren't in the mood to break out the waffle iron, but you can still whip together a few slices of avocado toast. 
Even just a few slices of simple toast with butter can be enough to give you that full feeling you might usually get from a bigger breakfast.
Trail Mix
This is a great grab-and-go option that your friends will surely appreciate. Trail mix doesn't have to be complicated, but it can be super filling and add a little extra protein that your day might be missing.
Even if it's just pre-packed trail mix from the store, serving a bag of trail mix with smoothies can provide a little extra substance. 
Eggs
When it comes to brunch, nothing is more well-rounded than the pairing of eggs with a freshly blended smoothie. You get fiber, vitamins, and minerals from the smoothie, plus antioxidants and protein from the eggs. It's a great pairing that takes minutes to make.
To make it an ultra-healthy meal, try this kale scramble recipe or asparagus omelette.
Muffins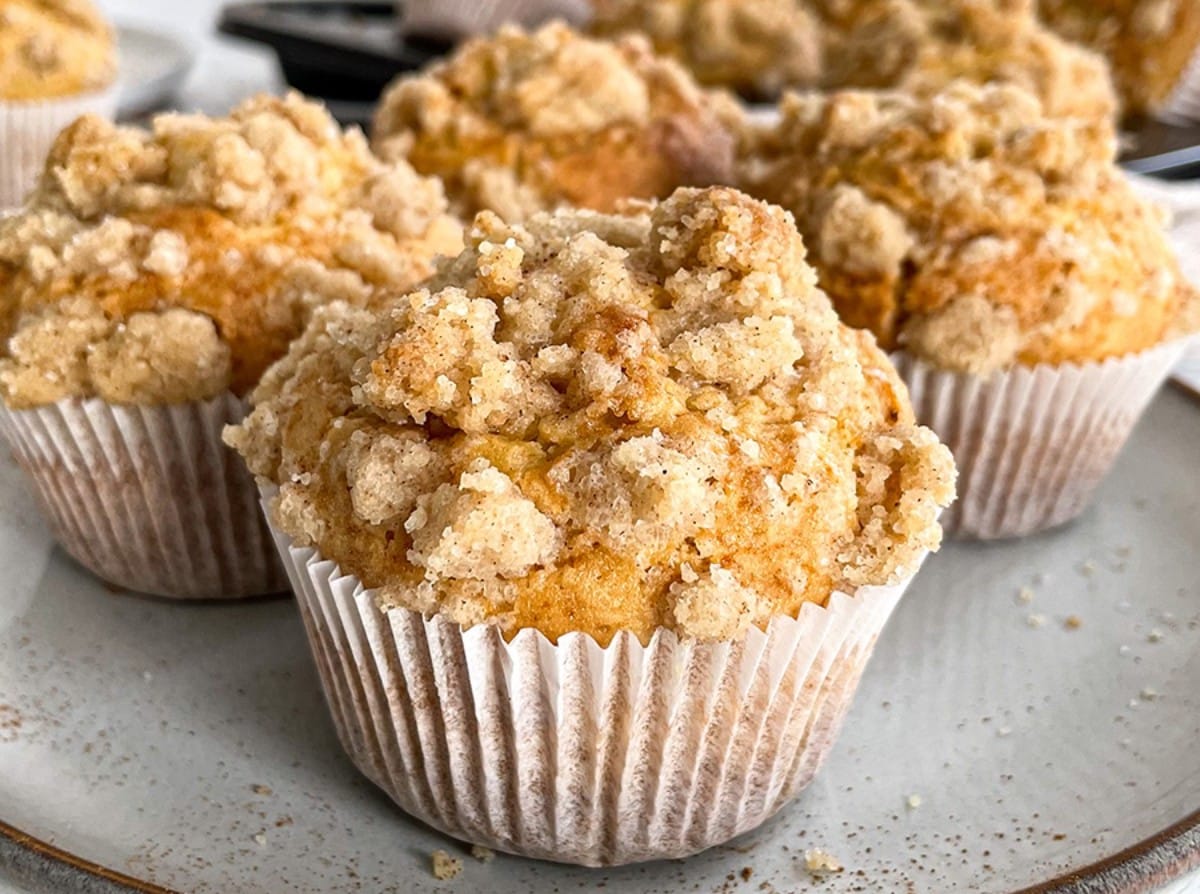 Who doesn't want a basket of muffins on the table when they wake up for breakfast? Seriously, muffins are a wonderfully comforting and perfect start to the day, especially when paired with a light and zesty smoothie. 
Even if you don't consider yourself a professional baker, you can still whip together a dozen of these 3-ingredient pumpkin muffins and have everything on the table in 20 minutes flat. 
Protein Bars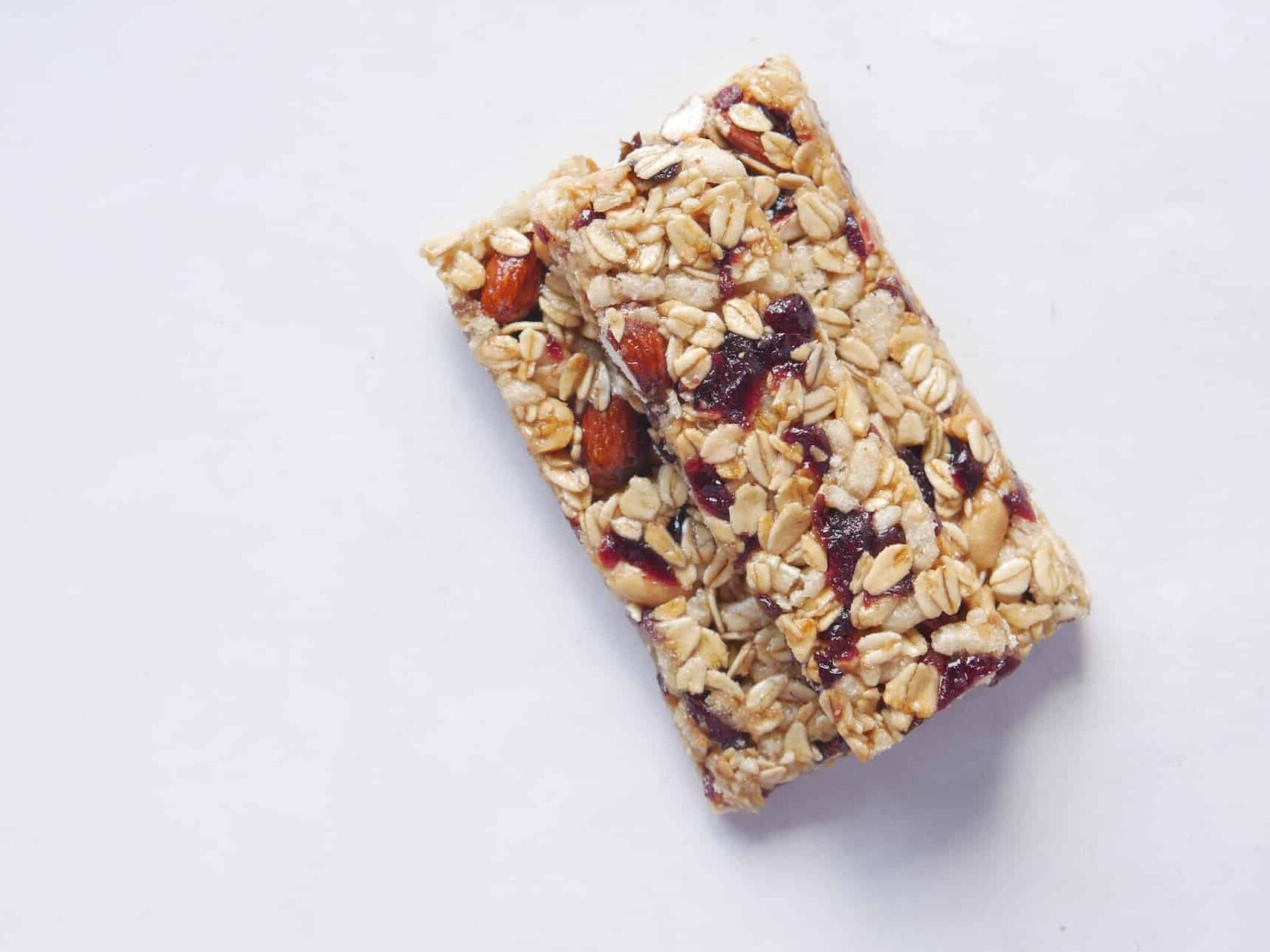 This is another great grab-and-go option that has the added benefit of being easy to make at home. Everyone needs a little boost in their day, and even a simple protein bar can provide a little more sustenance when served with a tall, refreshing smoothie.
Whether you go the homemade or the storebought route, your guests will get a kick out of you going the extra mile.
French Toast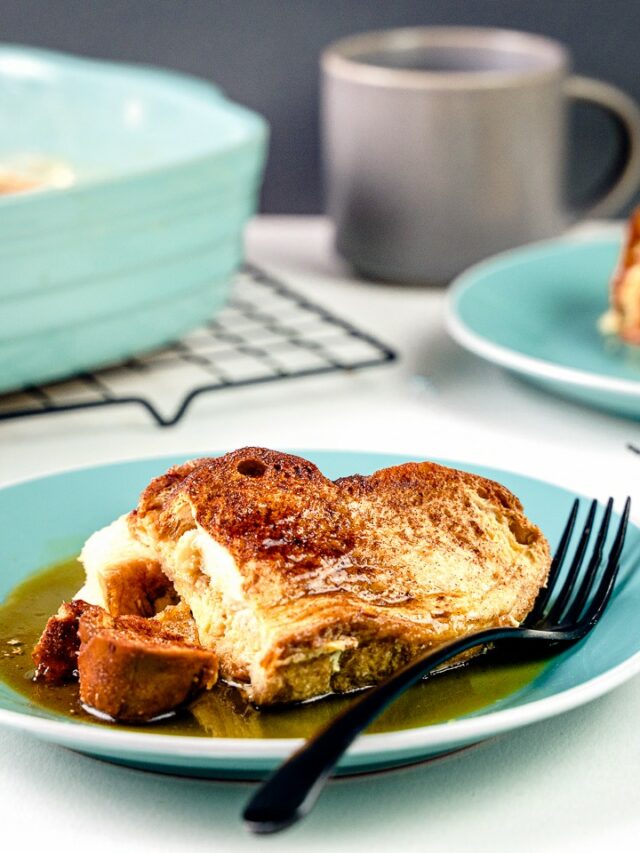 Smoothies are perfect healthy starts to the day, but they aren't quite as celebratory as a big stack of french toast. Thankfully, you can (and should) have both.
If you want to stick with the healthy side of things, then this egg white french toast is perfect. You can also try this strawberry French toast to keep with the fruit theme.
Muesli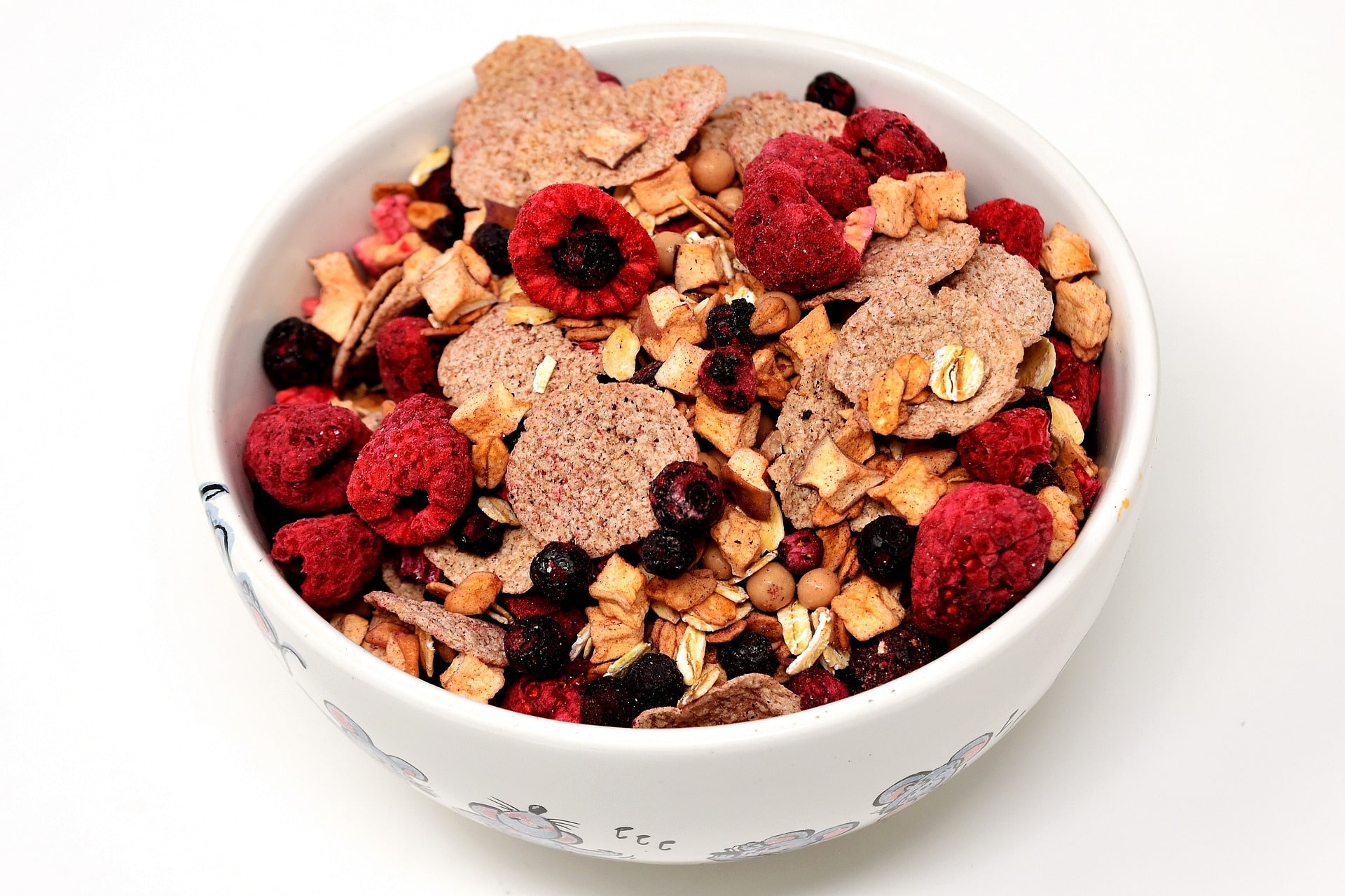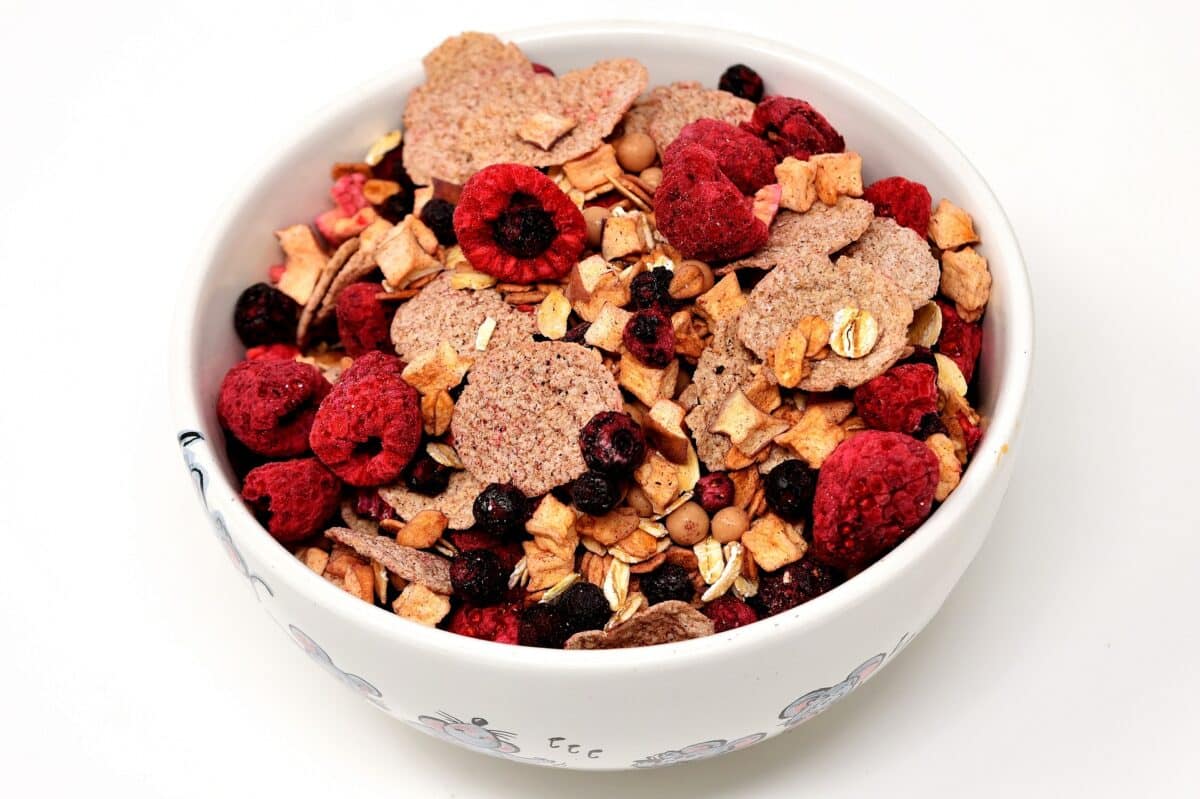 Muesli is kind of a cereal-granola hybrid breakfast dish that's convenient, customizable, and super filling, especially when paired with a smoothie. This is another nutrient-packed option that is guaranteed to leave your hungry family feeling full and grateful. 
Most mainstream grocery stores sell muesli, which can be soaked overnight and enjoyed the following morning. Pair this option with some dried fruit, honey, and roasted nuts, and you're looking at the most nutrient-dense brunch your family could ever ask for.
Pancakes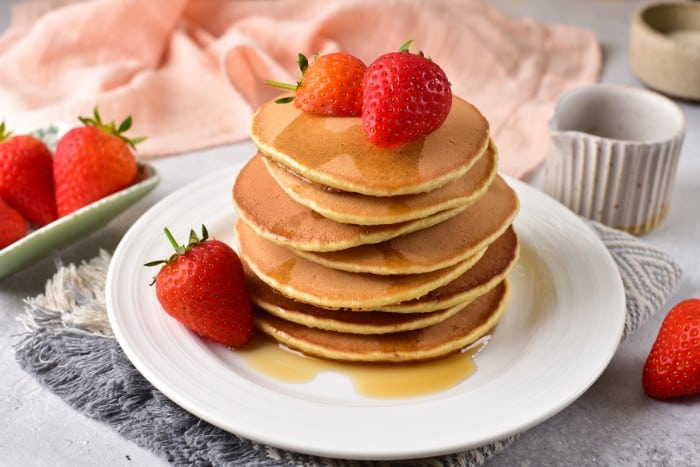 Pancakes and brunch go together like no other. They're easy to make and have endless numbers of flavor combinations. That being said, a sugar rush is no fun, so serving a fluffy stack of pancakes with a refreshing smoothie can help to fill your family up without overloading on the sugar.
Try these simple oatmeal & banana pancakes or these protein pancakes.
Check out some of our favorite smoothie recipes and follow along on Pinterest and Instagram.
What food goes well with a smoothie?
Smoothies go well with all sorts of dishes. If you want to stick with something light and healthy, then eggs, muesli, or fresh fruit are excellent choices. If you want to have a little more fun, then try serving your smoothie with pancakes or french toast.
Can you have a smoothie with a meal?
Yes, smoothies work equally well as a meal replacement as they do when served alongside a meal. In fact, the addition of other foods along with your smoothie can be the perfect way to add more substance and nutrition to your day.
Olivia has been in love with all things food and libations for nearly a decade. When she's not cooking up new recipes, she enjoys bikepacking, wine tasting, crocheting, and traveling in her camper van up and down the Pacific Northwest.