A frittata, in its simplest form, is a crustless quiche made with eggs and an assortment of meats, cheeses, and vegetables. It's an Italian dish that's great to serve for brunch because it's a one-pot dish, it can be made with leftover ingredients, and it has a great presentation.
That being said, you certainly don't have to limit yourself to just the frittata. It's a great main for breakfast, and it works wonderfully when paired with other equally flavorful side dishes.
Continue reading for the comprehensive list you've been looking for of perfect sides to serve alongside your next frittata, plus awesome recipes that will take your brunch to another level.
Cottage Cheese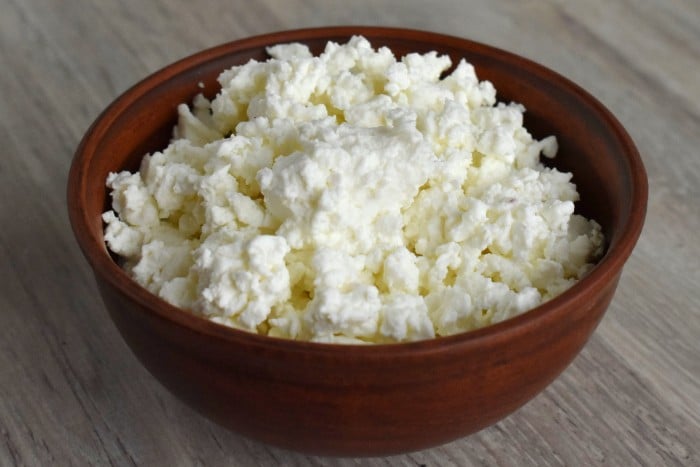 Cottage cheese is a light and healthy side that complements a strongly flavored frittata. While still being a satisfying side, it won't weigh you down and leave you lethargic.
Salsa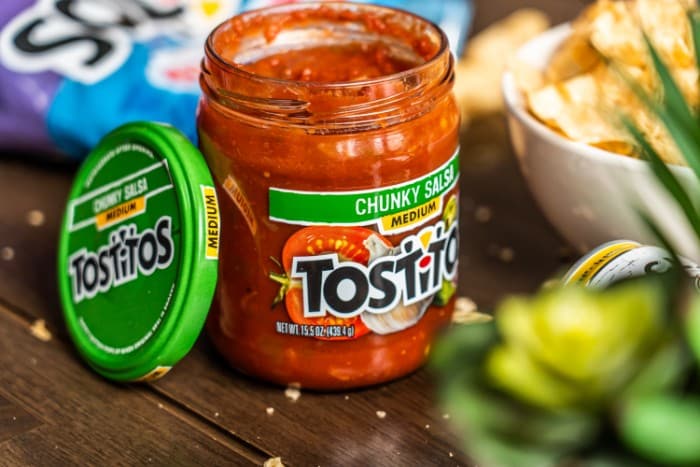 Salsa is a great side that can be enjoyed fresh or storebought. If your frittata has a theme similar to this Mexican omelette, then having a side of salsa is an excellent choice.
In case you've never tried making your own fresh salsa, it's surprisingly easy. Simply combine equal parts diced tomato, diced white onion, and diced jalapeño (or less if you want it less spicy).
Then, add a heavy squeeze of lime juice, cumin powder, a splash of olive oil, and salt and pepper to taste. You really can't mess it up—just give it a try and you'll never want store-bought salsa again.
Hash Browns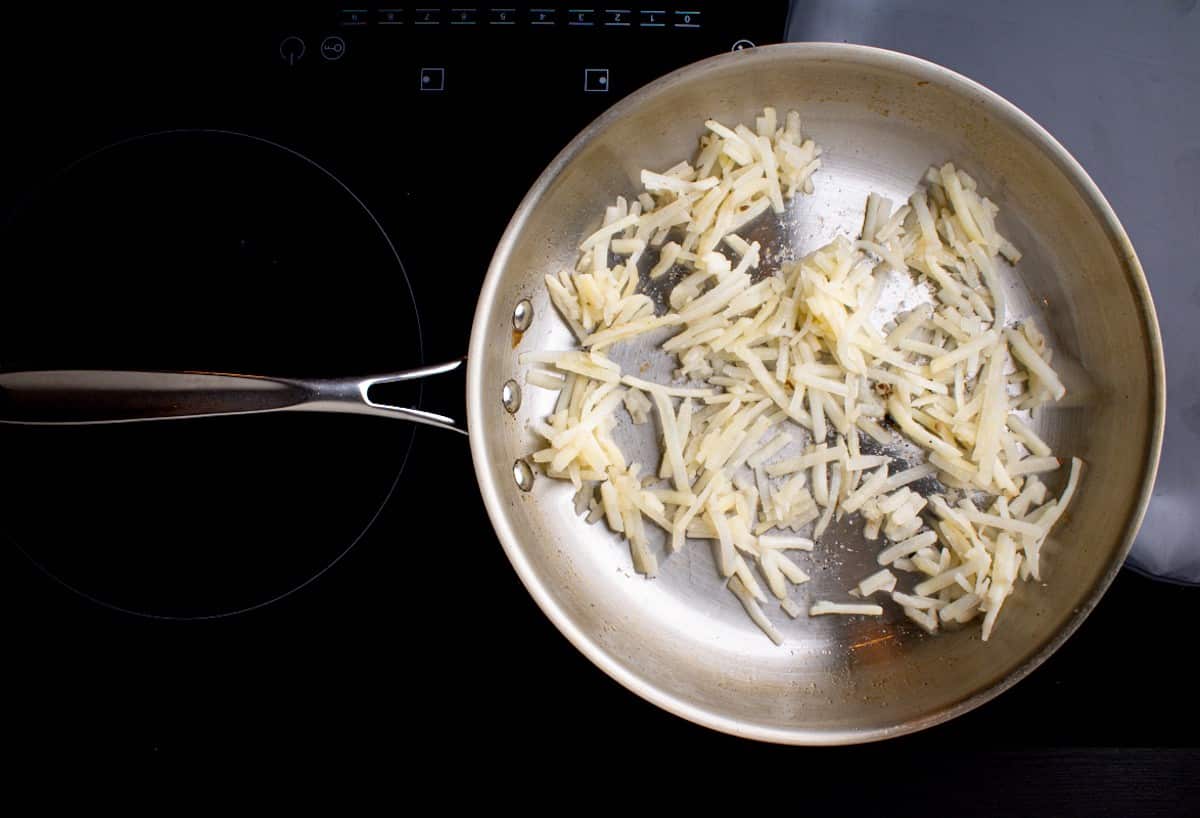 Hash browns are a logical choice when it comes to offering a side dish alongside your frittata. This hashbrown omelette explains how to easily make hash browns that are crispy and fried to golden brown perfection.
Muffins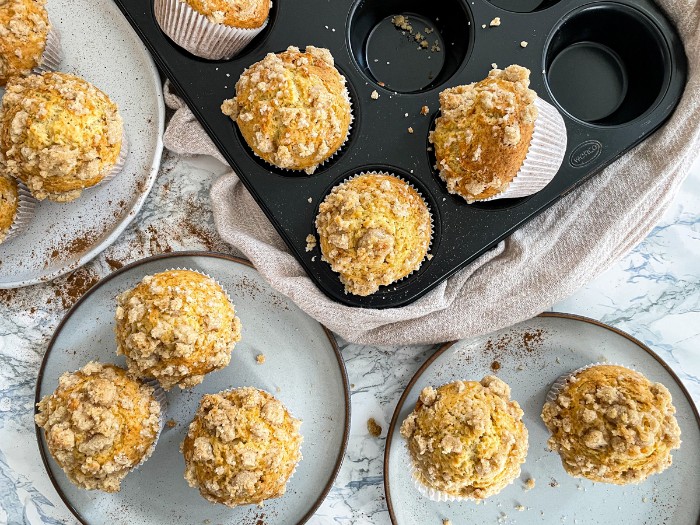 Having a basket of muffins at the brunch table just screams perfection. Seriously, it's a small detail that will make you stand out and leave your guests feeling full and satisfied.
The best part about having muffins to serve alongside a frittata is that they can be made seasonally. If you're hosting a holiday brunch, for example, then these eggnog muffins are perfect. If you're looking for a side dish for your family, you can try these cranberry lemon muffins. or almond flour & banana muffins
Sautéed Veggies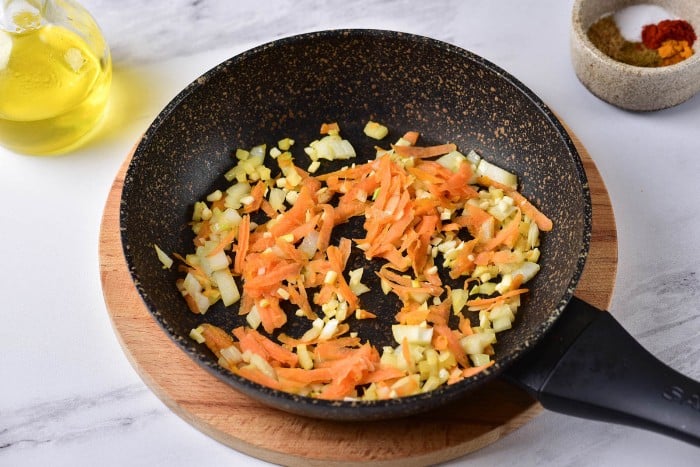 While a frittata can be made with any combination of meats and veggies, that doesn't mean you have to add a ton of veggies to the frittata. If you wanted to keep it simple, then offering a side of sautéed vegetables can be a great way to customize the meal and offer a healthy side dish.
The sautéed vegetables can be whatever you like, such as spinach, peppers, and onions. Don't be afraid to experiment, and feel free to use fresh or frozen veggies for this side.
French Toast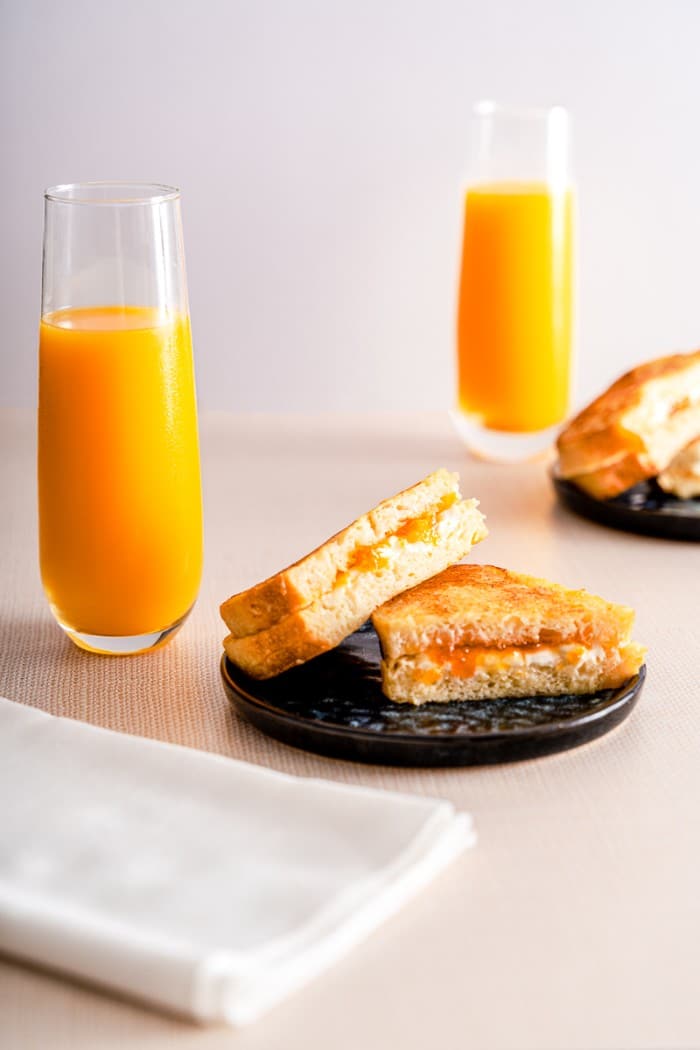 When you really want to go all out, french toast can be a great option. Similarly to the way a frittata makes use of leftover ingredients, french toast makes use of day-old bread. If you have bread that's gone stale, you're already more than halfway to having french toast.
In case you're in need of french toast recipe inspiration, you can't go wrong with this sourdough french toast, strawberry french toast, or even this bagel french toast (did you know you can make french toast out of bagels?).
Biscuits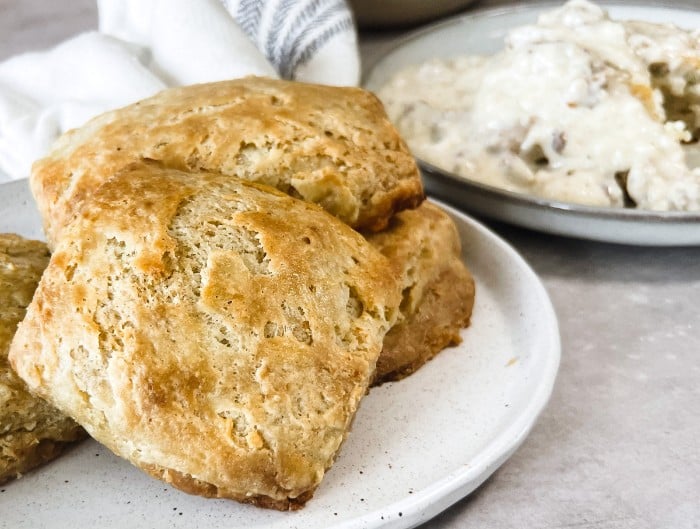 Keeping up with the bread theme, biscuits are a great side to offer with your frittata. In fact, one of the reasons that a frittata is such a good brunch choice is that it also happens to be gluten-free.
If you have gluten-free guests coming over for brunch, take the extra step and whip out a batch of these gluten-free biscuits – with the gravy if you really want to get wild.
Smoked Salmon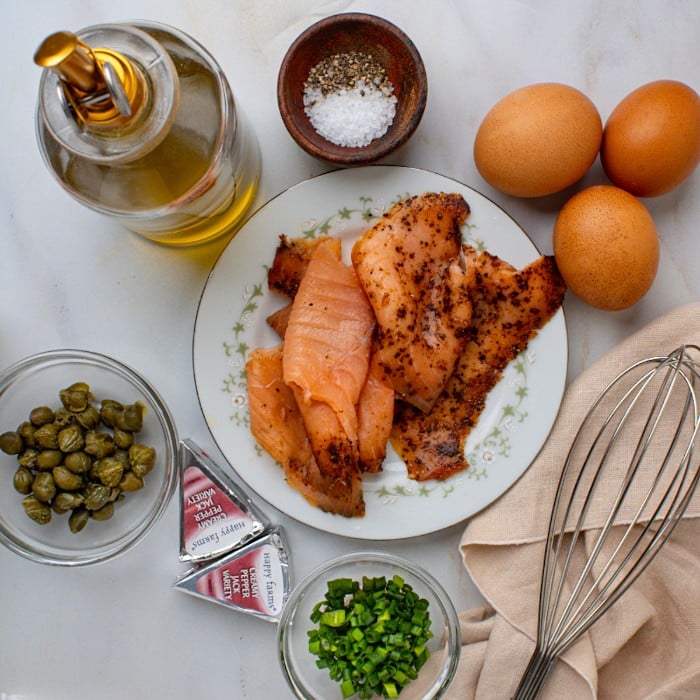 Salmon and eggs fit perfectly together, but for whatever reason, you may or may not want to incorporate them into your frittata. Either way, it couldn't be easier to offer your guests a side of smoked salmon, if they so choose.
If smoked salmon isn't your thing, you can opt for lox or gravlax instead.
Fresh Fruit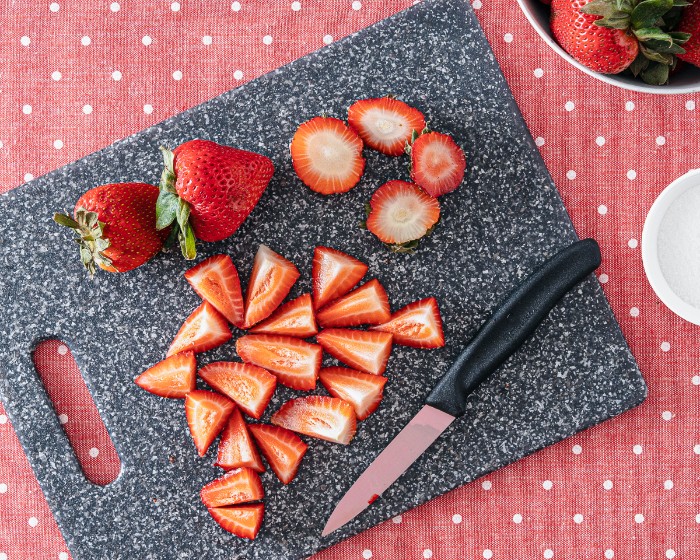 A frittata is such a healthy breakfast or brunch option, so stick with the theme and pair it with an assortment of fresh fruit. This is a good side dish option that you can make really easy, or go all out and build an attractive fruit board.
When it comes to selecting the fruit, whatever is seasonal is usually a safe bet. If your options are slim, then opt for sliced bananas, grapes, or strawberries.
Sliced Avocado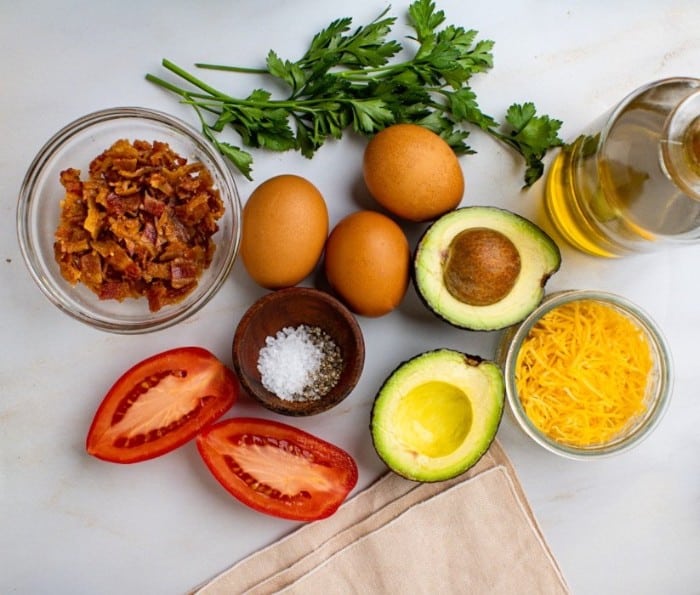 Sliced avocado with a dash of sea salt makes for a simple yet sophisticated side that your guests will surely appreciate. You can take a note from this avocado omelette and incorporate avocado right into your frittata fillings, or you can keep it fresh on the side. Either way, be sure to add a sprinkle of sea salt and red pepper flakes if you like it spicy.
Roasted Asparagus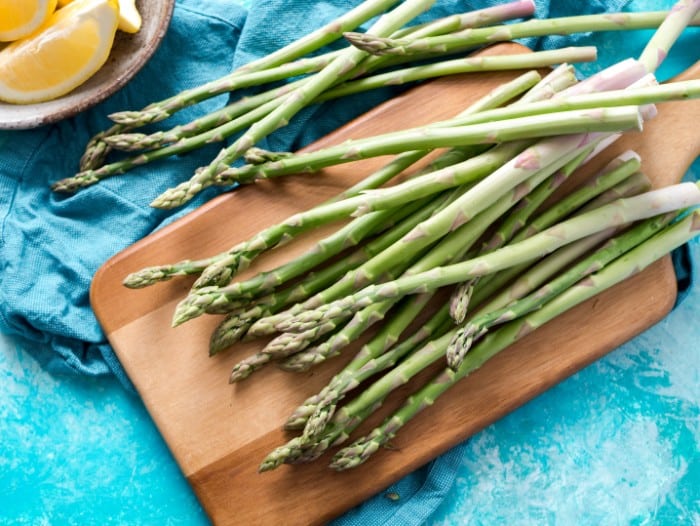 Asparagus is a versatile veggie that's well-suited for breakfast, brunch, and dinner. Since it's easy to prepare in the oven, asparagus can be a great healthy side dish option to pair with your frittata.
If the oven is already on, then all you have to do is toss asparagus in oil, salt, and pepper, then let it bake on a baking sheet alongside your frittata. Bonus points if you wrap your asparagus in bacon.
Cinnamon Rolls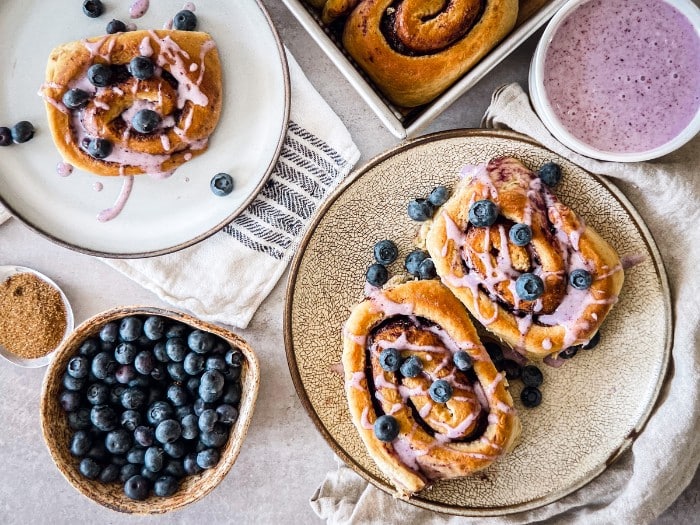 When is it not time for cinnamon rolls? Honestly, no matter what time of day it is, your friends and family will be forever grateful that you went out of your way to make fresh cinnamon rolls.
These blueberry cinnamon rolls will be loved by adults and kids alike, and though they are a labor of love, they are 100% worth it.
Brunch should be easy, fun, and satisfying. Thankfully, whipping up a frittata is the perfect way to make a hearty meal to feed your friends and family, without committing yourself to spend all day in the kitchen.
Be sure to follow Golden Truffle on Instagram and Pinterest to get more answers to your brunch-related questions, plus all the brunch recipes you can handle.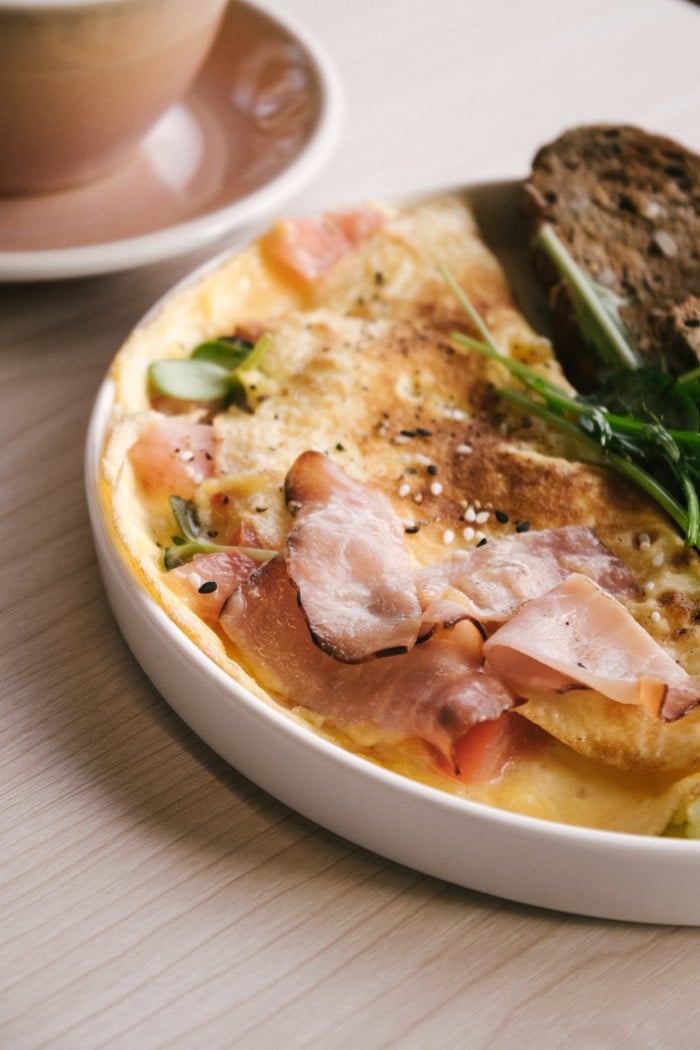 FAQs:
What do you serve with frittata for breakfast?
You can serve a frittata with just about anything, but generally, hashbrowns, toast, fresh fruit, or biscuits are all excellent choices. If you're craving something sweet, then go for muffins or fresh cinnamon rolls.
What makes a frittata so different from an omelette?
A frittata is a baked dish that's made to serve multiple people, whereas an omelette is typically made to order and prepared on the stovetop.
Here are a few egg-forward recipes you might like!
Olivia has been in love with all things food and libations for nearly a decade. When she's not cooking up new recipes, she enjoys bikepacking, wine tasting, crocheting, and traveling in her camper van up and down the Pacific Northwest.