Perhaps you over-estimated the hunger of your brunch party guests, or maybe you made a double batch of pancake batter. Either way, consider yourself lucky if you have leftover pancakes, because pancakes just so happen to make the best leftovers.
Regardless of what equipment you have at your disposal, you can reheat leftover pancakes and have them turn out just as good as freshly flipped cakes.
Continue reading to learn the most effective ways of reheating pancakes, plus tips for making them taste even better the second day.
How to Reheat Pancakes in the Microwave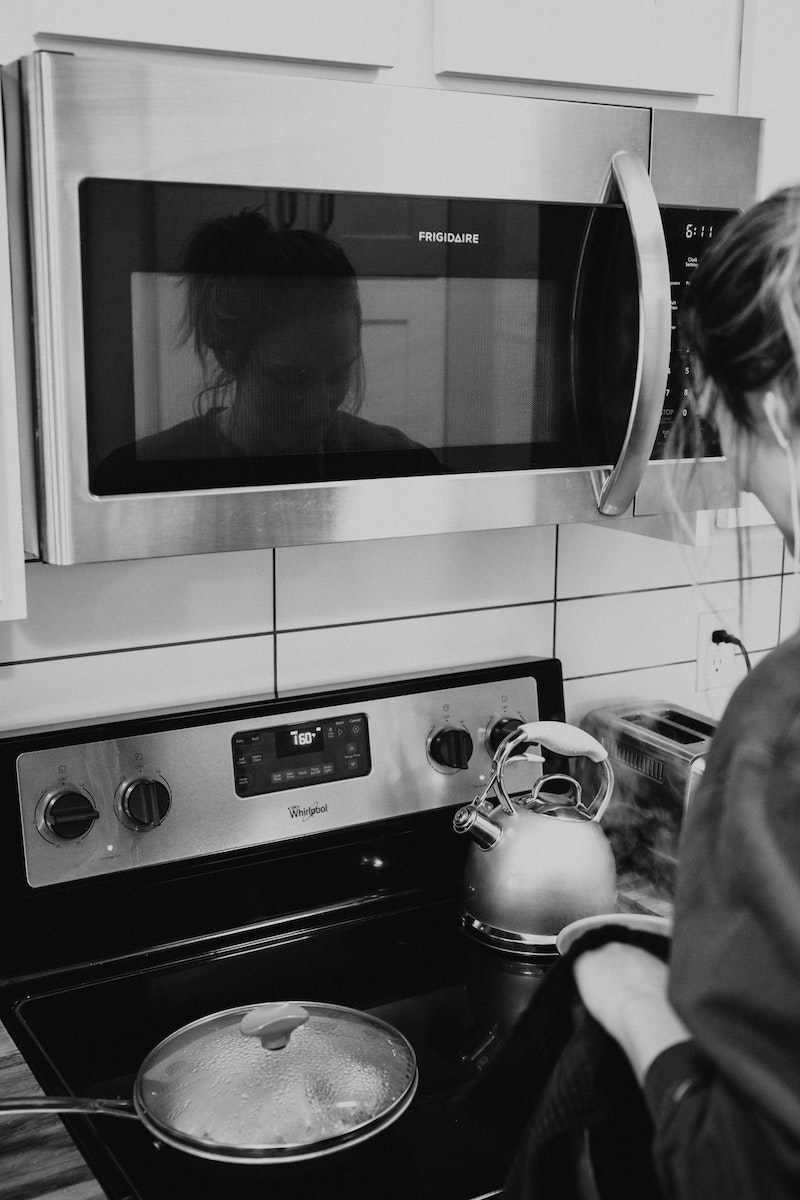 Reheating pancakes in the microwave is a quick and simple way to guarantee warm, steamy pancakes for your second day brunch.
To reheat pancakes in the microwave, simply place them on a microwave-safe dish and heat in 20-second increments, until thoroughly warm. About 1 minute for refrigerated pancakes and 1 ½ minutes from frozen should do the trick.
Pros: The quickest method and the easiest. 
Cons: Can make pancakes soggy and not keep their shape well. 
How to Reheat Pancakes in the Oven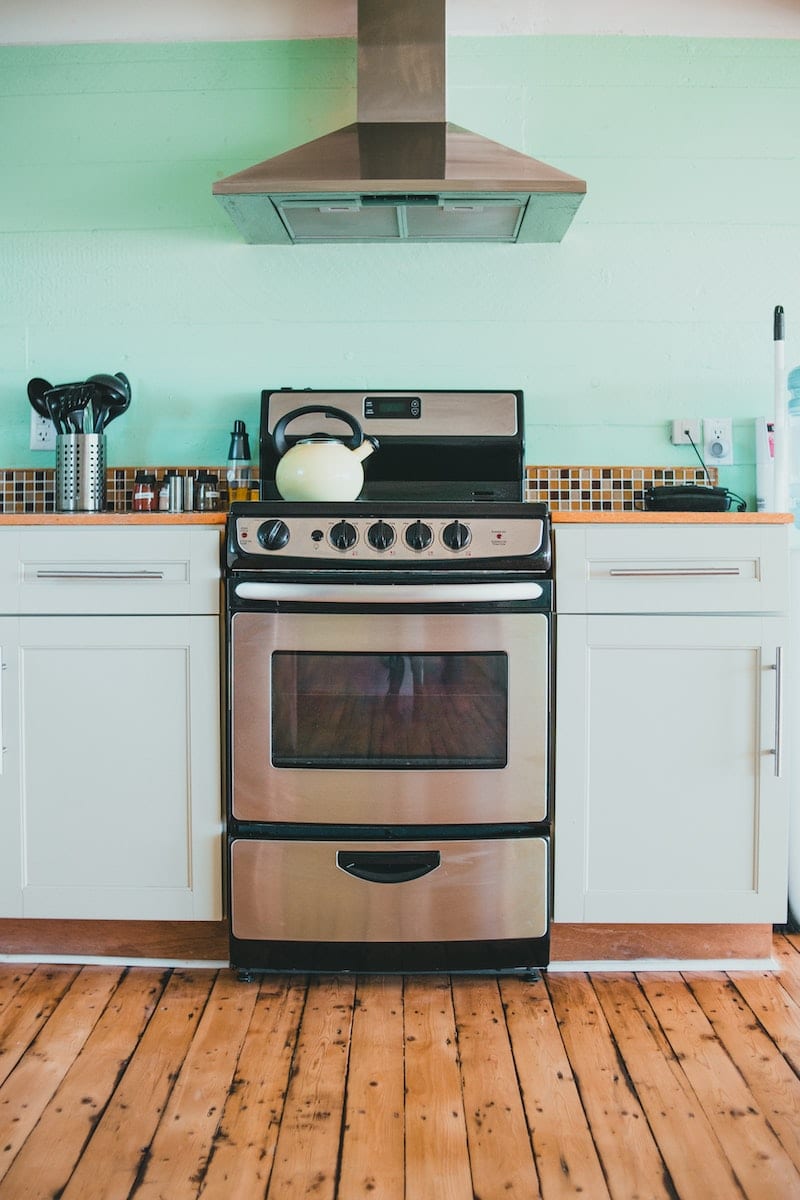 Using an oven is a good set-it-and-forget it way to reheat just about anything. It takes the longest amount of time, but arguably yields the highest quality reheated pancake.
This is because the oven is perfect for slowly and steadily reheating leftovers. Using the oven is also the best method for reheating a large number of pancakes.
To reheat pancakes in the oven, place them on a baking sheet lined with parchment paper or aluminum foil and heat at 350° for 6-8 minutes, or until thoroughly warmed. To prevent the tops from burning, you can cover the pan in aluminum foil.
Pros: Can reheat a large quantity of pancakes.
Cons: Takes the longest amount of time. 
How to Reheat Pancakes in the Air Fryer
Air fryers are all the rage, and with good reason. Using an air fryer to reheat leftovers is fast, safe, and ridiculously easy. The whole process only takes 2-3 minutes, and you can reheat several at a time.
To reheat your pancakes in an air fryer, place them in the air fryer basket. They can overlap but should not stack on top of each other. Cook at 350° for 2-3 minutes for refrigerated pancakes, or 4-5 minutes from frozen.
Pros: Fast, easy, can reheat multiple at once.
Cons: The air fryer cooks so fast, so if you're not careful you can burn the pancakes.
How to Reheat Pancakes in a Skillet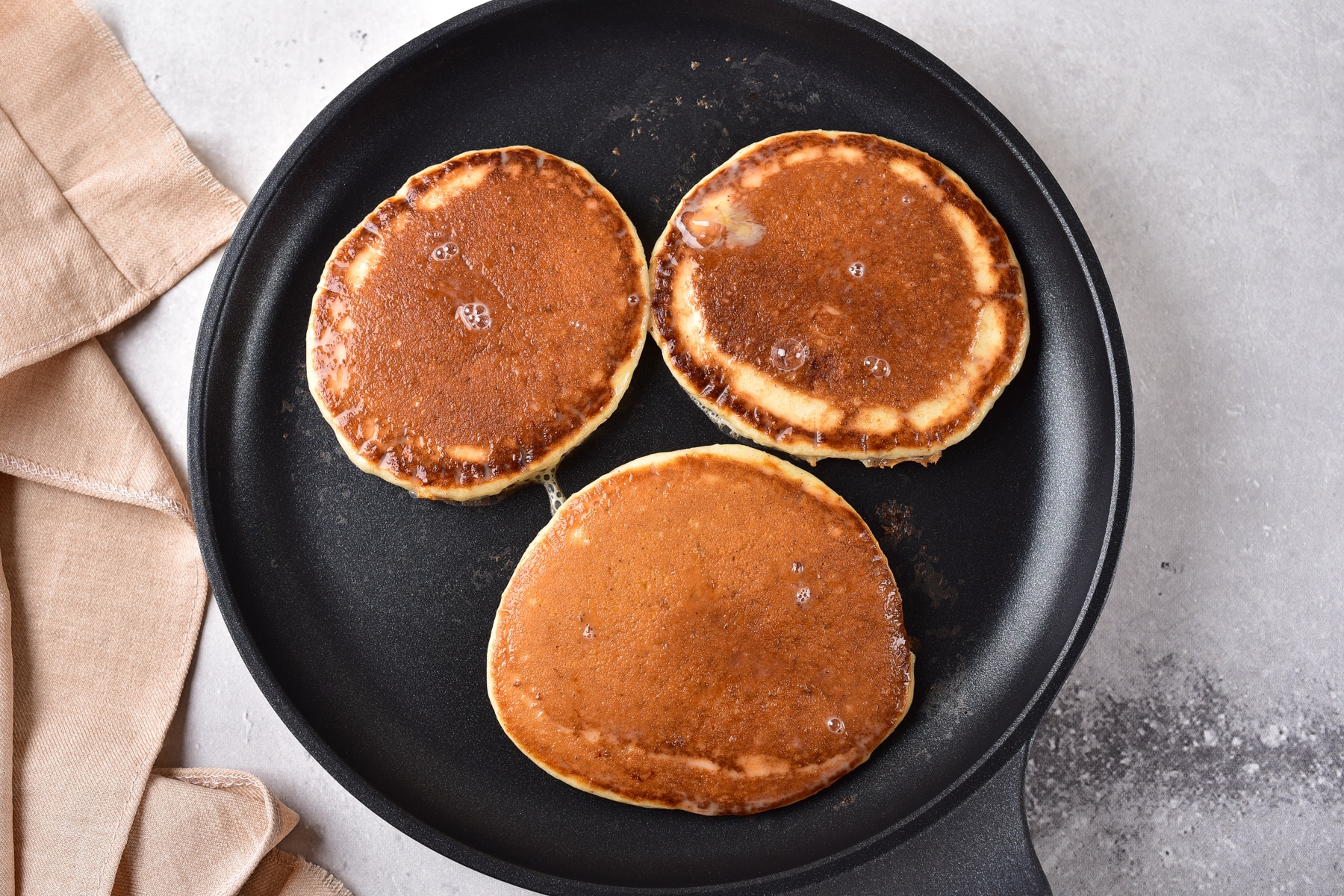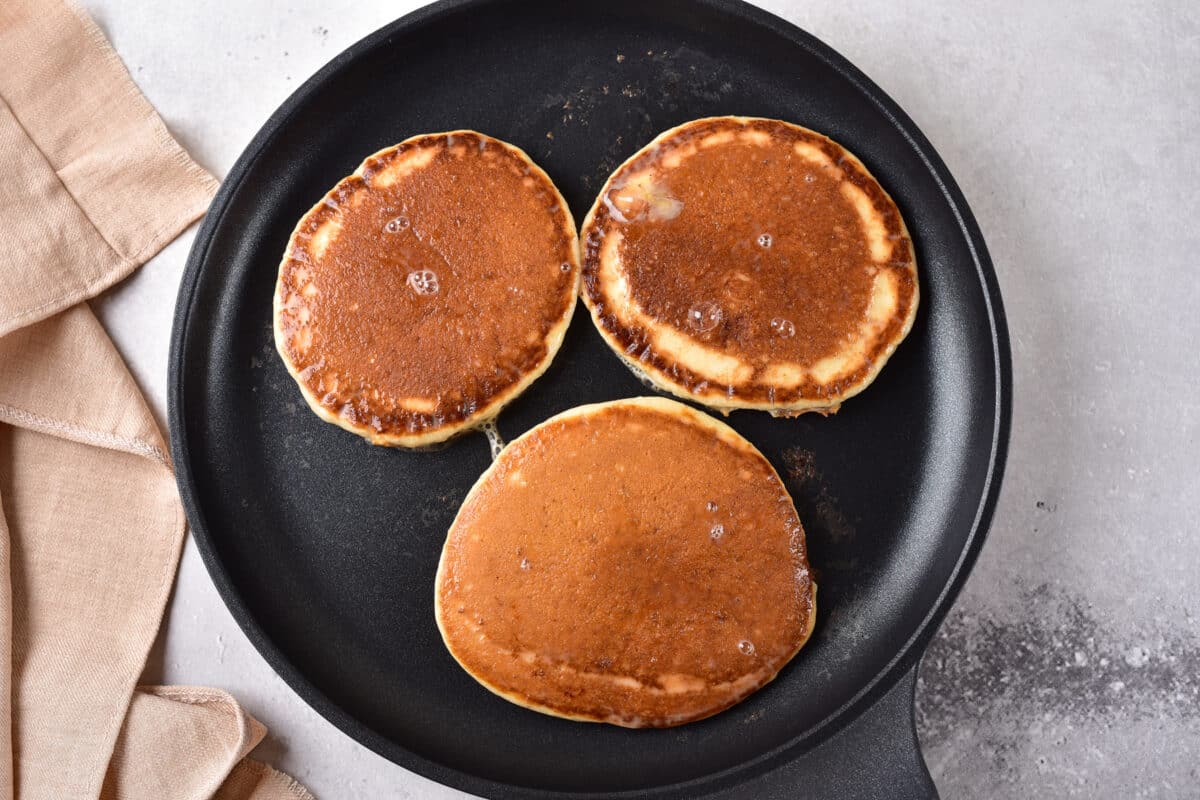 Pancakes are made on a skillet, so why not reheat them this way? The trick is to reheat the pancakes slowly, and make sure there is enough butter or oil in the skillet so as not to burn the pancakes.
To reheat pancakes in a skillet, set the skillet to medium heat and add a tablespoon of butter. Once the butter has melted, add the pancakes. Cook your pancake on one side for 2-3 minutes, then flip and cook for another 2 minutes, then serve.
Pros: Reheats evenly, resulting in better tasting pancakes. 
Cons: Not recommended for frozen pancakes, as the outsides can burn before they are fully cooked on the inside.
Tips for Reheating Pancakes
Here are a couple tips to make your reheating process go more smoothly.
Don't store leftover batter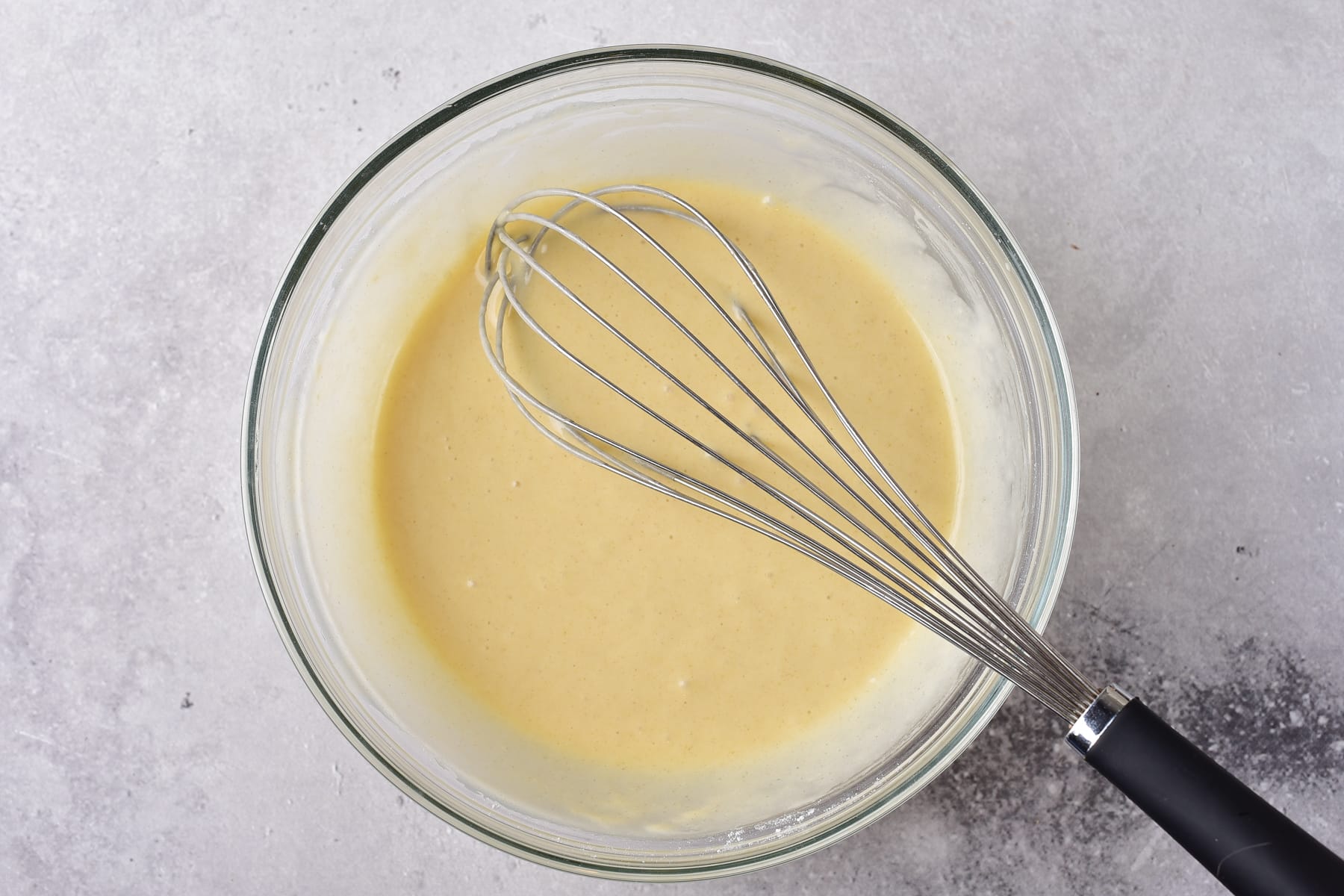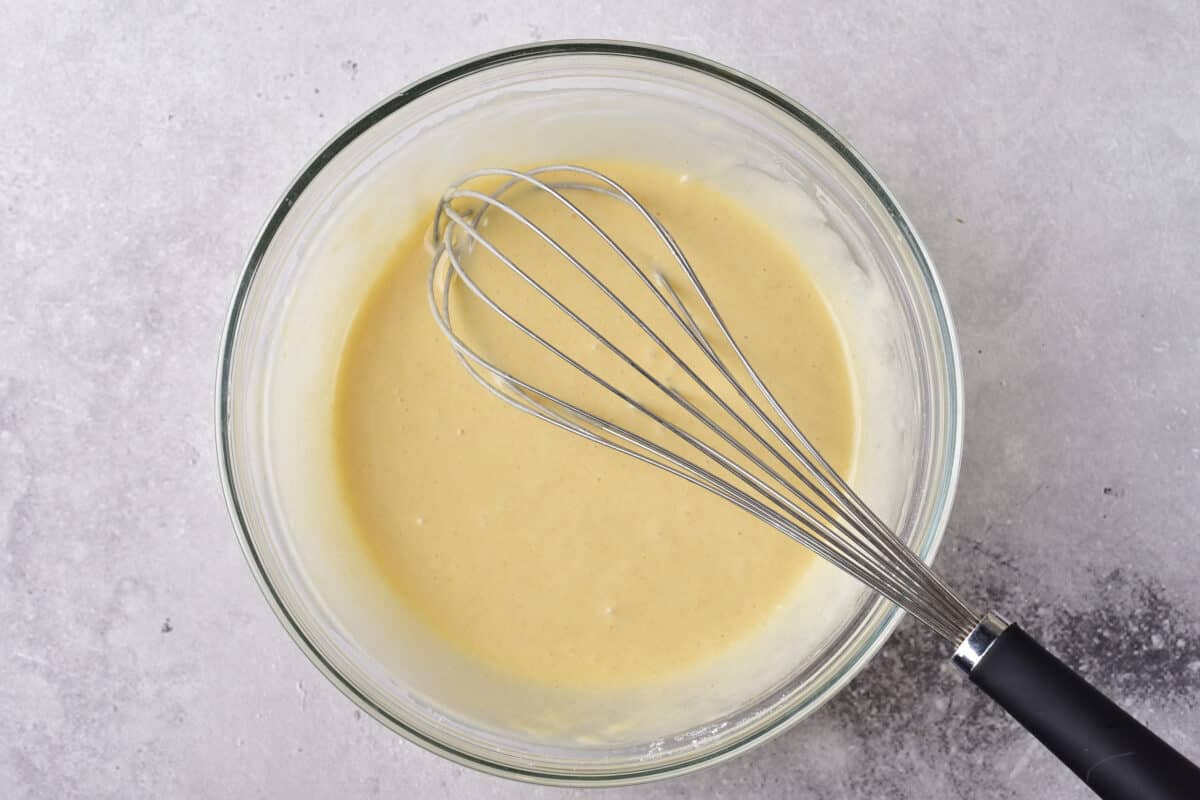 Save yourself the hassle and don't store leftover batter. The batter will firm up in the fridge and become rock solid in the freezer, making it impossible to turn into fluffy pancakes.
Keep the toppings separate from the pancakes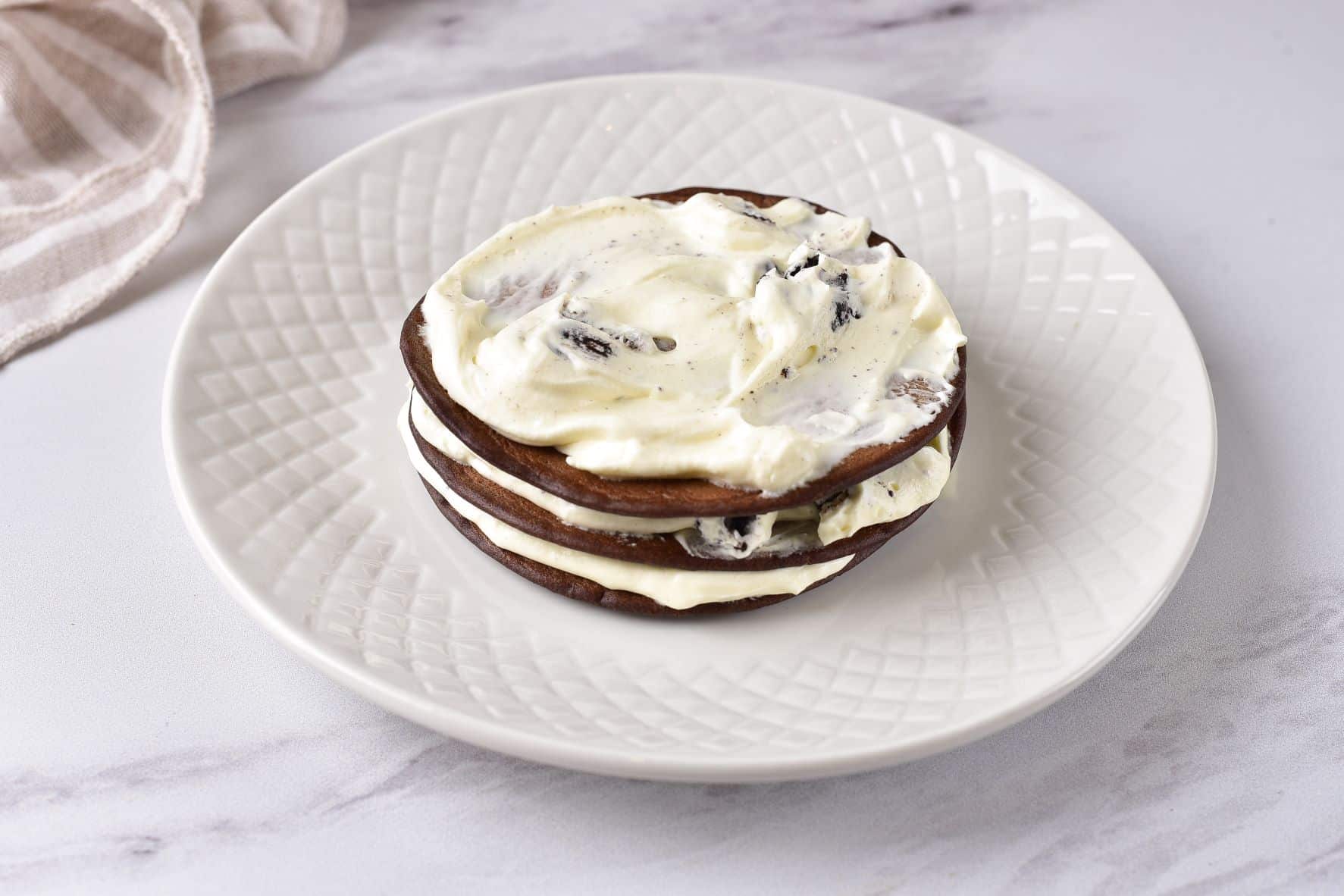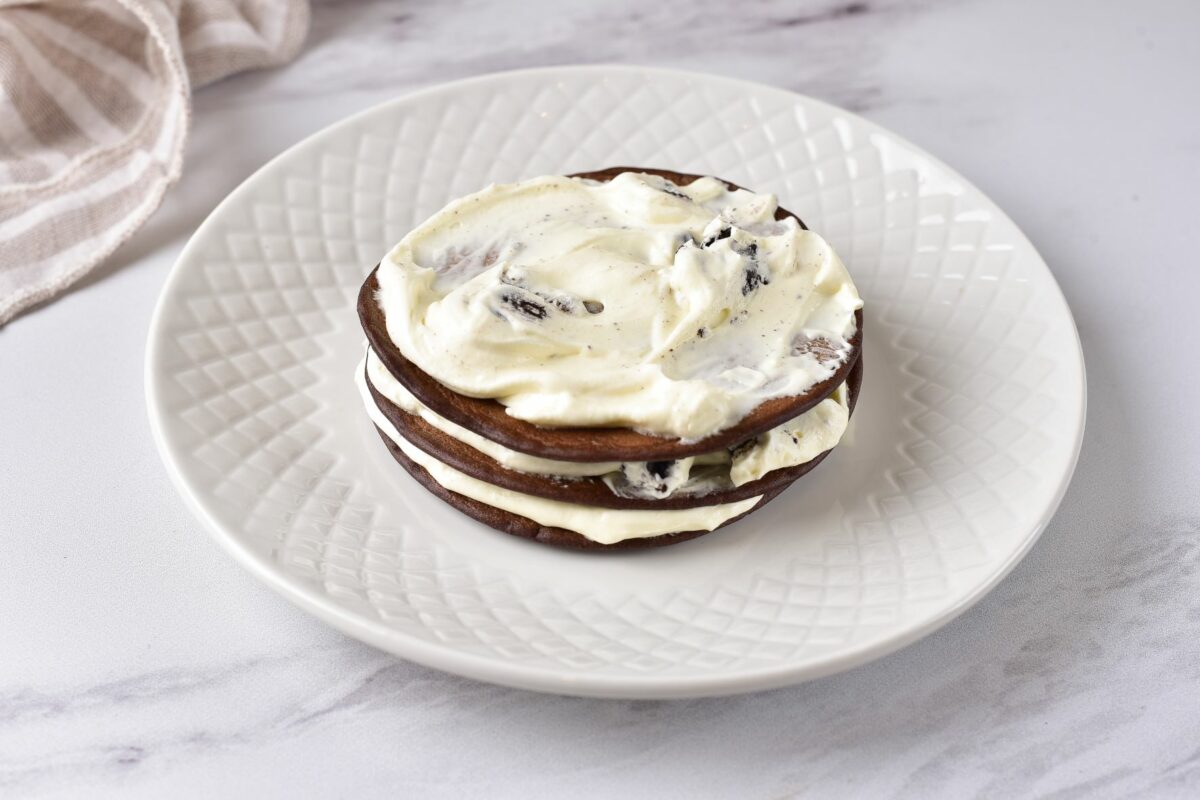 As good as these Oreo pancakes are, if you know you're going to be keeping some as leftovers, keep the whipped cream and other toppings separate from the leftover pancakes. Otherwise, they will get mushy and messy, making for subpar leftovers. 
Know how to freeze your pancakes
Pancakes freeze wonderfully, but they can form into a giant block if you're not careful.
To properly freeze pancakes, separate each cake with a piece of parchment paper before placing them in an airtight container and freezing them. Alternatively, you can also place your pancakes on a plate or small sheet pan and freeze separately before placing them in the airtight container.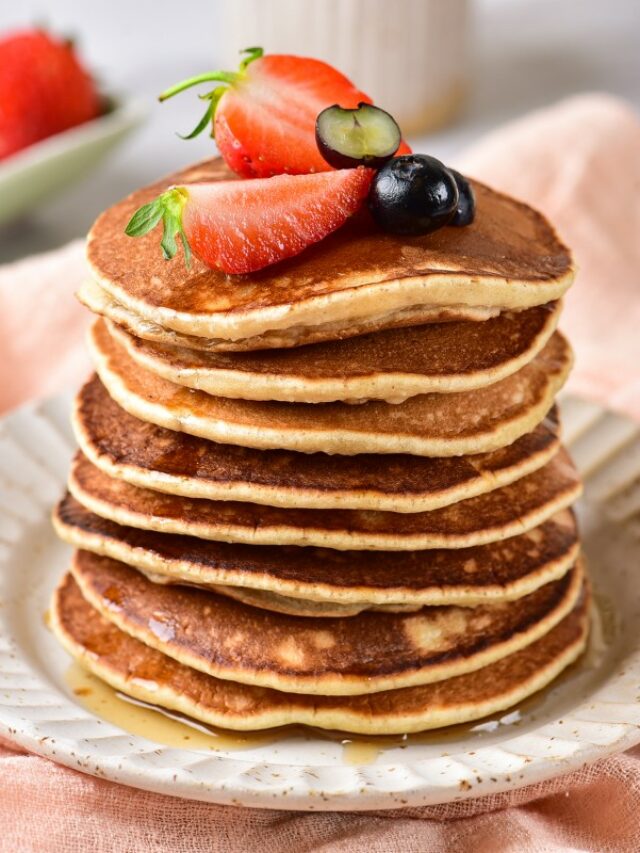 No matter what equipment you have in your kitchen, you have the ability to easily reheat leftover pancakes. Each method has its pros and cons, but no matter which you choose, you still get to eat pancakes. What's the worst that could happen?
Still hungry for more? Be sure to follow Golden Truffle on Instagram and Pinterest for more thorough answers to your questions, plus all the brunch recipes you can handle. 
Check out some of our other pancake recipes: French Toast Pancakes | Sweet Cream Pancakes | Tres Leches Pancakes | Lemon Blueberry Pancakes | Oat Milk Pancakes | 3-Ingredient Banana Oatmeal Pancakes
---
Can you reheat a cooked pancake?
You sure can. Cooked pancakes can easily be reheated in the microwave, oven, air fryer, or on a skillet. Each method has its pros and cons, but they all work perfectly well.
Can you warm up pancakes in the microwave?
Yes. Reheating pancakes in the microwave is the easiest and fastest way to reheat pancakes. One downside is that microwaved pancakes can become soggy and lose their shape.
Can I make pancakes ahead of time and then reheat them?
Yes. The beauty of pancakes is how perfect they are for freezing and reheating at a moment's notice. The next time you want to make pancakes, do yourself a favor and make a double batch. Leftovers freeze easily and can be reheated in just about every way imaginable.

Olivia has been in love with all things food and libations for nearly a decade. When she's not cooking up new recipes, she enjoys bikepacking, wine tasting, crocheting, and traveling in her camper van up and down the Pacific Northwest.