This quick and easy recipe is great if you prefer your eggs cooked over hard, with no runny yolk. Eggs are my favorite breakfast, and this recipe makes it simple to enjoy a couple of perfectly cooked over hard eggs in no time at all!
If there's one thing that everyone has an opinion of at the breakfast table, it's how they like their eggs. Knowing exactly how to cook each type of egg can be a bit complicated, but I'll make it simple and explain how to make over hard eggs perfectly, every time.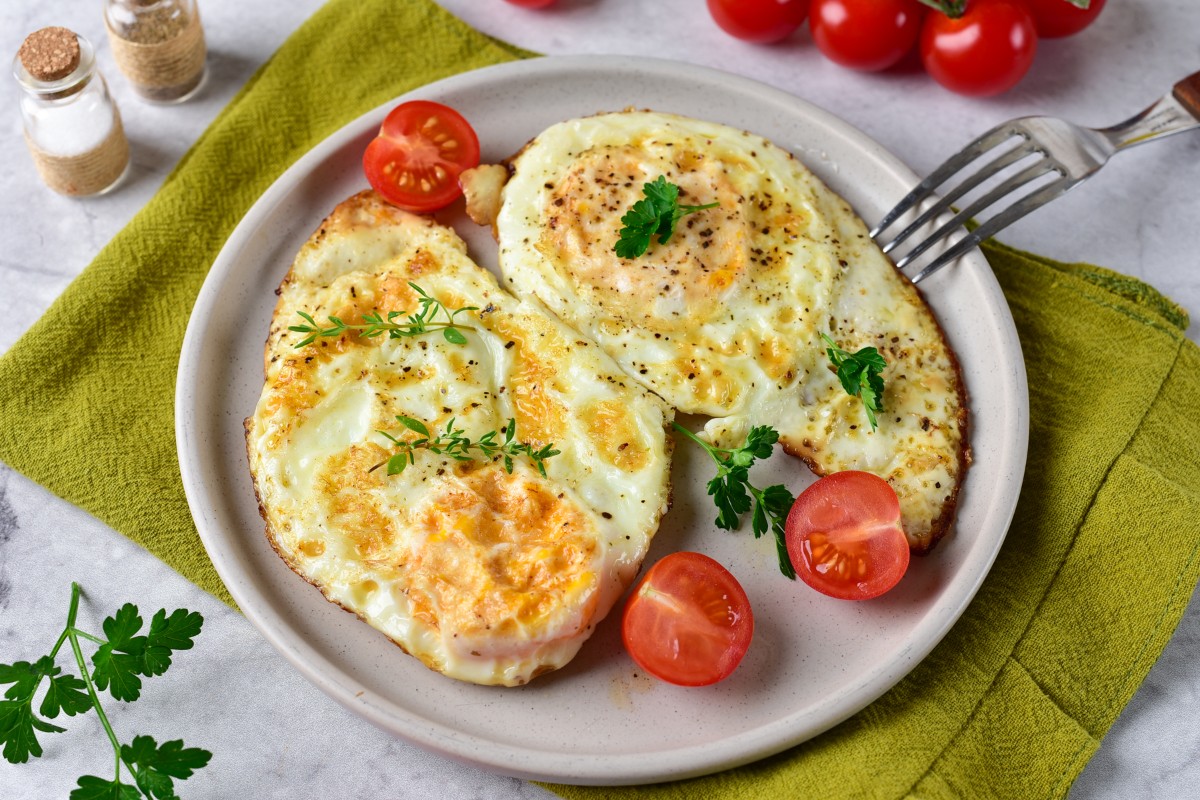 Looking for more egg recipes? Here are other recipes you might enjoy: Air Fryer Soft Boiled Eggs, Best Seasonings for Scrambled Eggs, Spinach Artichoke Frittata, and Kale Scrambled Eggs.
Why You'll Love This Recipe
Great source of protein: Eggs are a fantastic source of high-quality protein, perfect for starting your day right. They also provide an array of essential nutrients, like vitamin D.
Quick and easy breakfast: This over hard eggs recipe is incredibly simple and takes just a few minutes to make. It's the perfect way to enjoy a hearty breakfast on busy mornings.
Perfect for different types of dishes: Whether you're making breakfast sandwiches or serving them with crispy bacon and avocado toast, over hard eggs are versatile and pair well with various foods. They're the perfect way to get a bit of crispiness and a completely cooked yolk, especially if you're not a fan of runny yolks.
Recipe Ingredients
You'll need the following ingredients to make this hard eggs recipe: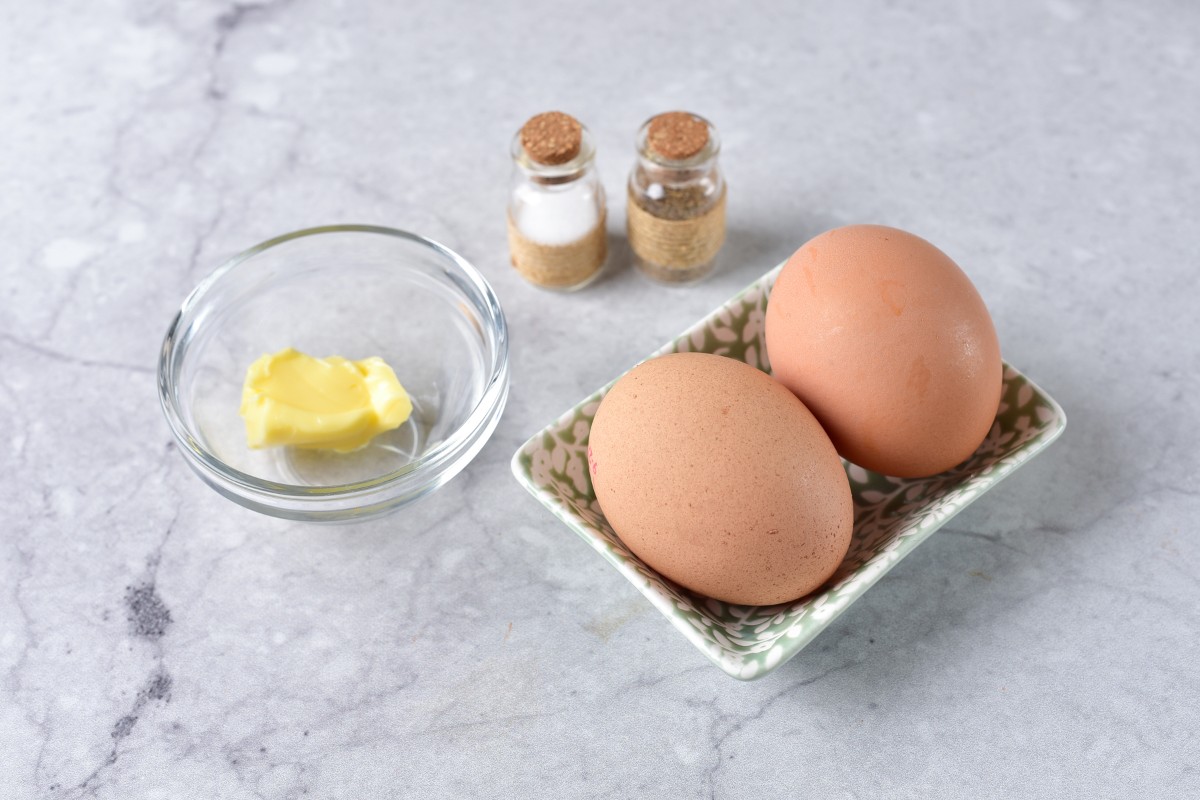 Ingredient Notes
Eggs: The fresher the eggs, the better your over hard eggs will turn out. Look for organic, pasture-raised eggs for the highest quality eggs. Older eggs are a great choice too as they are easier to peel if you're going for a hard boiled egg version.
Butter or Oil: Cooking spray, butter or bacon grease can be used for frying the eggs. If you want a healthier alternative, avocado oil is a great option. For an extra bit of flavor, try frying your eggs in bacon grease. Just be careful not to burn it!
How To Make Over Hard Eggs
Making this recipe could not be more simple. Just remember to keep an eye on your eggs—over hard is great, but burnt is not!
First, heat your pan to medium-low heat, adding ½ tablespoon of your oil or butter to the pan.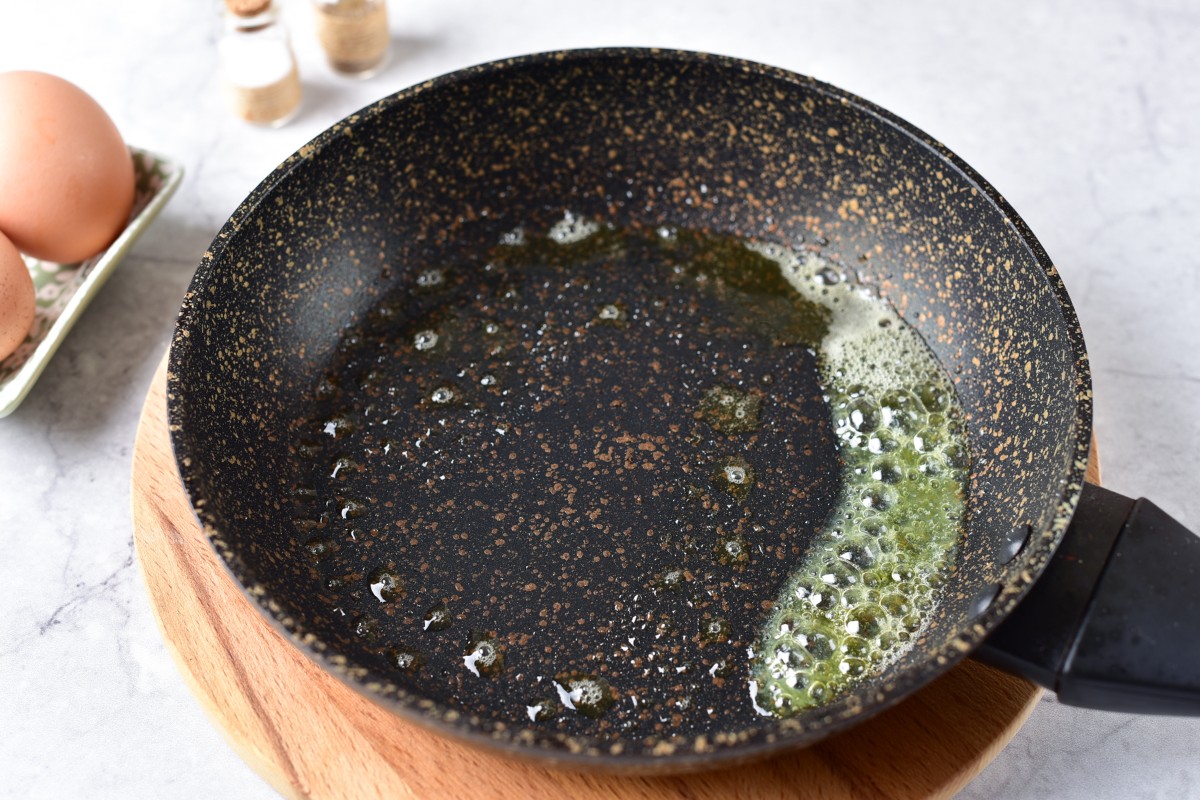 Shortly after heating your pan, you can crack your eggs. While they're cooking, sprinkle with salt and pepper. Don't overdo it—you can always add more later.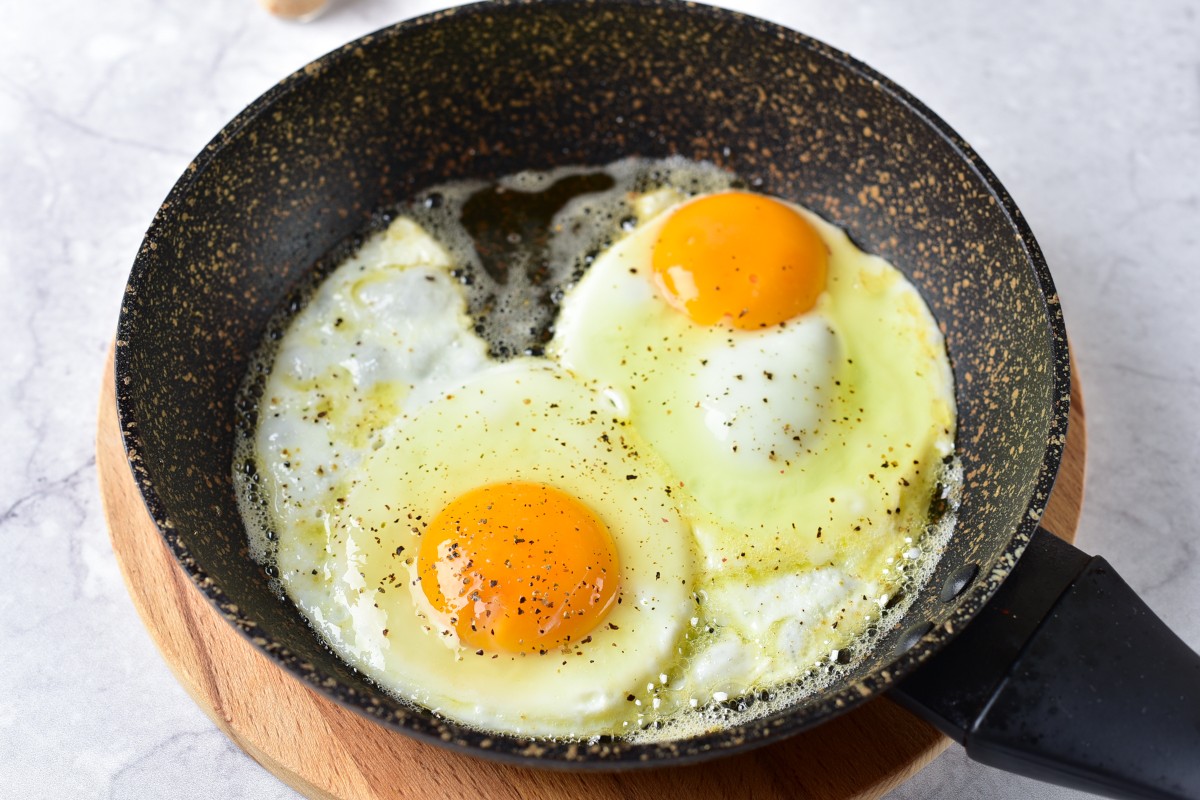 Let your eggs cook for about 2-3 minutes, turning down the heat if necessary. Once your whites look fully cooked, flip your eggs over with the spatula. Let them cook another 2 minutes, until the yolk is fully cooked.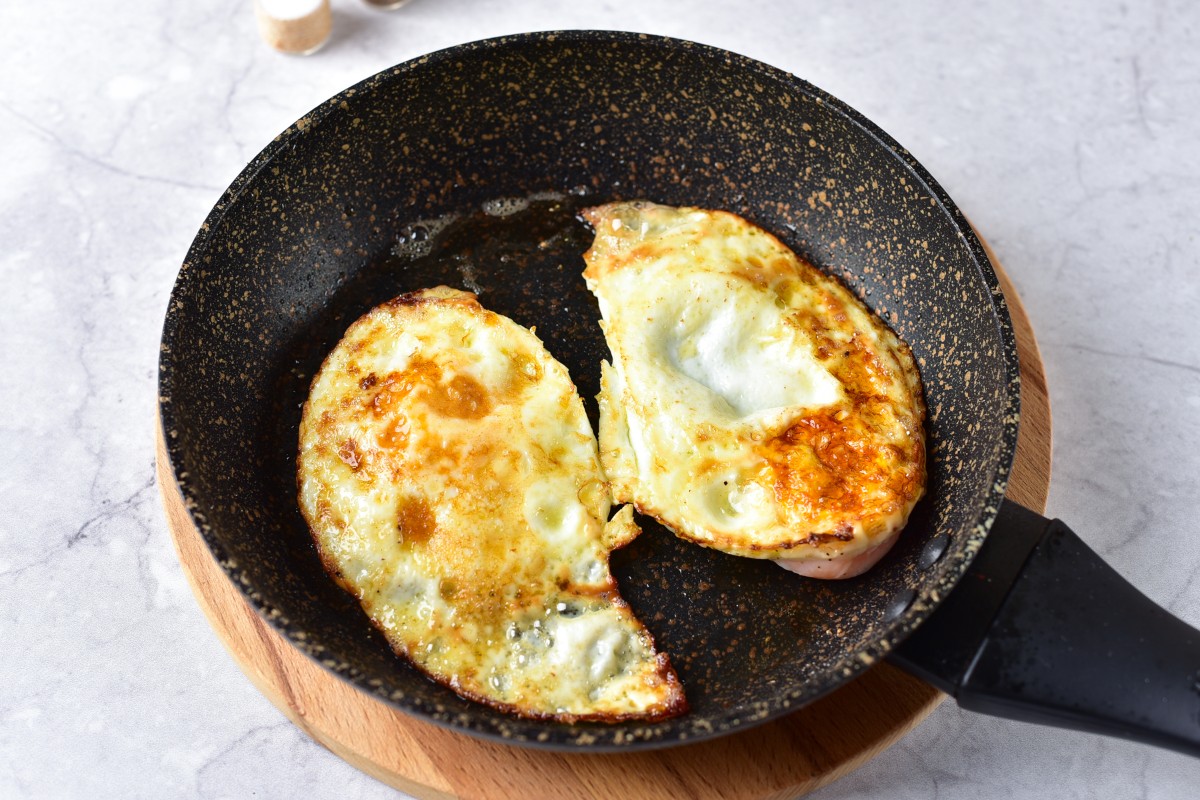 Gently press on the yolk to make sure it's broken, then you're good to serve!
Recipe Tips
Use a non-stick pan or a well-seasoned cast iron pan to ensure the egg doesn't stick during the cooking process. It's essential for flipping the eggs without breaking the yolk side.
It's best to cook the eggs over medium-low heat. Too high and your eggs can burn; too low and they can become rubbery. Adjust the heat as needed.
A thin spatula is the best tool for flipping your eggs. This will help you slide under the egg without breaking the yolk or the whites of the eggs.
Storage & Reheating
Store leftovers in an airtight container in the refrigerator for up to 3 days. Reheat gently in a nonstick skillet over medium heat or in the microwave for a quick and easy breakfast.
Additions & Substitutions
This basic recipe is versatile and can be customized in many different ways. Substitute your favorite seasoning for the salt and pepper, or add a sprinkle of your favorite cheese during the last minute of cooking. If you're a fan of a firm yolk but want a different variation, you could also try an over-medium egg.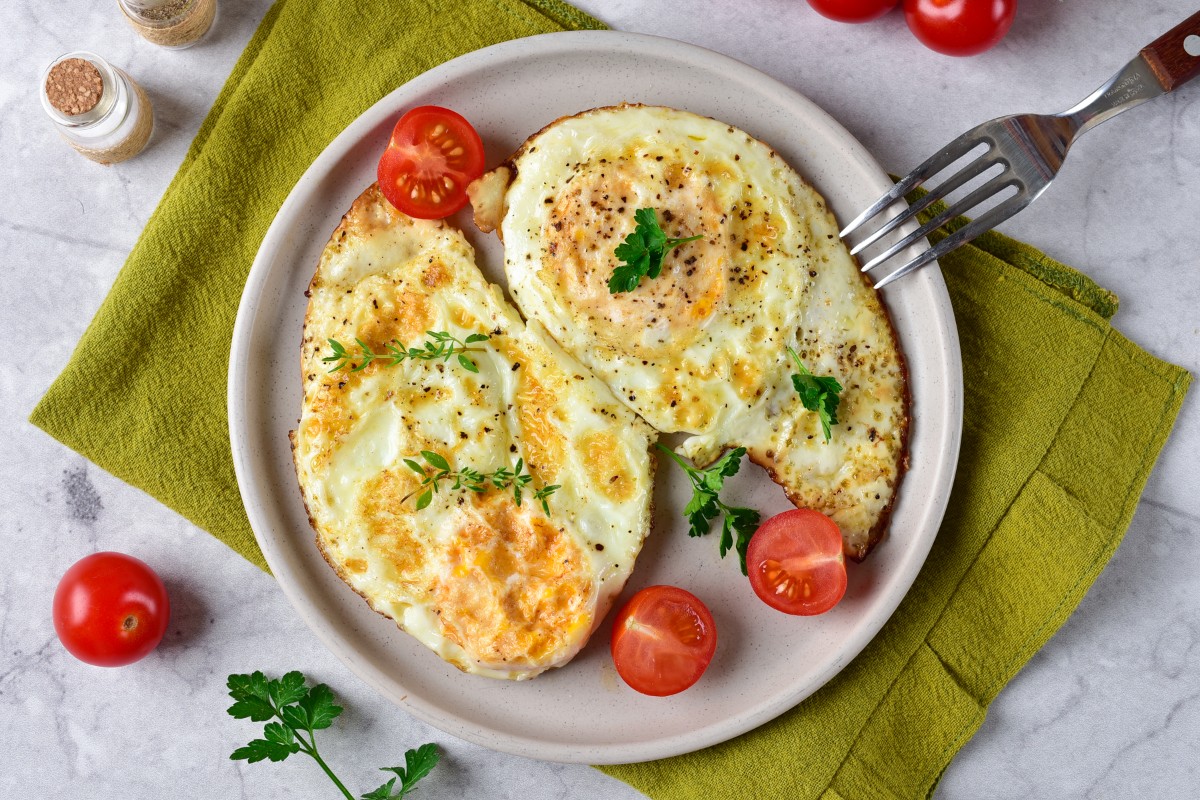 Recipe FAQs
What should I serve with this hard eggs recipe?
Over hard eggs are a perfect match for a variety of breakfast dishes. Serve them with toast, crispy bacon, or even avocado toast for a meal rich in healthy fats. Fresh fruit on the side provides a sweet contrast to the savory eggs, making for a well-rounded and delicious meal. The firm yolk of the over hard egg also makes it the best fried egg for breakfast sandwiches.
What does over hard mean for eggs?
Over hard eggs are eggs with the whites and yolk fully cooked through, similar to a hard-boiled egg.
What is the difference between over hard and over easy eggs?
Over easy eggs have runny yolks, like a sunny side up egg, except it's cooked on both sides. Over hard eggs do not have runny yolks—they are fully cooked through.
---
Here are a few other egg recipes you might enjoy!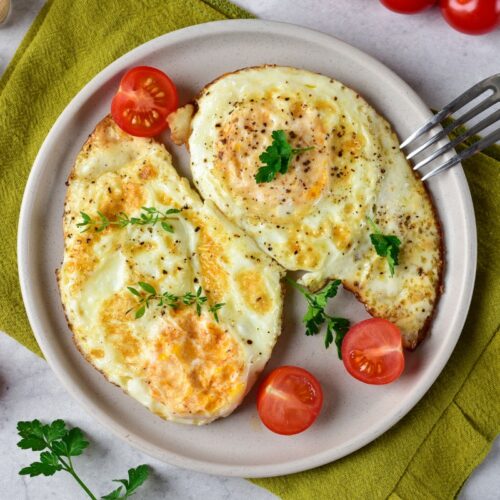 Over Hard Eggs Recipe
If you love over hard eggs with a firm yolk and a sunnyside up look, then this recipe is perfect for you. This quick and easy breakfast classic will shock you with how simple it is. If breakfast is the most important meal of the day, then eggs are the most important part of breakfast!
Ingredients
2

medium-sized eggs

salt

to taste

black pepper

to taste

½

tbsp

butter or neutral cooking oil
Instructions
Set your nonstick pan or cast iron skillet to medium low heat and add your butter or neutral cooking oil.

Crack your eggs and sprinkle with salt and pepper.

Cook on one side, undisturbed, for 2-3 minutes until whites are fully cooked.

Flip your eggs with a spatula and let cook for 2 minutes on the other side.

Gently press the eggs to make sure the yolk is fully cooked.

Serve, adding more salt and pepper if necessary.
Nutrition
Calories:
200
kcal
Carbohydrates:
1
g
Protein:
14
g
Fat:
12
g
Cholesterol:
420
mg
Sodium:
200
mg
Olivia has been in love with all things food and libations for nearly a decade. When she's not cooking up new recipes, she enjoys bikepacking, wine tasting, crocheting, and traveling in her camper van up and down the Pacific Northwest.