This quick and easy recipe is great if you prefer your eggs cooked over hard, with no runny yolk. Eggs are my favorite breakfast, and this recipe makes it simple to enjoy a couple of perfectly cooked over hard eggs in no time at all!
If there's one thing that everyone has an opinion of at the breakfast table, it's how they like their eggs. Knowing exactly how to cook each type of egg can be a bit complicated, but I'll make it simple and explain how to make over hard eggs perfectly, every time.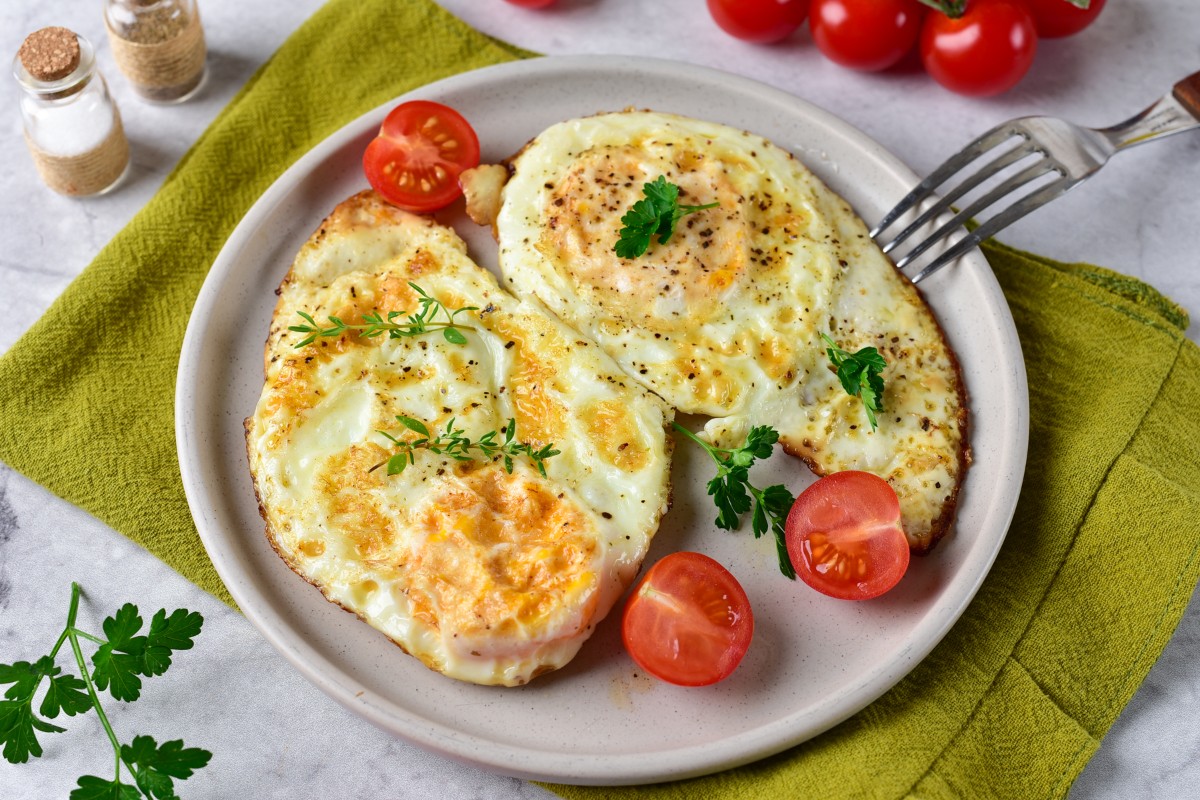 What You Need to Make Over Hard Eggs
Since we're just making eggs in this recipe, the ingredient list is pretty darn simple. You need eggs, salt and pepper, and oil or butter to cook your eggs.
Oil or butter will both work equally well for cooking your eggs. I personally prefer butter because, well, it's butter! Of course, you can also use avocado oil or olive oil for a healthier alternative.
For kitchen equipment, you need a stovetop, a pan, and a spatula. I recommend a nonstick pan and a rubber spatula because they're the best no-mess solution.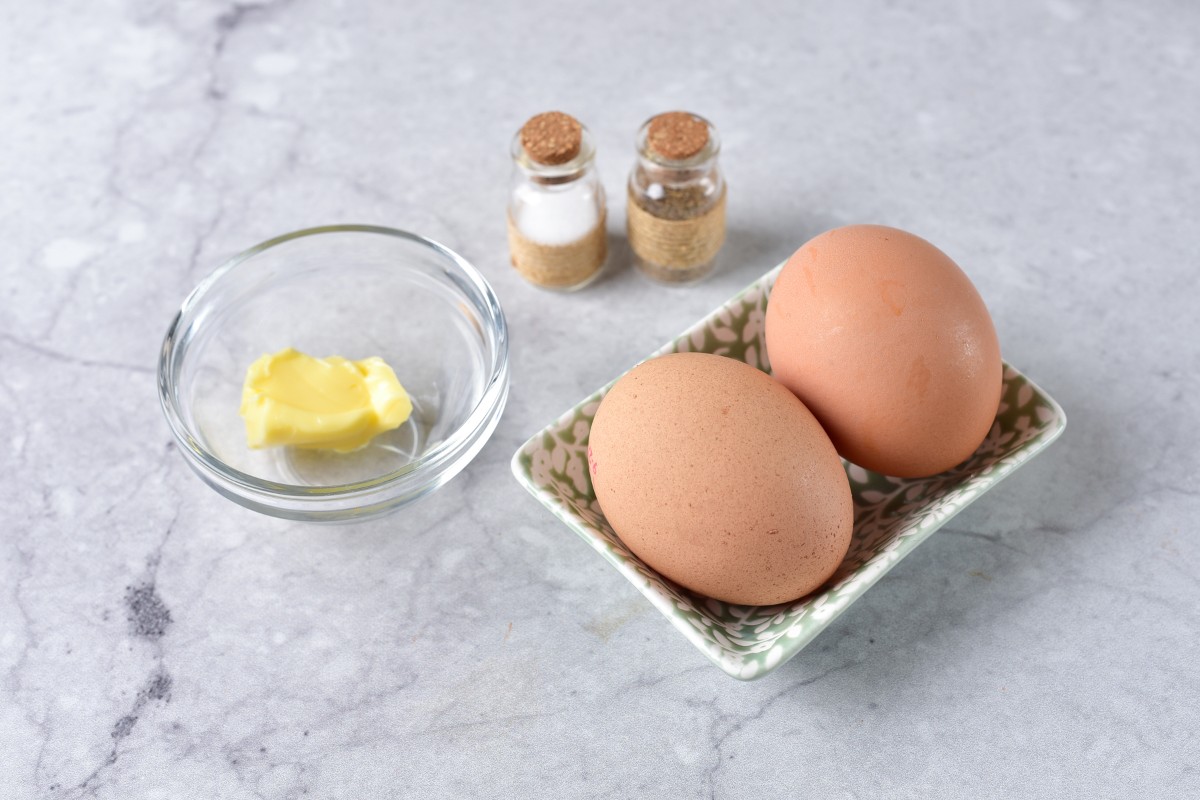 Ingredients:
Eggs
Salt and pepper
Butter or oil
How To Make Over Hard Eggs
Making this recipe could not be more simple. Just remember to keep an eye on your eggs—over hard is great, but burnt is not!
First, heat your pan to medium-low heat, adding ½ tablespoon of your oil or butter to the pan.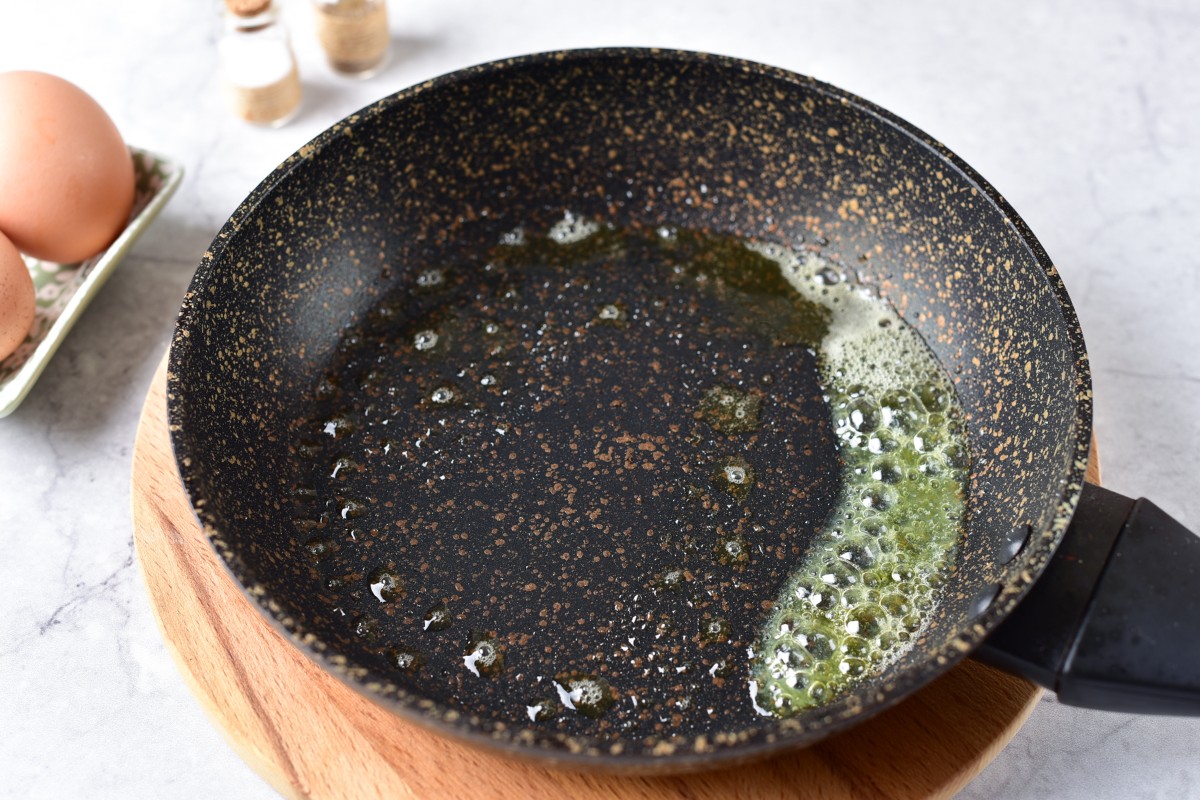 Shortly after heating your pan, you can crack your eggs. While they're cooking, sprinkle with salt and pepper. Don't overdo it—you can always add more later.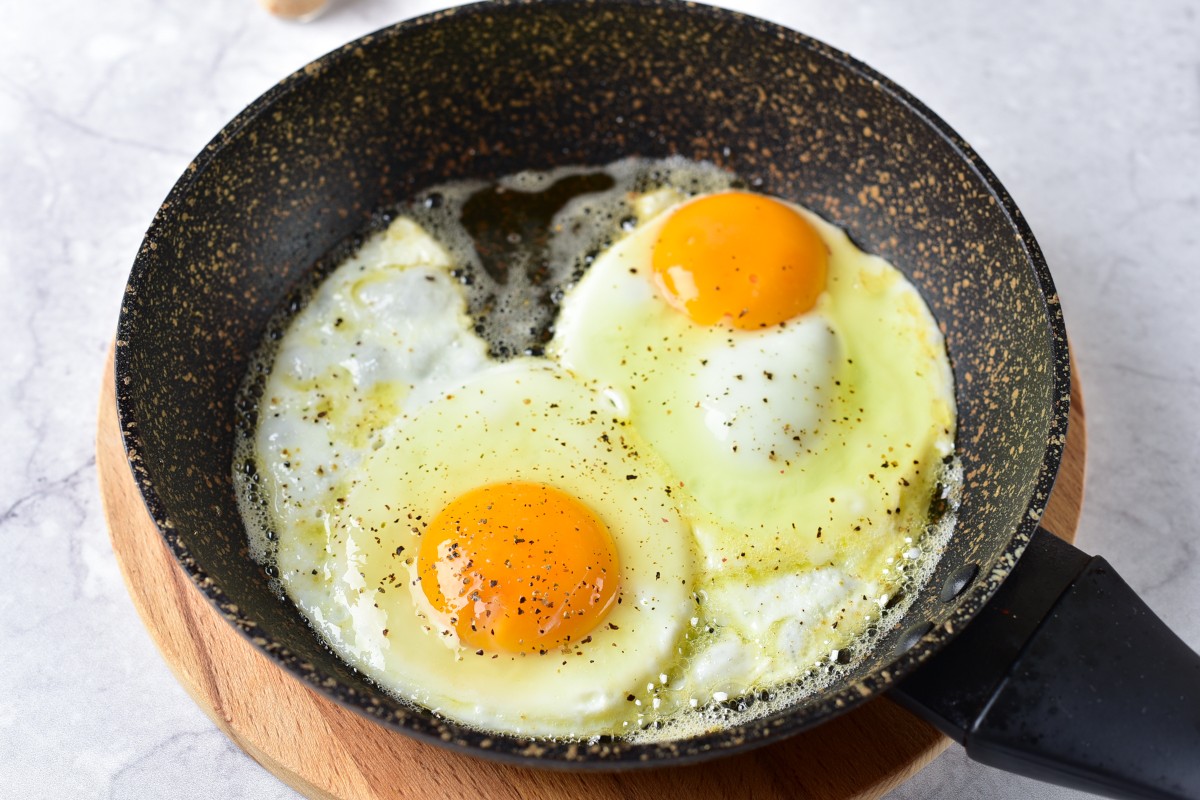 Let your eggs cook for about 2-3 minutes, turning down the heat if necessary. Once your whites look fully cooked, flip your eggs over with the spatula. Let them cook another 2 minutes, until the yolk is fully cooked.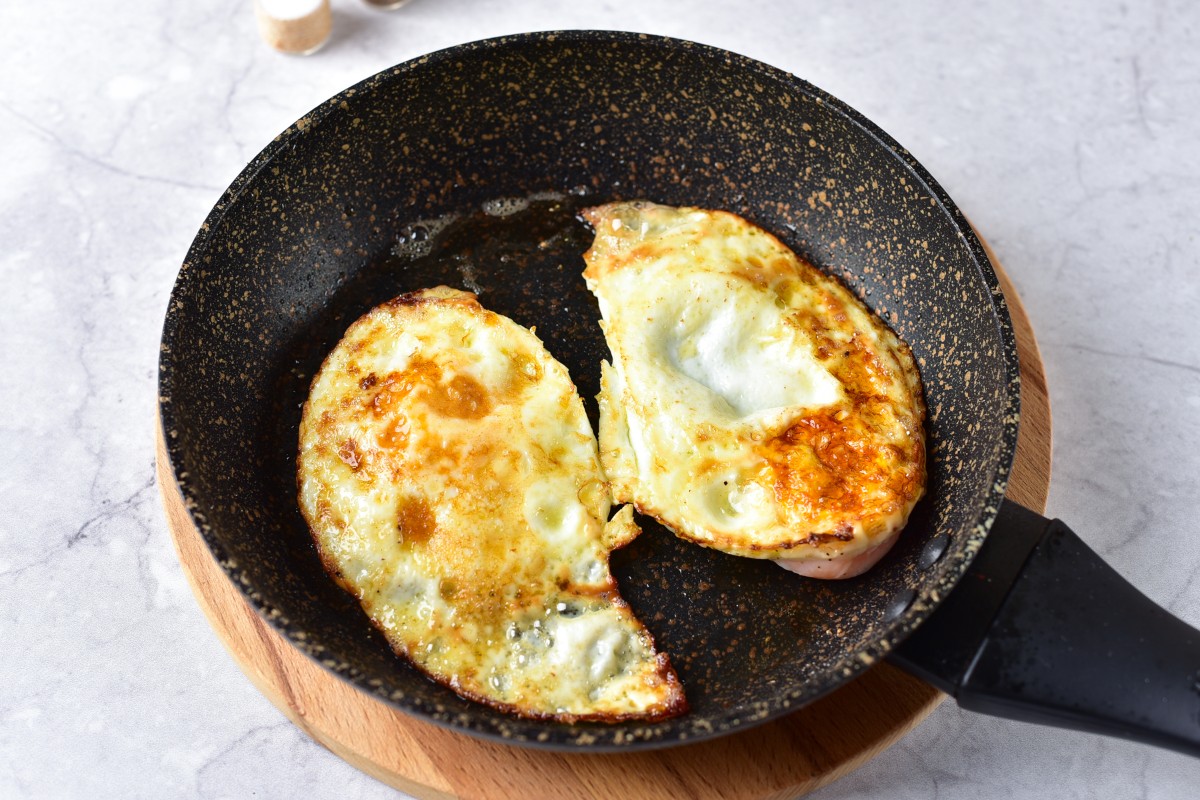 Gently press on the yolk to make sure it's broken, then you're good to serve!
Ways to Eat Over Hard Eggs
Eggs are awesome—fact. They also do best when accompanied by a little something extra. Here are a couple of my favorite ways to enjoy these eggs:
Atop crusty sourdough with sliced avocado and microgreens
Alongside refried beans, rice, salsa and fixings for huevos rancheros
Served atop crispy hashbrowns with bacon
Atop sauteed veggies with shredded cheese and tortillas
In a sandwich, like this Ham and Egg Sandwich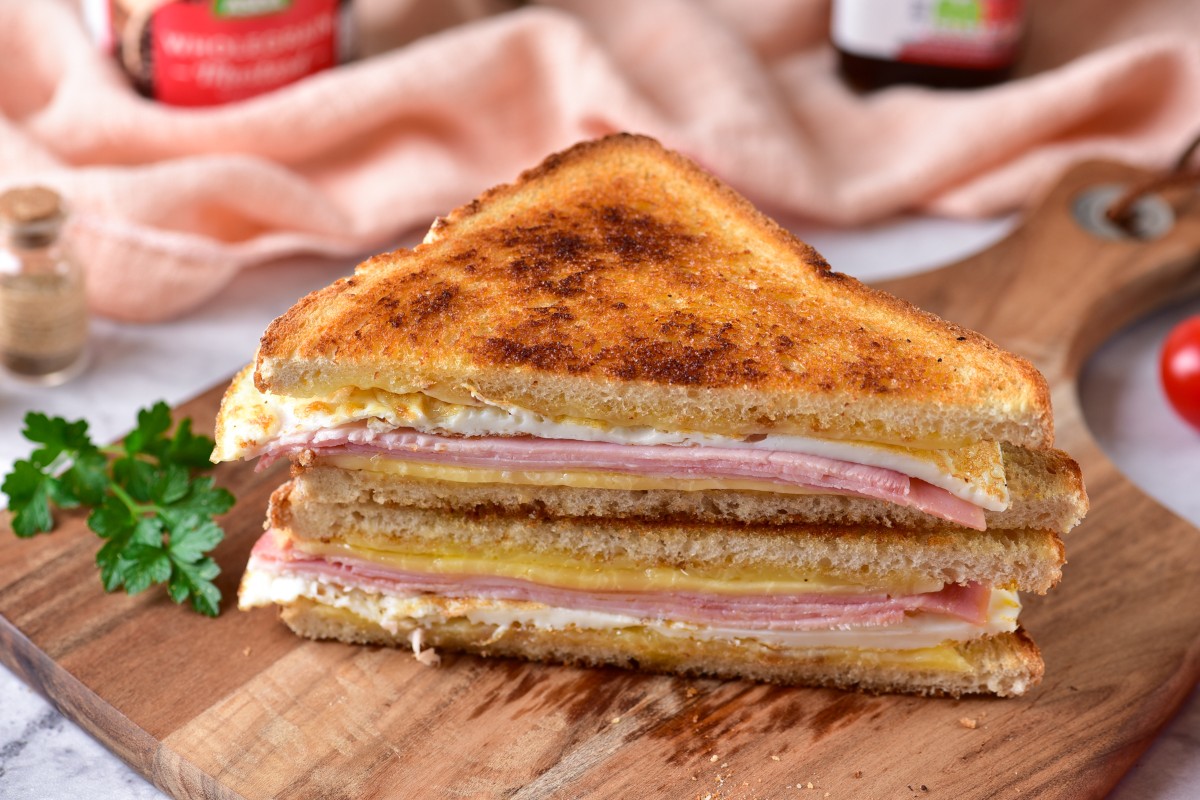 What does over hard mean for eggs?
Over hard eggs are eggs with the whites and yolk fully cooked through, similar to a hard-boiled egg.
What is the difference between over hard and over easy eggs?
Over easy eggs have runny yolks, like a sunny side up egg, except it's cooked on both sides. Over hard eggs do not have runny yolks—they are fully cooked through.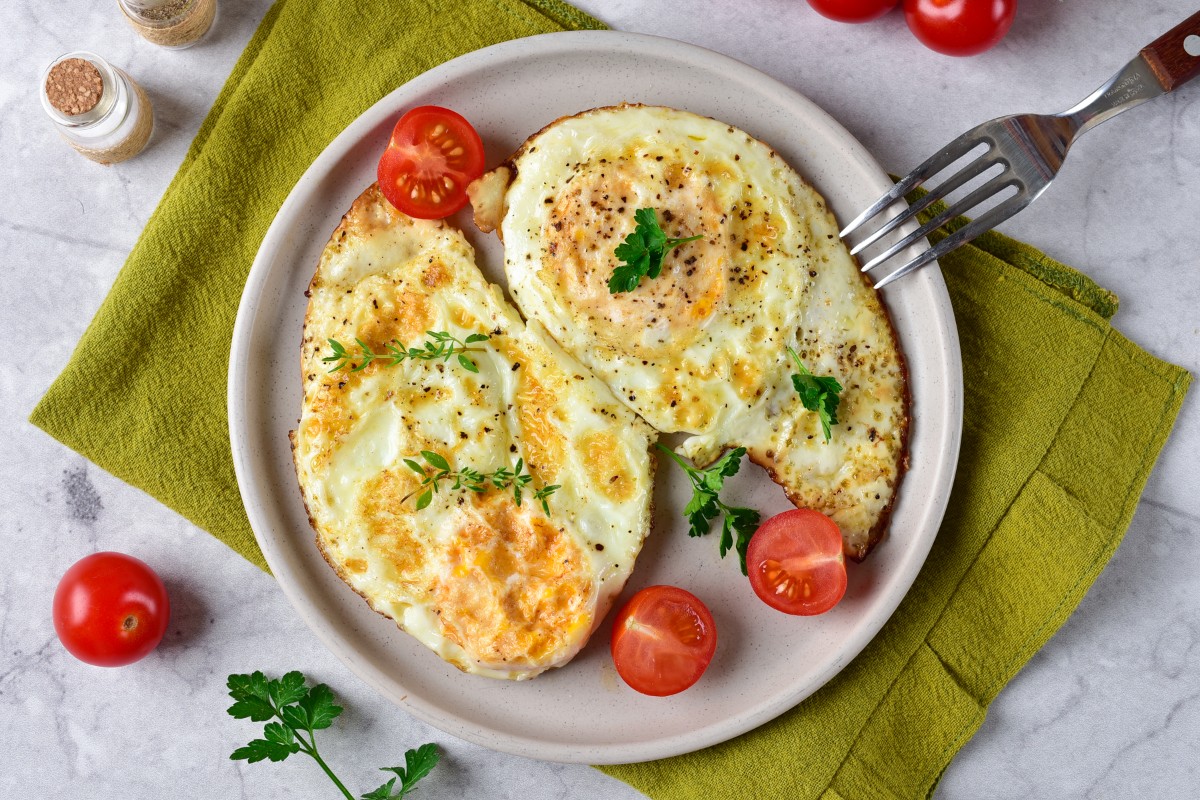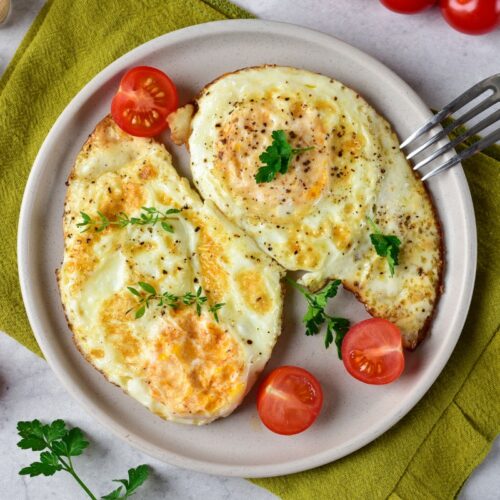 Over Hard Eggs Recipe
If you love over hard eggs with a firm yolk and a sunnyside up look, then this recipe is perfect for you. This quick and easy breakfast classic will shock you with how simple it is. If breakfast is the most important meal of the day, then eggs are the most important part of breakfast!
Ingredients
2

medium-sized eggs

salt

to taste

black pepper

to taste

½

tbsp

butter or neutral cooking oil
Instructions
Set your nonstick pan or cast iron skillet to medium low heat and add your butter or neutral cooking oil.

Crack your eggs and sprinkle with salt and pepper.

Cook on one side, undisturbed, for 2-3 minutes until whites are fully cooked.

Flip your eggs with a spatula and let cook for 2 minutes on the other side.

Gently press the eggs to make sure the yolk is fully cooked.

Serve, adding more salt and pepper if necessary.
Nutrition
Calories:
200
kcal
Carbohydrates:
1
g
Protein:
14
g
Fat:
12
g
Cholesterol:
420
mg
Sodium:
200
mg
Here are a few other recipes you might enjoy!
Olivia has been in love with all things food and libations for nearly a decade. When she's not cooking up new recipes, she enjoys bikepacking, wine tasting, crocheting, and traveling in her camper van up and down the Pacific Northwest.