We all love bacon, and one of the perks of serving up bacon for breakfast is using the leftover grease to cook your morning eggs. If you've never cooked eggs in bacon grease before, get ready to be converted!
Bacon grease, or bacon fat if you prefer, is packed with all the same flavor, salt, and smokiness from the bacon. It makes for a perfect fat to cook everything, from eggs to potatoes to kale. I even season my cast iron pan in bacon grease—give that a try and you can thank me later!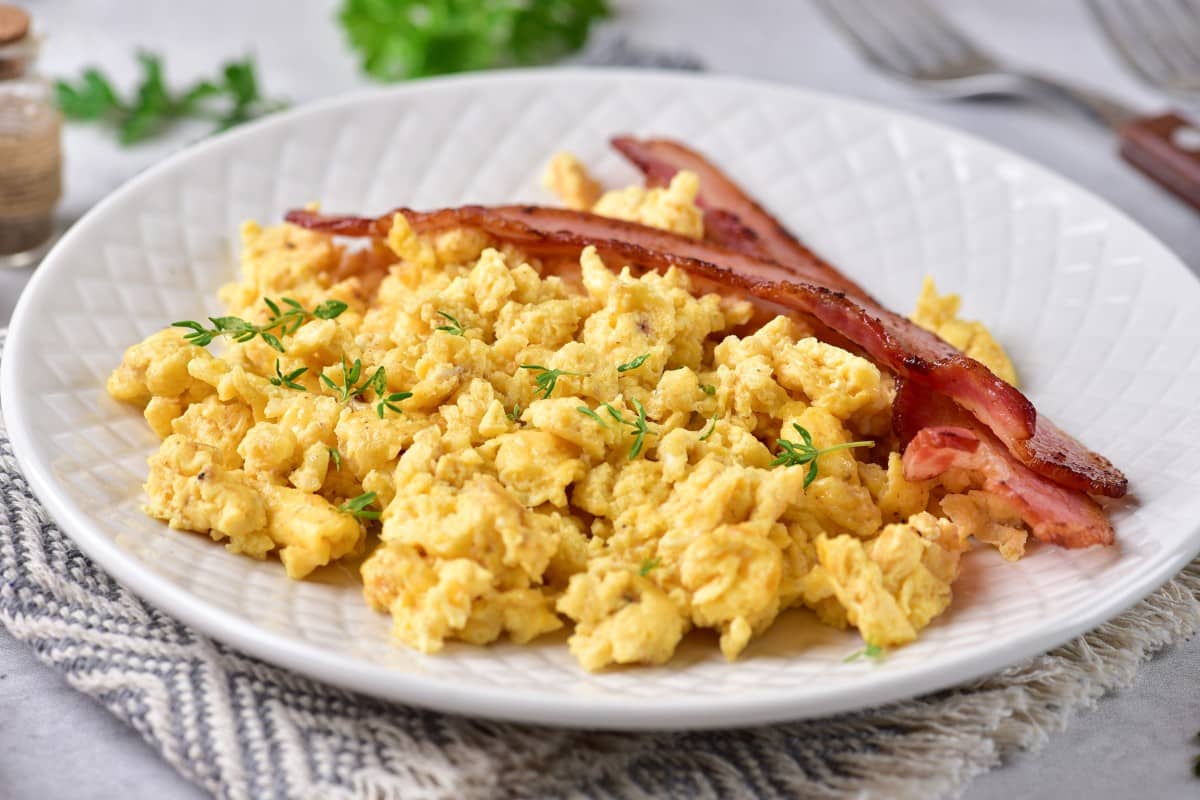 Using bacon grease in place of butter or oil when cooking your morning eggs is a great way to seriously amp up your breakfast. Any one of the recipes on this site that calls for butter or oil to cook your eggs can easily be replaced with equal portions of bacon grease.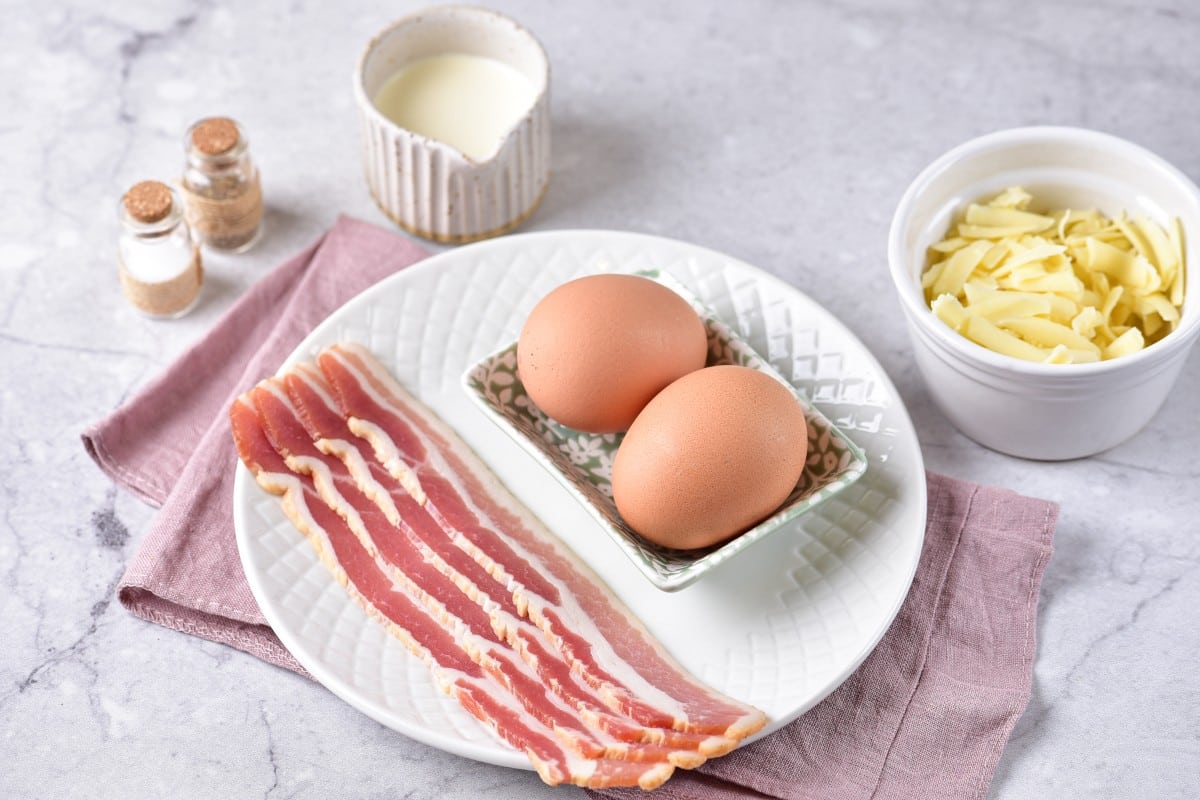 Feel free to keep it our little secret—we won't tell anyone!
How to Save Your Bacon Grease
If you want to reserve your bacon grease to use over a period of time, the easiest option is to cook a lot of bacon in the oven, saving the grease and storing it in an airtight container. Here are the steps:
Line a baking sheet with parchment paper or aluminum foil.
Place a baking rack on top of the baking sheet.
Cook your bacon on the baking rack at 400°F for 18-20 minutes.
Remove bacon sheet and rack from the oven, and let it cool so the hot grease doesn't crack your jar.
Set a strainer, cheesecloth, or coffee filter over the mouth of the jar you will be pouring the grease into.
Strain the grease from the baking sheet into the jar.
Store in your fridge with the lid on for up to three months.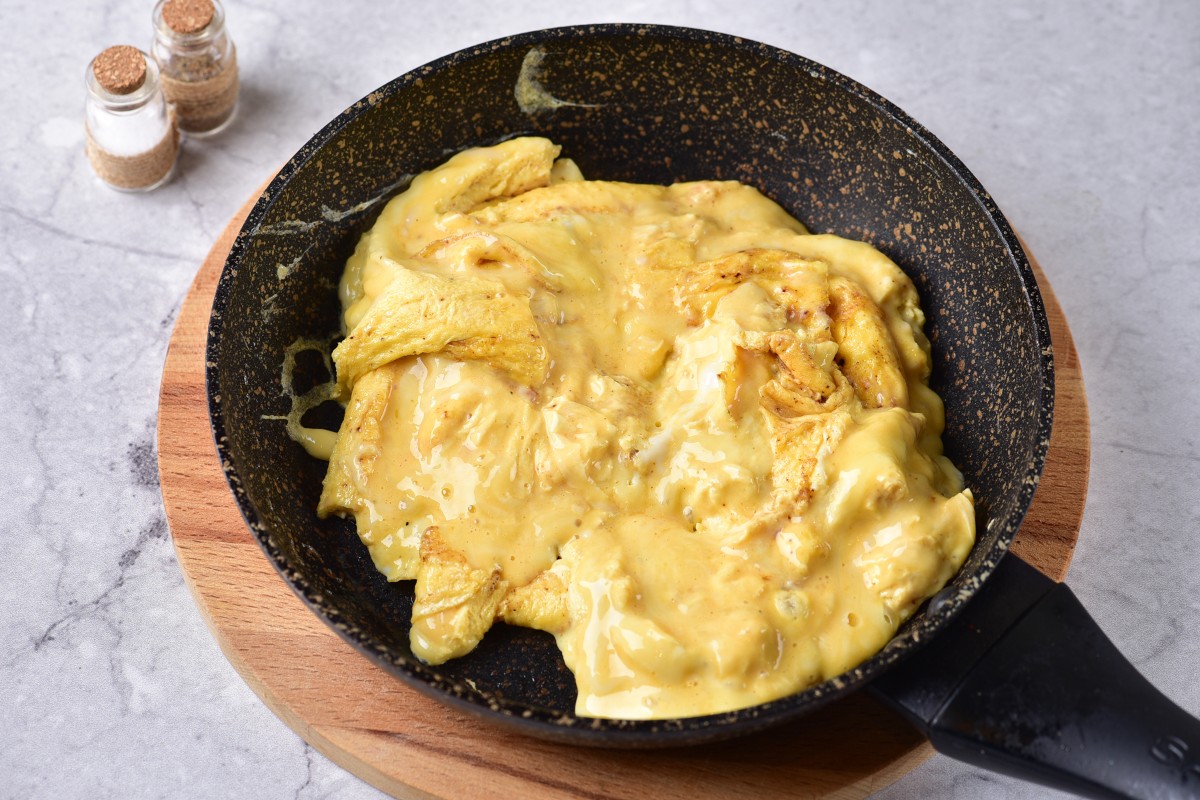 Is it OK to cook eggs in bacon grease?
It's more than okay, it's a great idea! Bacon grease imparts all your favorite things about bacon into your eggs. It helps make your eggs smoky and savory. It also helps make sure the eggs don't stick to the pan.
Does cooking eggs in bacon grease add calories?
Unfortunately, yes. While I wish I could say bacon grease is a superfood, it does in fact add around 116 calories per tablespoon. Therefore, I wouldn't recommend using it every single day—but as a treat, it's a great choice!
How do you make eggs over easy with bacon grease?
You use bacon grease the same way you use oil or butter to cook your eggs. Just set your pan to medium heat, add your bacon grease, then once the pan is good and hot, crack your eggs. Let your eggs cook until the whites are firm but slightly wet looking (about 2-3 minutes). Then, flip your eggs and let cook for another 1-2 minutes.
Can you cook bacon and eggs in the same pan?
Yes. You don't have to bother pouring your bacon grease into a separate container if you're planning to cook eggs next, just crack your eggs into the same pan and cook your eggs however you prefer.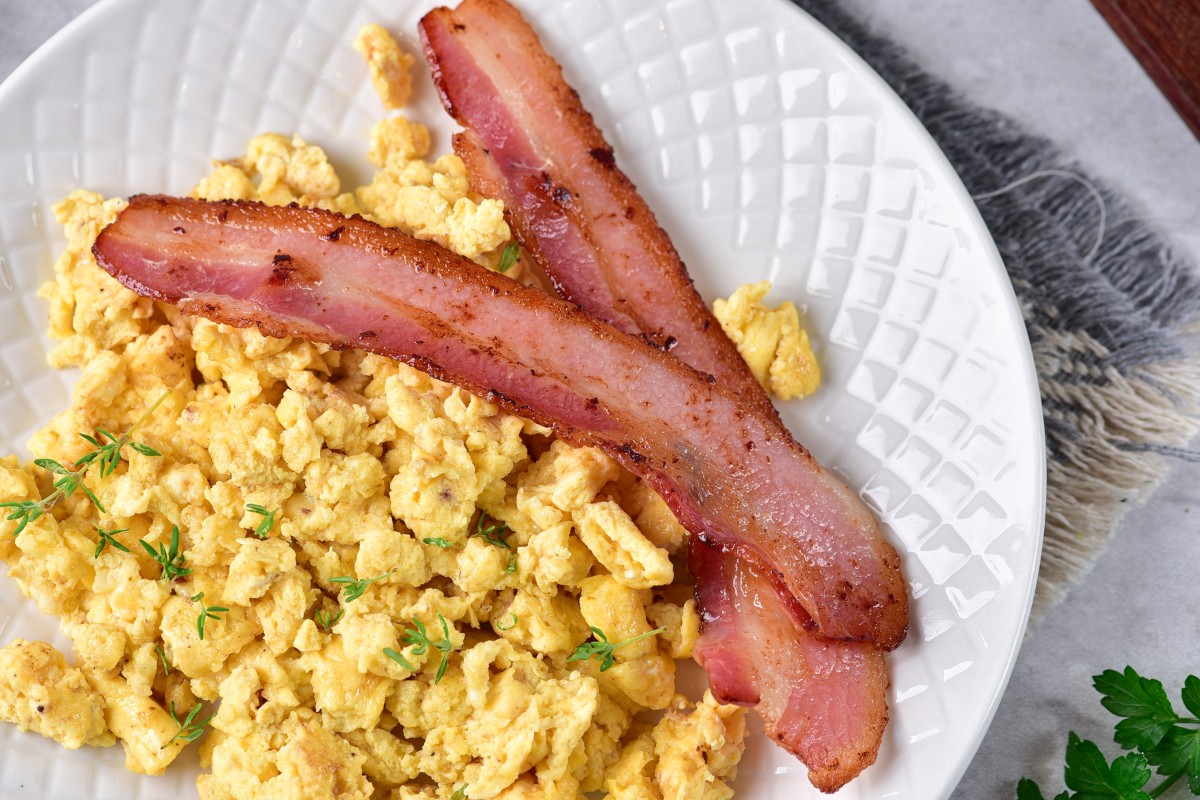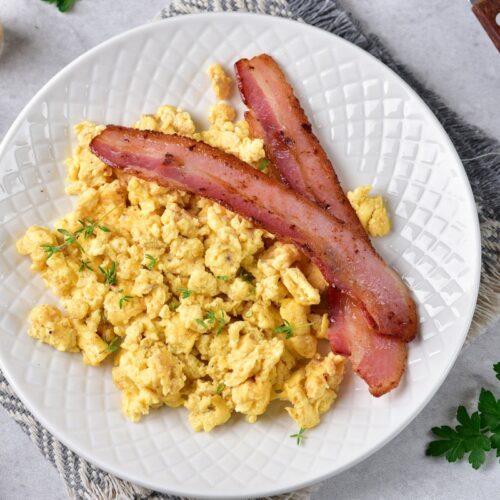 Cooking Eggs in Bacon Grease
This rich, savory, smoky eggs and bacon breakfast will put your favorite diner meal to shame. With only one pan required, there's no reason not to treat yourself to this hearty satisfying breakfast!
Ingredients
4

slices

bacon

4

medium eggs

2

tbsp

heavy cream

salt

to taste

black pepper

to taste

¼

shredded white cheddar or monterey jack cheese
Instructions
Set a nonstick or cast iron pan to medium high heat.

Cook bacon on one side for 2-3 minutes, then flip and cook until crispy, another 2-3 minutes.

While bacon is cooking, crack your eggs into a bowl and add heavy cream, cheese, and a dash of salt and pepper.

Set bacon aside on plate lined with paper towels.

Pour egg mixture into pan, lowering heat if necessary.

With a plastic spatula (or metal if using a cast iron pan), stir egg mixture continuously until eggs are cooked but slightly wet looking.

Remove eggs from heat and plate with bacon, adding more salt and pepper to eggs if necessary.
Nutrition
Calories:
395
kcal
Carbohydrates:
7.5
g
Protein:
20
g
Fat:
27.5
g
Saturated Fat:
11
g
Sodium:
725
mg
Here are a few other recipes you might enjoy!
Olivia has been in love with all things food and libations for nearly a decade. When she's not cooking up new recipes, she enjoys bikepacking, wine tasting, crocheting, and traveling in her camper van up and down the Pacific Northwest.