If you read our post about making waffle batter better, then you already know how to take scratch-made waffle batter and elevate it into something extra special. But what about when you come across that box of Krusteaz waffle mix in the back of your kitchen cabinet?
Thankfully, there are plenty more ways to spruce up your waffle mix to make it stand out and give your brunch guests something to talk about.
Keep reading for the best ways to make Krusteaz waffles better, plus bonus recipes for making your own awesome waffles from scratch.
Swap Oil for Butter
When you look at a box of Krusteaz waffle mix, it has pretty basic ingredient requirements. Thankfully, there are small substitutions that can have a big impact on helping to make your Krusteaz waffles better while making you look like a professional chef.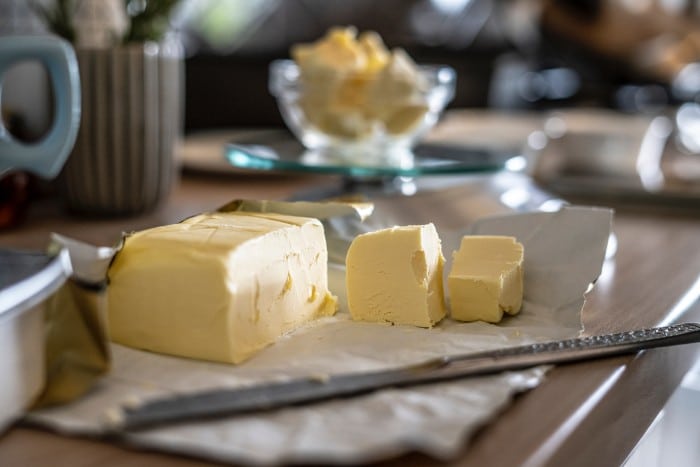 Oil is an easy ingredient requirement because everyone has some sort of oil in their kitchen, but butter is what has all the flavor. Swapping oil for equal portions of butter will give your waffles a richer and more satisfying taste.
Unsalted butter is recommended, as this gives you more control over the amount of salt you put into your waffles (more on that later).
After all, aren't you just going to put butter on your waffles anyway?
Swap Water for Milk or Buttermilk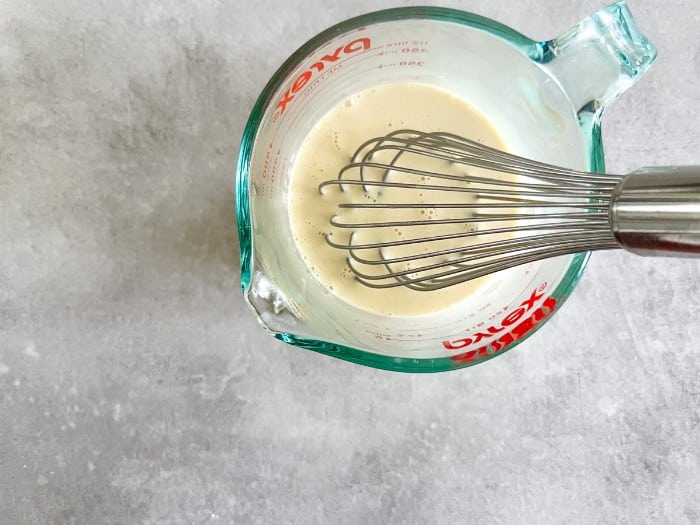 Again, water is an easy ingredient requirement, but it imparts no flavor into your Kusteaz waffles. Swapping equal portions of water for milk or buttermilk will add so much more flavor and fluffy texture to your Krusteaz waffles.
As for deciding between milk or buttermilk, it depends on the flavor you're looking for. Using buttermilk for your waffles will impart a tangy flavor and add more fat, making for richer waffles.
Using milk (or a nondairy alternative) will add less flavor than buttermilk, but you can make up for that by adding additional ingredients.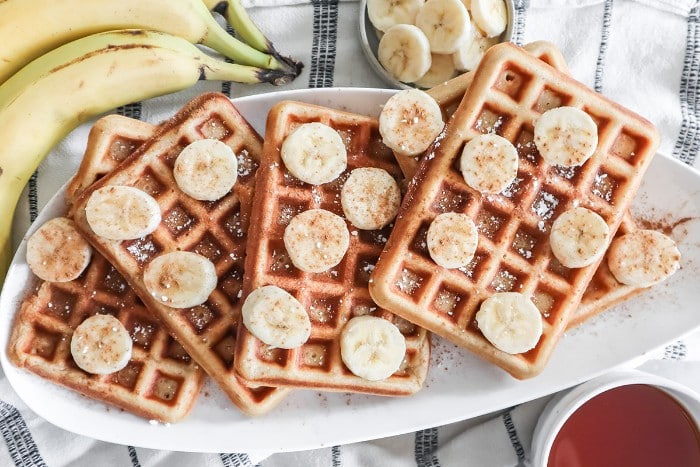 Try this recipe: These banana waffles are made with the perfect balance of buttermilk and regular milk to make satisfying and richly flavored waffles that are to die for.
Add Spices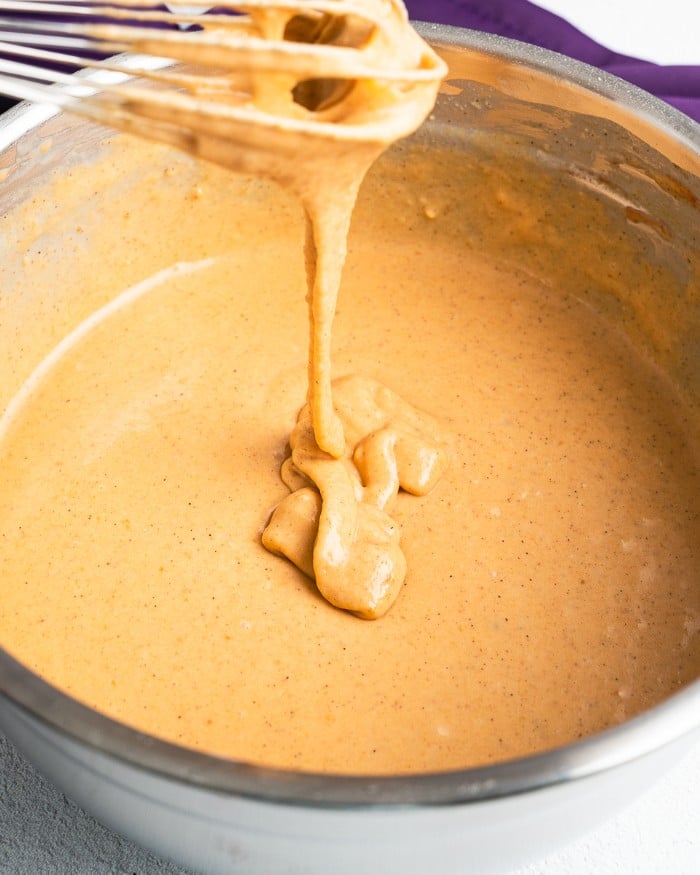 Spices are the gateway ingredient to unlocking a library of flavors. Cinnamon is the most common spice addition for waffles, but it certainly doesn't have to stop there.
Try pumpkin pie spice, nutmeg, cardamom, or even a dash of cayenne to take your Krusteaz waffles to a whole other level. Just remember to go slowly, because once you add the spices to your Krusteaz waffle mix, you can't take them out.
Add Vanilla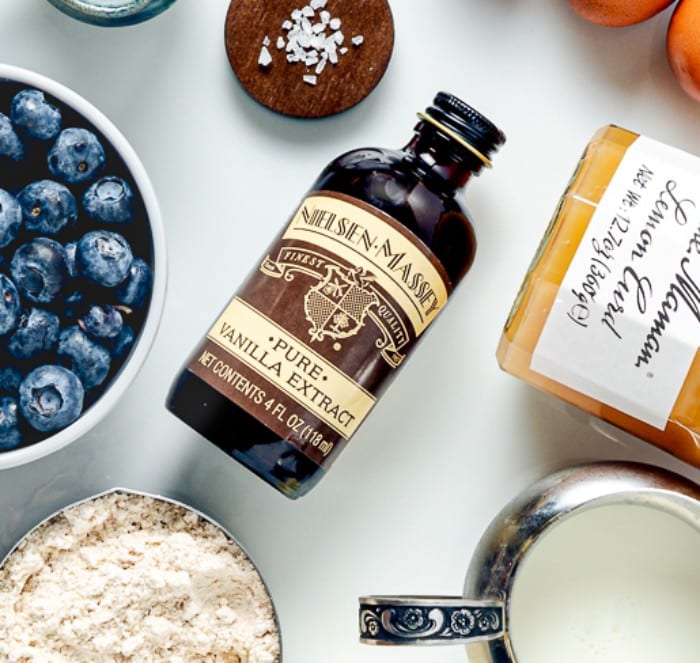 Vanilla is a common flavor addition to waffle mix. Vanilla extract is called for in almost all baking recipes, and that's because it has a universally loved flavor. Adding 1 teaspoon of vanilla extract per batch of Krusteaz waffles will add that unmistakable flavor that will make these waffles taste scratch-made.
You don't have to stop at vanilla extract either. Using vanilla bean paste or scraping the inside of a vanilla pod will add even more sweet, nostalgic flavor.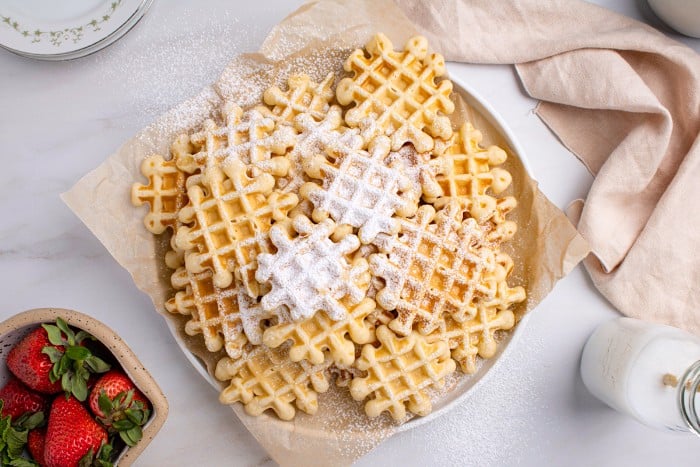 Try this recipe: These mochi waffles are so delicious in part thanks to the simple addition of vanilla extract.
Add Salt
This may seem obvious since salt is another one of those universally used ingredients in baking, but the instructions on the Krusteaz box do not call for salt to be added. As contradictory as it seems, adding salt to sweet foods will enhance the dishes' flavor, as well as bring out the sweetness.
Next time you want to whip up a batch of Krusteaz waffles, add 1 teaspoon of salt per batch. It doesn't really matter what kind of salt you add, but kosher salt is the most common salt used in baking.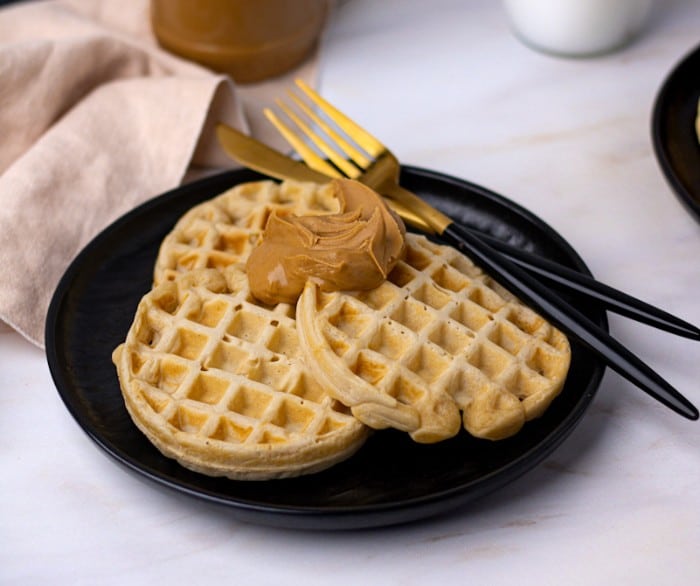 Try this recipe: These peanut butter waffles have a touch of salt, hardly enough to notice, and yet if it wasn't there they wouldn't taste nearly as good.
Add Chocolate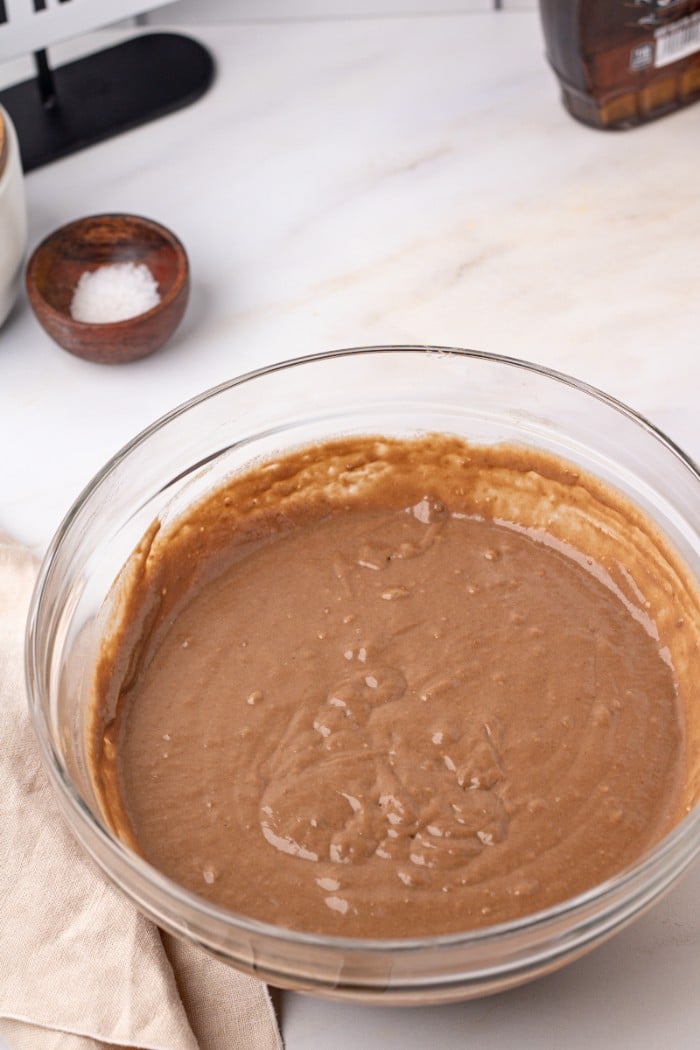 Who doesn't love chocolate? Seriously, whether your brunch party is for adults or kids, everyone would rather have chocolate Krusteaz waffles over plain.
When it comes to adding a rich chocolate flavor to your Krusteaz waffles, you have options. If you want to incorporate that flavor into your waffle batter, then add 1 tablespoon of cocoa per batch of Krusteaz waffles. Alternatively, add ½ cup of semisweet chocolate chips per batch of waffles.
Add Fun Toppings
If you really want to make your Krusteaz waffles stand out, then don't settle for plain butter and maple syrup. Those are great options, but you can present your guests with a whole assortment of topping options if you want to.
Whether it's whipped cream, chocolate sauce, fresh fruit, stewed fruit, or even caramel, the opportunities are endless. You don't even have to work any harder than you already are. Simply put bowls of toppings out and let your guests top off their own waffles.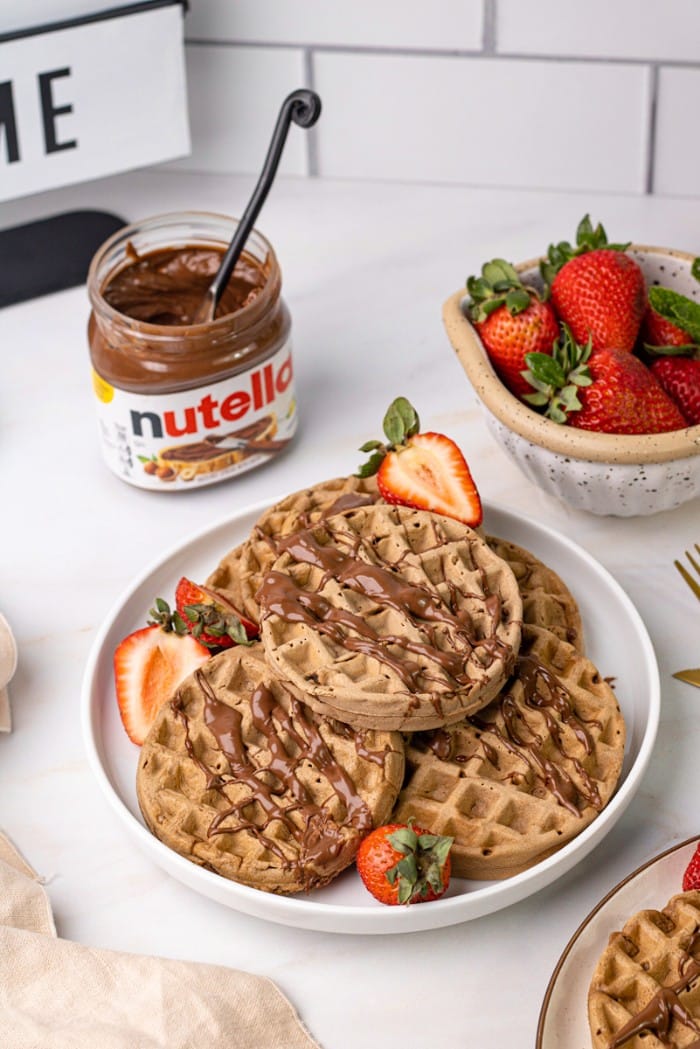 Try this recipe: These Nutella waffles would not be nearly as awesome if they didn't have a heavy drizzle of Nutella on top. If you were to add in some whipped cream and fresh strawberries, you would have a line around the block.
Make Savory Waffles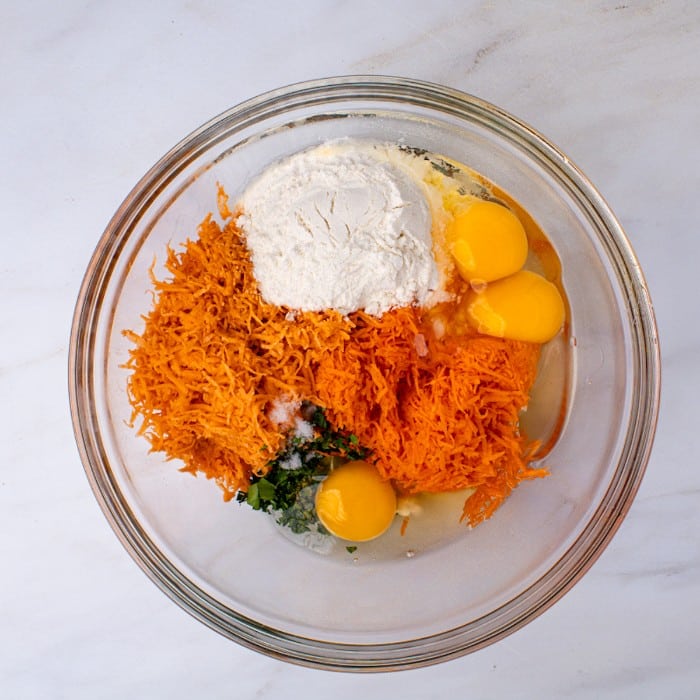 Okay, we're ending on a weird one, but trust the process. Savory waffles are a thing, and they're easier to make than you think.
Most recipes call for a combination of cheese, finely chopped meat, and savory veggies. All of this gets mixed into your waffle batter with additional salt and perhaps seasonings such as paprika or garlic powder.
If you go this route, try to stick to ½ cup of savory filling per batch of Krusteaz waffles, so as not to overcrowd the waffle iron.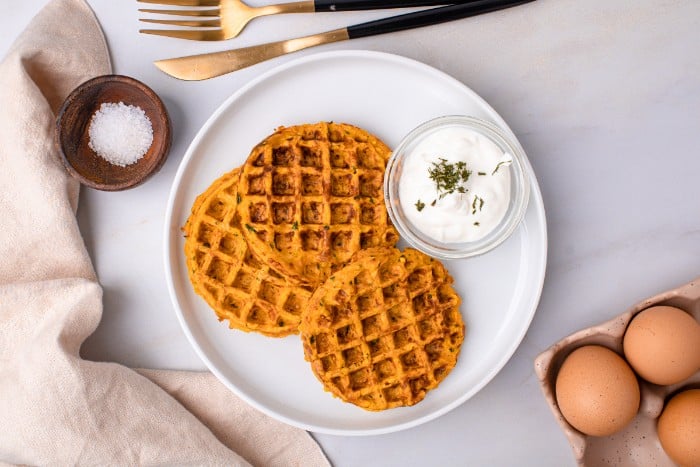 Try this recipe: Don't knock it till you try it, these carrot waffles are crazy good, and made with a combination of flavors you won't find anywhere else.
---
Krusteaz waffle mix is easy, quick, and has a nostalgic beloved flavor. That being said, there are plenty of ways to modify the recipe on the back of the box to make your waffles stand out at your next brunch celebration.
If you gave any of these ideas a try, be sure to leave a comment below and let us know how it went. As always, be sure to check us out on Instagram and Pinterest to get more tips, tricks, and all the delicious brunch recipes you can handle.
Olivia has been in love with all things food and libations for nearly a decade. When she's not cooking up new recipes, she enjoys bikepacking, wine tasting, crocheting, and traveling in her camper van up and down the Pacific Northwest.