This smoked bacon recipe will have you salivating every single time! Smoking your bacon is such a fun way to add even more flavor to already tasty meat.
Pair your smoked bacon with eggs for a delicious brunch treat, or spice up your next brunch-style picnic with BLTs—absolutely delicious!
What You Need to Make Smoked Bacon
Making smoked bacon is such a fun outdoor cooking activity. First, you will need a smoker. You can use any kind of smoker, but even a small portable smoker will suffice as all you are trying to do is impart that delicious smokey flavor into your bacon.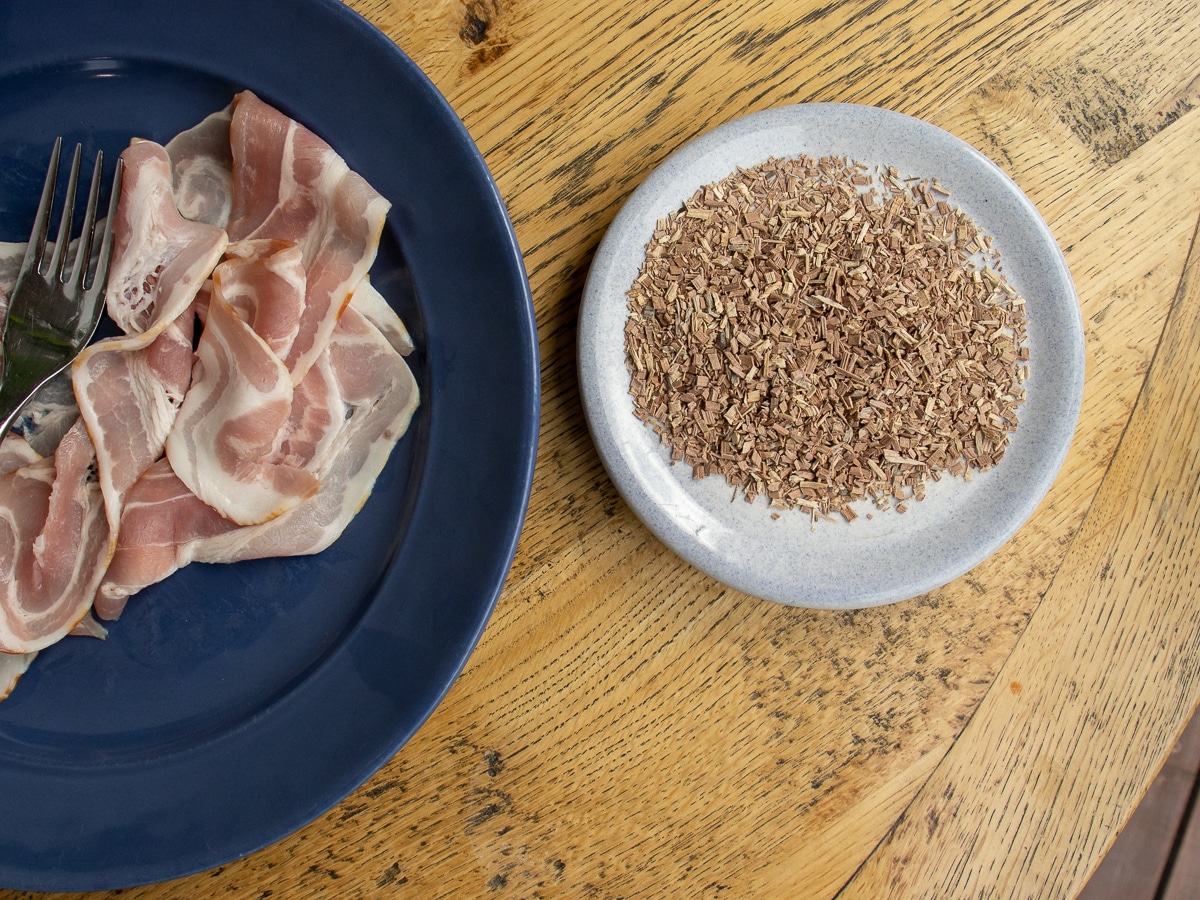 Second, make sure you have smoking wood chips that are designed for smoking foods. If you are using a small portable smoker, then use the smaller chip size.
Aside from that, all you need to cook this tasty piece of meat is the meat itself—bacon! Any kind of bacon will do. You could also substitute regular pork bacon with turkey or chicken bacon.
How To Make Smoked Bacon
Set up your smoker outside following the manufacturer's instructions. Sprinkle a small handful of wood chips onto the floor of your smoker.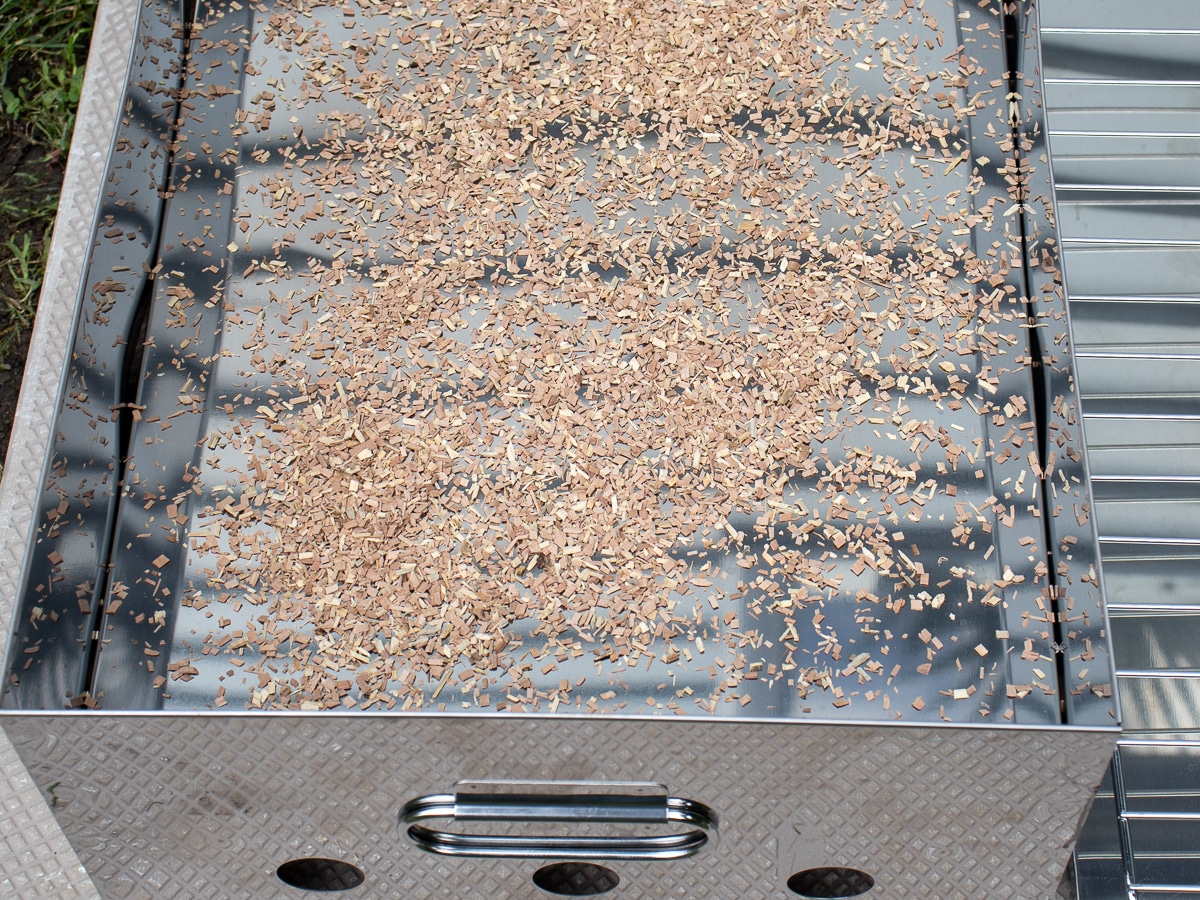 Lay tin foil over the wood chips while leaving a half-inch gap around the edges to allow the smoke to escape. Place your smoking rack in your smoker and place your bacon in a single layer across the rack.
Follow your manufacturer's instructions for adding enough fuel to smoke your bacon for 10 minutes in total. When the smoker has finished, remove the lid and inspect your bacon. Bacon should have a golden brown color to it.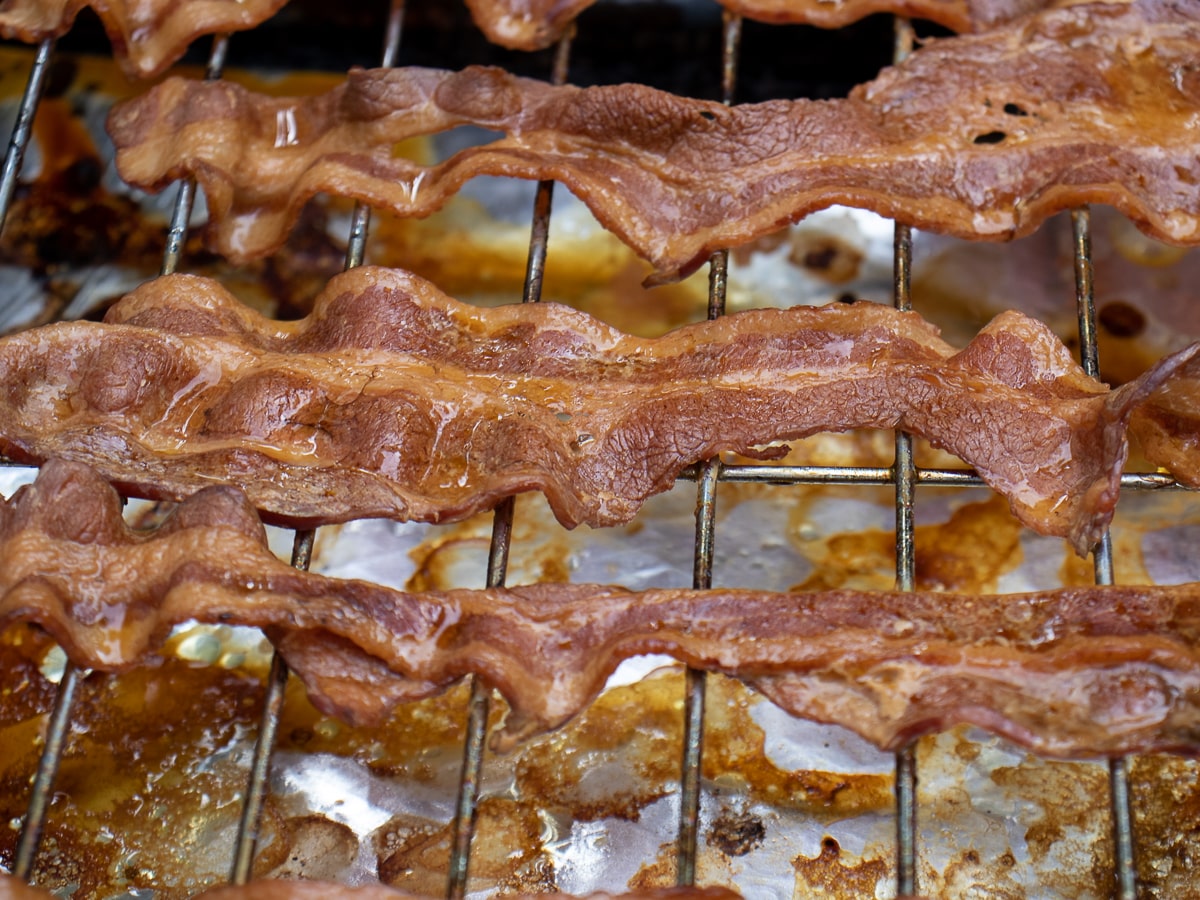 Preheat an oven to 400 degrees F fan bake. Line a baking sheet with parchment paper and lay your smoked bacon on the sheet. Cook in the oven for another 10 – 15 minutes approximately or until the bacon is cooked through.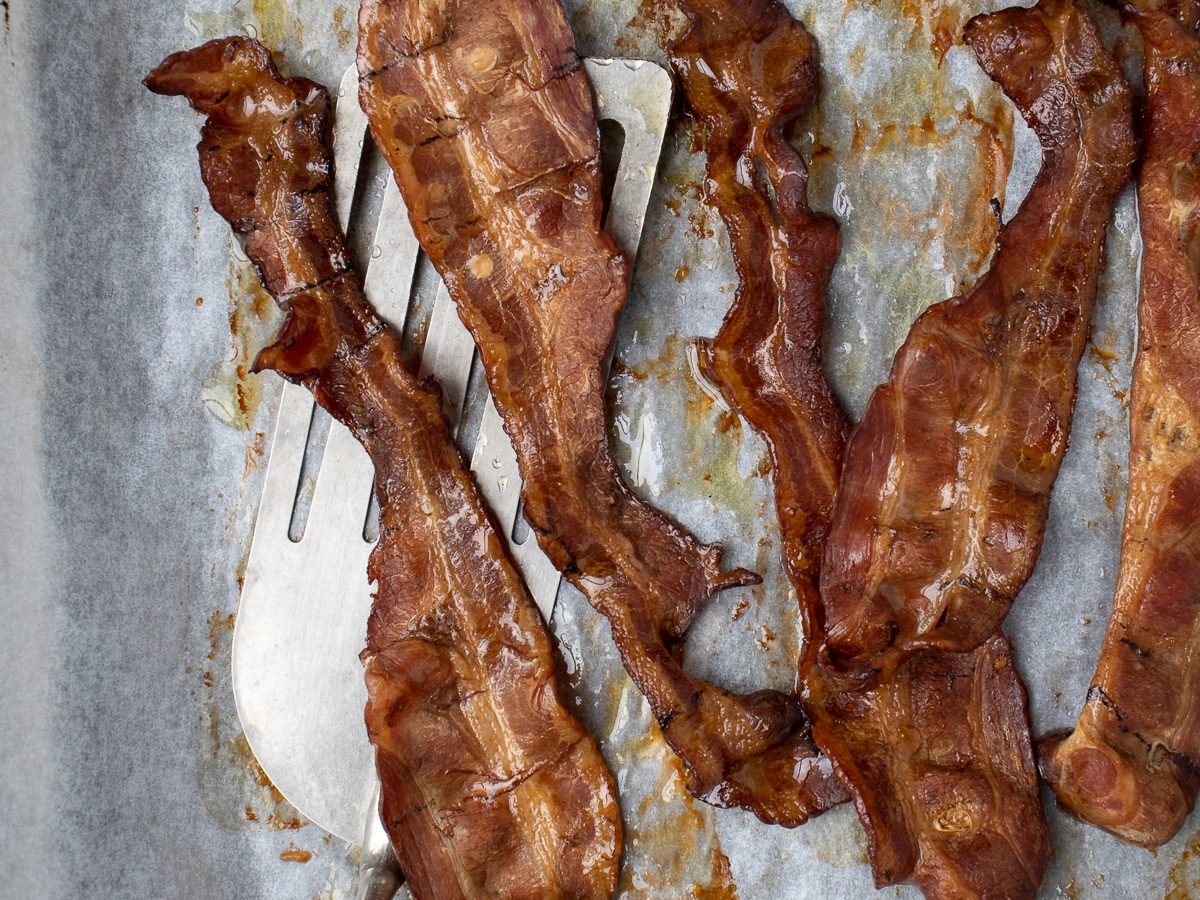 Remove the bacon from the baking sheet and place on a paper towel-lined plate.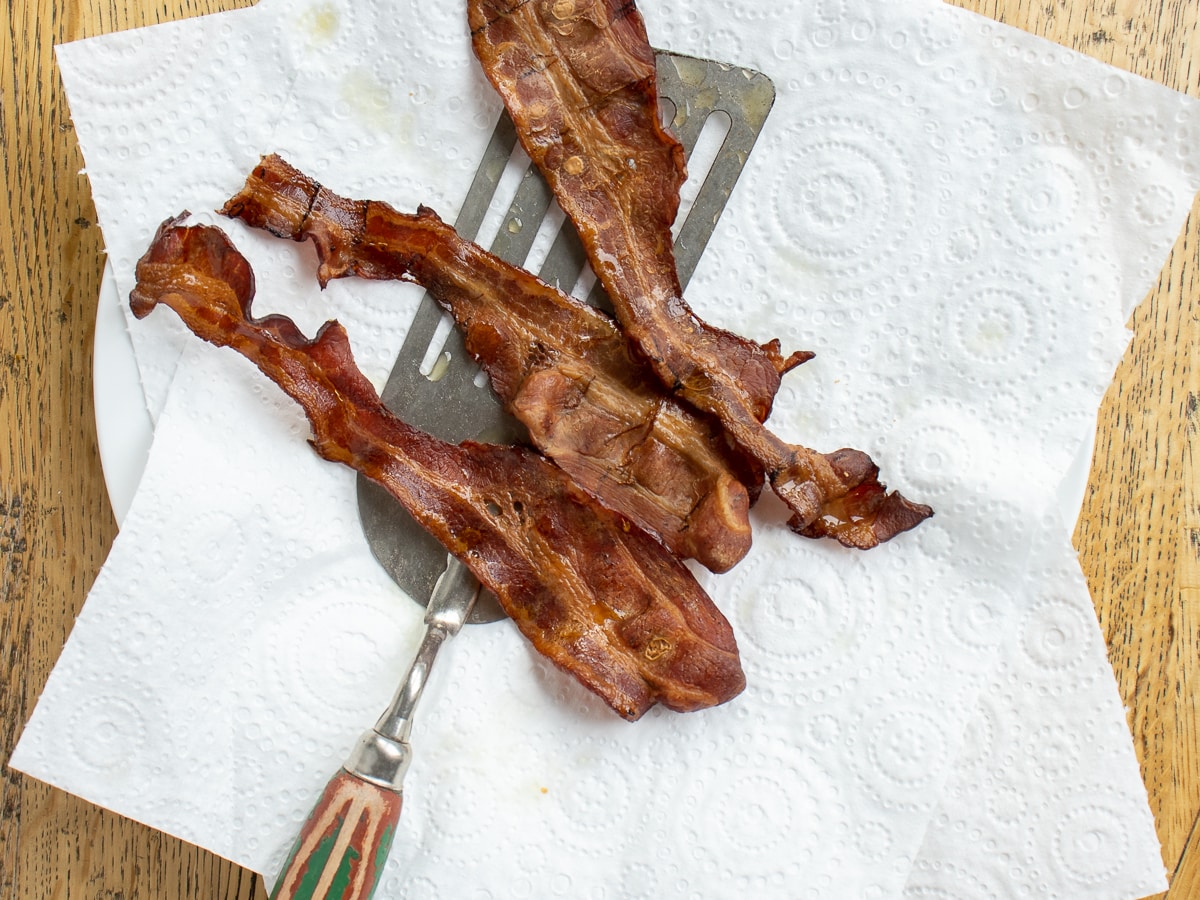 Serve bacon immediately.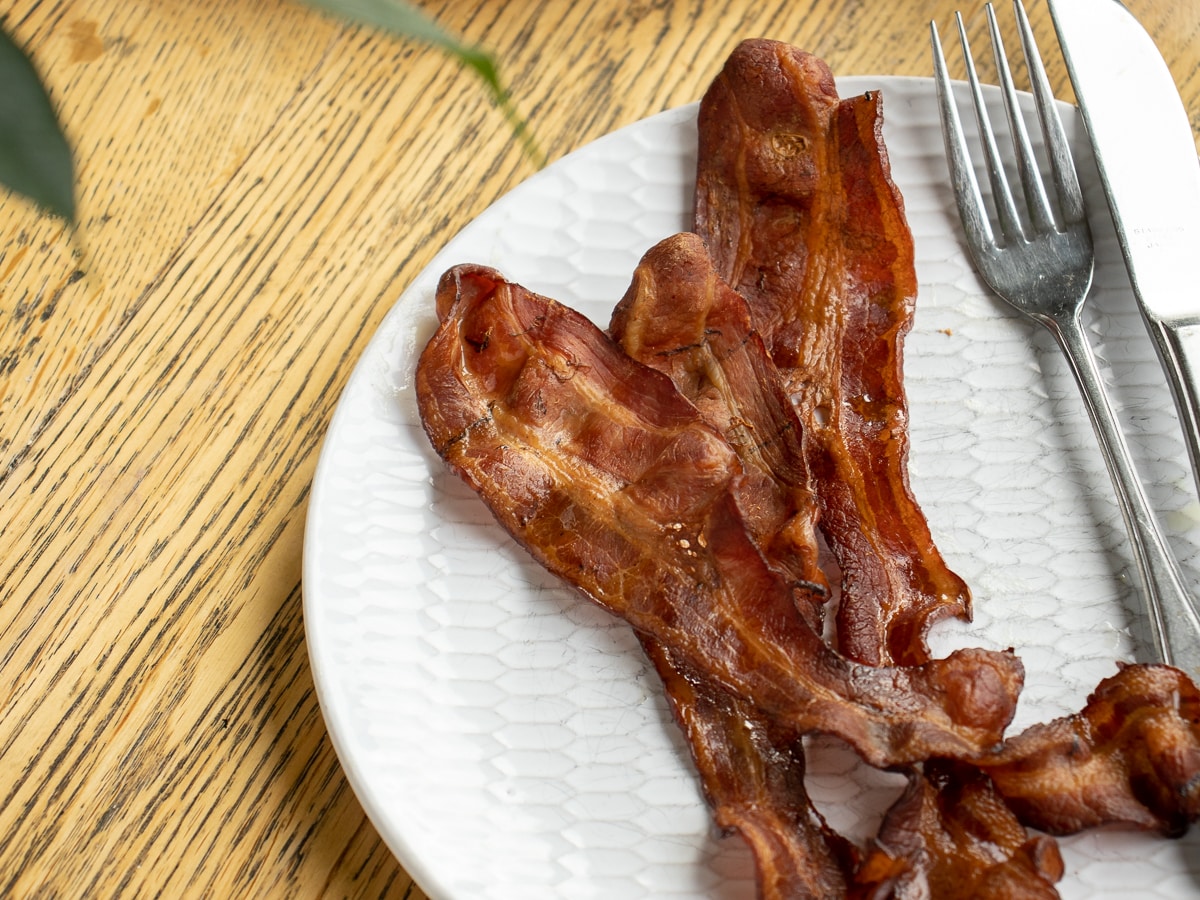 How long does it take to smoke bacon?
Smoking an already cured bacon rasher takes approximately 10 minutes in a smoker and then it needs to be cooked for another 10 – 15 minutes in an oven.
Can you smoke sliced bacon?
Yes you can. This recipe is for smoking already sliced bacon. It's much faster than smoking cured pork belly that is being turned into bacon slices.
Does it need to be refrigerated?
Yes! Home smoked bacon should be kept in an airtight container in a refrigerator.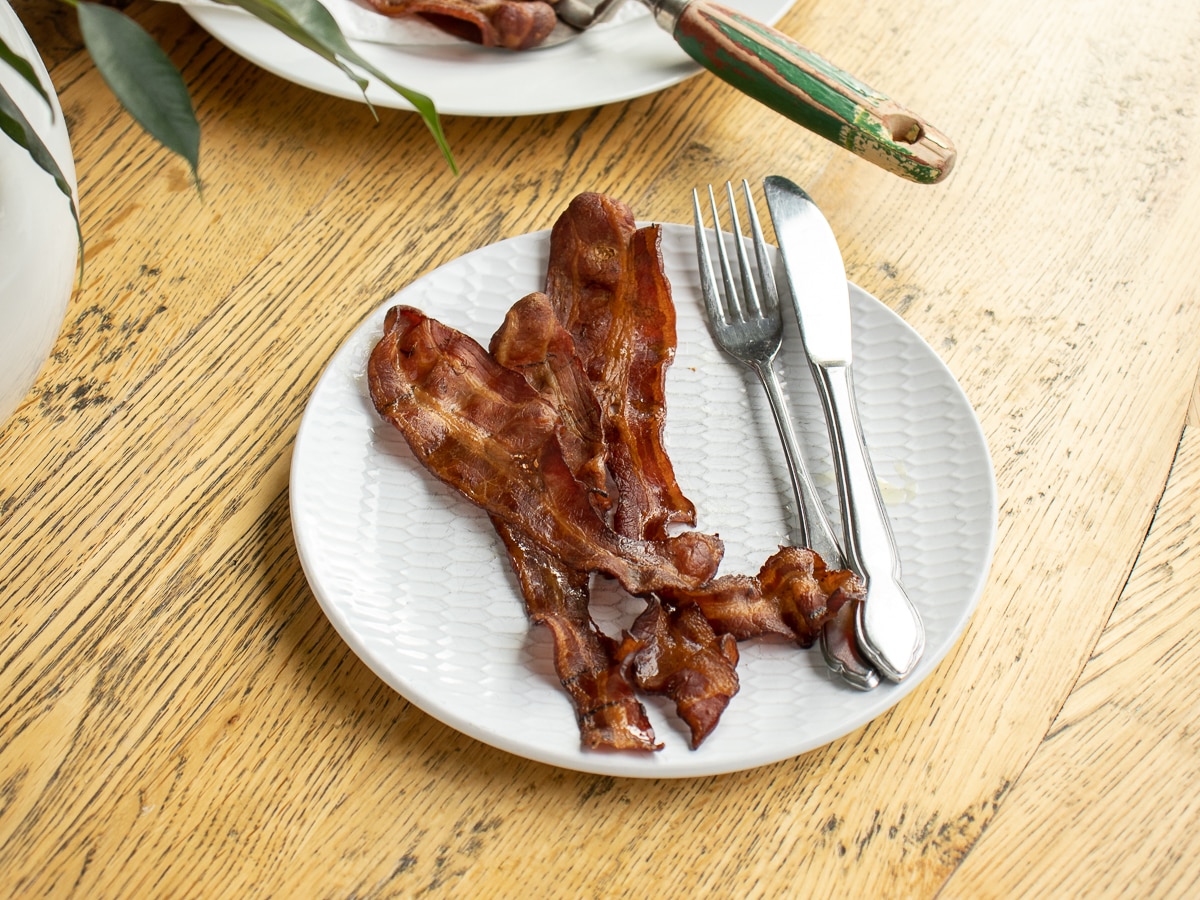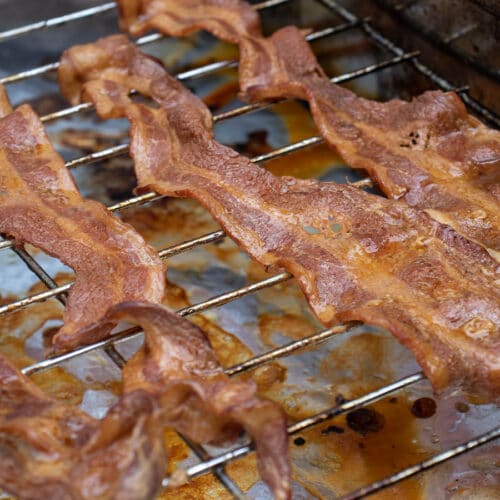 Smoked Bacon
This is a really easy smoked bacon recipe, perfect if you're new to smoking your food. Smoking bacon adds an incredible taste to this already extremely flavorful meat and can add an extra exciting twist to your classic brunch recipes.
Ingredients
8

rashers

bacon

½ to 1

cup

smoking wood chips
Instructions
Set up your smoker, sprinkle a handful of smoking wood chips onto the bottom of your smoker.

Place the smoking rack on top and place your bacon single layer on the smoking rack. Smoke for 10 minutes, bacon should look golden and brown.

Preheat an oven to 390 F (200 C). Line a baking sheet with parchment and lay smoked bacon on top. Place in the oven and cook for 10 - 15 minutes or until the bacon is cooked through.

Serve immediately. Enjoy!
Nutrition
Here are a few other recipes you might enjoy!
Paige is a professional food photographer and recipe developer based out of both New Zealand and New York. Inspired by the wonderful meals she has eaten around the world, Paige loves to take a delicious friendly approach to cooking.