Salty, crunchy, delicious bacon is what you will get if you cook your bacon on a grill. This is such an easy way to cook bacon and makes cooking for your friends and family so fun.
Sizzling bacon on your grill outside is the perfect way to entertain your guests. It makes cleaning up a breeze.
There are so many different ways you can add bacon to your meal. Serve bacon on its own, add it to a burger, or add a flavor punch by chopping and sprinkling cooked bacon over a green salad.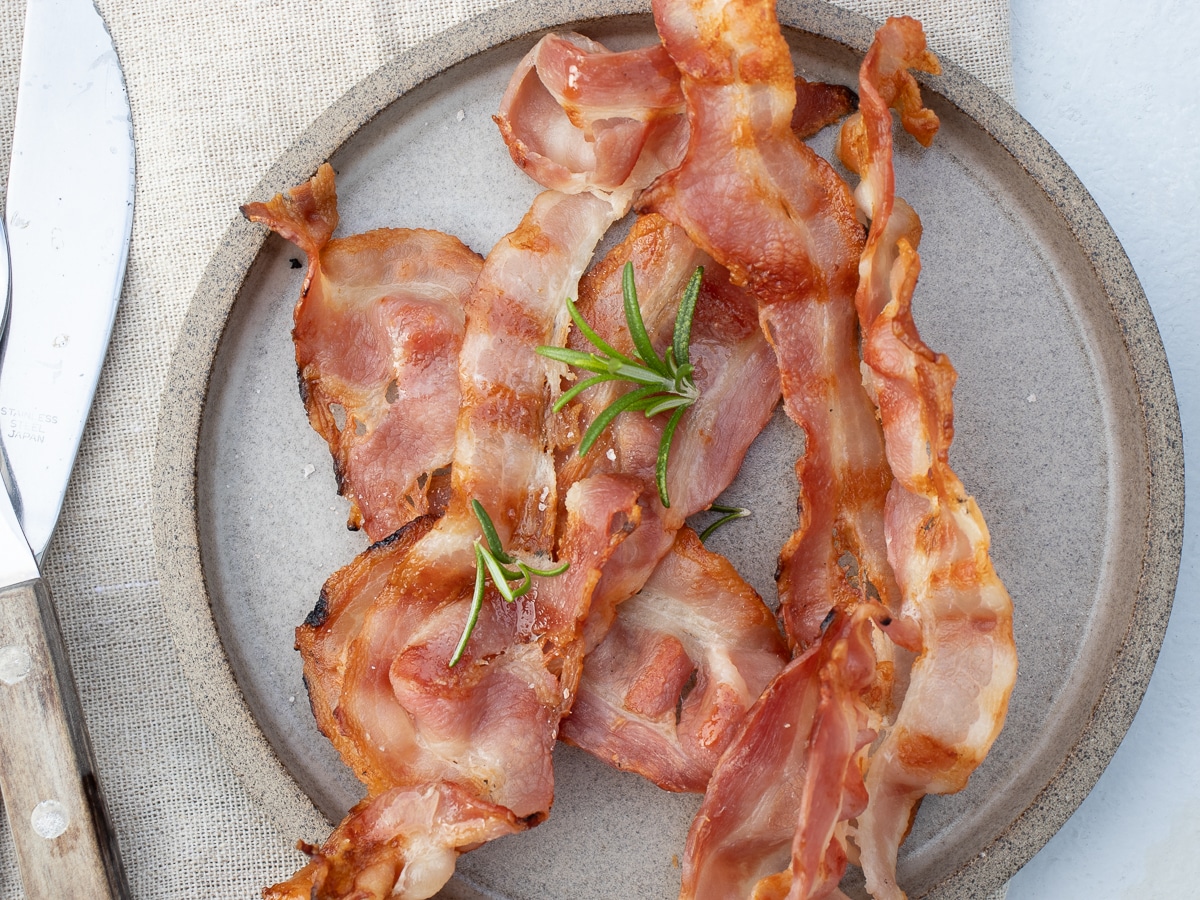 What You Need to Make Bacon on the Grill
To make this recipe, you need an outdoor grill, ideally one with a lid for faster cooking. If you're using a non-stick grill, then you can use streaky bacon, but if your grill sticks easily, use thick-cut bacon. This will help stop the bacon from tearing apart while turning over.
All you need to make this recipe is bacon! What type of bacon you use is up to you. You can use many kinds ranging from standard cured/smoked bacon to bacon that has been smoked with sweet manuka honey.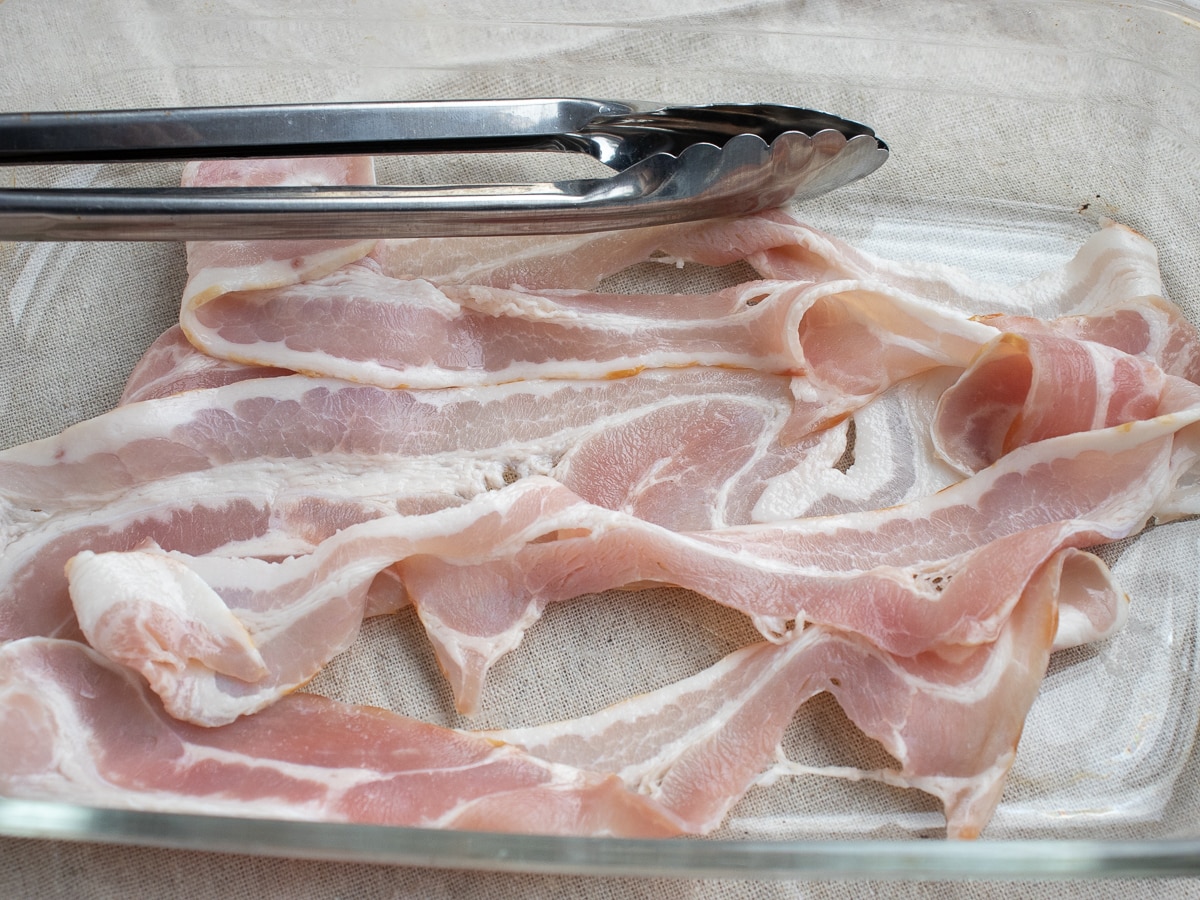 You can add seasoning to your bacon too. For example, a sprinkle of smoked paprika gives the bacon an extra smoky flavor. Make sure you sprinkle your bacon with seasoning before you begin cooking.
How To Make Bacon on the Grill
Heat your grill to medium-high heat for 3 to 4 minutes. Make sure you have a plate handy with 1 to 2 paper towels to place the cooked bacon on when finished.
Carefully lay your bacon strips in a single layer across the grill plate. If you want perfect grill marks on your cooked bacon, make sure to lay them in the opposite direction of the grills.
Reduce heat to medium heat or lower depending on how hot your BBQ can get. Close the grill lid and allow the bacon to cook for 5 – 8 minutes.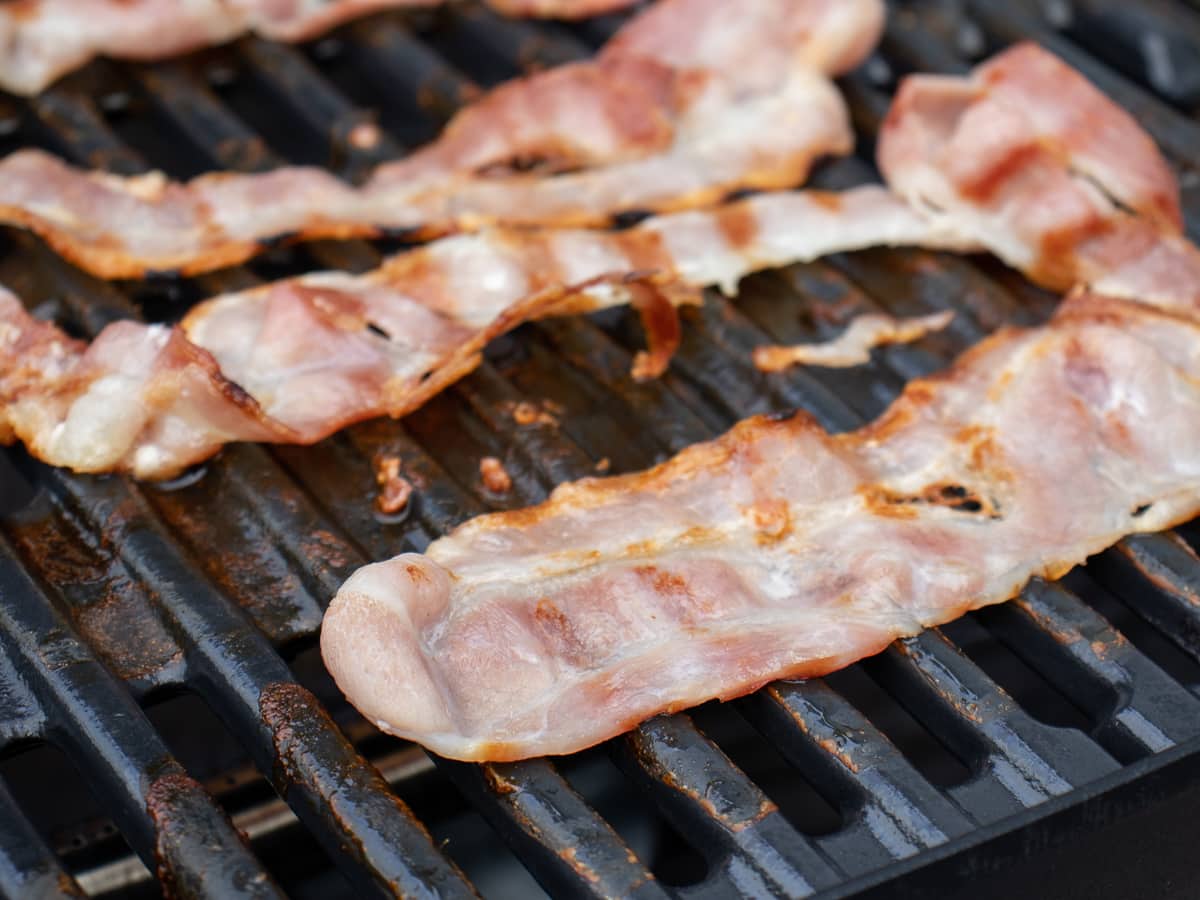 Open the grill lid and, using your tongs, flip the bacon rashers over. If you find your bacon is sticking a little to the grill then gently press your tongs down onto a piece of bacon and rub the bacon on the grill, and then flip over.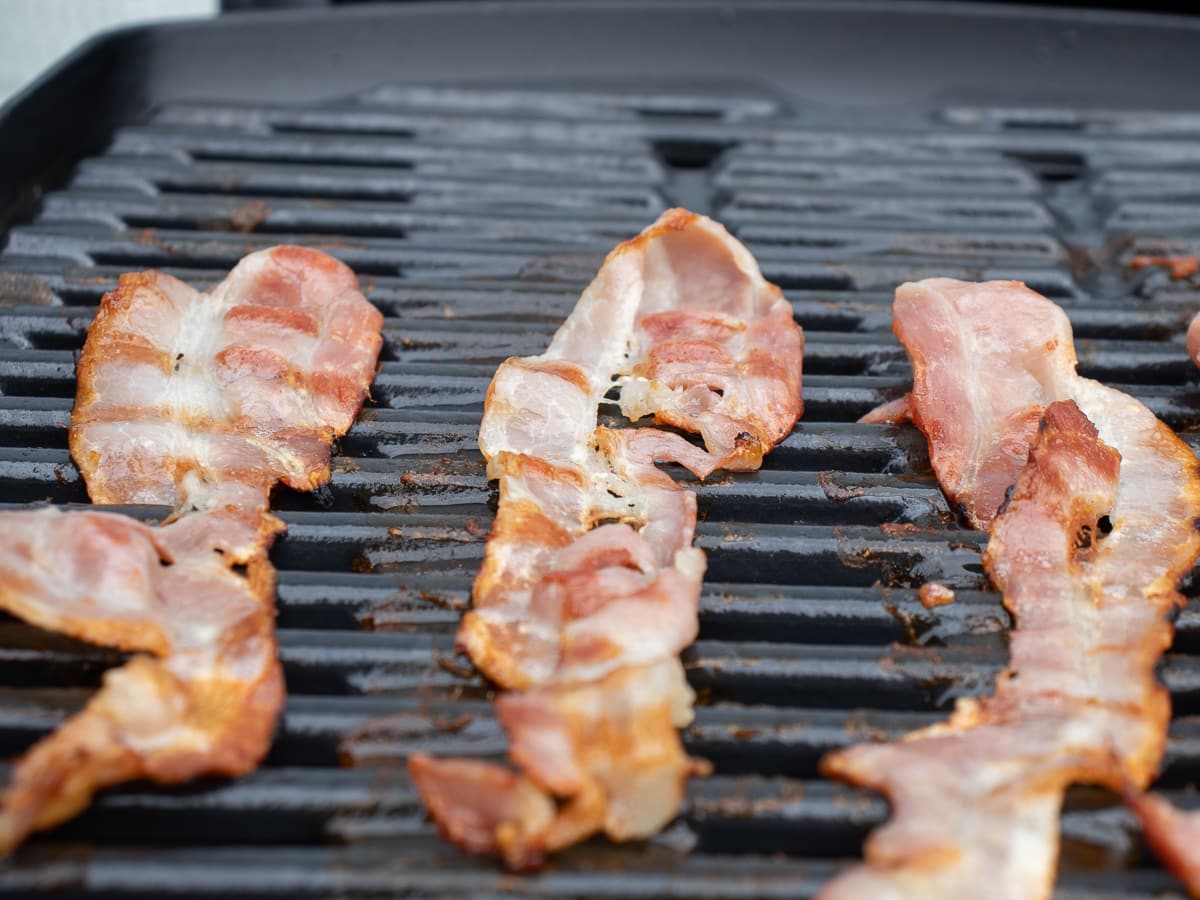 Cook the bacon for another 4 – 7 minutes approximately or until the bacon is cooked through.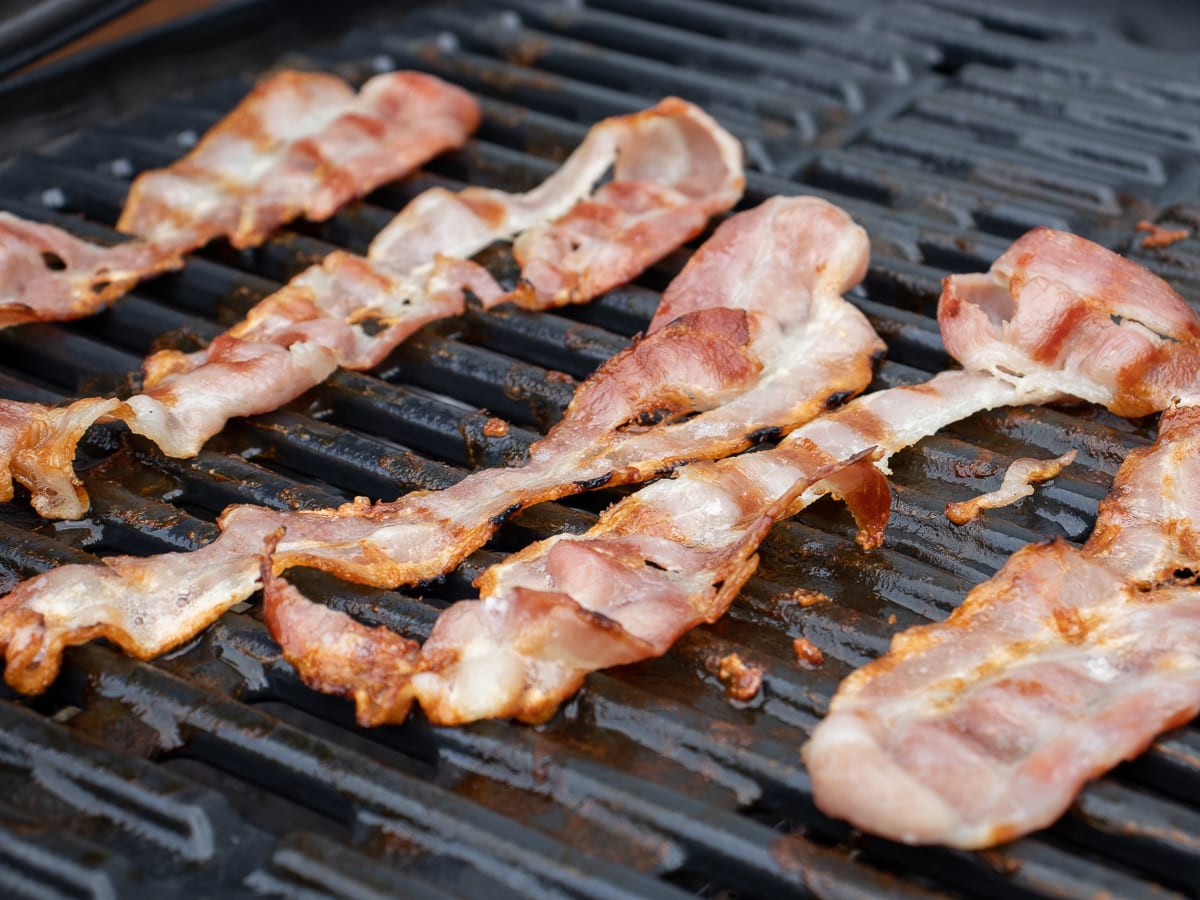 Remove your cooked bacon from the grill using tongs and place on the paper towel lined plate you set aside earlier.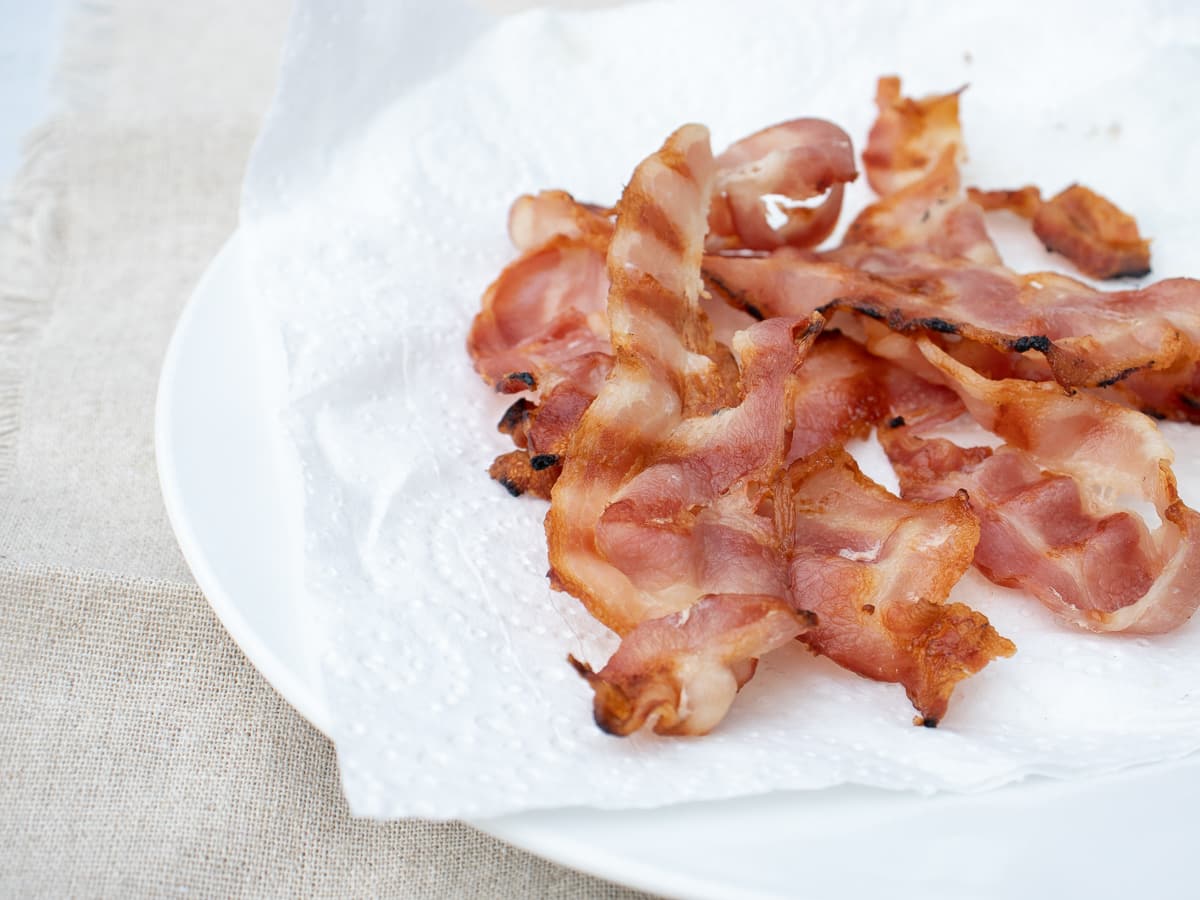 How long do you cook bacon on the grill for?
Cook your bacon on a grill for approximately 5 to 8 minutes, then turn over your strips of bacon, and then cook for another 4 to 7 minutes.
Can I cook bacon on tin foil on a grill?
Yes you can! Tin foil can be used in both ovens and grills. To cook bacon on tin foil on a grill, cut a large piece and fold the tin foil over 3 times. Make sure there is enough space to place your bacon and leave a 1-inch area around the edges, and then fold the edges up to prevent bacon fat from dripping onto your grills.
Is bacon better grilled or fried?
Grilled! At least in my opinion! Grilled bacon usually creates crunchier bacon, while fried bacon doesn't always render the fat down which makes eating it quite chewy.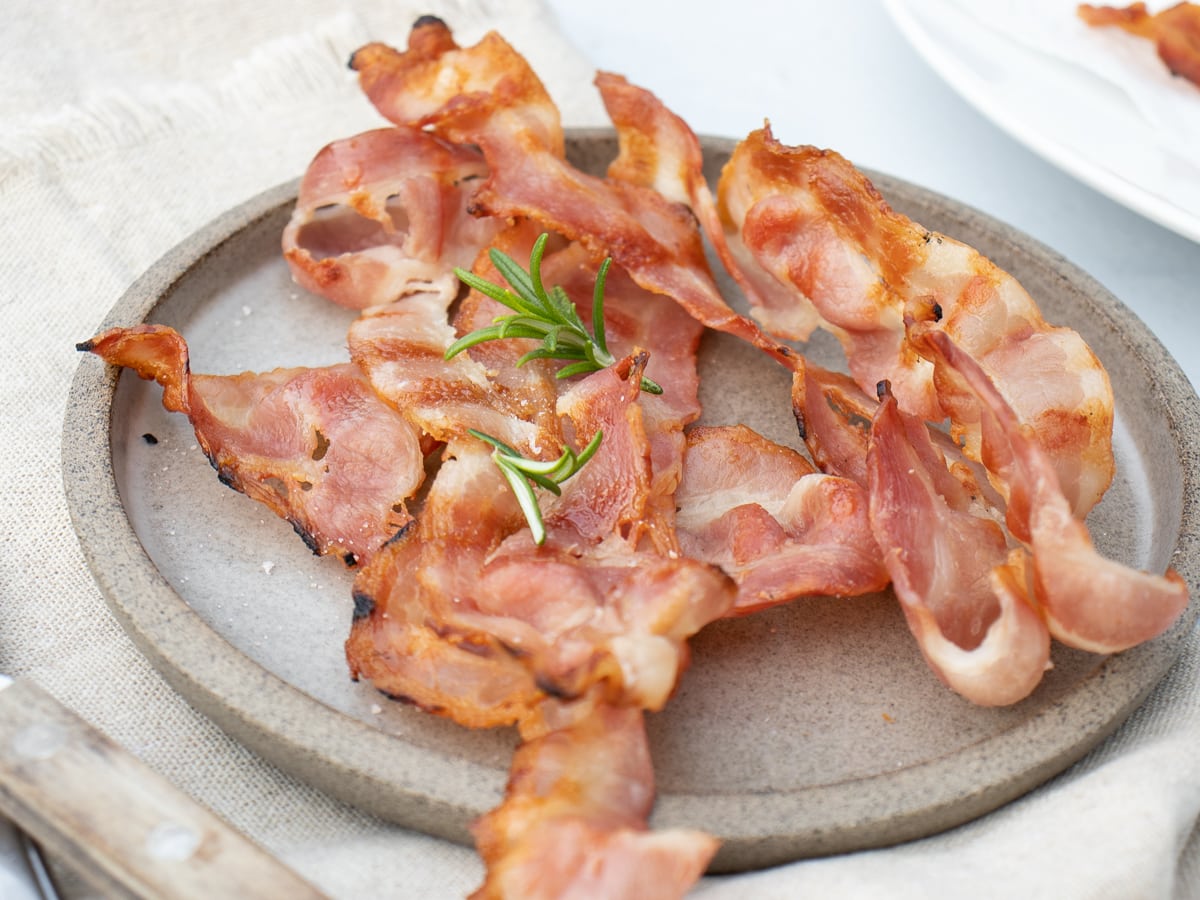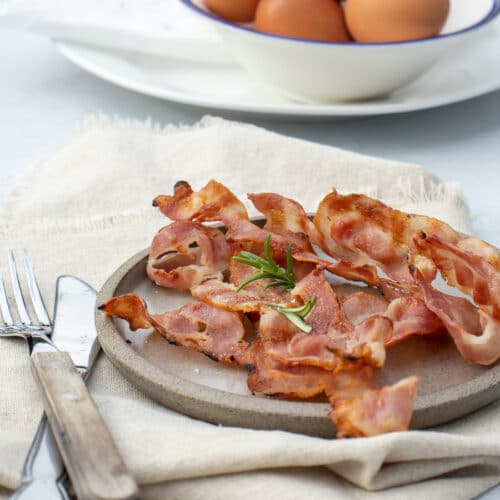 Bacon on the Grill
Cooking bacon on the grill makes bacon super crunchy and delicious. Grill plates give the bacon those mouthwatering grill marks, and the fat on your bacon will render down to give you those crunchy bacon pieces we all love to eat.
Instructions
Preheat your grill on a medium to high heat for 3 - 4 minutes. Place 1 - 2 paper towels on a plate. Set aside.

Reduce heat to medium, place bacon strips on your grill, single layer. Close the lid and cook for 5 - 8 minutes.

Flip bacon over and cook for another 4 - 7 minutes or until your bacon is cooked through.

Remove bacon from the grill and place on your paper lined plate. Enjoy!
Nutrition
Here are a few other recipes you might enjoy!
Paige is a professional food photographer and recipe developer based out of both New Zealand and New York. Inspired by the wonderful meals she has eaten around the world, Paige loves to take a delicious friendly approach to cooking.